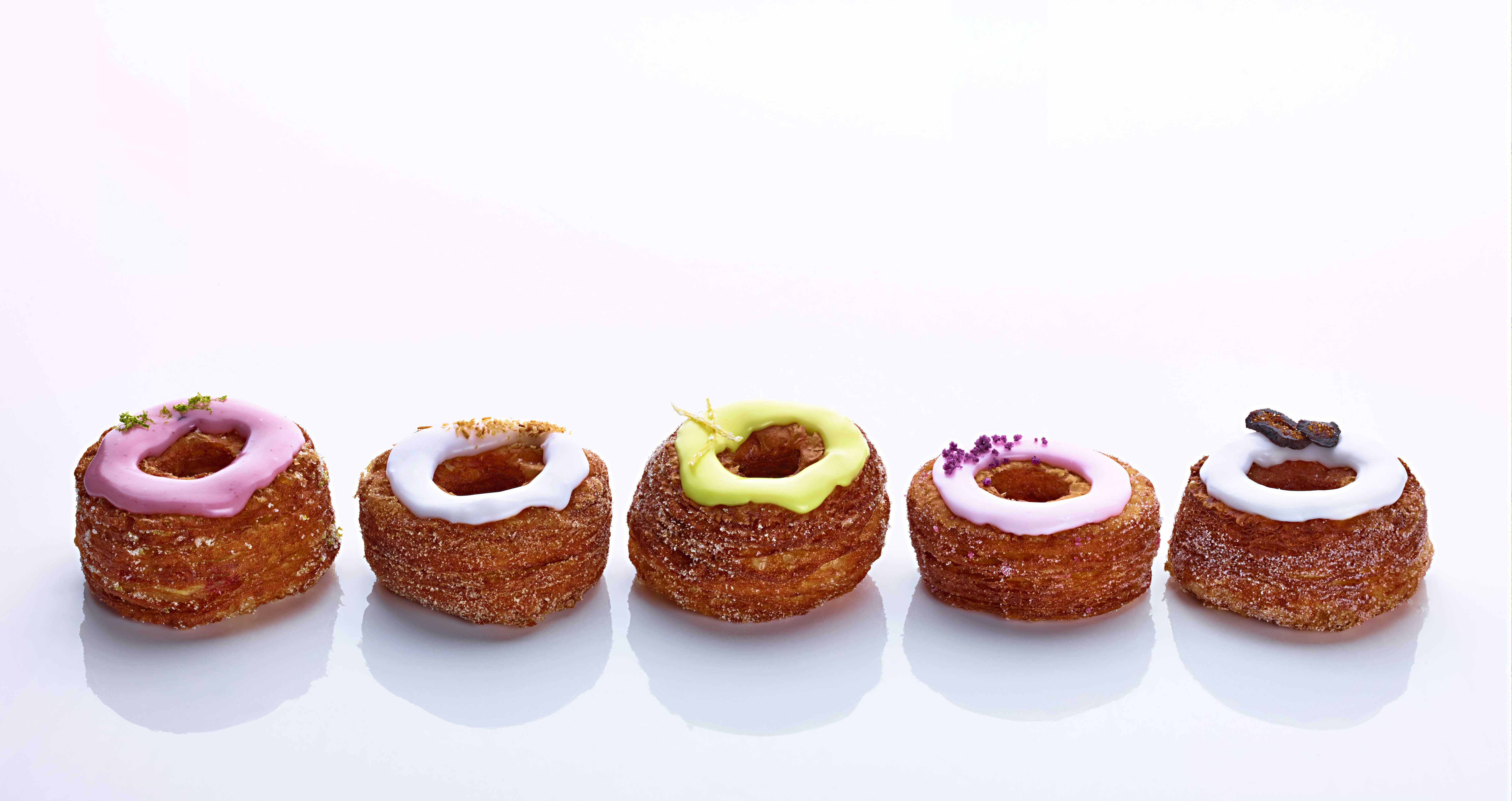 For a person who became a chef out of necessity, to help his family pay bills and simply make ends meet, Dominique Ansel is a remarkably talented individual. To this day, he can perfectly recall his first childhood food memory, holding a freshly baked baguette between his legs on a car journey home – breaking through the crackly crust and wrestling off pieces of warm, soft bread.
At the tender age of 16, Ansel secured his first kitchen job and ever since, he's been on a whirlwind path to success. Today he is famous for his Cronut® creation, he has been accoladed with the title of World's Best Pastry Chef – the youngest and only US-based chef to ever win this award – and remains one of the most respected pastry chefs on the planet. Welcome to the wonderful world of Dominique Ansel…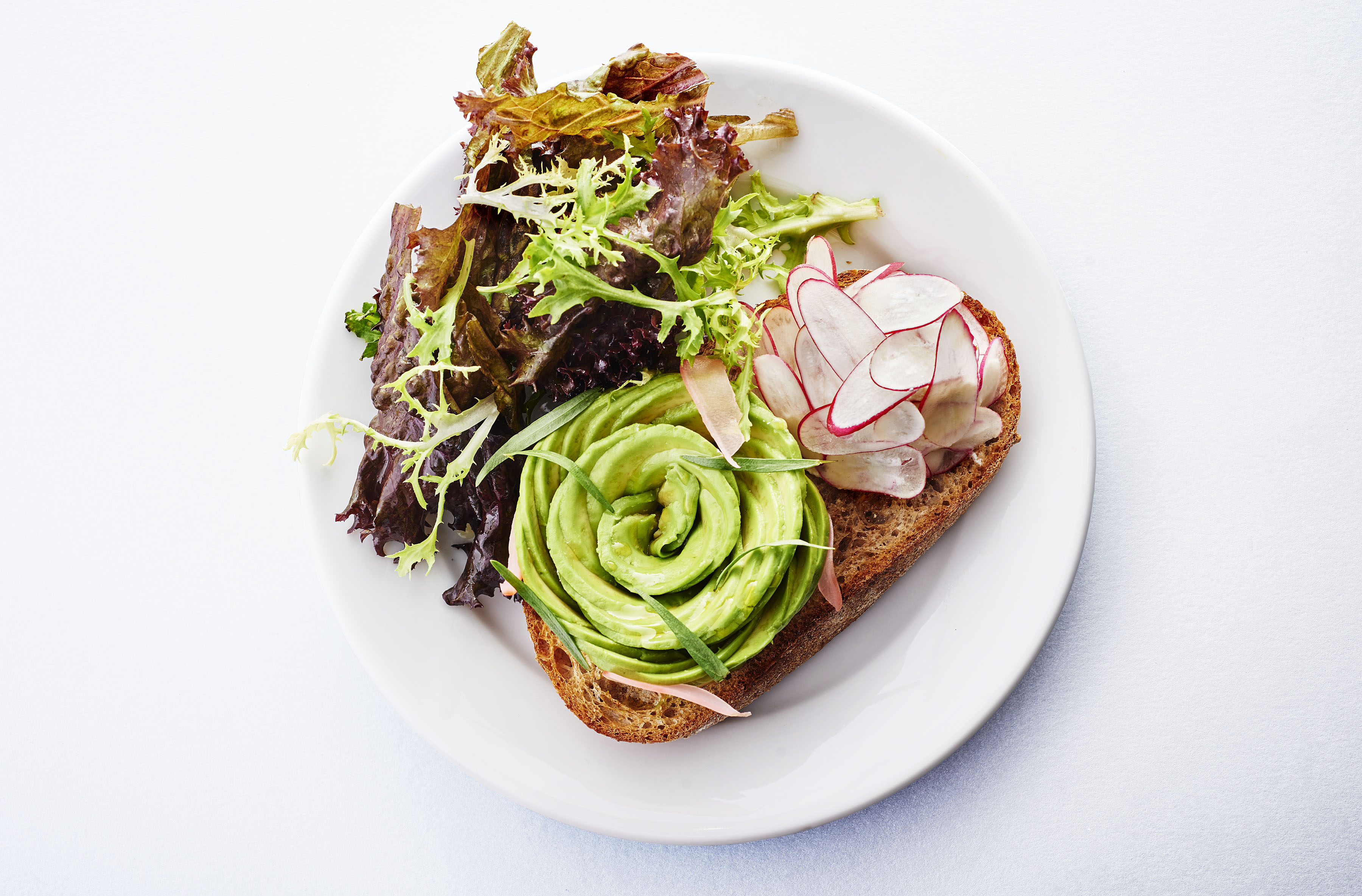 From the moment a 16-year-old Ansel set foot in his first kitchen, he was destined for great things. Starting in the savoury section of a local kitchen he quickly moved over to pastry, igniting a passion for precision. He revealed: "Pastry is a science, and the precision and need to be exact in your measurements really intrigued me."
By 19, Ansel had begun serving his military duty in French Guyana, teaching local people how to cook and, when the time came to move back to France he drove straight to Paris in "a beat-up [he] had bought with all of [his] savings", without any clue as to where he would end up, dropping his CV at every bakery he passed. Soon, he received what would be the opportunity of a lifetime, a position at Fauchon as one of just 30 holiday workers.
He recalled: "They said they would only choose one person to stay on at the end of the season, and they chose me! I worked there for eight years, eventually leading their international expansion. Soon after, I received a call from Daniel Boulud for the Executive Pastry Chef position at Restaurant Daniel in New York."
He continued: "I worked there for a while and then opened my very first bakery on a quiet stretch of Spring Street in Soho, with just four employees –  two cooks and two baristas – back in November 2011."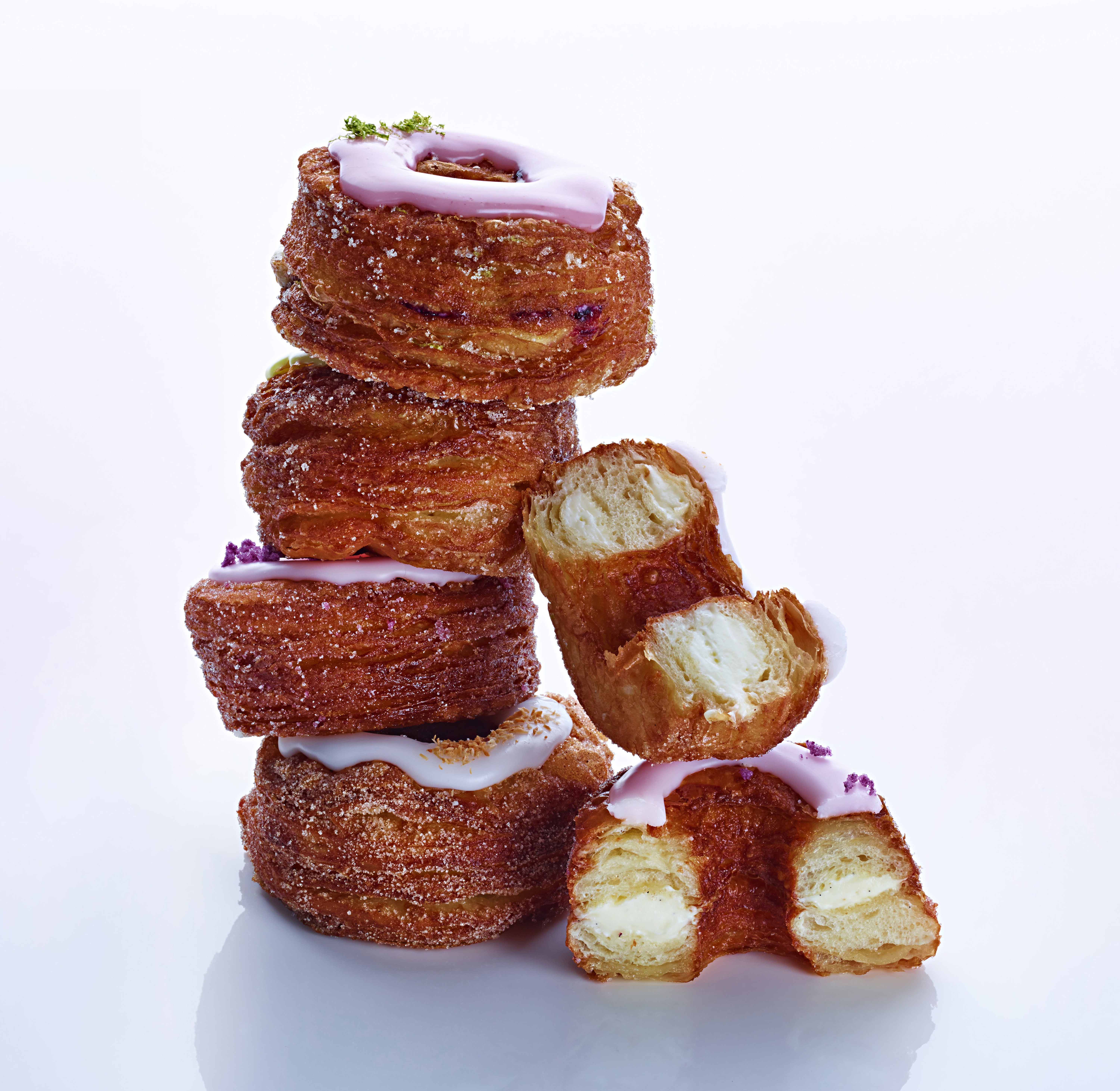 With such a modest French upbringing and a newfound love for the States, one might come to expect that Ansel's culinary conquests would be a fusion of the two.
He said: "When I opened my first bakery, a lot of people told me that a French bakery in New York wouldn't work; that I should just sell cupcakes and cheesecakes, but that wasn't what I wanted to do. I see all kinds of cuisines as an influence and an inspiration – not necessarily just French or American."
He added: "I think it's always good to stay curious, to be open and to try everything. Working in French kitchens and learning from some of the very best has definitely helped to build my foundations for pastry technique but as I said, you never stop learning. When I moved to New York to join Daniel, and now with my own shops, there's always something new to learn. For us, it's about always continuing to push ourselves, keep creating and to keep innovating."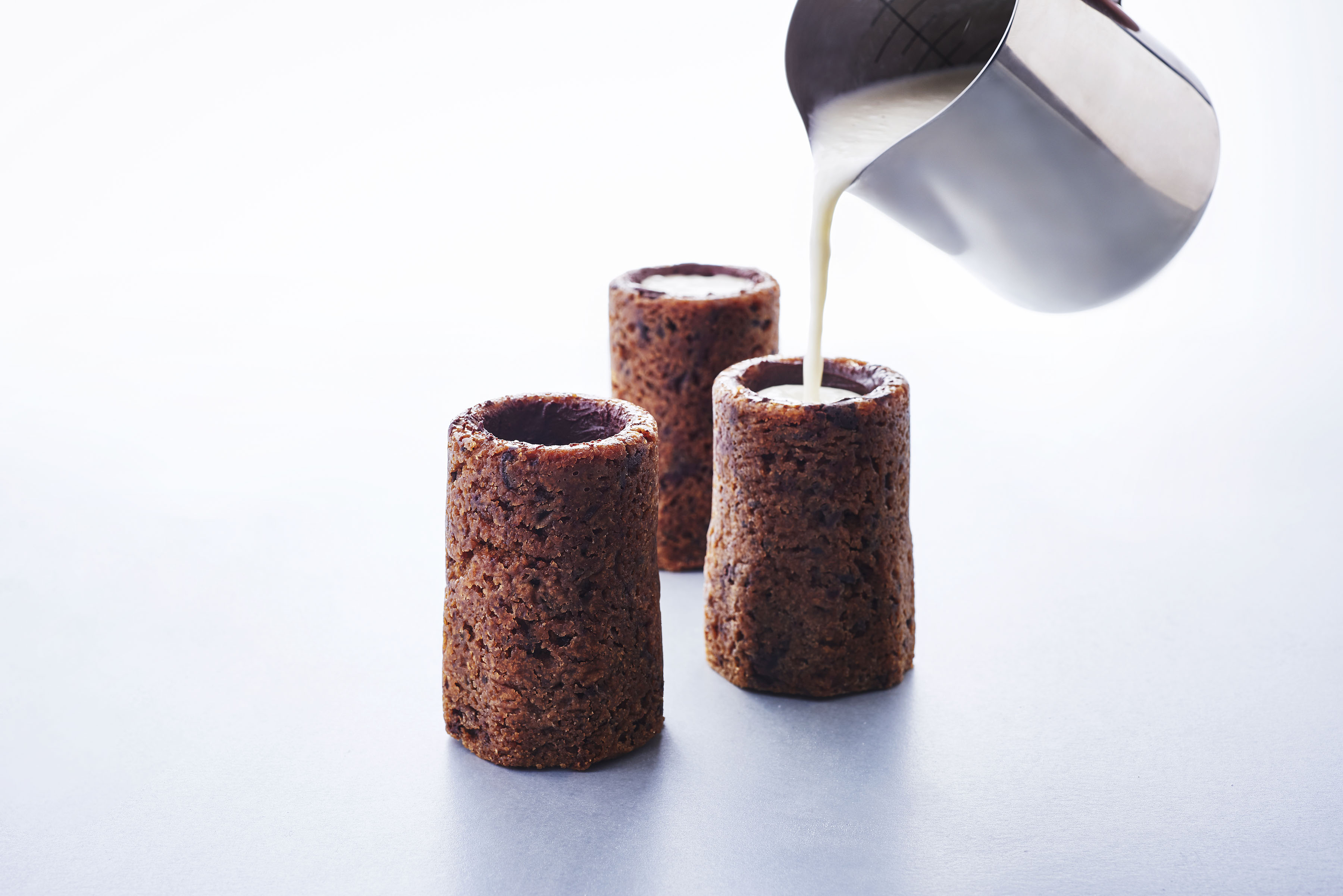 The Cronut® took the world by storm, with infamous queues that congested pavements across the world. It has been known for people to queue for 4 hours, just for one Cronut®.  I was keen to discover whether Ansell ever anticipated that they would be such a global phenomenon.
I was taken aback by Ansel's response. What he told me was eloquently relayed with such incredible passion and humility, he said: "It wasn't planned, you can't plan for something like that. We change our menus often at the Bakery – every 6-8 weeks – and the Cronut® was just one pastry we added to the menu. It took quite a lot of testing to perfect – more than 2 months and about 10 different recipes to finally get it right."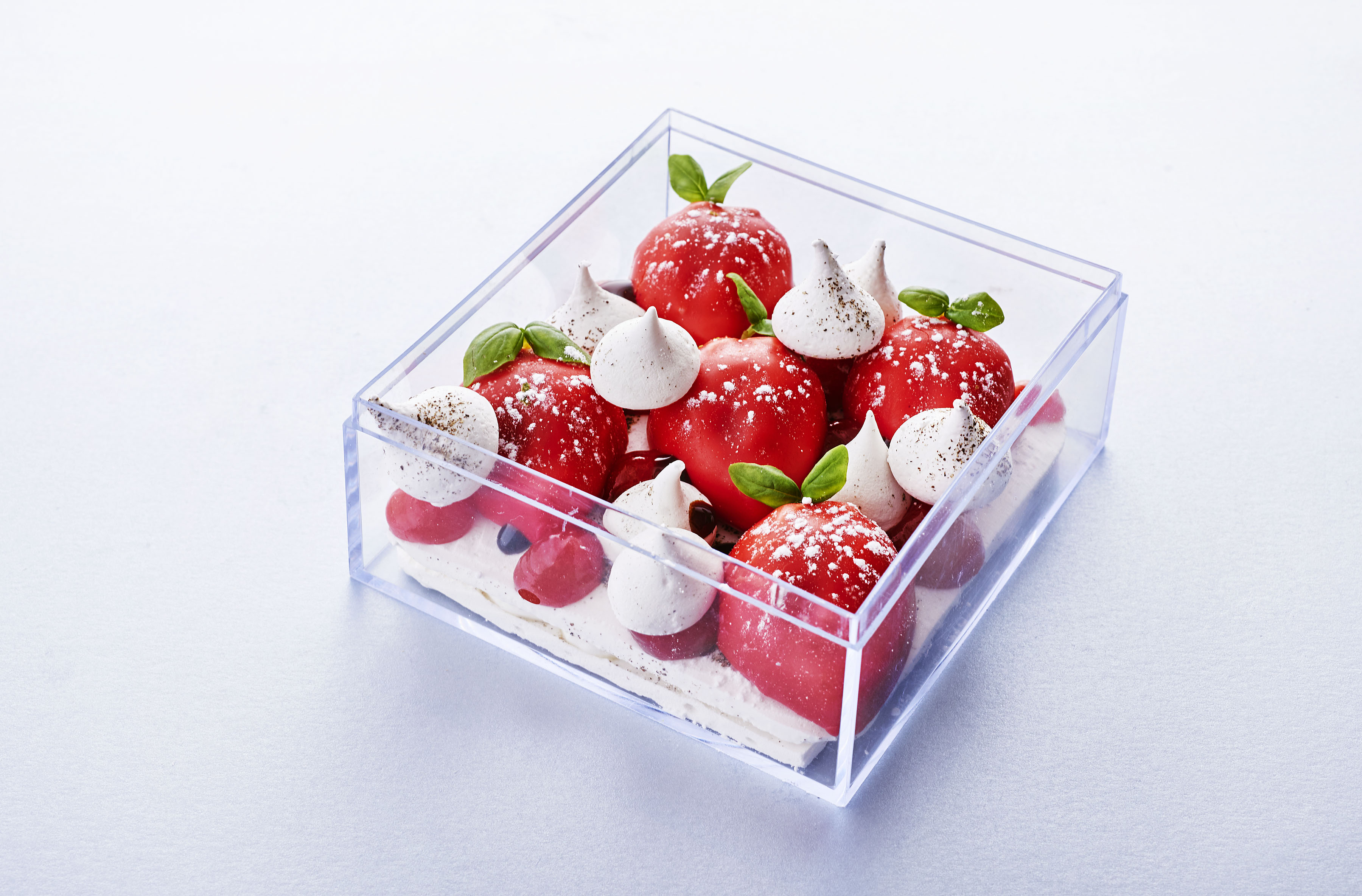 He recalled: "We decided to launch it around Mother's Day back in 2013, almost 2 years after we first opened the shop, and before we knew it, there was a queue around the corner and down the street. I'm really grateful for the Cronut® – it's a great product. It has helped us to push ourselves to continue creating new items and has led to many great things. But if you told me back then that we could get to this stage, I would've never believed you."
Far from his early kitchen experiences, Dominique Ansel holds respect in very high regard. He explained: "I grew up working in a number of tough kitchens in France with very old-school style where yelling and swearing was the norm. That is not how I run my own kitchens – in all our kitchens we have a rule that there's no yelling or swearing and to treat everyone with respect."
It wasn't long before the charming chef's humility emerged again. Asking him about his rapid path to success, he politely interjected: "A lot of people ask me how it feels to have become successful so quickly, but I don't quite agree – I've been working for almost 25 years to try and become successful, and there's always going to be room to become even better! As for the title of 'World's Best', I never set out to achieve anything like that, but I did always want to try my best for the world."
He humbled himself once again: "What I learned along the way is that it's not a one-man effort. I'm so grateful for the support of my team and our guests, who are my inspiration going forward to work even harder."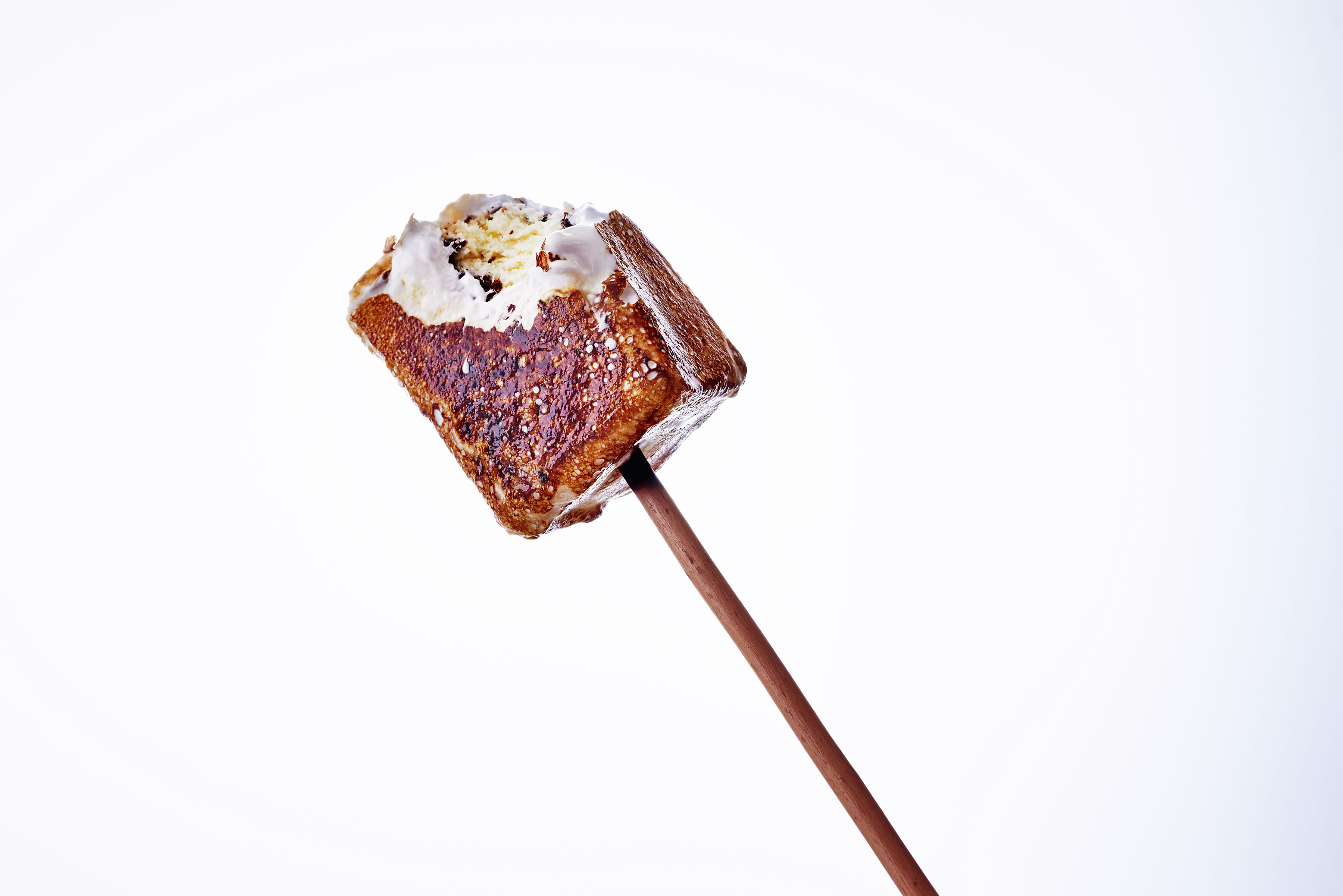 These guests are all over the globe – in London, in New York and in Tokyo – and many of them visit each store as they travel away from home. These guests amass over 271k followers on Instagram, eager to see Ansel's latest creations and staple menu items alike.
He revealed: "I think that Social Media is really important, and for us it's a way that we can connect with our fans personally and share what we're working on and also what and where we're inspired by."
For Ansel, outlets such as Instagram aren't just for business to share with customers: "It's a two-way street. Our guests can comment and message us as well, so there's feedback in real-time. I think the food speaks for itself, though – no amount of photos and likes can make something that doesn't taste good but just looks good one camera suddenly taste amazing. As a chef, you always have to remember that taste is just as important as presentation."
Dominique has just opened a second shop in Tokyo and his London Bakery has been open less than a year, but both venues have been received fantastically. He said: "London has been wonderful. We received such a warm welcome when we first opened and have met people from all over London, the UK and Europe. London is one of those cities that's so eclectic, and there's a blend of cultures not just from Europe, but from across the world. There's something really special about the dining scene there right now, and an incredible willingness and openness in accepting different cuisines and cultures."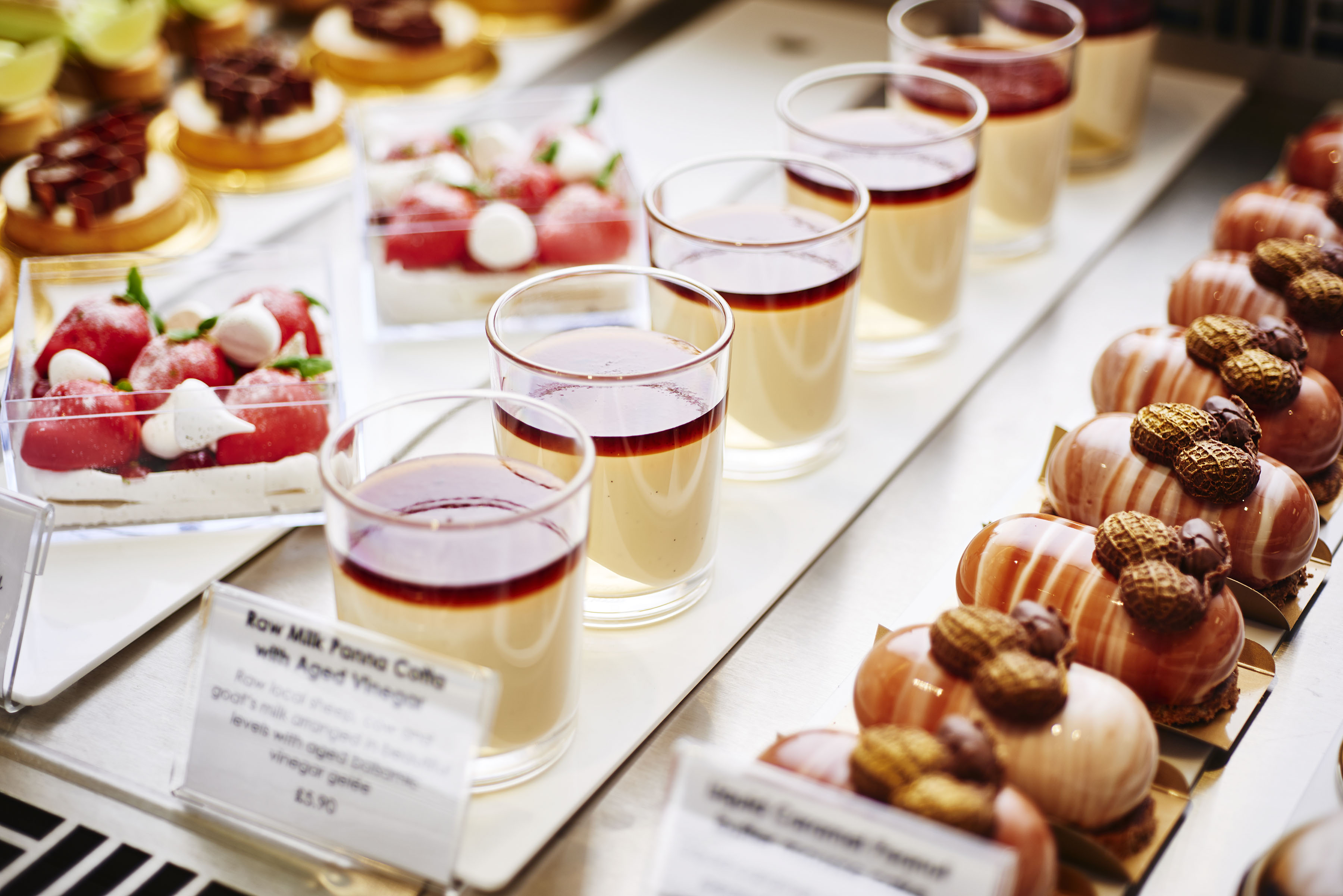 With the recent announcement that Dominique Ansel is now the World's Best Pastry Chef, it is hard to imagine any news that could top it.
Enter the Frenchman's first ever full-service restaurant. Soon to open at The Grove in L.A, the new venue will feature all day menus, seated service, a bar & cocktail program and Ansel's first ever brunch service.
Ansel revealed: "It's called 189 by Dominique Ansel which is a nod to our original bakery address in New York (189 Spring Street), where everything began for us back in 2011. Our new L.A. address just happens to be at 189 The Grove Drive, so it was really meant to be! It reminds us of our home, and now we'll have a new second home on the West Coast too."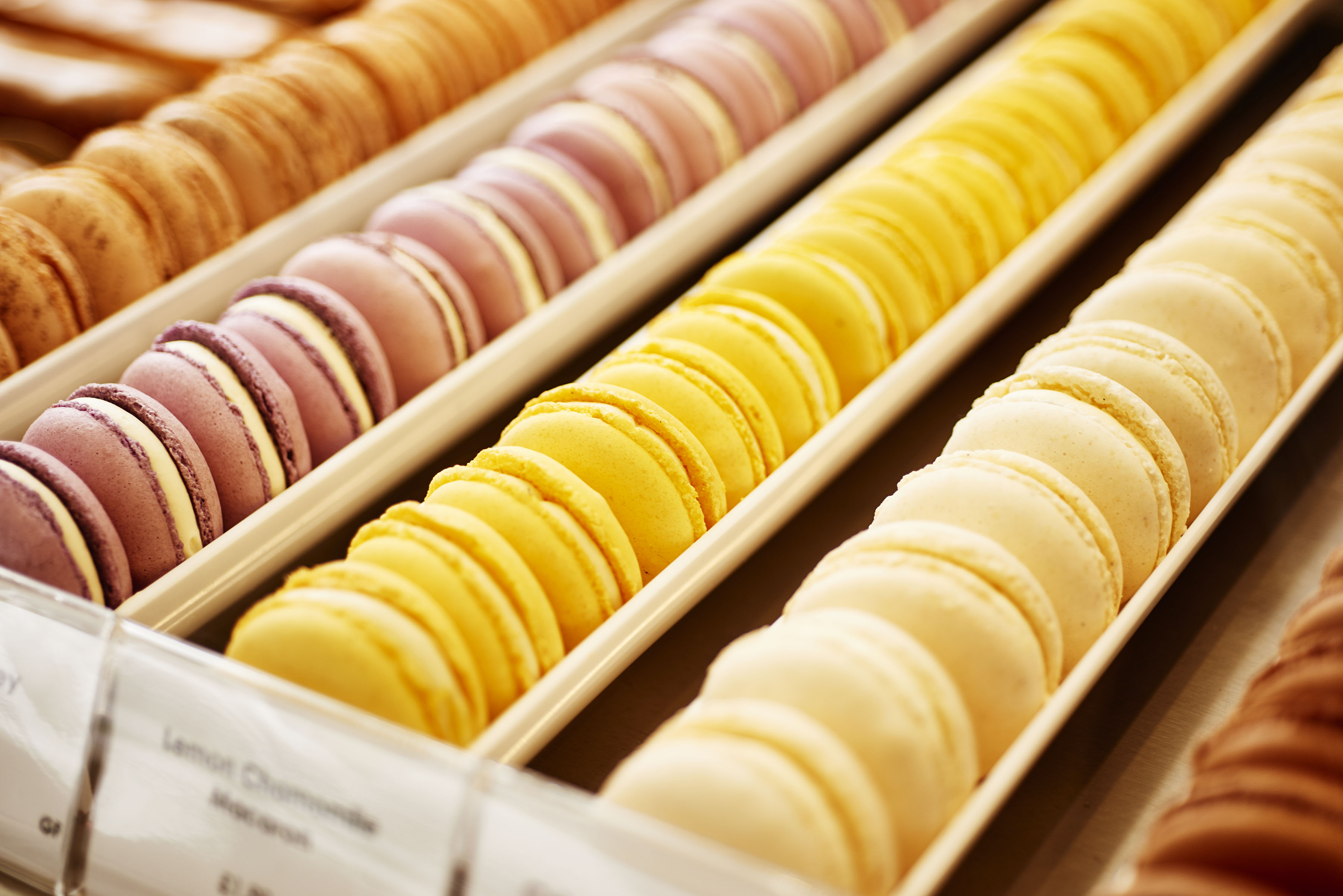 Spurred on by his passion for creativity and innovation, 189 will be his largest project in the world, split across two floors with the restaurant upstairs and bakery at ground level.
Ansel revealed: "The menu will be rooted in French technique but won't just be limited to French flavours – the dishes will be market-driven, especially now that we have access to so much more fresh produce all year round. I'm really looking forward to developing the menu with that in mind."
He continued: "Operationally, a sit-down restaurant and a retail bakery are very different from one another, but we're excited to get into the nitty gritty and really create something special for the West Coast".
Dominique Ansel is respected around the world, and with good reason. The last six years have seen his career go from strength to strength, establishing an enviable reputation, creating himself an empire, and exciting tastebuds all over the globe. Everyone deserves a treat from time to time. Pop down to one of his stores to indulge in one (or ten) of his extraordinary creations today.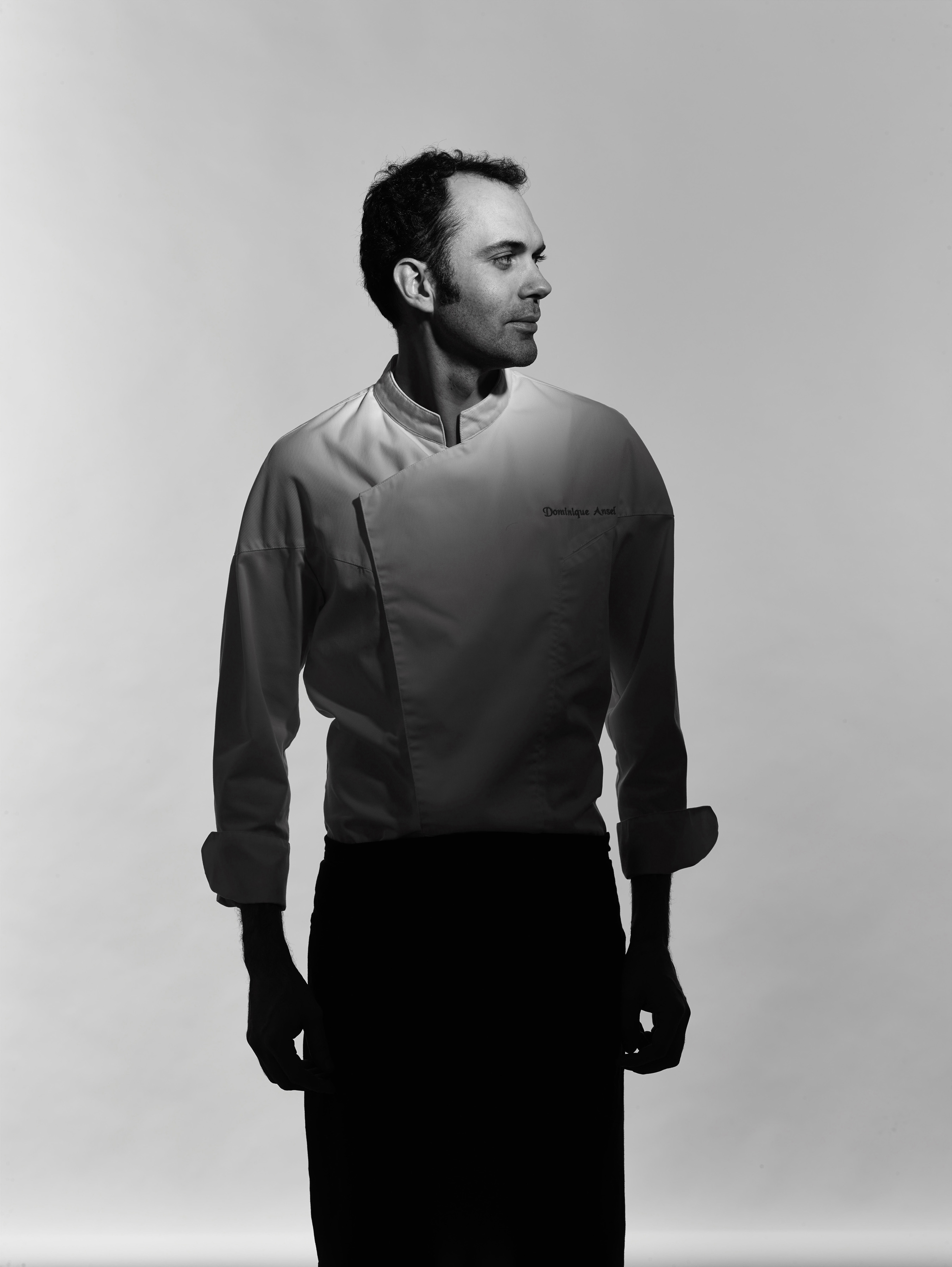 Dominique Ansel
17-21 Elizabeth St, Belgravia, London SW1W 9RP