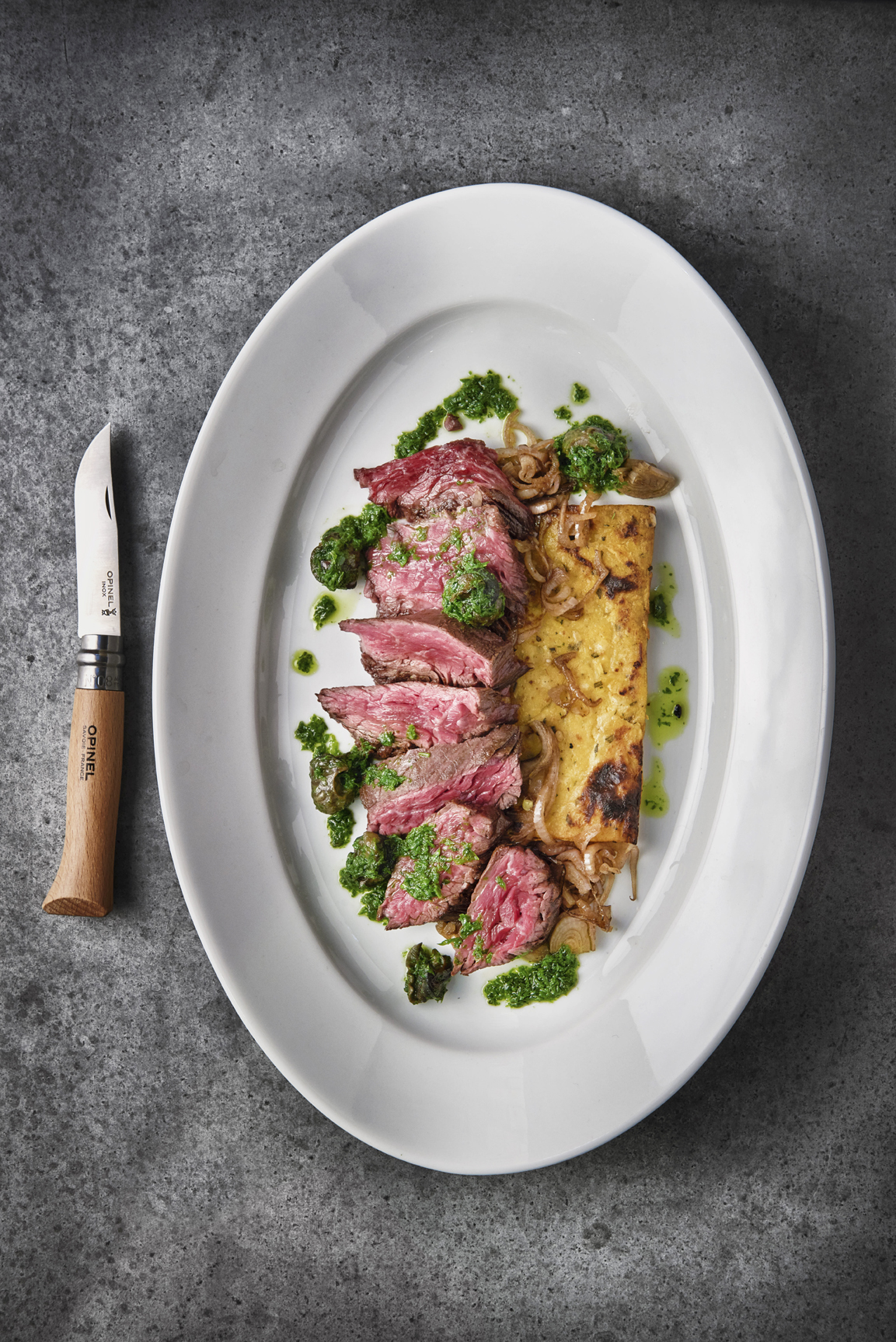 For those who aren't familiar with Stéphane Reynaud, now's the time to get up to speed. Reynaud is the French born chef, restaurateur and author of no less than nine incredible cookery books, (of which I have five). His books rank among some of my favourites out of a very large collection! Reynaud is my go-to man when it comes to meat. He's dedicated an entire book to pork (Pork & Sons), roasts, barbeque and, impressively, the humble terrine! He's been a chef for 25 years, and having grown up slaughtering animals (or joining in the ceremony of it) at the very tender age of seven as part of his family's ethos of living off the land, means he's well and truly versed in all things meat.
I have to admit that on hearing he was opening his first restaurant in London, (he already has two in Paris) I let out a little squeal of excitement. I've spent many years trawling through his wondrous cookery books: they're around three times as thick as other generously proportioned cookery books, and they're always designed with the most incredible sense of style, humour and personality. These are cookery books to gift, which I have frequently: Ripailles is stunning and the most brilliant addition to any collection (although they all are if I'm honest). Okay, can you tell I'm a fan yet?!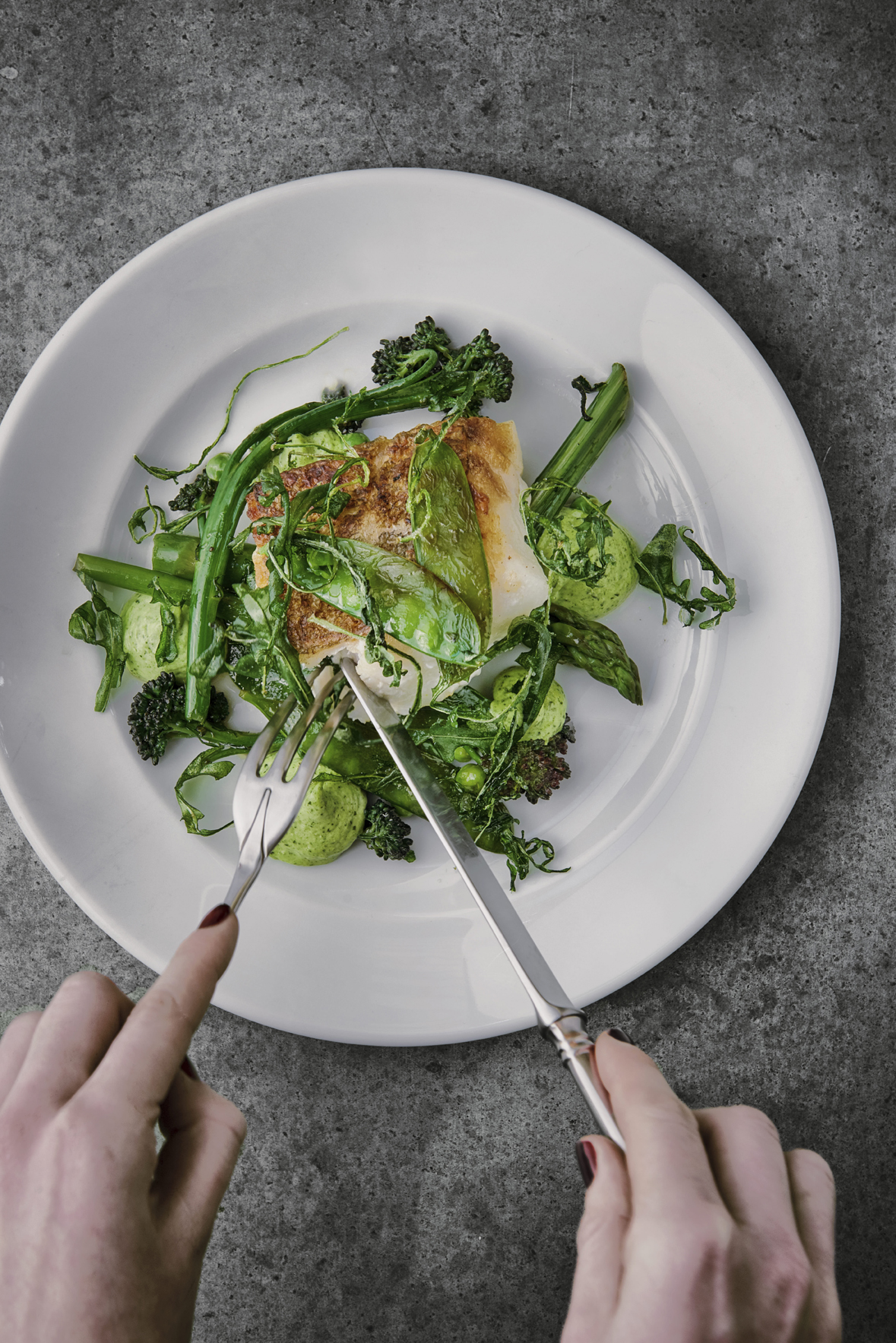 Reynaud has taken over the Boundary restaurant on the lower ground floor of the Conran Hotel on east London's Redchurch Street. It's perfectly positioned to draw in a great crowd and clientele it very much deserves.
True to form, Reynaud's sense of humour and passion for sharing good quality food and wine is displayed across the menu in quotations and the most charming line drawings all enhancing his renowned brand. These all enhance the seductive dining experience of Tratra.
The menu is so intriguing it's hard to decide what to prioritise. This is definitely a two-visit kind of restaurant. Seeing plates pass us that we hadn't ordered but desperately want to try! The selection of five terrines that are on offer make me grateful I swapped out The Vegetarian Husband for a keen meat eater instead! We struggle to choose but opt for the pork and gingerbread terrine which arrives generously portioned, alongside onion chutney, cornichons and even pickled mushrooms. I later realise these terrines are available to buy which could have helped take the pressure off our decision making. The terrine was beyond delicious; sweet, rich and generously meat heavy with big chunks of pulled pork. It's a dream concoction. We barely spoke whilst the two of us devoured the entire pot that could have easily served four!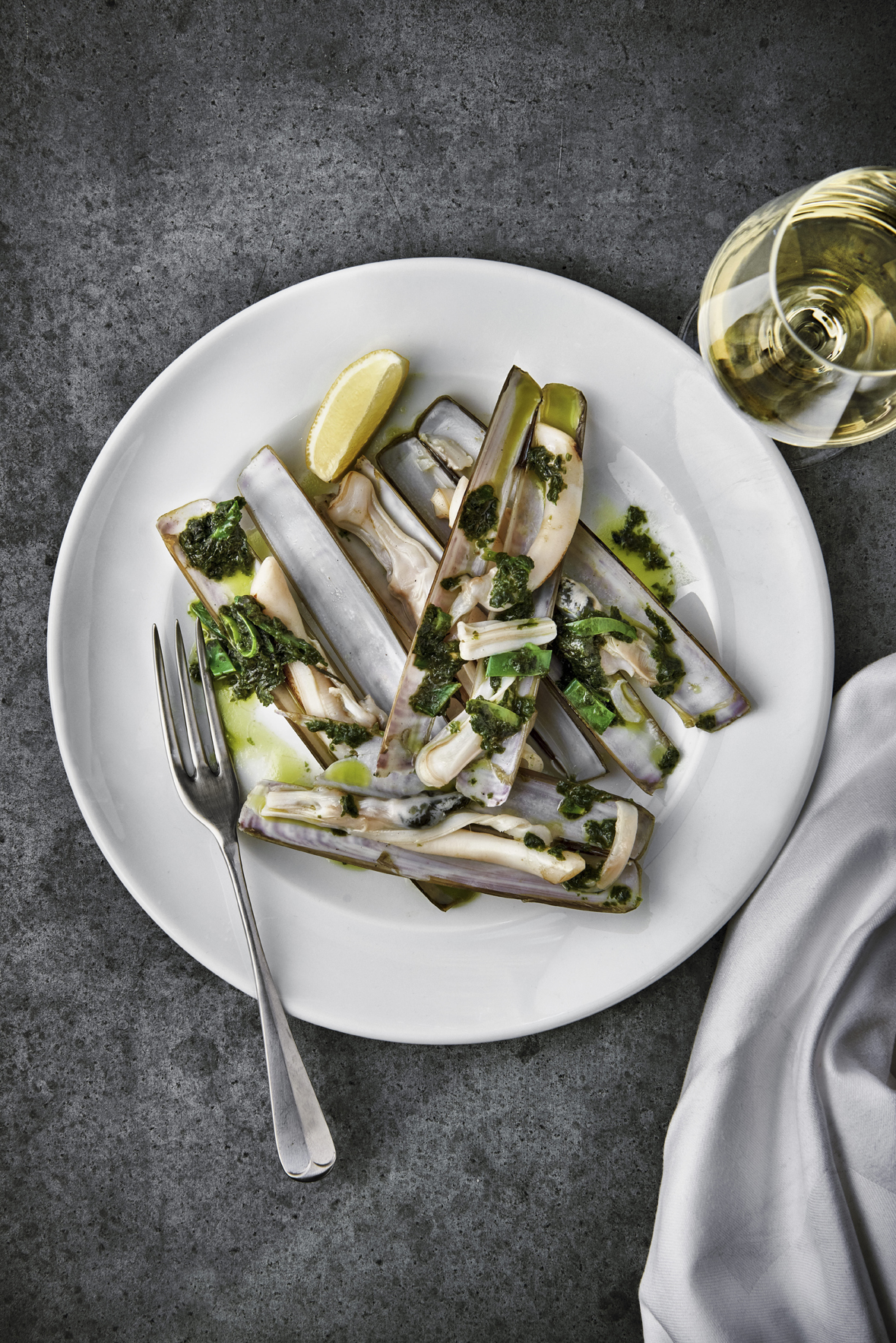 While we werre tempted to sample the whole shoulder of lamb, which was slow-cooked for seven hours and served with paprika chips and Provencal cal style sauce, we decide to try out a couple of options; Gambas grilled prawns, ravioli, bisque and confit fennel. These all lead to the Cochon de Lait suckling pig with accompanying crepinette, dates, tarragon and creamy mash which can only be described as the triumph of the night: so rich, sweet and luxuriously indulgent in a way a French chef really knows how.
Dessert came in the form of pistachio ice cream, rolls of the richest set chocolate and raspberries. A combination I'd passionately devour again.
The menu here is one that true carnivores couldn't help but get on board with: completely indulgent in every sense. There wasn't a mediocre mouthful throughout the entire meal. Staff paired our wine, talked us through the cheese board (I forgot we had that too, it's almost near impossible to resist the most incredible selection of French cheeses despite being entirely full).
This is a restaurant worth trying, worst case scenario pop by and grab as many of those take-away terrines as you can get hold of. I'm currently planning my return.
Tratra
boundary.london/restaurant-tratra
2-4 Boundary St, London E2 7DD
Anna Barnett
Follow Anna Barnett on Twitter: @AnnaBarnettCook
Follow Anna Barnett on Instagram:  @AnnaBarnettCooks