Dr. David Jack is one of a kind. Not only is he one of the best skin and aesthetic doctors in London (we're regulars and swear by our twice a year tweakments), but his interior design skills are also something to be admired. If there was an award for the best designed clinic then this would go to Dr. David Jack, hands down.
This week, the accomplished doctor opens the doors to his second clinic. Not one to rest on his laurels, this new outpost follows the success of Dr. David Jack's Harley Street branch, not to mention his book launch, supplements range and powerful skincare product line.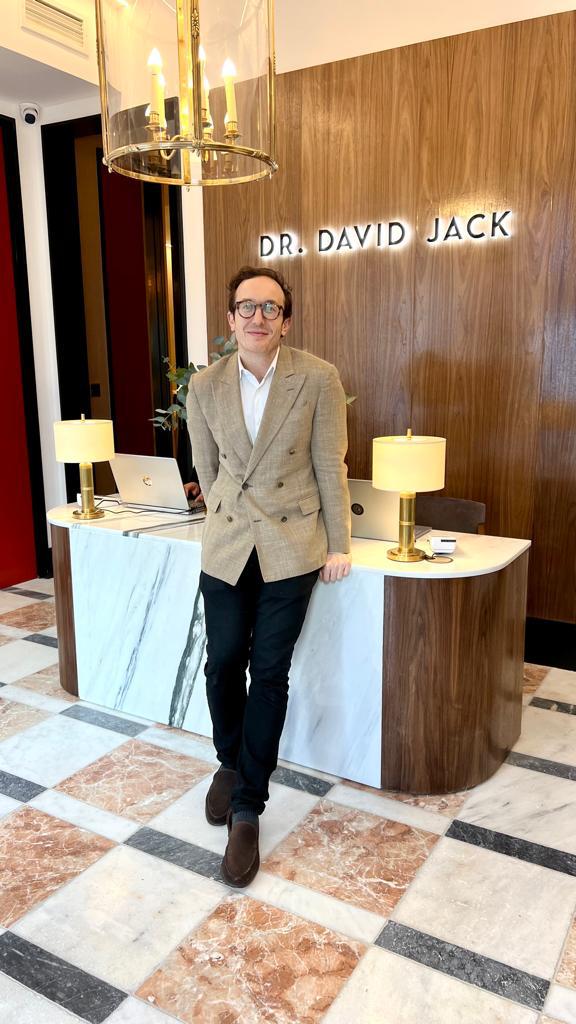 The new clinic is situated in the heart of Belgravia, just moments from Victoria station. As you can expect the décor is superb, no harsh clinical white lighting here. Inspired by Italian rationalism, the interiors feature intricate marble flooring, tapestry details on walls and a bolection fireplace, which combine to create the most inviting and welcoming environment for customers to unwind in.
Fans of Dr. David Jack can expect all the classic Harley Street treatments (think injectables, lasers, facials, and non-surgical procedures), but the clinic will also offer a host of new and exclusive treatments, too.
The team at the new Belgravia clinic include some of the most advanced and renowned practitioners in the business, specialising in menopausal skin, dermatology, plastic surgery, nutrition and, of course, aesthetic medicine. Every staff member has received intense training in Dr. Jack's signature holistic approach to treating the skin, so you can be assured that you'll receive the best care possible.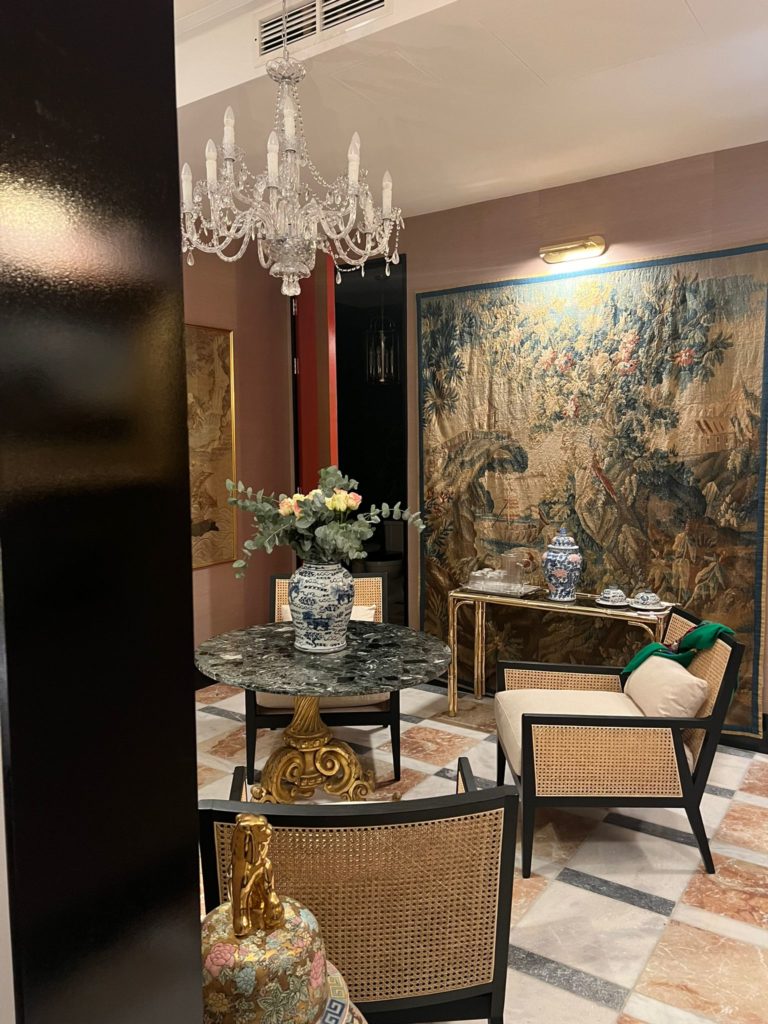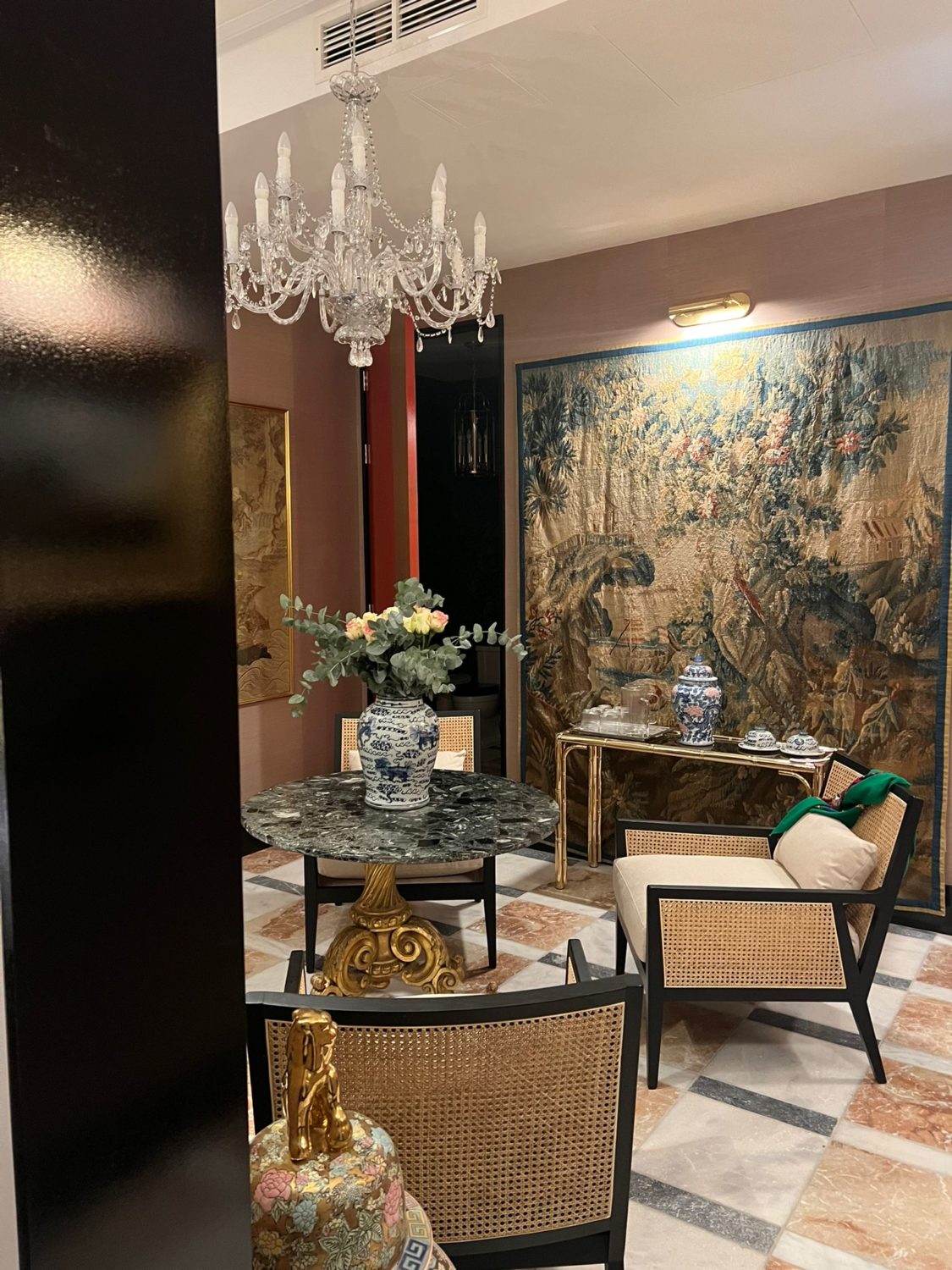 The clinic also has its own dedicated facial bar: SkinTechStudio. Book in for a Hands Only Facial (£130) with Iris Maglanoc. This skincare guru's massage technique alone is beyond impressive and removes tension that you didn't even know you had. Combining a deep cleanse with the signature Dr. David Jack micropeel, followed by Korean Golki sculpt massage, a lymphatic drainage massage and then topped off with a good dose of LED light therapy, after 45 minutes, skin is left looking healthy, firmer, dewy and fresh. Don't even get us started on the serious cheekbone definition.
If you need to stock up on products, trust us when we say that the ingredients used in Dr. David Jack's skincare are the cream of the crop, and therefore well worth the price tag. The good doctor is leaps ahead of the game when it comes to the unique blends and skin treatments that bear his name. We recommend investing in the newly formulated Blue Face Peel (£149), a hydration-boosting and balancing mask that's just the ticket for moisture-craving skin. It's official, whether you treat yourself to an item or two from his product range or a treatment at the new spa, Dr. David Jack delivers the ultimate glow up.
Dr. David Jack, 59 Ebury St, London SW1W 0PB