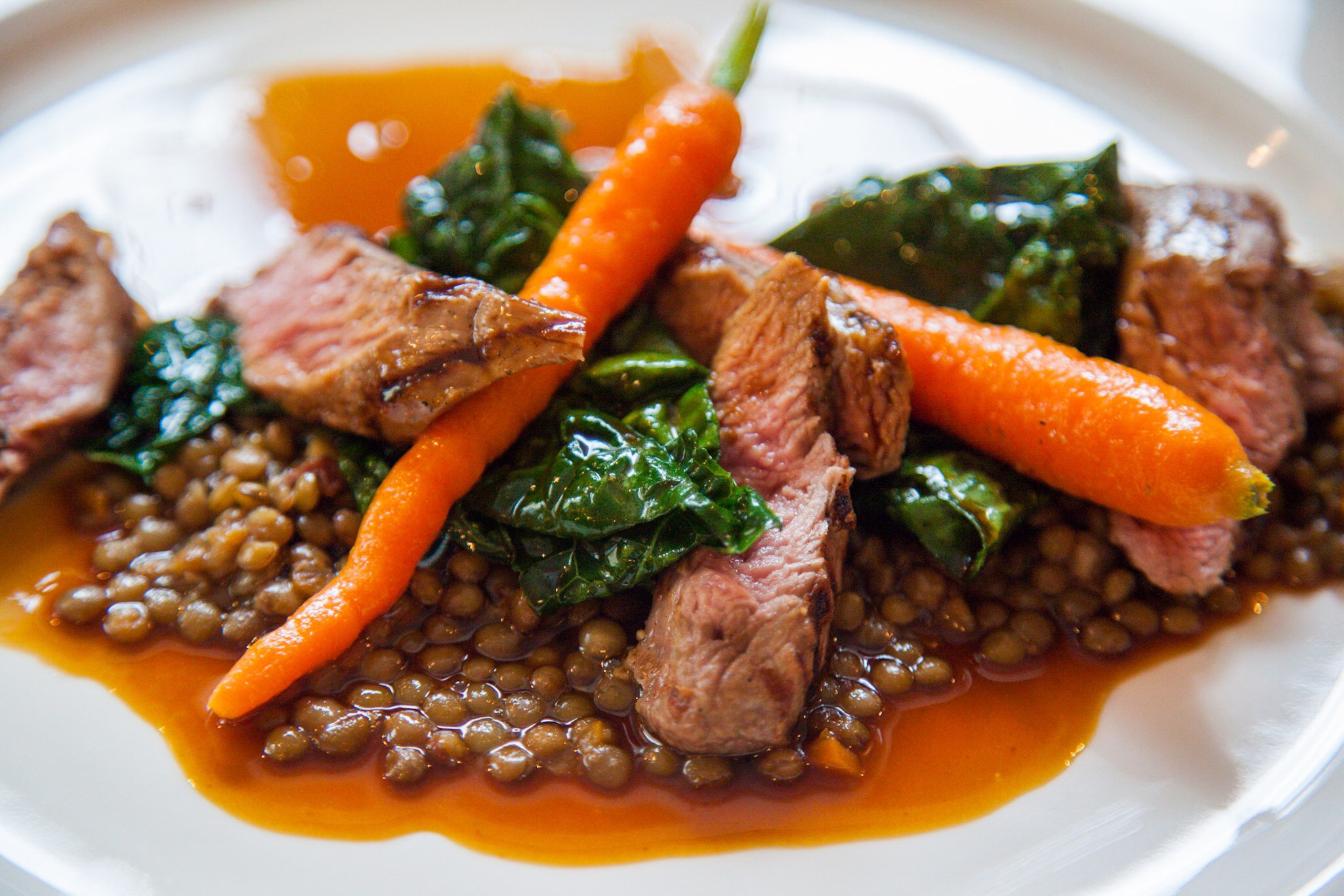 Wandering along the famous Brighton Promenade the midday sun was out in all its glory and a warm sea breeze aptly set the scene for the day ahead. A day that would consist of incredible cocktails, a fine dining experience and somehow losing £20 worth of two pence pieces on the pier. Oh. And a trip to the Sea Life Centre with a person who has an irrational fear of fish. Eventful to say the least.
We were early for our lunch and decided to check out an old favourite of mine; a bar that used to be called Above Audio and has now undergone massive refurbishment to become Patterns. Well worth a visit – they make a lovely Old Fashioned and the terrace is to die for.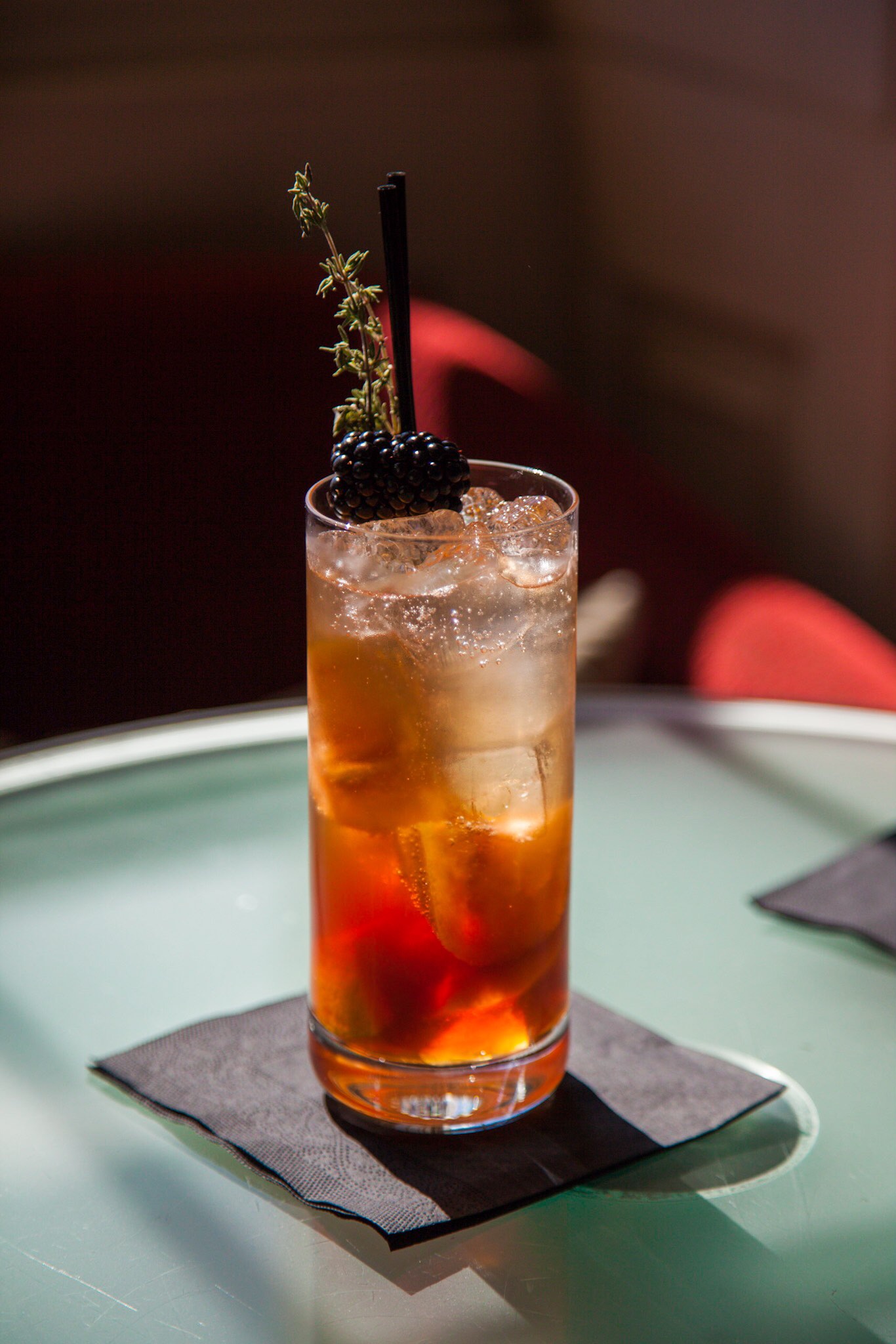 Strolling a little further up Marine Parade we reached our destination.
Drakes of Brighton claims to be a "luxury boutique hotel on the seafront that combines breathtaking design with warm, friendly service and all the amenities you would expect from a 4 star townhouse hotel. From the 20 contemporary designed bedrooms to the relaxed ground floor reception bar". They continue: "Everything from 'the restaurant' at drakes to the unbeatable seafront location in the heart of Brighton makes Drakes the place to stay." Although I unfortunately can't vouch for the accommodation (although we'd love to come stay if you'll have us), the set lunch menu we sampled was spectacular from start to finish. Everything from the intricately designed and mixed pre-dinner cocktails to the pannacotta & Canadian Ice Wine pairing was divine. So much so that, during our late lunch, almost three hours flew by unnoticed.
The afternoon started with cocktails in the upstairs bar lounge where I opted for a Royal Mojito, served daiquiri style in a martini glass and combining some super strong (63%) Wray & Nephew Overproof rum with fresh lime, mint, sugar and finishing off with a generous measure of champagne, the floral notes of which really complimented the mint & citrus base. My partner went for a White Port & Elderflower Spritz, the flavours again arousing the palate.
Slightly tipsy from the rum, we transitioned to the restaurant area downstairs. It was extremely well lit with natural light pouring in through its bay windows and tables were organised around the outside of the room, laid up fully with pristinely polished wine glasses & bright white tablecloths.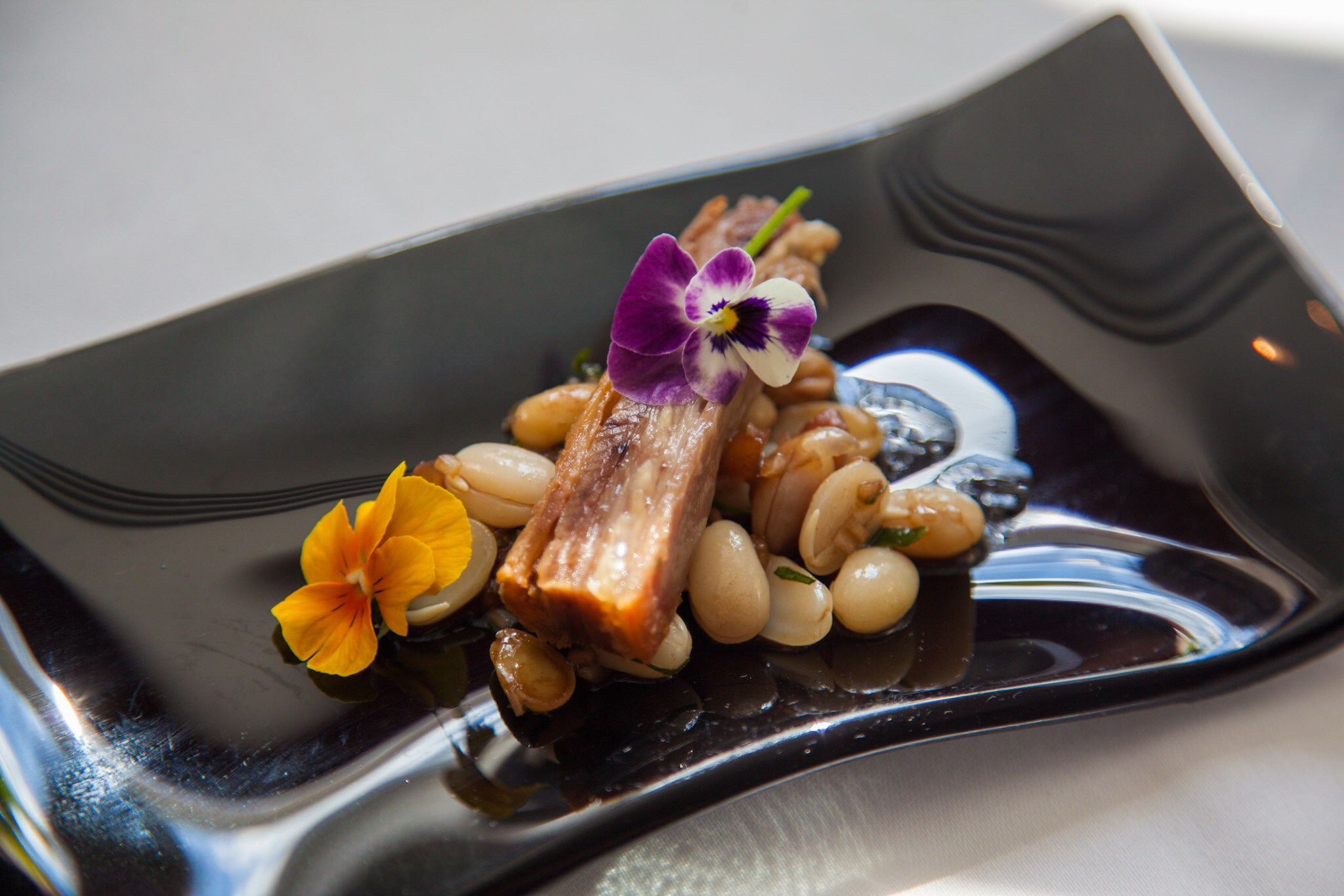 Promptly, an attentive, well presented waitress approached, bringing with her an appetiser of confit lamb belly and cannelloni beans. The dish was so full of flavour & had an incredibly delicious texture to it. We ordered our mains and went with the wine pairing suggestion: a Kentish sparkling wine and a German Pinot Noir. The tannin balance of the latter was incredible. The best Noir I've ever tasted to this day. This really surprised me coming from outside the Marlborough region whose wines have won over so many.
Our starter arrived and looked beautiful on the plate. It was clear that a lot of effort had gone into the presentation. Two perfectly poached large duck eggs nestled into an abundance of pancetta and seasonal salad leaves, carefully seasoned with cracked black pepper. A freshly baked, warm bread basket was well received, perfect to soak up the flavourful yolk.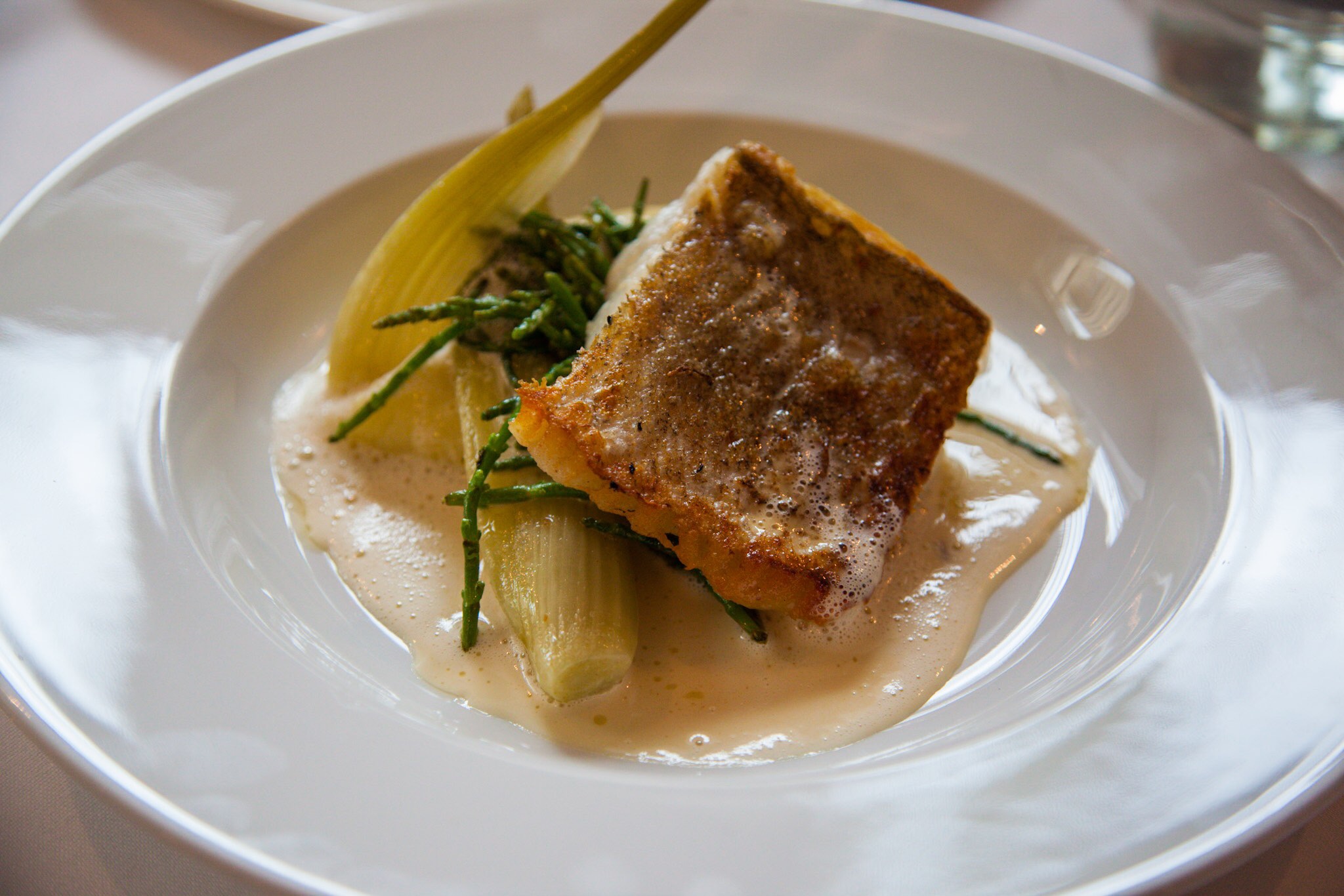 The mains were even better still. Sophie opted for a Grilled Fillet of Local Lamb accompanied by moist & flavoursome Umbria lentils, succulent al dente baby carrots and a well balanced thyme sauce whilst I chose the Fillet of Pollock, skin crisped, with olive mash potato, baby fennel and creamy beurre Blanc which exaggerated the flavour of the Pollock.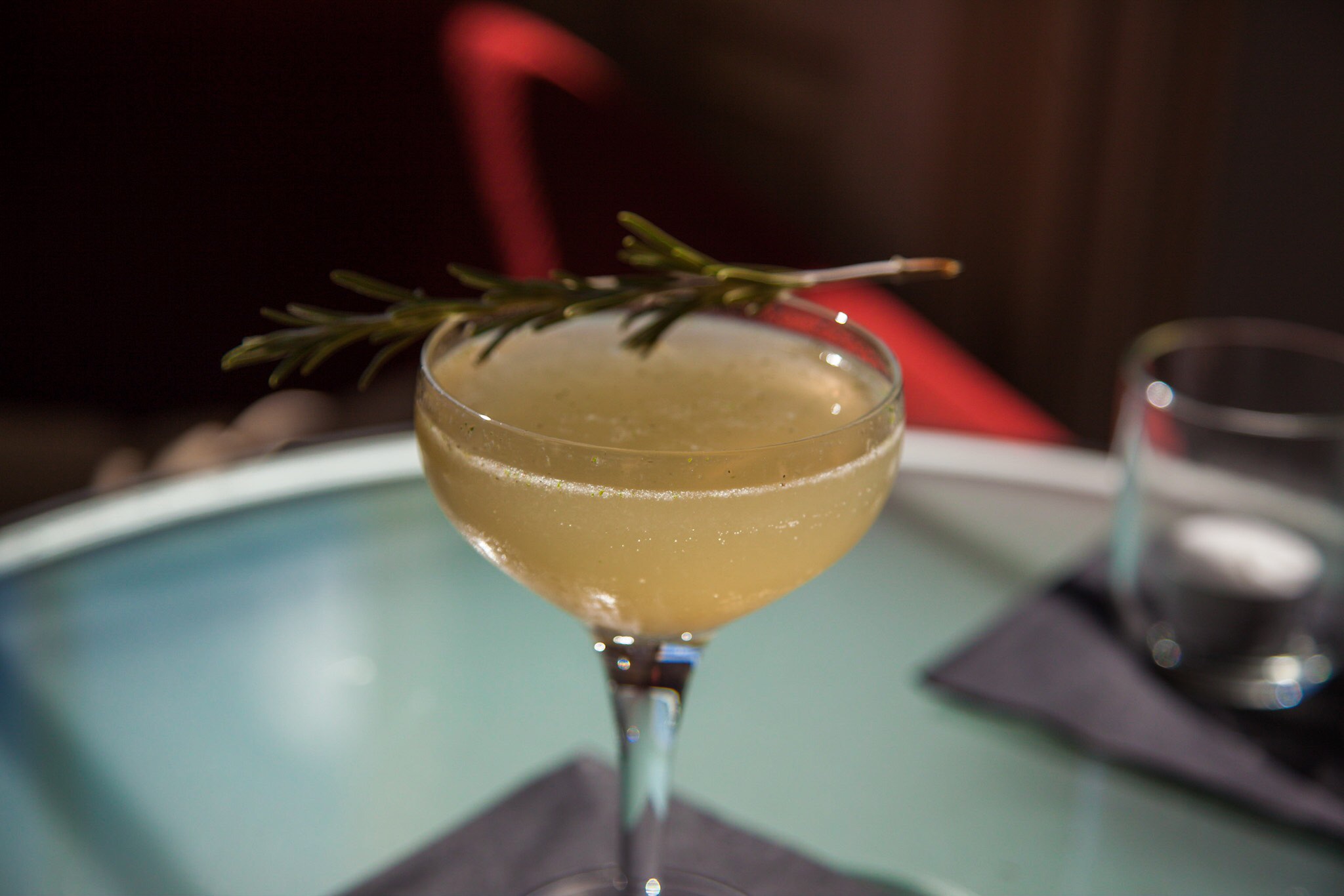 After a short break between courses, we ordered the Lime & Elderflower Pannacotta with fresh English raspberries to share. Our waitress suggested accompanying this with a Canadian ice wine, sweet Apple in flavour. I've been wanting to try an ice wine such as this one for a really long time! The Restaurant at Drakes, basking in the warm, summer sun was the perfect place to try it. The wine rounded off a glorious afternoon of flavour discovery, incredible drinks and even better service.
Drakes is a true English gem. I would recommend it time and time again.
Drakes of Brighton
43-44 Marine Parade, Brighton BN2 1PE
01273 696934