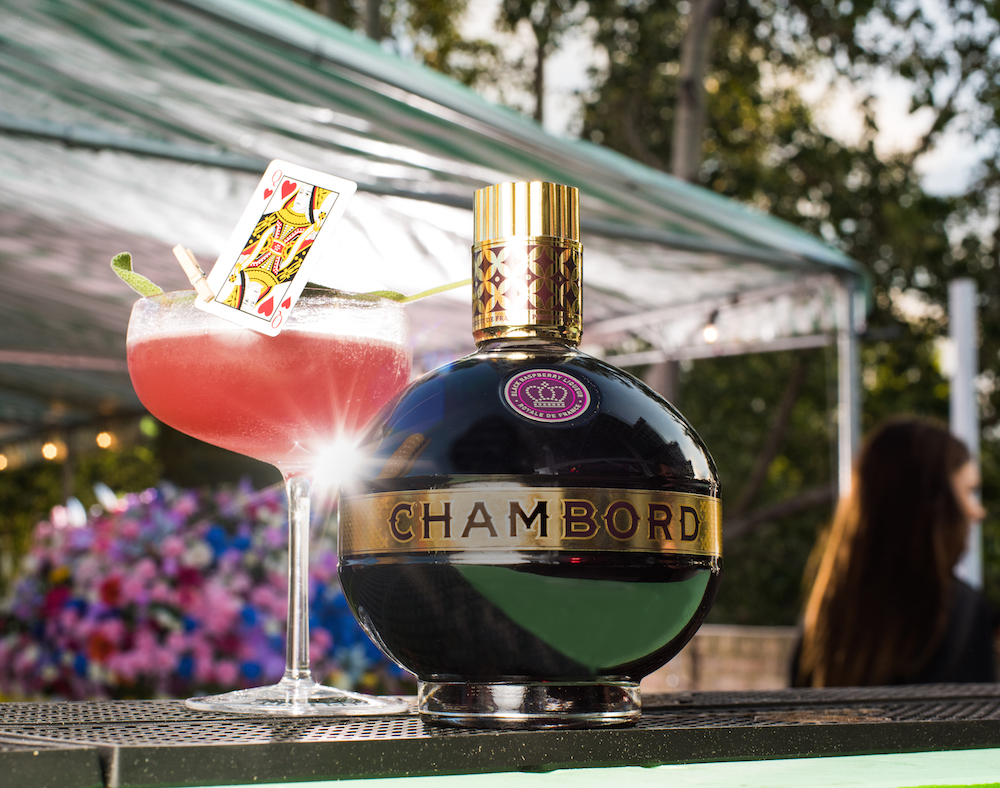 Queen bees sip the nectar of flowers.
For the Queen of Hearts only Chambord Black Raspberry Liqueur will do.
Fill your glass with a curious concoction fit for the Queen of Hearts.
INGREDIENTS
30ml Chambord Black Raspberry Liqueur
30ml premium gin
30ml fresh grapefruit juice
10ml fresh lemon juice
2 sage leaves
Dash of soda water
Raspberry and rose paint
Good quality raspberry jam
GLASS
Coupette or Martini
METHOD
Simply add the Chambord, gin, grapefruit juice, lemon juice and sage leaves to a cocktail shaker with ice and shake hard to the beat of the drum.
Paint the inside of your glass with good quality raspberry jam and strain the liquid in a chilled coupette or martini glass and top with a dash of soda water. Voila!
To complete the look and flatter your queen, garnish your Chambord Chapter Eight Cocktail with a mini Queen of Hearts playing card. Why? Because No Reason.
For more inspiration visit www.facebook.com/ChambordUK