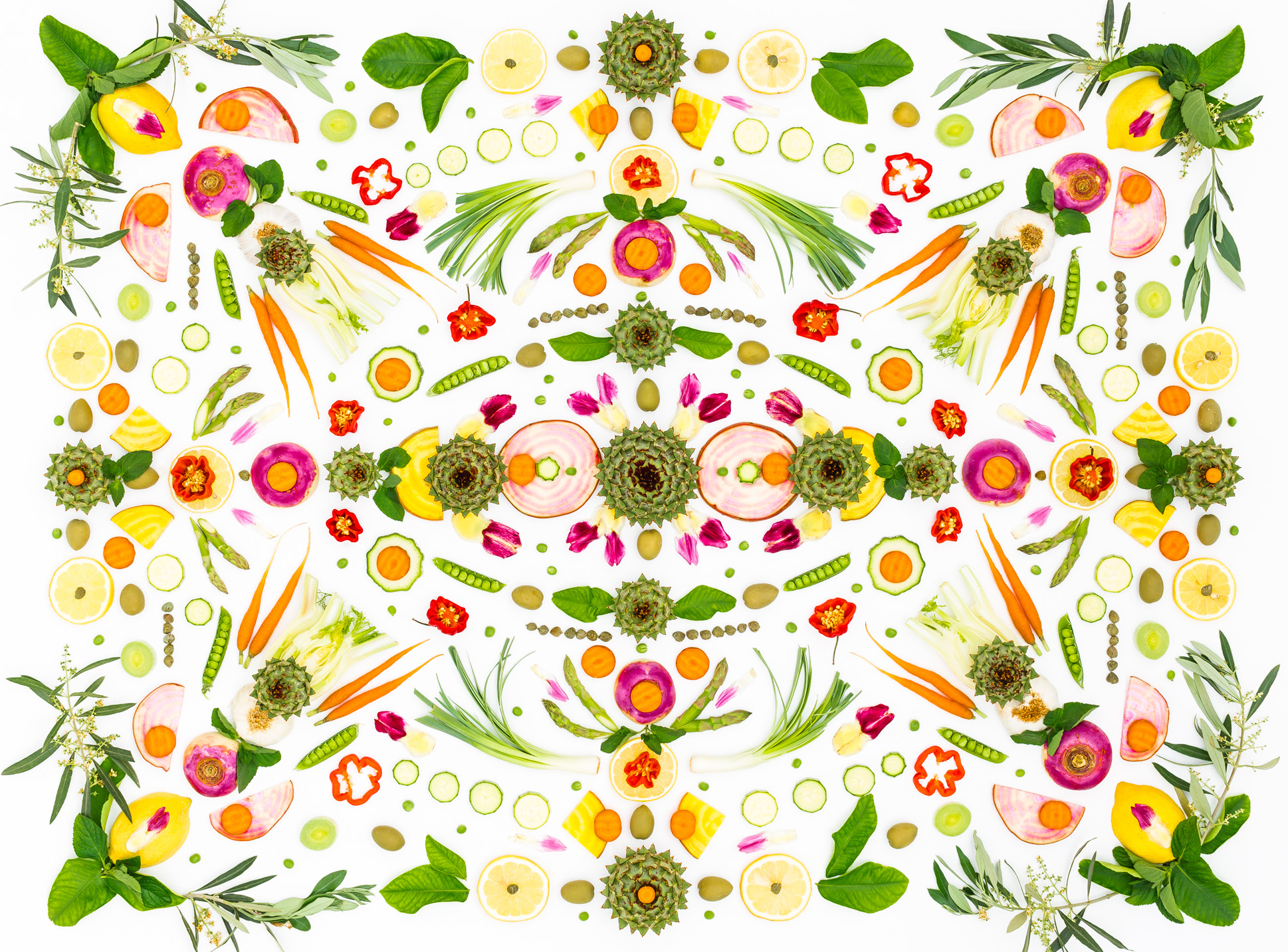 There are hotel restaurants and then there are hotel restaurants. Theo Randall at The Intercontinental Park Lane opened in 2006, when hotel restaurants were mostly somewhere you had a business lunch or met that Uncle who was in London for the day. 12 years later, they are the place to be and Theo has shown that not all hotel restaurants are equal. He continues to create proper Italian cuisine with flair and still come up with fun original ideas.
We were invited to review a new "Eat the Art" menu, a collaboration with renowned artist Amber Locke that celebrates simplicity and beauty of ingredients through art. Known for her unique art form that presents geometric designs of natural produce, art displayed proudly on the wall has been crafted by Amber from ingredients used in a 5-course tasting menu created by Theo that includes nods to some of his most famous dishes. The menu can of course also be tweaked if you are vegetarian or vegan but be sure to let them know in advance when you book.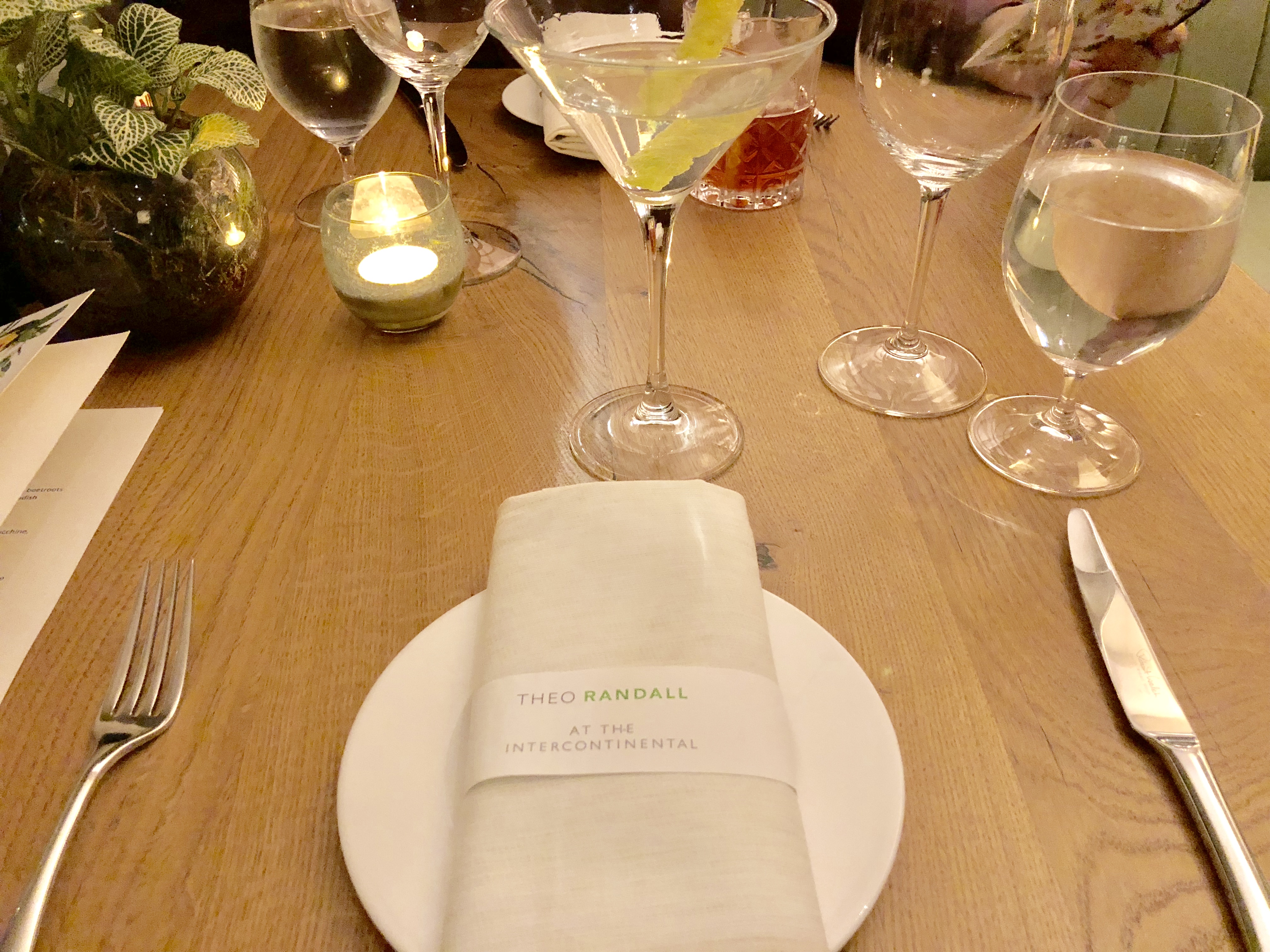 We started with a drink in the cosy bar which boasts a make your own Negroni option with over 15 gins, vermouths and bitters to choose from. We enjoyed a Negroni made with vanilla vermouth and a classic gin martini garnished with uber delicate oils and flavours of the treasured Amalfi lemon.
The restaurant is bright and feels relaxed. Freshly baked Italian bread was worth the trip alone. A warm, gently oiled focaccia with rosemary and a tomato laden bruschetta lasted a few seconds before we ordered more! This 5 course feast (at £60 per person) will definitely not leave you hungry.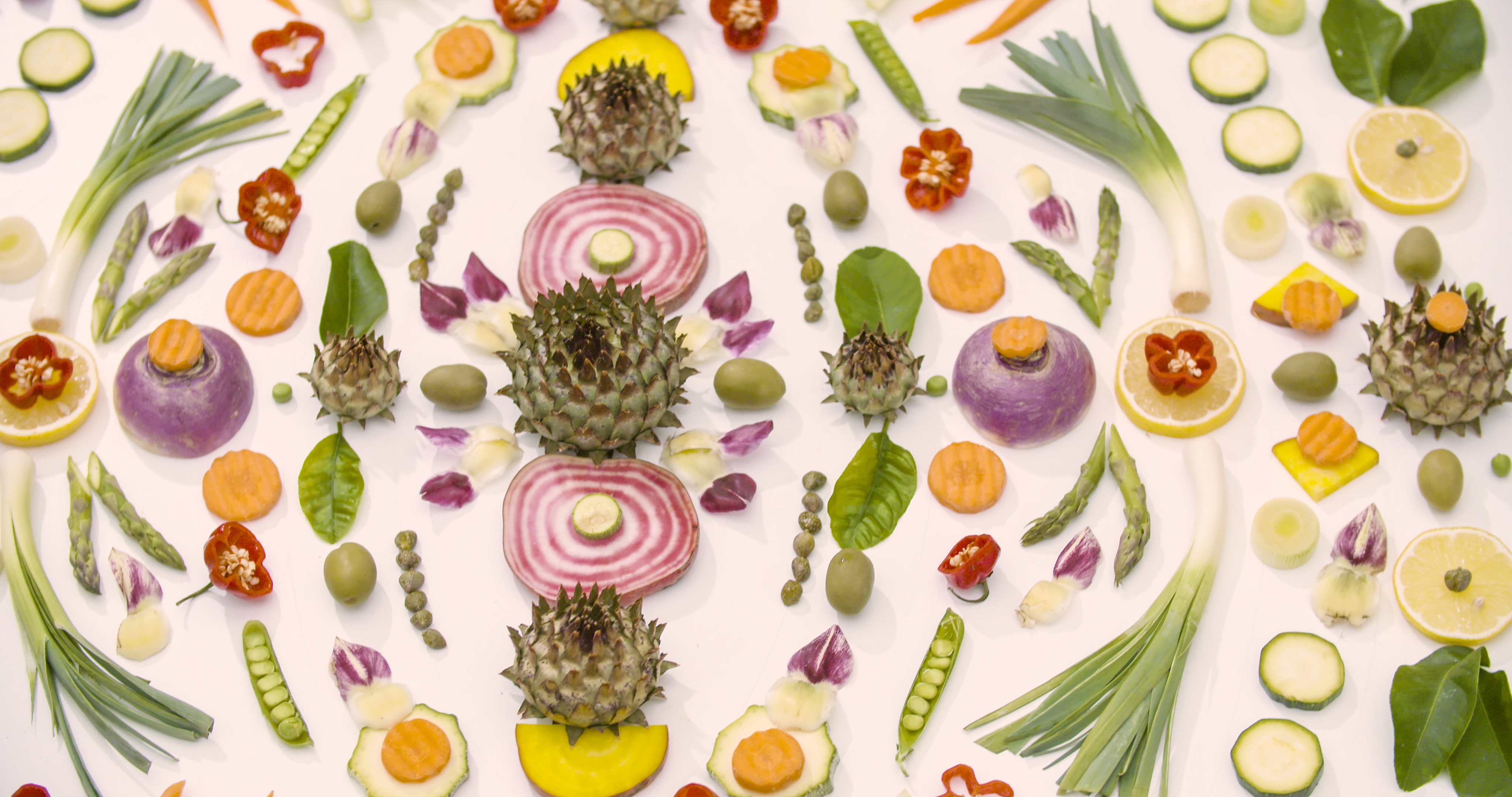 Antipasto – Wafer thin slices of smoky British eel are paired with red, golden and stripy beetroots and the freshest crispiest salad leaves you will ever have. A clever dish that whet our appetite and one that converted my eel hating companion.
Pasta course – Oh boy oh boy. Everything that is good in life on one plate. A generous mound of golden, rich home made Taglierini (there are 18 egg yolks per kilo of flour) with zucchine, prosciutto and silky butter. So simple on paper but so complex. Taglierini is my favourite pasta as it soaks up other ingredients so well. The zucchini and porky prosciutto were a marriage made in artistic heaven.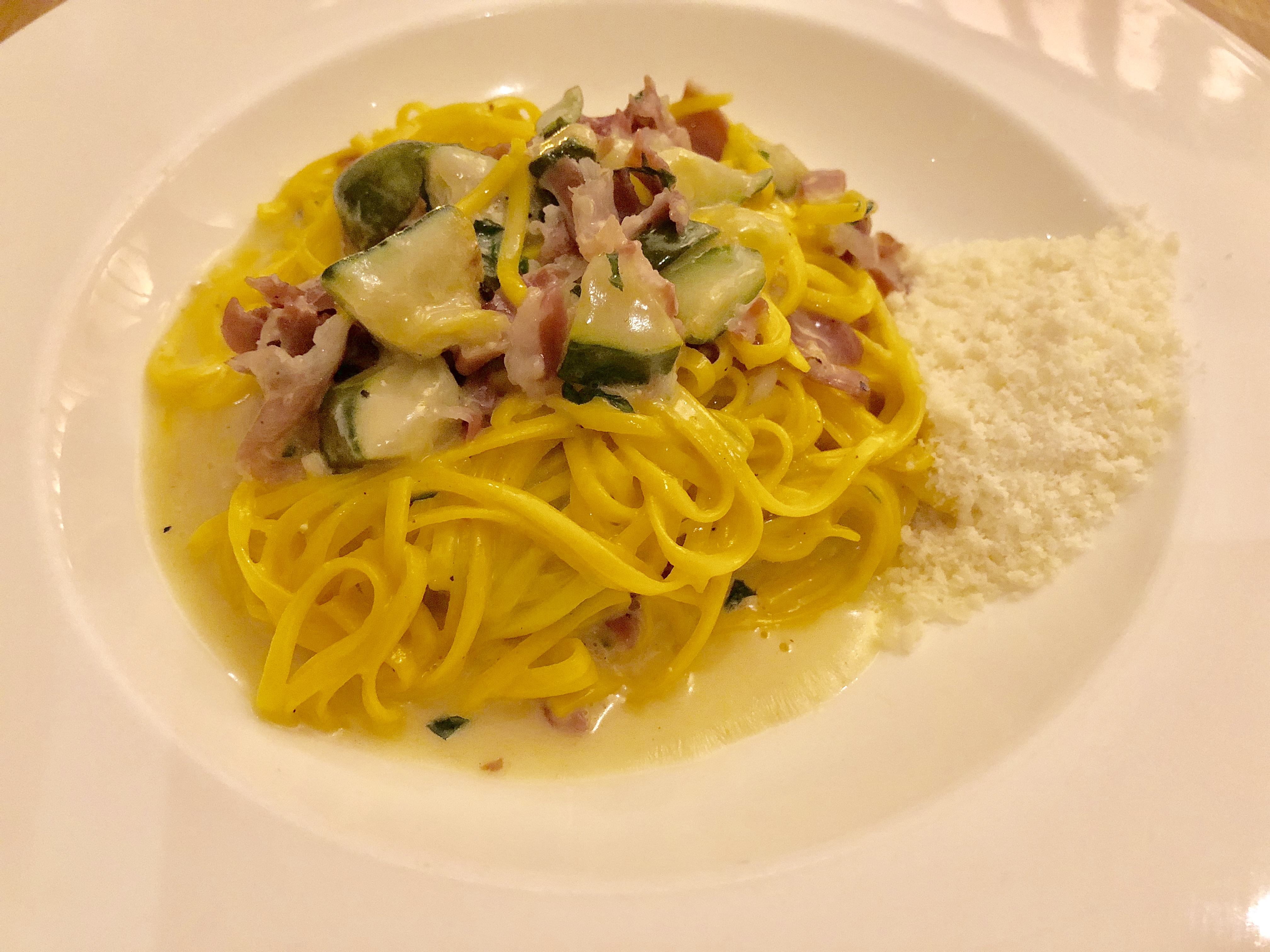 Mains – There are not one but two main courses each! The sea bream has that earthy smoky texture and taste to it served with potatoes, fennel, olives, capers and parsley. A really fresh, light dish. A second main of tender Somerset lamb rack is cooked perfectly medium with squash, Jerusalem artichokes, fennel, carrots, beetroots, turnips and fresh herb salsa. It was like Amber Locke's artwork had jumped off the wall and on to our table. Incidentally, signed by both Amber and Theo, limited edition prints are available for sale too.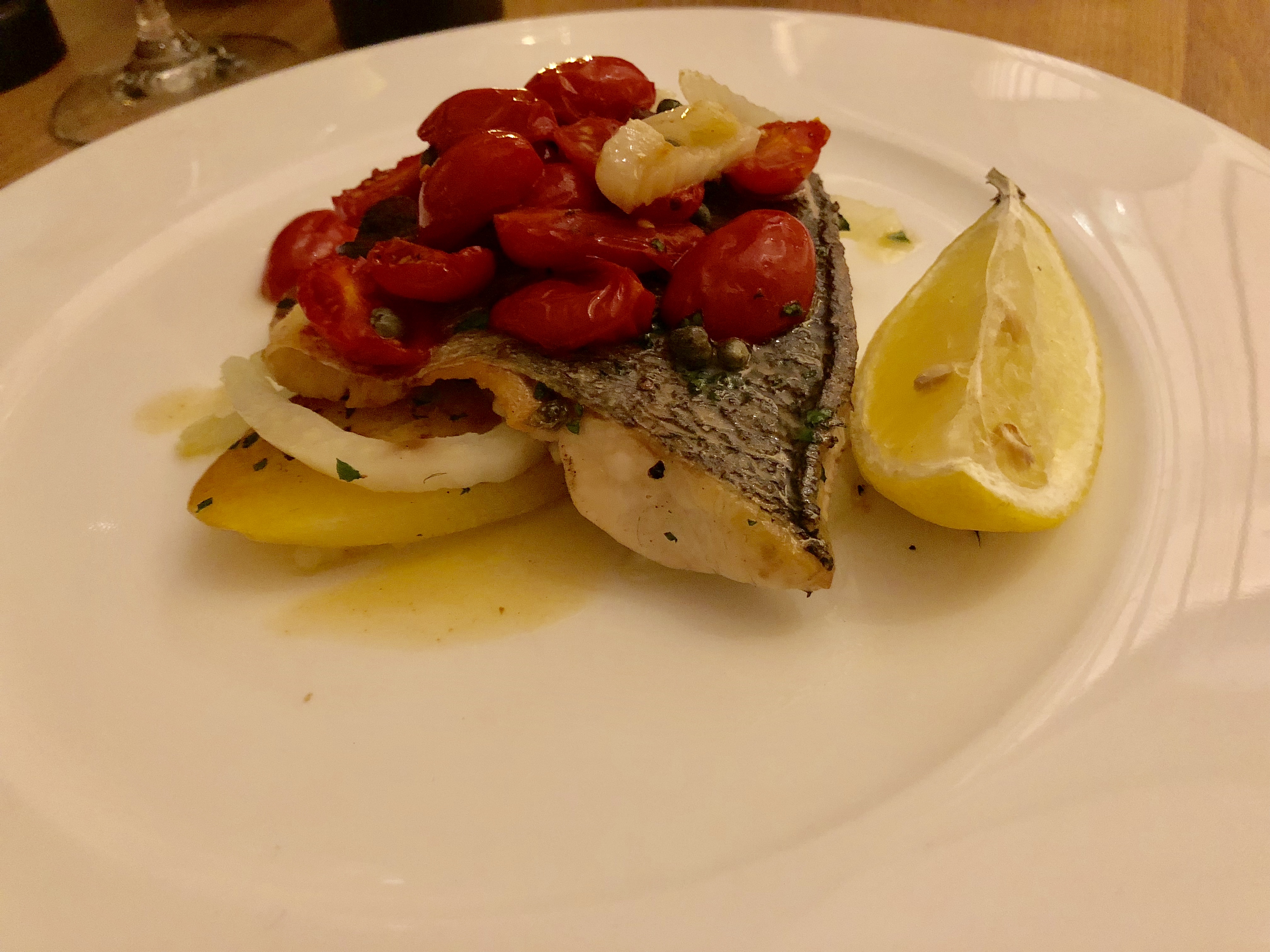 Finally, Theo's famous Amalfi lemon tart cleansed the palate with its creamy tartness and delicate pastry. Overall, we thoroughly enjoyed the Eat the Art experience and that's what it was – an experience. It made dinner feel like a culinary journey that we would go on again and again.
Theo Randall at the Intercontinental
020 7318 8747
One Hamilton Place, Park Lane, London W1J 7QY.
For more information about Amber Locke, visit ambaliving.com