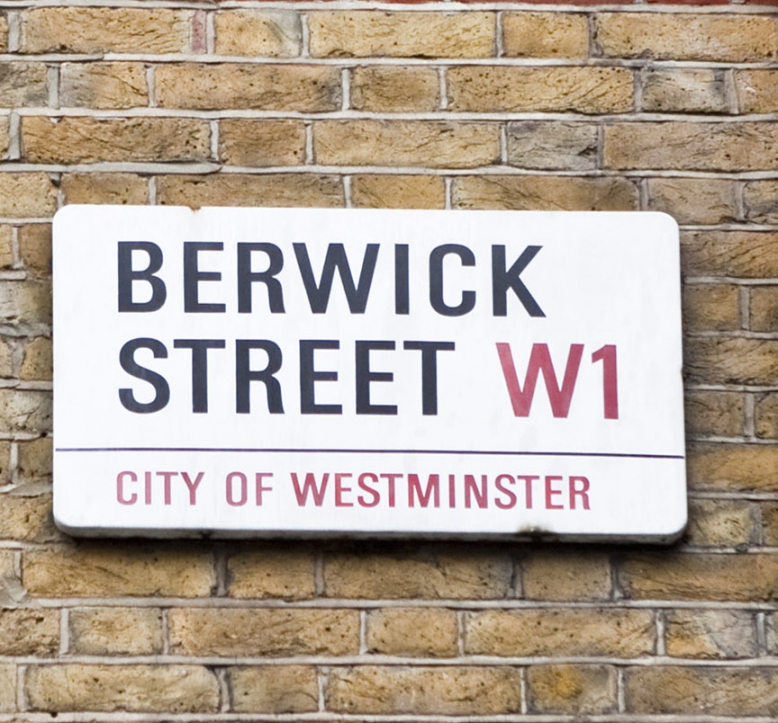 Soho has garnered an extraordinary reputation for itself, as one of the most vibrant and hedonistic parts of London. It has a rich and dark history and a unique and intimate appeal.
Due to this, it has played host to the famous and the infamous, everyone from rock stars to movie stars, politicians to gangsters. From eclectic offerings, such as its bustling market to it's famed record stores and phenomenal tailors, Soho has always been known as a place to see and be seen.
It was a Friday afternoon and the sky over Berwick Street was gunmetal grey. I heard a threatening rumble overhead and looked up just as the rain began to fall.
The stormy weather refused to dampen the spirits of a young woman, who was handing out free copies of her classical music CD.
I headed in to Foxcroft & Ginger to escape the rain. As I stepped into the welcoming warmth of the café, I breathed a sigh of relief. Moment's later, I was curled up at a table, sipping an intoxicating vanilla chai tea and devouring a plate of French toast with creamy mascarpone, tart poached plums and sweet honeycomb.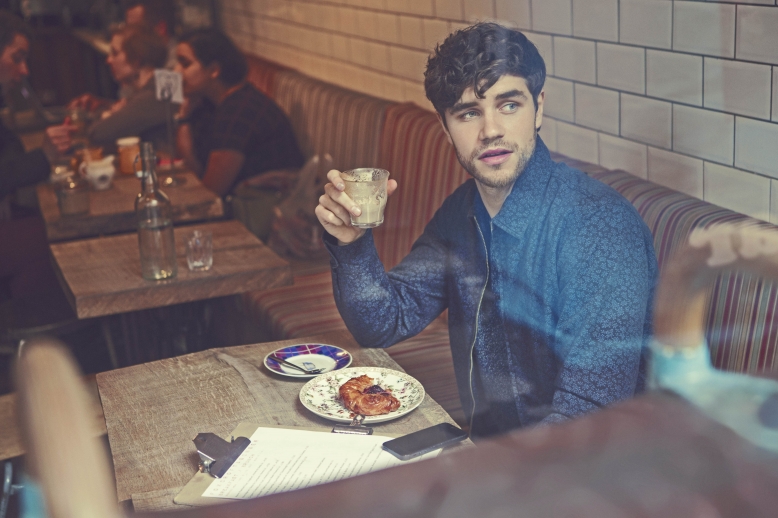 A few summers ago, I would walk through Berwick Street market almost daily as I worked close by. The market is not something you can forget in a hurry. There are a number of colourful stalls dotted around, selling everything from vibrant fresh cut flowers to boxes of fruit in a rainbow of colours.
If you aren't looking for a bargain, it is worth going just to speak to the traders themselves. It's like walking on to the set of My Fair Lady; charismatic cockneys tip their hats to customers as they flog their wares.
The market has been serving many happy customers since 1892 and has is at the heart of the Soho community. It is currently undergoing a bit of a makeover, with a promise that when it reopens it will be truly better than ever.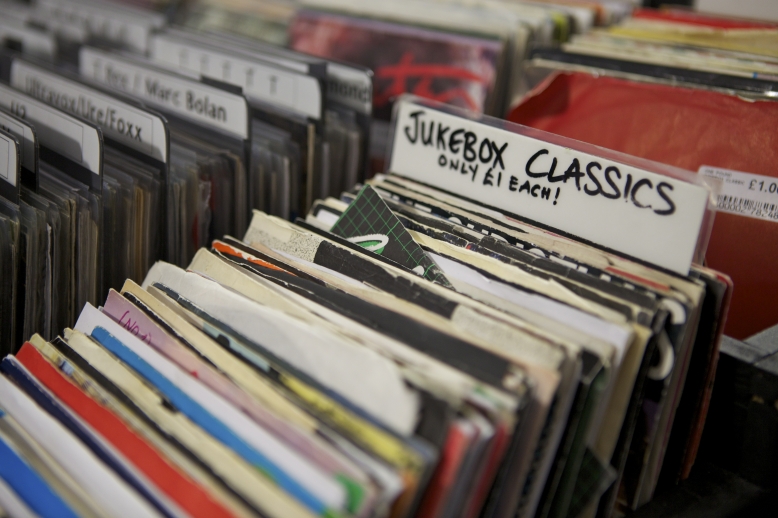 I walked past the shop of legendary bespoke tailor Chris Kerr, who has created masterpieces for everyone from Brad Pitt to Johnny Depp. As I did so, a man in a phenomenal black pinstripe suit emerged and jumped swiftly into a waiting taxi. Opposite was the iconic record shop Sister Ray, where a group of indie boys with floppy hair and black leather jackets were staring intently at the vinyl they had just bought. Berwick street caters for a eclectic bunch.
It's no surprise that Berwick Street has such a rich musical heritage. In the 1980s, record collectors knew it as 'The Golden Mile of Vinyl'. It is still home to London's largest concentration of independent record shops, including; Reckless Records, Sister Ray, The Music and Video Exchange and Sounds of the Universe.
Even David Bowie got his big break, when he performed with his first band Dave Jones and The King Bees at The Jack of Clubs in April 1964.
Berwick Street was even the location for the cover shoot of the iconic Oasis album '(What's The Story) Morning Glory'.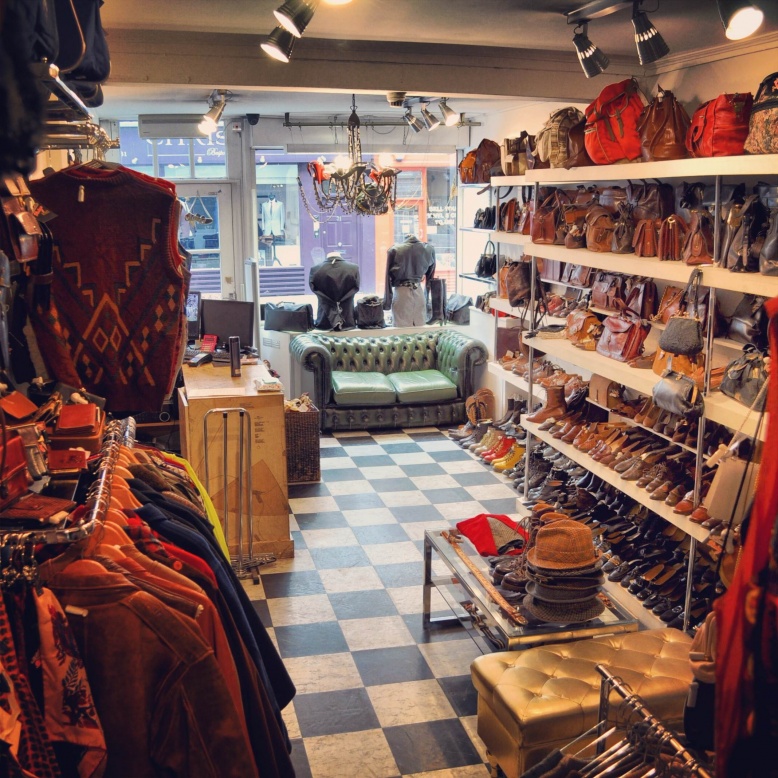 Out of the corner of my eye I spotted the famed Absolute Vintage Boutique. As soon as I opened the doors, I knew I would be staying awhile. The rainbow of bright colours and variety of textures that filled the shop, immediately struck me. It was quite the aesthetic playground, with everything from luxurious caramel brown fur stoles to a full-length red sequinned gown, the kind that would be worn by Jessica Rabbit. The shop was like a maze of wonder, each room led to another that was filled with even more vintage treasures. I was in absolute heaven.
As I left the shop sometime later, I couldn't help but take one last longing look at the rack of black leather jackets that hung by the door, begging to be bought.
Next, I popped into Nudie Jeans. This is a denim company like no other; they take an ethical approach to the next level. Not only do they produce denim but their ethos is that their customers understand and know how to wear and care for their denim.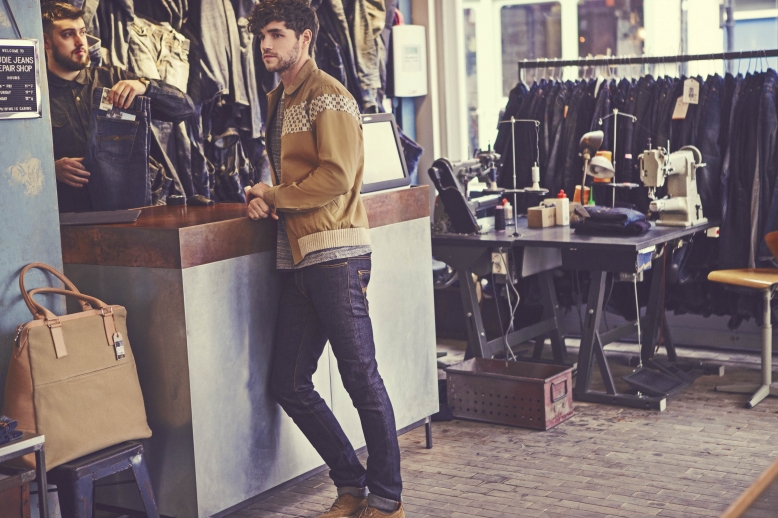 Nudie Jeans care about their denim so much that they offer a free repair service in store.  If you wish to repair your jeans yourself, Nudie Jeans will even send you a free kit with everything you need to get your jeans looking wonderful again. I walked past the wall of recently mended jeans, each was unique, beautiful and full of character.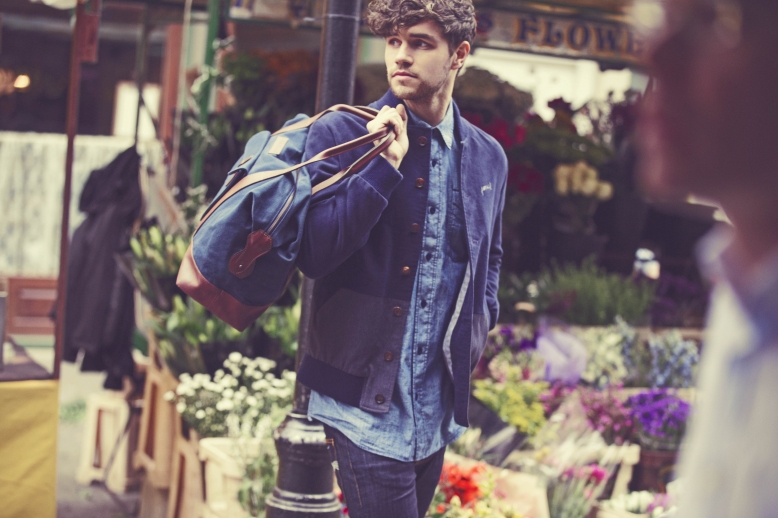 In the terribly sad case that your jeans are beyond repair, they will offer you a discount towards a new pair. Your old jeans will be recycled and made into patches, which will be used to fix other jeans or to make something completely different, like a denim rug, shorts or a bag. You can truly let your imagination run wild. I think it is an incredibly refreshing that a company is so invested in its product. Nudie Jeans literally live forever.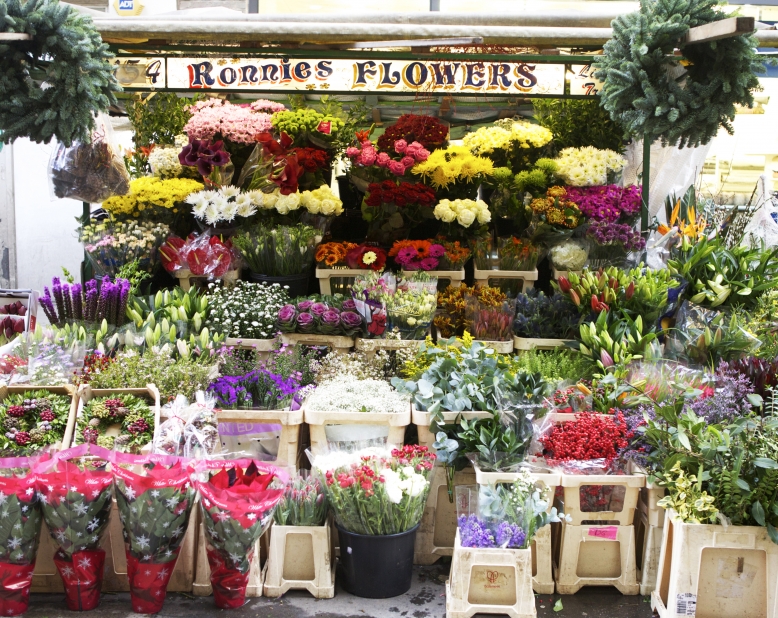 As I hailed a black taxi to head home to North London, I thought about how lucky we were to still have this slightly murky crown jewel, hidden in the centre of London. It has maintained it's rich heritage and all the quirkiness that made it famous. Changes are afoot to improve Soho and I think it's necessary to evolve with the times. There is a spirit about Soho that can never be taken away, no matter how many buildings are torn down and rebuilt. Long live Soho.