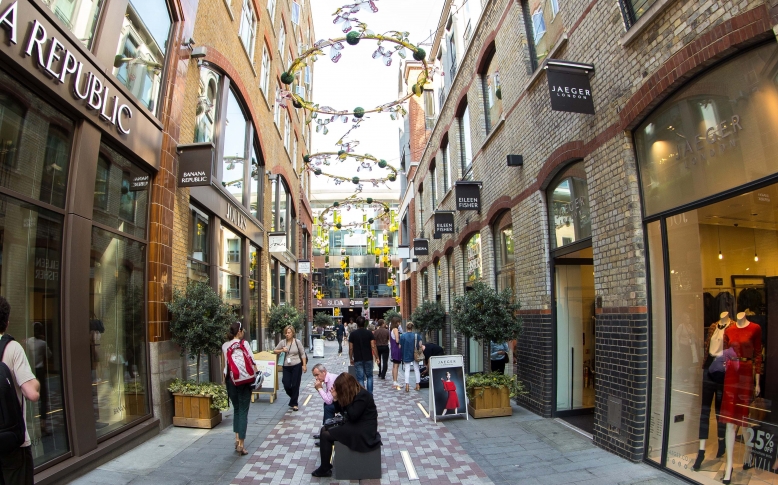 It was a perfectly sunny Friday afternoon and the streets of Covent Garden were bustling with shoppers. I weaved my way through the crowds; down the street I knew so well. Suddenly, I took a sharp turn into St Martin's Courtyard and it was as though I had entered another world.
St Martin's Courtyard is situated in the heart of Covent Garden, but you wouldn't know it. It is a place of calm away from the chaos of the cobbled streets of Covent Garden. It is a pedestrianized open-air landscaped courtyard, framed by everything from luxury shops and famed restaurants to fitness centres and beauty parlours.
The main attraction is most definitely the vast array of shops on offer. A combination of flagships, international brands and new concepts has been handpicked to create a truly exclusive shopping experience.  Highlights include; luxury home ware shop The White Company, Banana Republic, Jack Wills and Jaegar's first stand-alone store.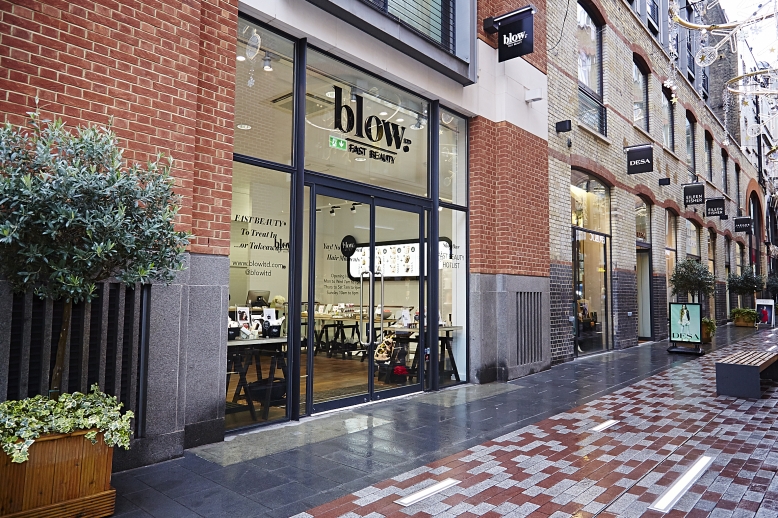 The jewel in the crown is Blow LTD, a completely unique beauty concept. It offers full beauty makeovers, including; blow-dries, manicures and make-up in just 45 minutes with a glass of champagne in hand. It is the ultimate efficient glamour experience for the busy working girl.
Blow caters for every occasion, there a selection of treatments, including; 8 blow-dry styles, 4 make-up looks and 2 nail sets. Popular treatments include; the liquid-sleek 'Straight Blow' and the 'Luxe Blow' for a more glamorous look. The beauty bar also stocks a variety of beauty essentials, from renowned brands such as Essie, GHD and Laura Mercier.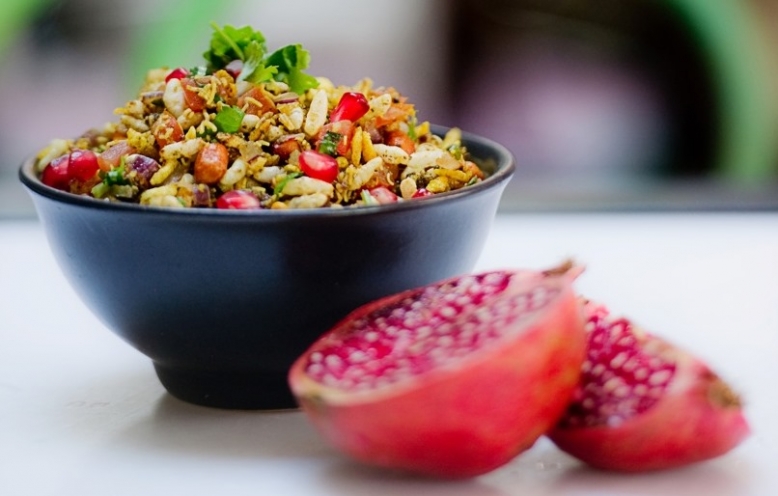 St Martin's Courtyard also has a great variety of restaurants, serving cuisines from around the world. Highlights include; Jamie's Italian and contemporary Mexican cuisine at Cantina Laredo. However, on that particular afternoon I had my sights set firmly on chic Bombay café Dishoom.
Dishoom has revolutionised contemporary Indian cuisine with their extensive menu, which pays homage to the food of Bombay whilst maintaining an undeniably modern feel.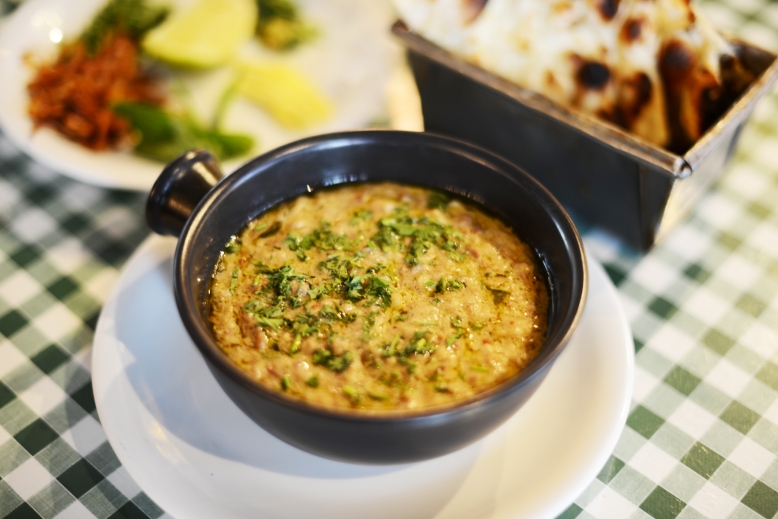 It was lunchtime and Dishoom was packed with diners who were chatting animatedly amongst themselves. I slid into a black leather booth and surveyed the menu.
The waitress greeted me and my eyebrow involuntarily shot up at the sight of her face, which was covered in gulal (brightly coloured powder). She explained that it was all in the spirit of Holi.
I was in awe as she elaborated that Holi is a time where everyone abandons their usual decorum and goes a little wild. Traditionally, you smear your faces with gulal and indulge in old-fashioned fun. At its heart, it is a day to really let your hair down, surrounded by your loved ones.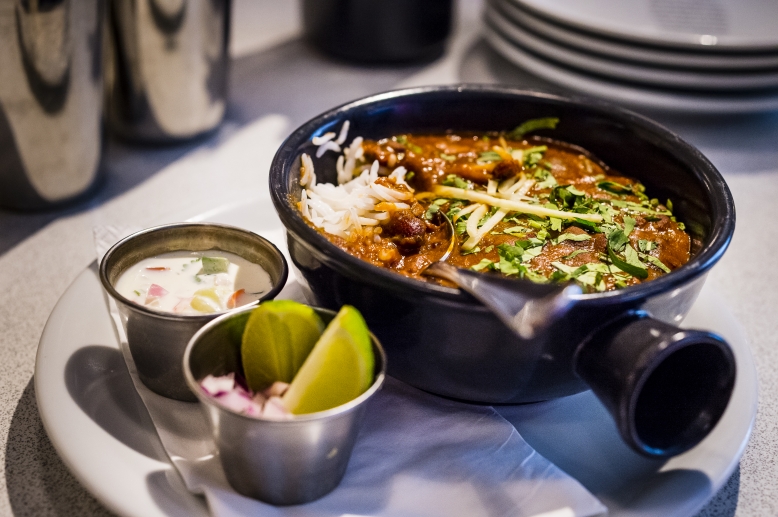 Mere moments later, I was tucking into the most delicious rich 'Chicken Ruby'. The meat was tender and the sauce was intoxicatingly silky and decadent. The dish was bursting with a variety of spices and flavours which outshone any Indian dish I had ever tried before. I also ordered a cheese naan, it oozed golden ribbons of cheese as I tore it with fingers, ready to dip in the thick ruby sauce.
As I toyed with the idea of dessert, I sipped my BollyBellini. It is a Bollywood inspired take on the traditional Bellini and is a refreshing yet intoxicating blend of raspberries, lychees, rose and cardamom with prosecco.
I spotted a mango kulfi stick on the dessert menu and just simply couldn't resist. So, with my cool and creamy ice cream in hand, I headed back out to see what delights St Martin's Courtyard had to offer.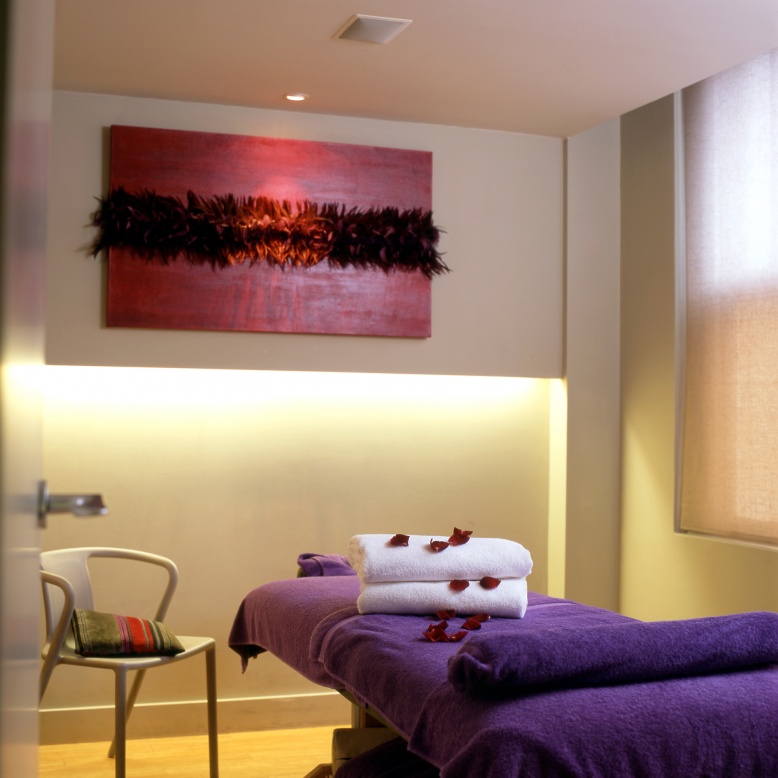 I walked into the calming oasis of 'Relax', where I was booked in for an aromatherapy massage. I was greeted warmly by a receptionist and led upstairs to the tranquil lounge where my masseur was waiting to greet me.
She offered me a glass of water and led me to the treatment room. It was an intimate and tranquil space with low lighting. The air was heavy with the scent of jasmine and I immediately felt relaxed.
She quietly left the room as I undressed and positioned myself on the massage table. She returned, immediately placing a warm towel over my face and putting on some hypnotic sounds of the rainforest.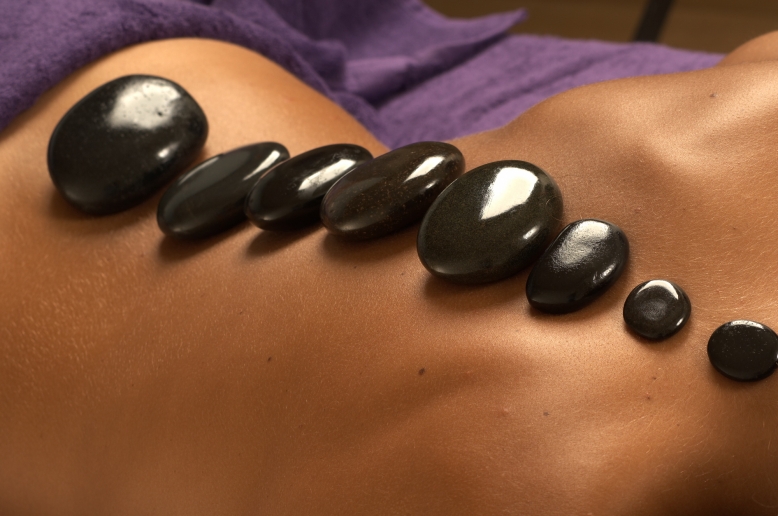 The next hour was one of the most relaxing of my life. The massage was firm and relaxing, I quite literally felt the cares of everyday life melt away.
The massage was over too soon and before I knew it I was back in the lounge. Every muscle in my body felt extremely relaxed and my skin glowed golden from the rich and luxurious oils. The masseuse kindly offered me a refreshing green tea, which I sipped slowly, gathering the courage to re-join the chaos of the outside world.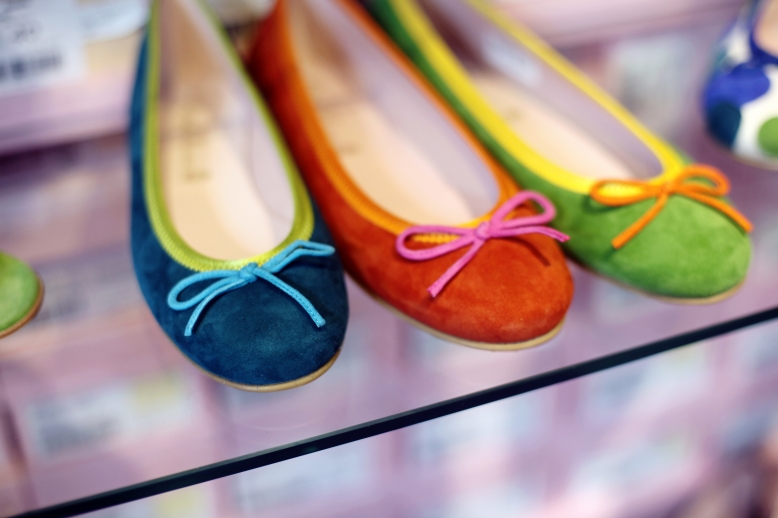 As a serial collector of ballet pumps, I gravitated towards the Pretty Ballerina boutique. I was lured in by the spectacular window display and could've got lost staring at the rows of jewel coloured pumps for hours. The boutique offers over 1,200 styles of ballet pumps and Pretty Ballerina produce over 300,000 pairs each year.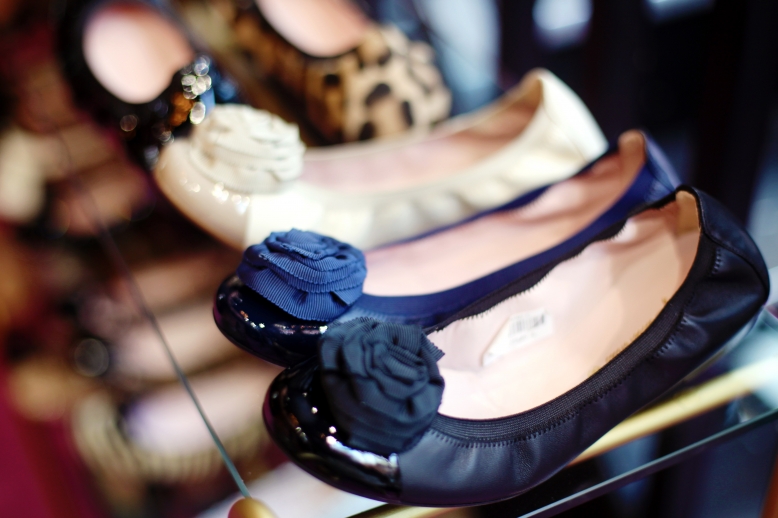 After I had used all my self-control to not buy a pair in every colour, I dragged myself back out on to the street. I found myself surrounded by blooms in a rainbow of colours outside The Covent Garden Academy of Flowers. There were vintage style wooden crates crammed with every variety of fresh flower you can think of. I peeked inside and was met with a heady floral aroma that was utterly intoxicating.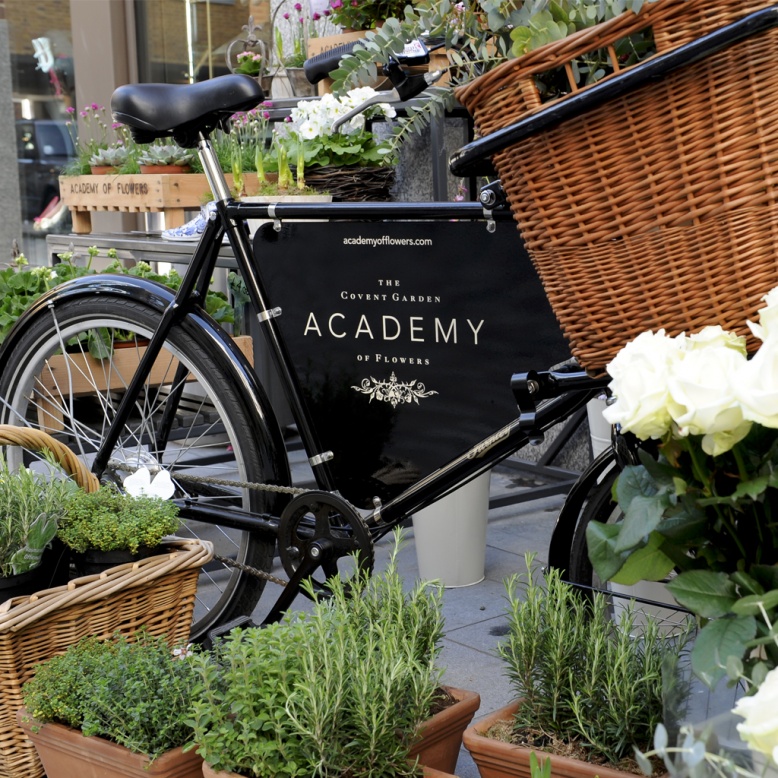 The Covent Garden Academy of Flowers offers a number of professional flower design courses, including; the classic 30-week programme, alongside Fast Track, Intensive and Three-Day Taster opportunities. They also offer shorter courses that include; using flowers as art, table decoration and even headwear. So if you've ever wanted to learn the art of the perfect bouquet or create a beautiful floral headband for the upcoming festival season, this is definitely for you.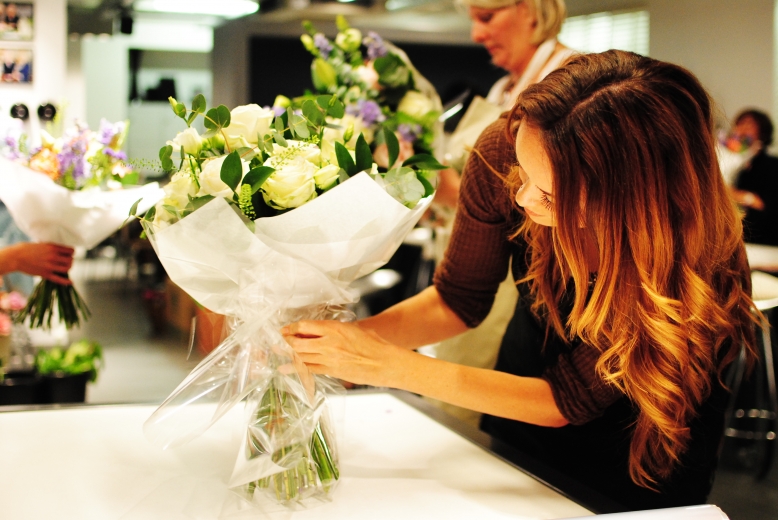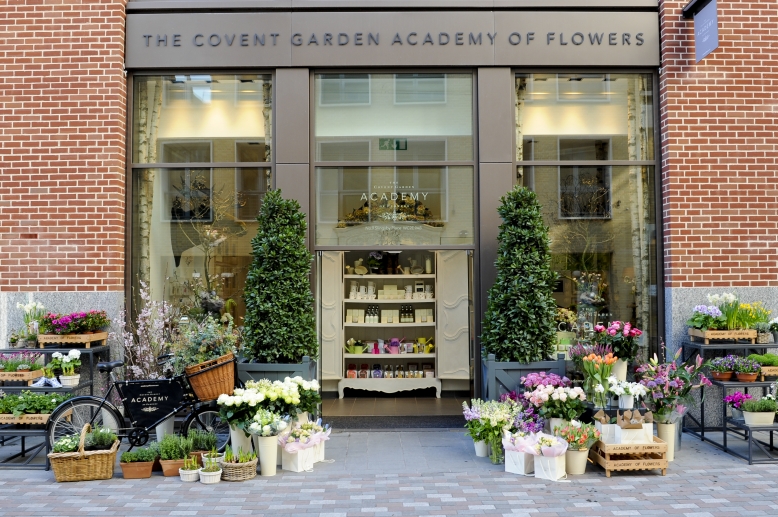 From my afternoon exploring St. Martin's Courtyard, I discovered that it is a place like no other. It is a destination that offers so much more than just wonderful boutiques and fashionable restaurants; it has a luxurious and relaxing feel.
The courtyard is incredibly inviting and encourages a communal spirit. Whether you fancy a quick manicure on your lunch break, a luxurious massage for a treat or a bottle of chilled wine over dinner after work, there truly is something for everyone. St Martin's Courtyard is a haven in the heart of the chaos. It has revolutionised the way we shop and eat in Central London, long may it continue.
Twitter: @SMCCoventGarden