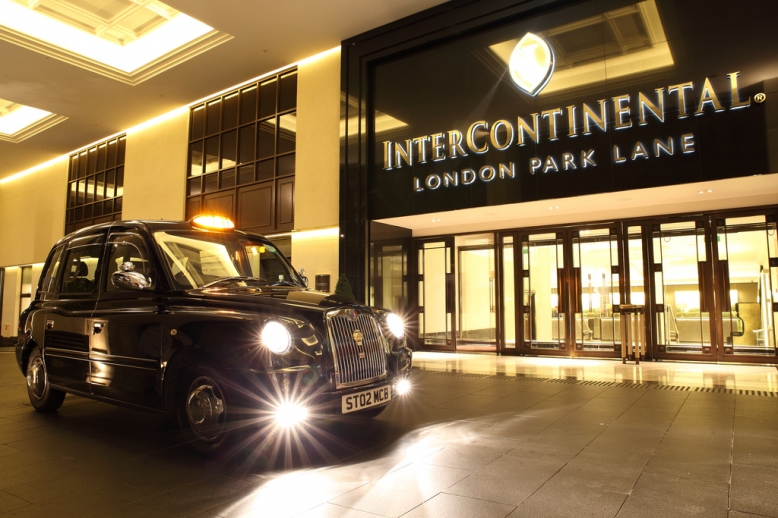 Valentine's Day is always a memorable event in London, for better or worse. Tables at the most sought-after restaurants are booked several months in advance, millions of red roses are bought and all of the luxury hotels rejoice in telling customers that there is no availability. My partner and I were glad to avoid the chaos. We knew exactly where we were going, for a night of Gin and Jazz at the InterContinental London Park Lane.
We crawled through the residential streets of Mayfair; to my right stood a man hailing a black cab, a vast arrangement of blood-red roses clutched to his chest. To my left, was a young couple, that couldn't take a few steps without stopping to kiss one another. It was undeniable; love was definitely in the air.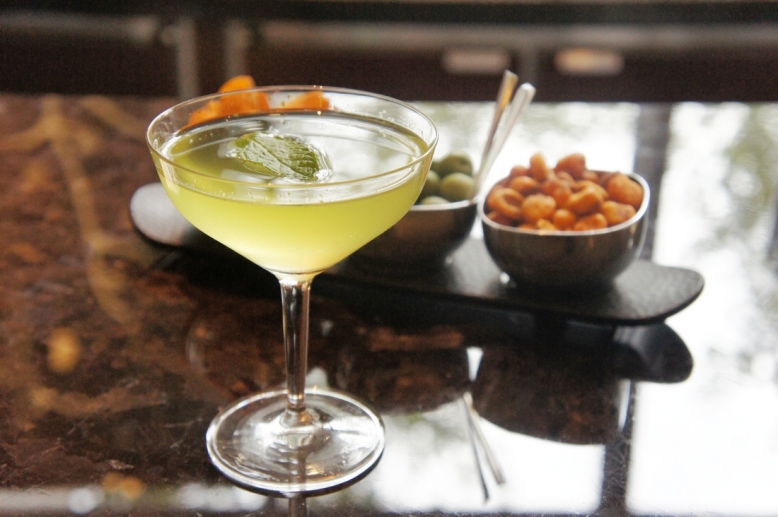 Before I knew it, our driver had pulled up outside the glittering façade of the InterContinental London Park Lane. A doorman greeted us warmly, he was dressed in a suave black overcoat and matching top hat. With one effortless sweep, he opened the glass front doors and we entered the vast and luxurious, white marble lobby.
We sought out the bar, where the event was due to be held and to my delight we were immediately seated at the best table in the house. It had a perfectly unobstructed view of the stage.
Throughout history, Gin and Jazz have always been known as a particularly harmonious pair. In the 1930's, they were brought together in their raw forms for teenage dances, otherwise known as a 'hop'. The InterContinental Park Lane has drawn inspiration from the exuberance and hedonism of youth to create the night's signature drink, the 'Mayfair Hop'.
An attentive waiter appeared and presented us with a complimentary round of Mayfair Hop's. It was a deliciously refreshing yet deceivably intoxicating drink, made with Martin Miller's Gin, Martini Bianco, Champagne and fresh mint.
I sipped my cool cocktail as I surveyed the surroundings. Dozens of people were arriving and I was pleased to see that they were an eclectic bunch. To my left sat a young, exquisitely dressed young couple; the man wore a perfectly tailored grey suit and his companion wore a spectacular floor-length red gown. They were speaking to each other in hushed tones and as the woman spoke, the man rested his palm gently against her cheek.
To my right, sat a group of Middle-Eastern women, all dressed in black with luxurious fur shawls pulled tightly around their shoulders, diamonds the size of small boulders decorated their necks, wrists and fingers.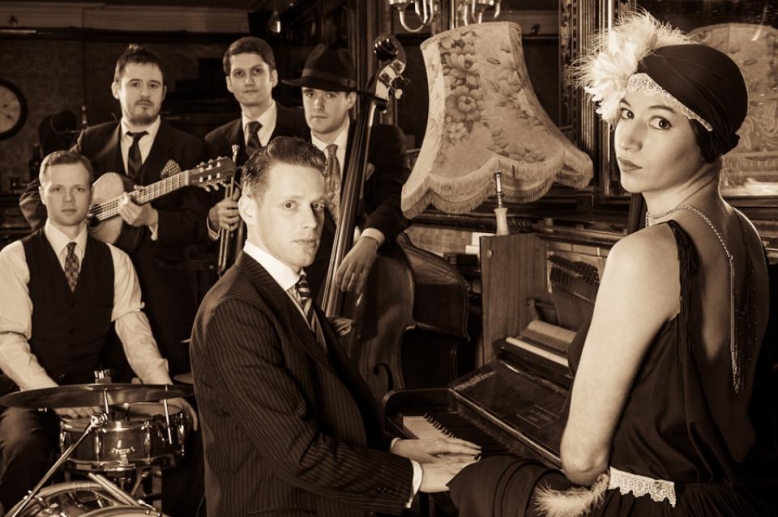 The waiter reappeared to take our order, he knelt down beside me courteously so as not to block the view of the other diners. I informed him of my partner's severe seafood allergy and he suggested that we order off-menu. I was seriously impressed at how happy he was to accommodate our needs.
He smiled softly, then said: "Of course madam. Anything you want, you tell me what and it's yours."
We ordered a delicious cheese plate to share; it arrived with a selection of warm crackers and fruity chutney. This was followed by two melt-in-the-mouth cheeseburgers, accompanied by a silver basket of golden fries.
We ordered a bottle of Moet and Chandon Rose champagne. It arrived with two stemless champagne flutes, which sat delicately in an extraordinarily ornate metal stand.
Suddenly, the lights above us dimmed and the stage lights exploded, illuminating the faces of The Shirt Tail Stompers. The band were a four-piece, which included; a bassist, trumpeter, a clarinetist and a guitarist.
The band has made a stellar name for themselves on both the London party scene and internationally, as one of the most authentic and exciting vintage jazz bands around.
They paid homage beautifully to the golden age of jazz. They were warm, charismatic and phenomenally talented musicians. They had the crowd giggly uncontrollably with their short and sweet anecdotes between songs.
The Shirt Tail Stompers performed three sets of spectacular songs from the swing and traditional jazz era of the 1920s, 1930s and 1940s. A particular highlight was 'When I Get Low, I Get High', a jazz extravaganza, which had the audience stomping their feet so hard that the floor vibrated.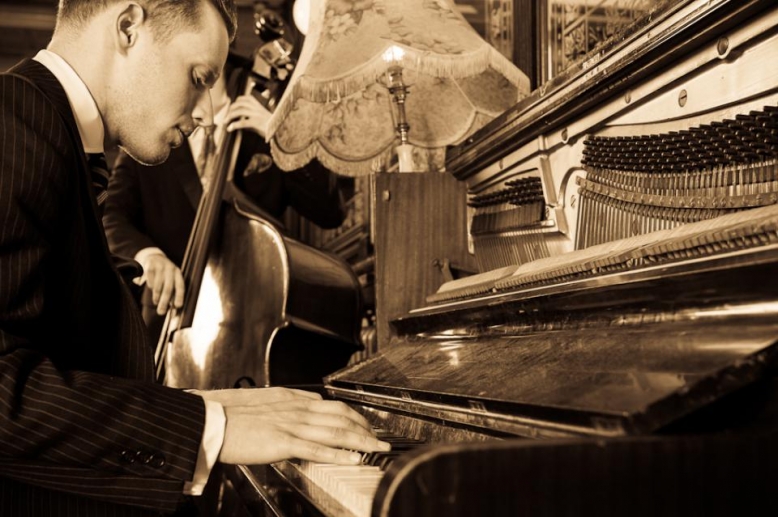 I looked around to see that the entire audience had their eyes fixated on the stage, their faces illuminated by the soft lights of the room, as the band performed one enchanting number after another.
The night was epitome of casual elegance. Delicious food and hypnotic cocktails were and teamed with some of the most beautiful live music I have ever heard. It is not a night that I will forget in a hurry.
For that magical night, we were transported back to the prohibition-era, where debauchery and glamour were celebrated in equal measure. Hypnotic jazz music filled my ears and the gin didn't stop flowing all night, it was an evening that Jay Gatsby would've been proud of.
Gin & Jazz will resume on Thursday 19th March 2015 with The Dixie Ticklers.
Reserve a table here.
InterContinental London Park Lane
One Hamilton Place, Park Lane, London W1J 7QY