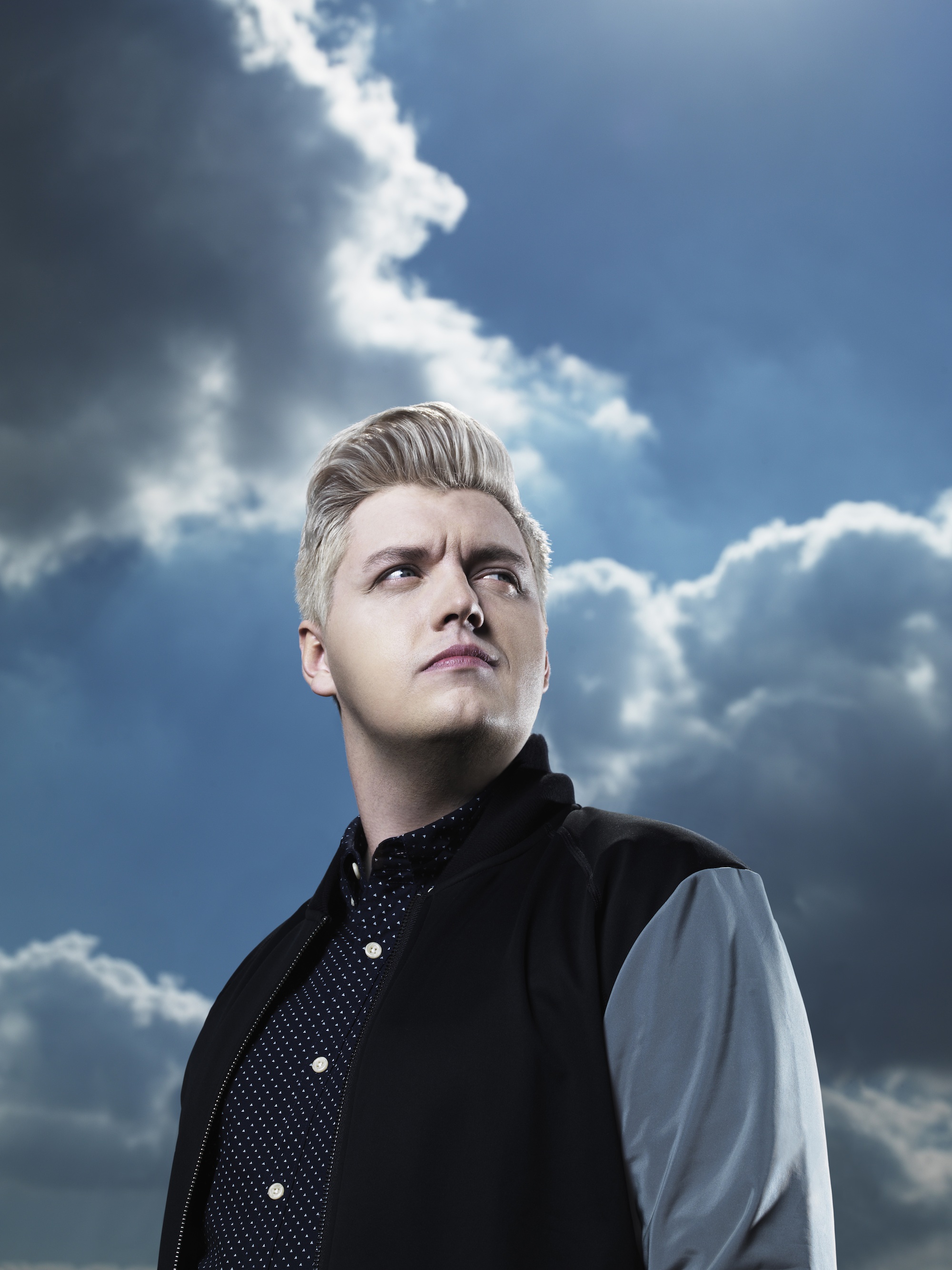 Flux Pavilion, also known as, Joshua Steele, has the incredible ability to make you lose your mind. I mean this in the best way possible, every time I hear one of his tracks a shot of electricity runs down my spine and I become completely immersed in it.
I definitely am not the only one to appreciate Flux Pavilion's talents, hip-hop legends Jay-Z and Kanye West are also fans and sampled Flux's track 'I Can't Stop' in 'Who Gon' Stop Me' on their masterpiece 'Watch the Throne'. The original was a hit of stratospheric proportions in its own right and has accumulated over 46m views on YouTube. Jay-Z loved the track so much that he featured it on The Great Gatsby soundtrack during his stint as the movie's executive producer of the soundtrack album.
At just 25-years-old Flux has gained the attention of two of the biggest rappers in history and featured on the soundtrack of one of the biggest films of 2013, a great feat that most could only dream of. Speaking of his impressive achievements, he says: "It makes me feel accomplished and reminds me that just doing my thing is all I need to do to get where I want to be."
Speaking of the success of 'I Can't Stop', he adds modestly: "I never thought anyone would be super into it, I just wrote it because it felt right to me."
Flux tells me that it still excites him when he hears people singing along to his music. He says: ""Having people singing along to my music is always a mad rush. Its crazy when people are singing along to something that began in my head."
It is insane and a little scary to think that the Towcester-born producer could have missed out on his true calling and become a music teacher.
He tells me:"Well, I pretty much just went to uni to get a degree so I could always fall back on a teaching job, helping to inspire other people to create things. I feel like I'm kind of doing the same thing but by creating stuff myself."
He adds, humbly, "I'm not pinching myself just yet, I still haven't done what I set out to do."
After the phenomenal success of the past few years, Flux still has a number of goals he wants to achieve. First on his list is to put out an album. He tells me, "A full album of songs, that's what I'm dedicating all of my mental space to at the minute. I want to experiment with where I'm at so far and try and make something new."
Flux mentions that he had many different influences growing up; including English, folk-rock band, Turin Brakes. He has since had the opportunity to write with them and describes the experience as "very special". Video games have also played a significant role in his creative process. He tells me: "A lot of my compositional inspiration actually came from video game music, Phantasy Star 3 had a killer soundtrack."
In the past few years, Flux has toured all over the world. I was keen to quiz Flux on the debauchery that occurs on the road. To my slight disappointment, he tells me: "It's been pretty tame in terms of backstage life, just talking about music and working on tracks most of the time, with the odd dram of scotch thrown in to keep it lively."
Even though the dub step scene is huge over here, it appears that Flux's fans are predominantly American. Steele explains, 'There are a lot of people championing the sound in America; there are a lot of people in America full stop."
He adds, "I've been all over the world now and good music connects no matter what's going on around it. I think this is the first time Dance music has really taken America by storm so it's a pretty big party over there."
Flux Pavilion is currently touring the UK. Catch him at his next gig, at London's club KOKO on Sunday April 20th 2014.
10 Questions We Ask Everyone
1. What did you want to be when you were younger?
An actor.
2. If you could offer advice to your twelve-year-old self, what would it be?
Carry on doing your thing and everything will be fine.
3. You have 24 hours, with no travel restrictions, how would you spend it?
Probably just playing a guitar on top of a volcano.
4. The most exciting thing that has happened to you this year?
I get excited about little things like baked beans available on an American breakfast menu. It's surprisingly rare.
5. The film that you can watch over and over yet never tire of?
Scott Pilgrim vs The World
6. The song that always makes you emotional?
Flotjavik – Sigur Ros
7. If you could spend an entire day with anyone uninterrupted who would it be?
My girlfriend
8. It is Friday night at midnight, where are most likely to be?
Playing good music to the people of the world
9. What is your biggest vice?
Vice City
10. How would you like to be remembered?
For my music
Follow Flux Pavilion on Twitter: @Fluxpavilion
Like Flux Pavilion on Facebook: www.facebook.com/fluxpavilion
Visit Flux Pavilion's official site: www.fluxpavilion.com