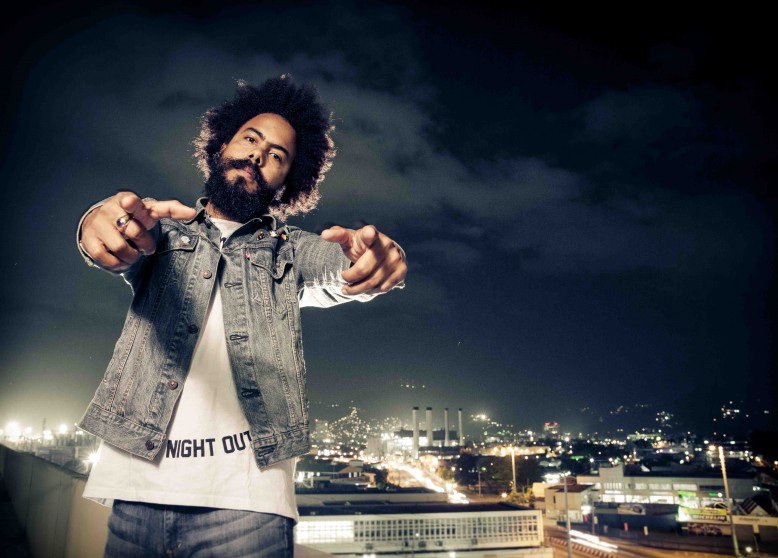 When he's not out performing in internationally renowned Electronic group Major Lazer, DJ and Producer Jillionaire (real name Christopher Leacock) spends most of his time at the studio working on projects that have seen him collaborating with some of the biggest names in the business.
Having been born and raised in Trinidad & Tobago, Jillionaire's musical influences heavily stemmed from the Caribbean sounds of Soca, Reggae, Calypso, etc. He tells me, " Coming from the Caribbean, I always try to rep reggae & dancehall and soca & calypso as much as possible."
However, he doesn't limit himself in his music taste as he later states " I'm down to work in any genre, I mean Aloe Blacc murdered that country music record so let's do whatever and make a hit."
The great thing about Jillionaire is that as an artist, he is consistently blurring lines between musical genres, however, its one thing to fuse the soulful beats of reggae and fast tempo of electronic dance music (EDM) but another thing entirely to do it well.
Alongside his friends (and also DJ/Producer's) Diplo and Walshy Fire they make Major Lazer, an EDM fusion group merging many genres such as Reggae, Hip Hop, Soca and Dancehall.
Through Major Lazer, Jillionaire has had the chance to work with huge names such as Snoop Dogg (Lion), Pharrell Williams, Flux Pavillion, Bruno Mars and Sean Paul but as he tells me, its working with the new, up and coming artists that he gets particularly excited about, stating, "It is always exciting to work with new producers, new musicians, new lyricists, new talent. The young kids are particularly inspiring, they show you that you don't know shit and you aren't working hard enough." This couldn't be truer of a certain Rita Ora, whose debut album ORA was partly produced by Major Lazer.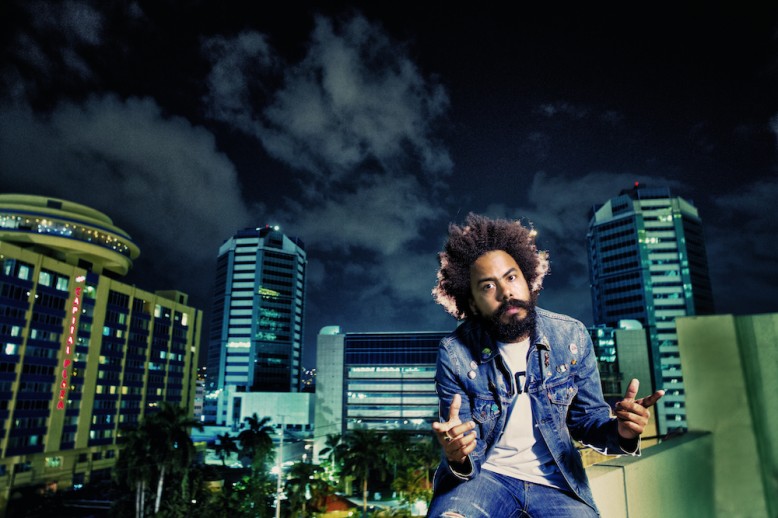 Most recently, Jillionaire has teamed up with Swedish producer Salvatore Ganacci on the track "Fresh" a certified summer festival anthem and prime example of his ability to cross a variety of genres so effortlessly, all inspired by "Brand new sneakers" as the man himself tells me.
For Jillionaire, it all seems like a simple process, "Sal sent me the track and we started playing it in our (Major Lazer) live sets. It went off every night. We made a few tweaks to the arrangement and the mix and after a few months figured it should see an official release. We put a video together and I guess kids are into it."
"Fresh" has already seen a great deal of DJ support from NERVO, Chuckie and Steve Aoki. At the same time it has been on the playlist of BBC's Radio 1 Xtra and Australia's Triple-J.
When pressed about any upcoming projects or collaborations, the ever secretive Jillionaire only reveals "we're finishing a record with jovi rockwell and a remix for one of them big name EDM dudes who I'm not sure I can mention just yet." So watch this space!
Altogether it has been a long and lucrative career for Jillionaire, he disagrees though, "Long yeah, lucrative that's debatable" he declares. However, as we look back on the music industry itself and how it has changed the way people make music he simply states "The music industry as all other culture industries is constantly evolving, the advent of new technology makes it easier for us to innovate and collaborate on a global platform." And with that, my time with Jillionaire was up.
With a European tour running throughout June and more upcoming collaborations in the works, Jillionaire is one to look out for.
Ten Questions We Ask Everyone
1. What did you want to be when you were younger?
Older
2. If you could offer advice to your twelve-year-old self, what would it be?
Don't stress about them Jordan's, I got you in a few years.
3. You have 24 hours with no travel restrictions, how would you spend it?
Taking a nap on my couch. I travel every day.
4. What is the most exciting thing that has happened to you this year?
Every day I wake up and get to do something awesome and be in a new city with new friends and new kids that just wanna party and have a good time. But probably a cross between sailing a boat in the Sydney Harbour and shark diving off Cape Town.
5. The film/TV show you can watch over and over yet never tire of?
Peter Sellers' The Party
6. The song that always makes you emotional?
Culture Club – Clock Of The Heart
7. If you could spend an entire day with anyone uninterrupted, who would it be?
My mom
8. It is Friday night at midnight, where are you most likely to be?
In jail
9. What is your biggest vice?
Triple Town
10. How would you like to be remembered?
I ain't going nowhere so don't worry about it
Follow Jillionaire on Twitter: @jillionaire