In April of this year, Esquire Weekly crowned our very own Ricki Hall as having 'the most influential hair in Britain'. Ricki's signature swept back style is the envy of thousands; barbershops all over the country have been inundated with requests for the 'Ricki Hall' in recent months. Often imitated but never duplicated, it is undeniable that there is only one Ricki Hall.
The man behind Ricki's sought after hairstyle is none other than famed hairdresser Kevin Luchmun. Kevin has garnered a reputation in the fashion industry and beyond, as one of the most innovative hairdressers around.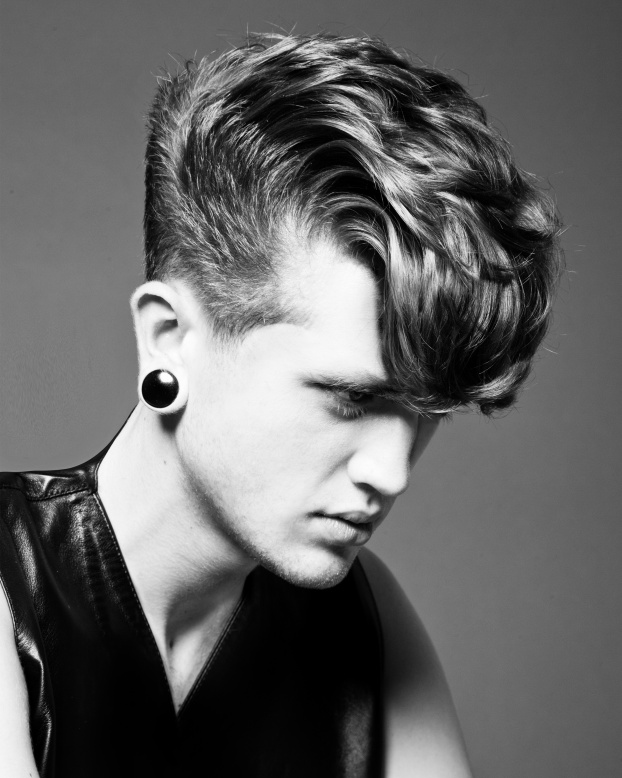 Kevin's stellar reputation as the man behind some of the most emulated hairstyles in the fashion industry proceeds him. I was flummoxed to discover that for a man that is so gifted with a pair of scissors, he is completely self-taught.
He told me: "I was studying travel and tourism at college and didn't know what I wanted to do with my career. One day, one of the guys on the course wanted his hair cut. I had a pair of clippers, so we went back to mine at lunchtime and I cut his hair. Soon I was cutting my other mates' hair and that is where the journey began, in my kitchen!"
Kevin's talent wasn't confined to his kitchen for long, soon enough he began working at a local barbershop in his hometown of Maidstone, Kent. It was inevitable that his talent would outgrow his hometown and he was offered the opportunity to work in famed hair academy MKHSA in London. Kevin was eager to work alongside the academy's owner MK, who was a great inspiration to him.
Kevin is a man that knows his field; when he talks about hair, people listen. He revealed that he highly recommends Label M products. He said: "There's over 70 products within the range, all designed to do something different. Within the range you can create any texture or style needed for the hair."
On the subject of hair care, Kevin emphasised the importance of using the correct products for your hair type when recreating a style. He advised: "Always speak to your hairdresser regarding how often to come back in order to maintain the style."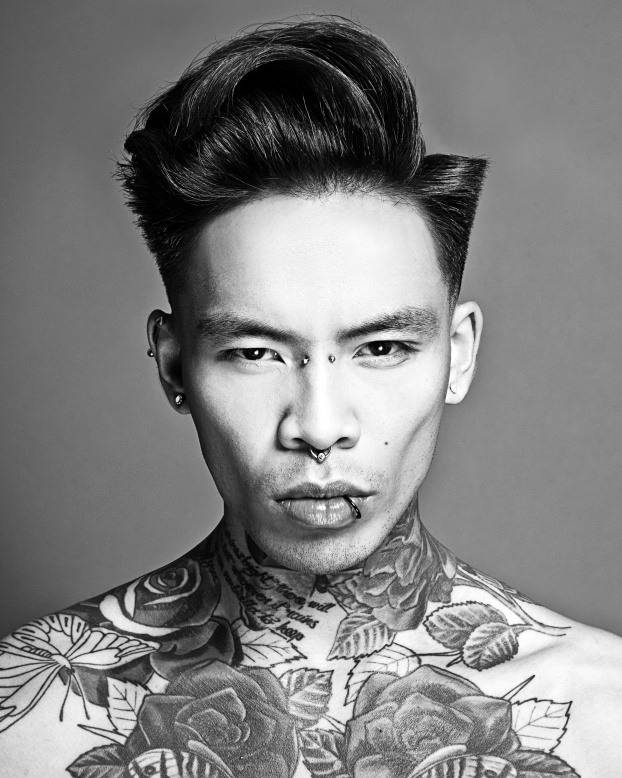 Over the years, some of the entertainment, sport and modelling industries elite have had the privilege of sitting in Kevin's chair. He has styled the hair of; Arsenal footballer Aaron Ramsey, Made in Chelsea's Ollie Proudlock and supermodel Dudley O'Shaughnessy to name a few.
Although Kevin revealed that he has loves all of the people he has styled, he admitted that he has a soft spot for our boy Ricki Hall.
He said: "The best person I have styled is Ricki. He first saw my work on social media and contacted me for a haircut. Since then, I have been regularly cutting his hair and he has gone from being a client to a friend."
As an avant-garde hairstylist, Kevin's work has set trends all around the world. He predicts that men's haircuts are going to get progressively shorter in the next year or so. He said: "I feel like guys are going to start cropping their hair short and working with short fringes, then after that its going to get progressively longer again!  I think it's got to get very short before people start growing their hair longer."
He laughed and added: "I would love to see curtains make a re-appearance! I am joking. I love cutting and styling all hairstyles, I am pretty easy going."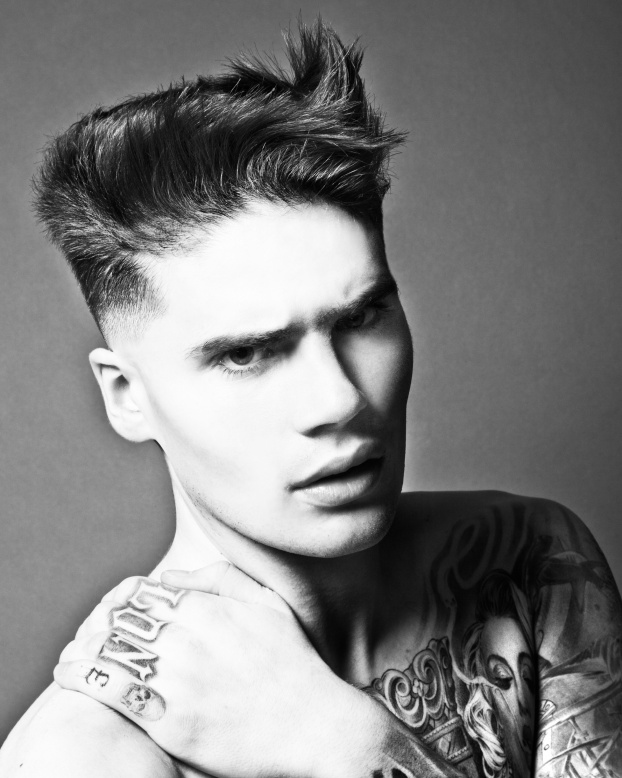 Recently, Kevin's incredible work was recognised by the British Hair Association and he won the prestigious title of 'British Men's Hairdresser 2013/14'. Speaking of the award, he said graciously: "I honestly didn't expect it at all. Last year was a hard year. I worked a lot and really kept myself busy, especially as I was new to London. I didn't know that many people but luckily I started test shooting and became really good friends with photographer Danny Baldwin, who shoots a lot of my work. He shot my winning collection for the BHA."
Kevin kept himself occupied with work and regularly shared his latest styles on his social media accounts. Over time, people began taking notice and soon enough models were queuing up to shoot for Kevin, in exchange for him working his magic on their hair.
Kevin revealed: "People who enter the BHA, spend around £4000-£10000 if not more to produce a collection, so the standard of the competition is very high. I thought to myself, I know a few models, makeup artists and stylists. Danny Baldwin shot it and I was so happy with the pictures that I submitted them."
The day that the 6 finalists were announced came around and Kevin was astounded to see his name among them. He said proudly: "I was so happy, I couldn't believe it!"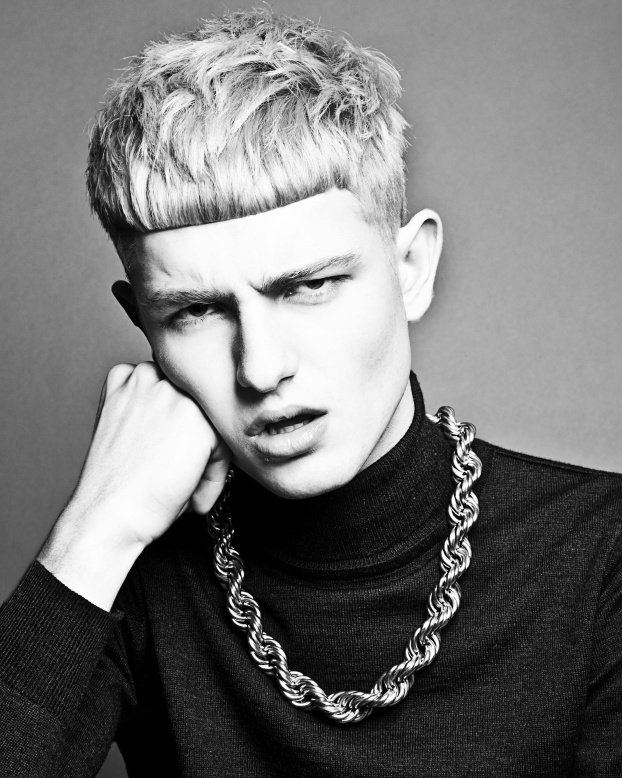 However, the competition was far from over, Kevin had to then submit another four photographs of his work. Before he knew it, it was the day of the final and Kevin was on his way to Grosvenor House, where the ceremony would take place.
Later that evening, the finalists for the men's category were announced and the winner was due to be crowned in mere moments. Kevin recalled: "I remember closing my eyes and putting my head down, then they called out my name. I was like, 'what the fuck?!'. I couldn't believe it, everyone on my table was going mad and said 'you have got to go up on stage and collect your trophy'. I went up and was completely speechless. Then I said 'thank you, #SFTB started from the bottom now we here!"
He added: "I was happy to achieve all this through hard work and dedication. Especially considering the fact that I had no budget and all in all only spent around £100 for the shoot. Afterwards, I thought 'Wow, I can't believe I have achieved this, what is next?!"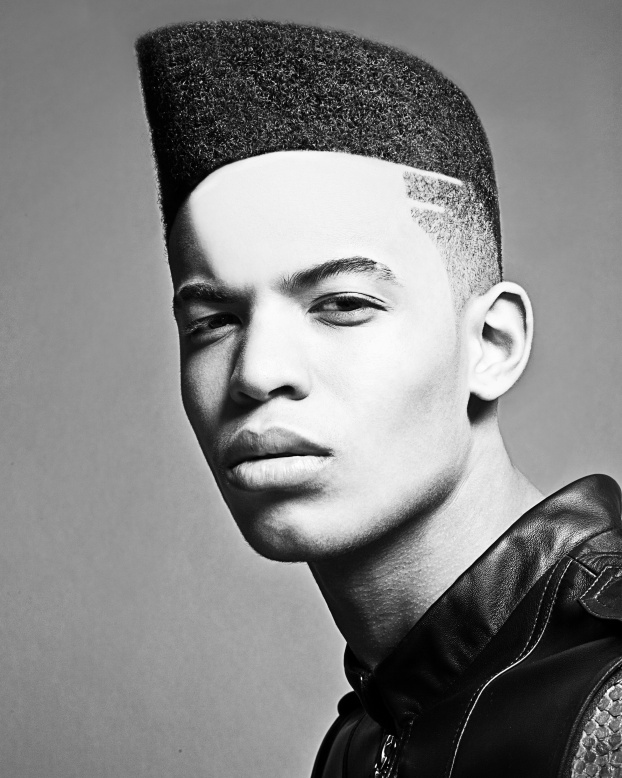 As Kevin is such a revolutionary hairstylist, I was keen to discover what advice he had to offer aspiring hairdressers. He advised: "Work hard and never give up. Have a vision or goal that you want to achieve."
He added: "Anything is possible! The industry is massive and there is so much competition but don't worry about what others are doing. Concentrate on your own goals and pursue them, as Biggie Smalls once said, 'Sky's the limit'".
Ten Questions We Ask Everyone
1. What did you want to be when you were younger? 
I wanted to be a stuntman or in the SWAT force or FBI.
2. If you could offer advice to your twelve-year-old self, what would it be? 
Stop being angry and stubborn!
3. You have 24 hours with no travel restrictions, how would you spend it? 
Right now it would have to be Mauritius because it's the most chilled out place ever! It would be great to see my family there too.
4. What is the most exciting thing that has happened to you this year? 
Ricki Hall featuring on the front cover of Esquire Weekly after being crowned as having 'The Most Influential Hair in Britain'.
5. The film you can watch over and over yet never tire of? 
Barbershop and Barbershop 2.
6. The song that always makes you emotional?
Jagged Edge – Good Luck Charm
7. If you could spend an entire day with anyone uninterrupted, who would it be? 
My loved ones.
8. It is Friday night at midnight, where are you most likely to be? 
If I'm a good boy, I'll be in bed because I always work in the salon on Saturday's. If I'm being bad, who knows…
9. What is your biggest vice? 
Sweets! I've got the biggest sweet tooth ever.
10. How would you like to be remembered? 
As someone who motivated and inspired people.
Follow Kevin Luchmun on Instagram: @KevinLuchmun
Follow Kevin Luchmun on Twitter: @KevinLuchmun