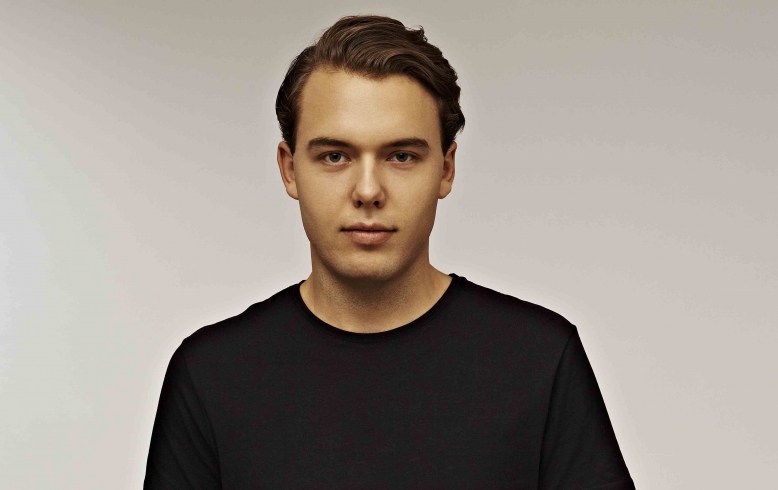 When you hear the name Otto Knows, I can instantly make a guess as to what tune would flood your head. The insanely addictive 'A Million Voices', which was 2012's summer hit and is completely synonymous with the man himself. However, I sat down to learn about the real Otto, the man behind the music.
As a boy, Otto Knows (real name Otto Jetman) always had a passion for music. He grew up in the city of Stockholm, a breeding ground for immensely talented dj's such as Alesso, Avicii and Eric Prydz to name a few. It was here, in this city, where it all began. He told me: "Music has always been a big part of my life. When I was young I was in the Stockholm boys choir".
Not content to stay in the choir, a teenage Otto Knows discovered the guitar. However, "it was when I ran into house music that I fell in love with music on another level" he vividly recalls.
Otto's passion for house music spurred him on further and further, causing him to spend most of his youth sneaking into Stockholm nightclubs just to feel the aura of the venue.
It wasn't until a chance meeting with none other than Sebastian Ingrosso that Otto got his big break. He was lucky enough to travel with Sebastian and learn first-hand what it's like from the master himself. Speaking about learning from  "It was really educating. When I later started touring on my own I already knew what it was all about."
But, it wasn't a case of being thrown in at the deep end and trying to swim, it was more of a growth and maturity on his part, "everything has come really organically, I didn't get signed over night."
In 2010, Otto Knows' first ever single was released as he collaborated with Avicii on the tune "iTrack". The power of hindsight is a wonderfully frustrating thing, being able to look back and categorically say whether you would or wouldn't have done something if you had been given a second chance. For Otto, it's something he doesn't worry about. Would he change iTrack if he had the chance? "No. It was something we did together and we really liked it back then. It would probably not sound the same if we did it today though."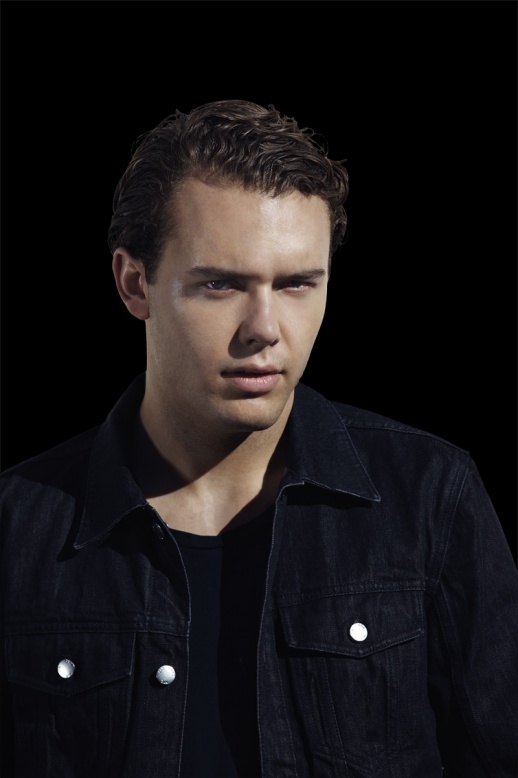 'A Million Voices' is still arguably Otto's most famous track. It became a huge success overnight, topping the Shazam chart and was added to the prestigious A playlist at BBC Radio 1, but Otto was blissfully unaware of the phenomenon he was creating at the time of recording. He said: "You never know how big a song will get.  I just had fun in the studio making it and its  a bonus it turned out to be a hit."
He revealed: "I was really inspired from Alesso and Seb Ingrosso making Calling in the room next to mine. I think you can hear there's the same kind of happy feeling in both songs."
Last year saw him accomplish an accolade that he had only ever thought about in his wildest dreams, playing on the main stage of Tomorrowland Festival, one of the most hallowed house music festivals around. He said: "Tomorrowland was really special. It's one of the most hyped festivals in the electronic music scene so it was obviously a milestone for me to play there. I played music I like and people seemed to enjoy it."
In fact, It was at Tomorrowland where I first heard Otto's remix of Don Diablo & Matt Nash's 'Starlight'. When I asked him about why he chose that song in particular, he explained: "Axwell asked me in person and I said yes straight away. Axwell's lable Axtone has always been one of my favourite labels and I really felt I could do something cool with the song."
He added: "When I do a remix I really wanna do something that's not to similar to the original. To sort of give the song a new life and I felt I was possible to give that song that."
During the same year, Otto found himself as a part-producer of Britney Spears' "Work Bitch", again, something he never went looking to do. He revealed: "It was a fun but different situation. Will.I.am who made her album, really liked the instrumental I had done and wanted to write on it and give it to Britney. I had no plan to release it anywhere else so I said yes."
You know you've got to be doing something right if Will.I.Am wants to use your work for Britney Spears!
Otto's latest single, 'Parachute', was released recently to the delight of his fans. As far as Otto is concerned, the desire to give his fans what they deserve but at the same time something which he feels is of the best standard possible is of great importance.
He said: "They've been waiting for too long but I didn't want give them something that I wasn't 100 % happy with so it took a while. But they won't have to wait that long for songs in the future."
Clearly he's a true artist, genuinely valuing the quality of his work and the respect of his fans.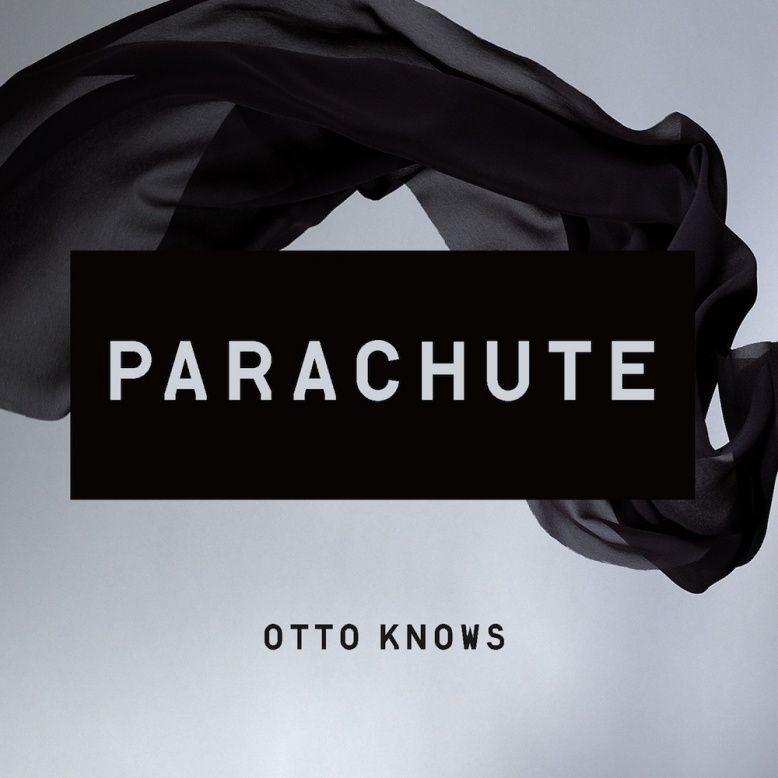 Outside of the studio, Otto Knows keeps himself busy by touring various festivals around the world. As much as I tried to get it out of him, he wouldn't name a country which he enjoys playing in the most. He told me: "I would never name a country that's better than other. Every country has got its own charm. I feel really privileged to be able to tour all over the world. When you're 'tired' of one part of the world, the tour continues in another part."
Obviously, touring so much has to have its ups and downs, and as he is only human of course there are days when he misses his friends, family and the studio! However, Otto clarifies that the good most definitely outweighs the bad, he said: "To see so many happy people around the world and when I get tweets and messages telling me that they've had one of the best nights in their life. That's really inspiring."
As future collaborations go, as much as he would love to work with lots of other artists, right now Otto is mainly focused on his own work. He admitted: "I have so many unfinished projects I need to get done before I start something new."
He added: "But, there are so many beautiful voices and talented people I wanna work with in the future."
As the interview drew to a close, I asked Otto about his plans for the future, to which he simply stated that he has no plans for an album but a lot of new music will be seeing daylight soon.
It would appear then, that Sweden has yet again become the country that keeps on giving in terms of house music. I don't know what it'll come up with next but what I do know is that Otto Knows is definitely flying the flag of blue and yellow.
Ten Questions We Ask Everyone
1. What did you want to be when you were younger? 
Fireman
2. If you could offer advice to your twelve-year-old self, what would it be?
Buy Logic already
3. You have 24 hours with no travel restrictions, how would you spend it?
Ibiza
4. What is the most exciting thing that has happened to you this year?
The release of Parachute.
5. The film you can watch over and over yet never tire of?
Forrest Gump
6. The song that always makes you emotional?
Black Eyed Peas – Meet Me Halfway
7. If you could spend an entire day with anyone uninterrupted, who would it be?
Chris Martin, preferably in a studio.
8. It is Friday night at midnight, where are you most likely to be?
In my hotel room getting ready for a show.
9. What is your biggest vice?
Patience
10. How would you like to be remembered?
As someone who made people happy.
Otto Knows will be playing throughout the Ibiza season at Axwell & Sebastian Ingrosso's 'Departures' at Ushuaia. You can catch him on 16th July and 30th July.
Tickets are available here: http://www.ushuaiaibiza.com/departures
Follow Otto Knows on Twitter: @OttoKnows