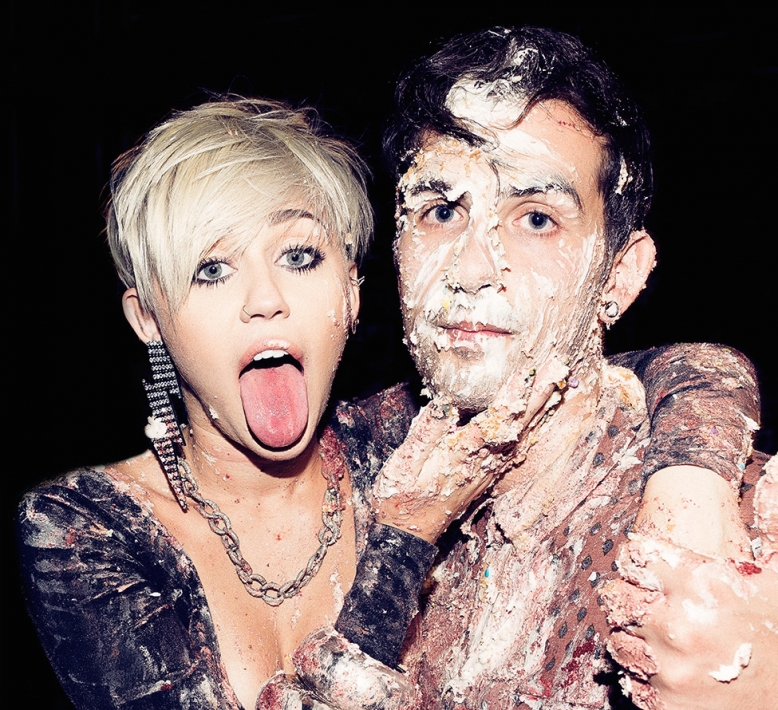 It's safe to say that there's no one quite like Borgore. Utterly unique in sound and mind, his crazy and hypnotising  songs are only matched by his extraordinary personality and stage presence.
Here at the Arcadia Online, we are familiar faces at Borgore's London shows. In fact we reviewed his show at the Electric Ballroom in Camden earlier this year and things got absolutely wild to say the least. However, as I found out, wild is exactly how Borgore likes it.
Borgore's story began in the city of Tel Aviv, Israel. He explains, " living in Tel Aviv helped shape me into a liberal and cultural person. That is the exact description of Tel Aviv as a city."
He tells me, "I was in music school since I was 3 or 4-years-old, so my passion for music never really sparked, it was always just there". Having originally started out as a classical pianist nonetheless, he later discovered heavy metal and death core music, as well as trance and hip-hop. To say this man is musically cultured is an understatement.
However, when dubstep came along, everything fell into place. Borgore tells me, "when I heard dubstep for the first time, I realized I could just mash everything together." And mash he did.
Not content to conform to everyone else's idea of what dubstep should and shouldn't sound like, Borgore drew from his experiences and musical influences to go one step further and create his very own genre, Gorestep. The equation for which is simple, "Gorestep = Dubstep + Borgore."
He explains, "As far as implementing metal into dubstep, it was pretty easy because it is almost the same bpm and has the same energy." The process was methodical and which allowed Borgore and others to create even more powerful songs. That is undeniably something to be extremely proud of.
Borgore is also the founder of his very own record label, Buygore Records. He confesses that there is obviously a very clear motive with this. He says, " I wanted to have my own label because it took a whole year of me touring heavily for people to realise the financial potential in releasing my songs. I don't want anyone to chain me artistically."
Aside from his personal reasons, the desire to be his own boss and have the control of a label also gives him the chance to invest in the next generation of artists. It is fundamental to him that he is able to give them a chance to survive in such a cut throat industry, he says, "I'm also very happy to help other artists I like by giving them a platform to release their music, and not have the problems I had at the beginning of my career."
Borgore treats new artists with as much respect as he would legends. He reveals, "It's super exciting to find new artists because new music means new inspiration and someone new that I can learn from."
Since his rise to fame, Borgore has managed to work with some of the most influential artists in music, the experience of which has never phased him. He says, " I was touring with Steve Aoki and Waka Flocka and I had so much fun working with them and just hanging out."
He adds, "Honestly, in the music industry, most artists are super chill and just love their jobs. It is really hard to fall on a bad apple."
One of the biggest and most notable names on the list is the equally wild Miley Cyrus. Borgore has even been jokingly credited by his good friend DJ Carnage, for the change in her attitude and music style. He says fondly, "Miley is a smart chick, I'm pretty sure the whole new Miley thing was already planned before we worked together but I guess I was on the path of change."
The dynamic duo teamed up together on "Decisions", an incredible song which has the capacity to blow your speaker with ease. It has already racked up over 13m plays on YouTube, if you haven't heard it yet I thoroughly recommend you do.
The Decision (see what I did there) to bring Miley on board was an easy one for Borgore, he says, " She's a hot chick and a super talented singer, what reason in the world would I have not to work with her? Her Disney background didn't bother me even a little, I still don't know what the story is in Hannah Montana."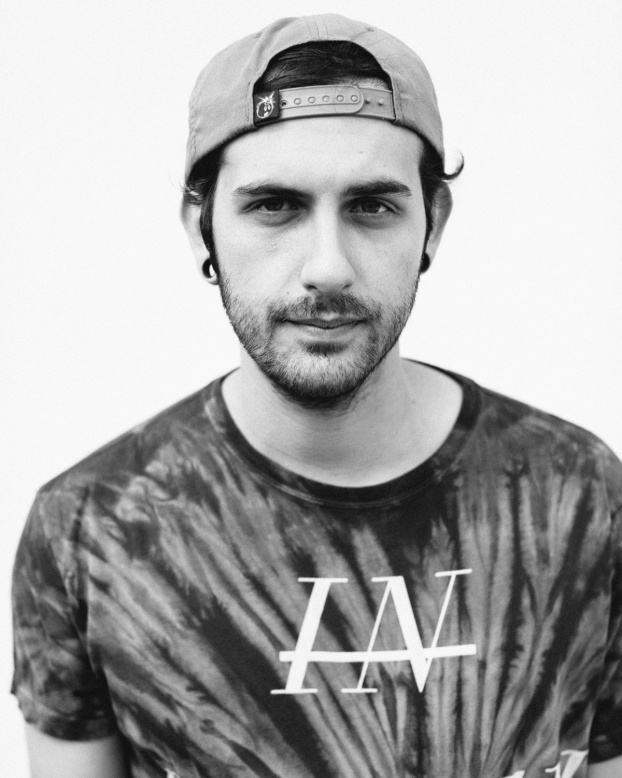 For a boy all the way from Tel Aviv, Borgore has managed to pack a hell of a lot into his 5 year long professional career. Collaborating, releasing and touring, he's done it all and done it well.
An indisputable highlight was playing MainStage at Electric Daisy Carnival Vegas. Now you or I will most likely never know what it feels like to play such an event, but in the words of Borgore, it feels exactly like your first sexual experience. He says, "your supposed to enjoy it but your too fucking stressed out."
Answers like that are one of the many reasons why Borgore is so loved by critics and fans alike. He isn't afraid to tell you exactly what he thinks, a rarity in this industry.
Having just released his pheonmenal debut album #NEWGOREORDER , he tells me, "making an album gives you freedom to f*ck around and do some stuff for yourself rather than for the charts."
So what does the future hold for Borgore? Well, this summer alone is going to be pretty wild. He kicks off his European tour from the 11th of July until the end of August, traveling all over the continent to places such as Tomorrowland, Sziget and the UK's very own Reading and Leeds festival.
If you haven't been able to tell by now, Borgore is one of the most exciting artists around today. His music, his shows and his persona are packed to the brim with craziness, fun and with Borgore you know you are going to have a wild time. When all is said and done, you can't help but admire him.
Ladies and Gentlemen, I give you, Borgore.
Ten Questions We Ask Everyone
1. What did you want to be when you were younger?
I wanted to be a fighter jet pilot, but then I discovered that I'm scared of heights, roller coasters and dying in general.
2. If you could offer advice to your twelve-year-old self, what would it be?
You have no future in skateboarding, BMX or all that sh*t your wasting you time on. Stop wearing baggy jeans, that sh*t dies like a year before Limp Bizkit's career.
3. You have 24 hours with no travel restrictions, how would you spend it?
Counter-Strike, producing, sex, repeat.
4. What is the most exciting thing that has happened to you this year?
My sister finally becoming serious with her music career is the best thing that has happened to me. I can't wait for her to blow up so I can just sit at home and write super fucked up music on 7/8 that no one's gonna listen to.
5. The film you can watch over and over yet never tire of?
Taken.
6. The song that always makes you emotional?
Crystal Castles – Untrust Us.
7. If you could spend an entire day with anyone uninterrupted, who would it be?
Painting with George Bush.
8. It is Friday night at midnight, where are you most likely to be?
Working.
9. What is your biggest vice?
Booty.
10. How would you like to be remembered?
Legend.
Follow Borgore on Twitter: @Borgore
Buy #NEWGOREORDER here.