It was a Saturday night back in 2008. The dance floor was heaving with bodies, their faces occasionally illuminated by the strobe lights. The DJ played a track that was instantly recognisable yet different somehow. As the DJ spun Laidback Luke and Steve Angello's reworked version of Robin S' classic 'Show Me Love', the entire dance floor took on a new lease of life. Hundreds of sweaty bodies, moved in what seemed to be one fluid motion. Hundreds of strangers, brought together by one song. We were all lost in the moment, a rarity in the undeniably fast-paced world that we live in.
I revealed to a friend who works in the music industry that I was interviewing Laidback Luke and he almost flew out of his chair with excitement. His eyes lit up and he said: "Wow, that man is a god amongst men. He lives the most crazy life, the man is a super hero." It was only after interviewing Luke that I fully understood my friend's reaction.
When Laidback Luke is not making hits, he leads a number of different lives. The rare moments when he is not featured in DJ magazines top 100 DJ's lists or behind the decks playing to thousands of people in some of the most famous nightclubs in the world, he is in Hong Kong winning multiple gold medals at the World Championships of Kung Fu or at home playing the role of husband and father.
Aside from his many alter egos, I heard that Luke once made his name as an incredibly gifted graffiti artist. When I broached this subject to Luke, he quickly shot it down. Modestly, he said: "No, I never made a name like that. I was only a 16 year-old kid, just starting to get some pieces done on some walls. Until one of our crew got caught and gave the cops all our names, after that I decided to focus on my music instead."
Luke described his high-octane music as 'very familiar, fun and energetic'. He also revealed that cities like Barcelona and Vancouver really embody the essence of his music. He said: "They are a collection of old meets modern. They have water, but mountains top. They mix up styles, like I love to do as well.
Luke admitted to me that the most surreal moment of his illustrious career, was the realisation that the hard work he had put in over the years had paid off on an international level. Nostalgically, he said: "It has been a long hard road, I turned mainstream in the Netherlands in 2001. In 2007, I was playing at a UK festival with Steve Angello, Sebastian Ingrosso and Pete Tong to a huge crowd."
He added: "Only 3 years before I was playing at a UK festival for 2 people, in an arena of 10,000, before the winner of the local DJ contest. It's that kind of progress that makes you appreciate the success."
Luke is renowned for always putting on an extraordinarily high-octane show, yet his stage name is Laidback Luke. I expressed to Luke that I couldn't understand the meaning behind his stage name, was it meant to be ironic? I couldn't fathom how it related to him at all.
He laughed and said, "Yes, it's very contradictory! But in person, I'm actually very laid back. I think I play and make this type of music, because I need a little kick up the ass to get my laidback ass going!"
Throughout his established career, Luke has had the opportunity to work with some of the most talented producers and musicians in the world including David Guetta. However, he expressed a deep sadness at never having been able to work with the late Aaliyah before her devastating death in 2001.
He revealed: "I always wanted to work with Aaliyah. I used to be a huge fan until she passed away. After that I stopped listening to her music, because I just got very sad listening to it.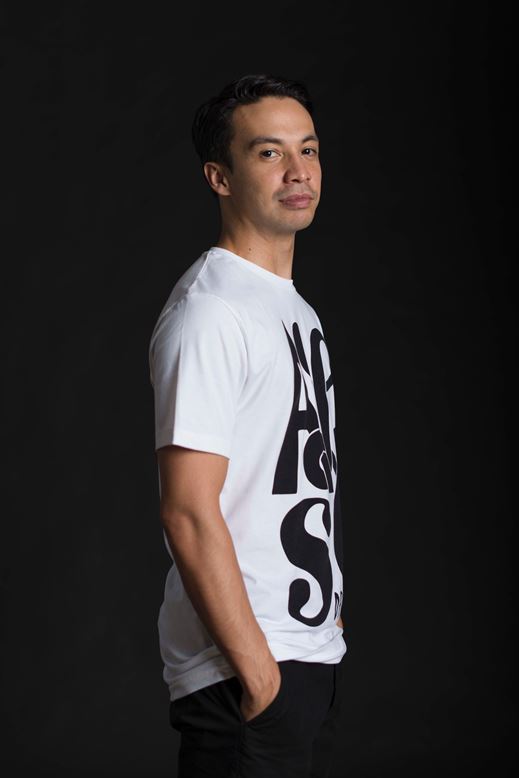 Luke's latest venture is with legendary DJ and producer Martin Solveig. 'Blow' is a provocative and infectious track that features the tongue-in-cheek line 'How do you want me to grow, if you don't let me blow'.
Speaking of 'Blow', Luke said: "Like a lot of music that I make, and that Martin makes and spins, it's a collection of styles and ingredients. It's definitely a perfect hybrid of what we both stand for."
He also revealed that he had recently filmed the video for 'Blow' in Los Angeles. He smiled and said: "Martin is taking the lead in this as his videos are always top quality. To be honest, this is the most money I've ever invested in a video but it will be worth it! The video is going to be hilarious, you'll see! The only thing I can say for now is 'deodorant', keep that in mind."
Luke has often been referred to as one of the most influential DJ's and producers in the world. This is a man whose career has had the type of longevity that most could only dream of. I was eager to discover what Luke's thoughts were on the rise of 'celebrity DJ's', the array of actors and models who are often found behind the decks at fashion parties. I wondered whether Luke thought that this takes opportunities away from talented DJ's and makes light of their hard work.
The conversation took a sombre tone, Luke frankly said: "To be honest, there are a lot of frauds out there. New talent breaking through having all their tracks set to 128BPM. Big DJs, that you know well and have voted for as 'number 1 DJ' playing a ton of mashups and pre-done transitions, which sound awesome but I do that stuff live. Pre-prepared and pre-recorded sets are going on a lot nowadays."
He pondered: "It's a shame considering the real excitement a DJ set can bring. I'm extreme though, I sometimes feel like a rally race car driver. I like taking turns hard, so I never come prepared for my sets and really just feed off the moment. If I didn't do that, I'd probably be very bored by now. I've been DJing professionally for 15 years now."
He added: "This type of action is what keeps me going, money and fame is not the motivation, it is real passion."
Luke has continuously displayed raw unfaltering passion and it is what sets him apart from a lot of his contemporaries. You can hear it in every track he produces and every set he plays. Just like for me, that night on the dance floor in 2008, Luke has been bringing people together through his music for well over a decade, long may it continue.
Ten Questions We Ask Everyone
1. What did you want to be when you were younger?
I wanted to be a cartoonist or a superhero.
2. If you could offer advice to your twelve-year-old self, what would it be?
Everything will turn out fine, don't worry. Just keep on putting in the hard work and you'll get there. Don't pressure yourself though!
3. You have 24 hours, with no travel restrictions, how would you spend it?
At home! I'm never at home and I love being home so much!
4. The most exciting thing that has happened to you this year?
Winning four gold medals in the world championships of Kung Fu in Hong Kong.
5. The film that you can watch over and over yet never tire of?
Groundhog Day? -It's a joke, I don't know! I'm very bad at films as I usually choose to make a track or listen to promo/demos instead.
6. The song that always makes you emotional?
'Air – All I Need' or 'Phoenix – Too Young' as it reminds me of when my first son was born.
7. If you could spend an entire day with anyone uninterrupted who would it be?
My lovely wife Gina Turner.
8. It is Friday night at midnight, where are most likely to be?
Either napping before a show or DJing at a show. Friday's are work days!
9. What is your biggest vice?
I like Maroon 5.
10. How would you like to be remembered?
For being true, and the best I could be.
Follow Laidback Luke on Twitter: @LaidbackLuke
Visit Laidback Luke's official website: www.laidbackluke.com
Blow by Laidback Luke and Martin Solveig is out now, download it here.