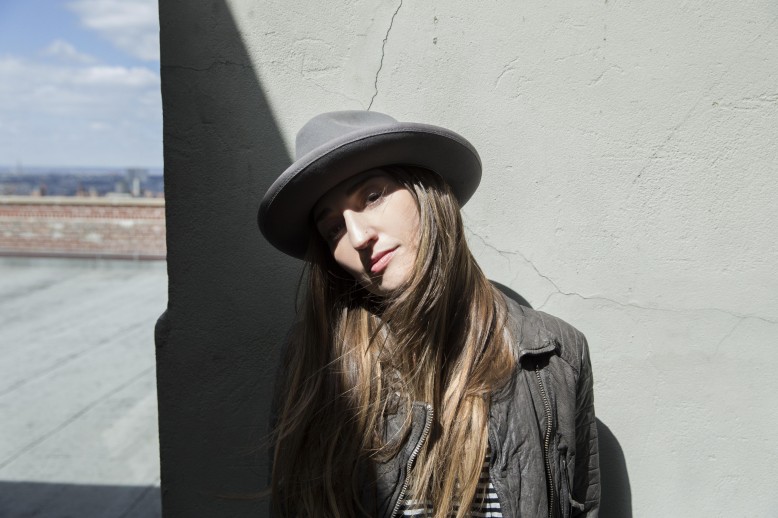 To say that Sara Bareilles has had a lucrative career is an understatement. Her career spans over a decade, she has gained phenomenal success and millions of fans along the way. Following the release of her new album The Blessed Unrest, she returns to build on the enviable foundation of success that she has already created for herself.
Speaking of her successes, she tells me, " I have learned so much from the last 10 years of my life. The greatest lesson I have learned is that being faithful to what feels truly authentic to me is most effective compass for how to navigate this industry."
Bareilles initially touched the hearts of millions with Love Song, which dominated charts all over the world in 2008. However, Sara has been recording music from as early as 2003 when she released The First One.
The music industry is constantly evolving and a lot has changed since her first release. However for Sara, it's not quite black or white, she tells me, "I wouldn't make any sort of qualitative assessment as to better vs worse, I just think it's different."
She elaborates, "It's more immediate. There are wonderful things about how independent artists can now get music out in a much more efficient way, but there is sometimes a sense of over saturation, and a dilution of the quality. Still, some incredibly visionary and creative music is being celebrated and supported."
Being present in such an ever changing industry, Sara is definitely not one to shy away from the fact that both her and her music has changed over the years. She says, "I think my music has changed, as I have. I would hope it is reflective of the maturation and development I have felt as a human being."
She adds, " I am trying to take more risks and be more experimental with my sonic choices and my songwriting, just as I am making that conscious choice to try and make courageous choices as a human being. I'm more collaborative now than I have ever been, and I'm quite proud of how far I think I've come."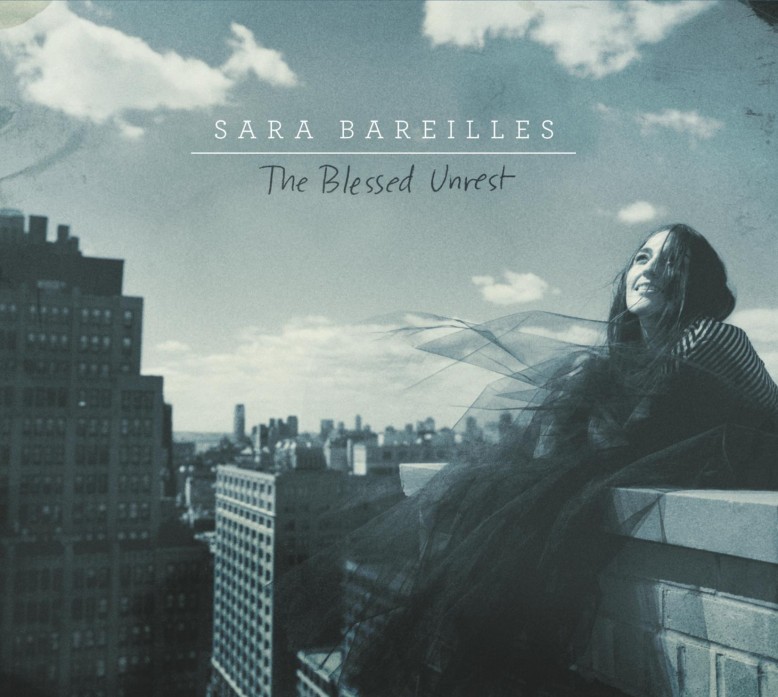 Now, 10 years on, Bareilles now finds herself releasing her fourth studio album, The Blessed Unrest. Speaking of the title of the album, she reveals, "It is a quote from Martha Graham, the visionary choreographer, who spoke about artistry and what drives us forward."
Sara adds, "She said that our dissatisfaction with where we have been is actually divine. It is a blessed unrest. It is our call to keep moving forward and creating more. I love that sentiment."
The album is simply spectacular and may just be Sara's best work to date. It features an array of beautifully sung and emotive tracks, each with an intimacy that leaves you with no doubt that they come straight from Sara's heart.
Sara struggles to pick a favourite, she ponders, "It sort of depends on the night and my mood. Lately I have really been enjoying singing 'Chasing the Sun'. But sometimes I think 'Little Black Dress' is my favourite or 'Brave'. See, I'm doing it again! I can't choose, I guess."
That feeling is definitely reciprocated. With such a beautiful collection of songs, it is tricky to favour one over another. However, if I were forced to make a choice then it would have to be 'Brave'. It's such a powerful yet intimate song, and with one of the catchiest of choruses, it is guaranteed to stick in your head all day. I am clearly not the only one to feel this way, as the song has been played almost 30 million times on YouTube.
As it is a personal favourite, I couldn't not ask what had inspired the track. Sara tells me, " I was inspired by a few different things when writing, one being my songwriting partner for that song, Jack Antonoff. He is an incredible advocate and activist for gay rights and we connected on our passion for speaking up on those issues."
She continues, " Simultaneously, I was inspired by a very good friend who was struggling with coming out as an adult. I wanted to articulate my belief that whoever and whatever you are, you are enough. There is room for you. There is love for you. It is okay to be truly honest."
What I love about Sara is her ability to transfer her own feelings through her creativity, be it through her personal views, a song or the accompanying music video.
When speaking about the video for Brave, a song about self-empowerment, honesty and acceptance, she says, "it was so collaborative and such a test of courage for all of us. We were really out in public spaces acting very silly in front of strangers. I found it exhilarating actually and I'm so proud of that video."
Sara's courageousness and creativity has driven positivity into the hearts millions, a rarity for most. In October 2013, a video was uploaded to Youtube featuring hospital workers and young cancer patients. They danced and sang along to the 'Brave' video. A truly wonderful and heart-wrenching sentiment for which Sara should be incredibly proud.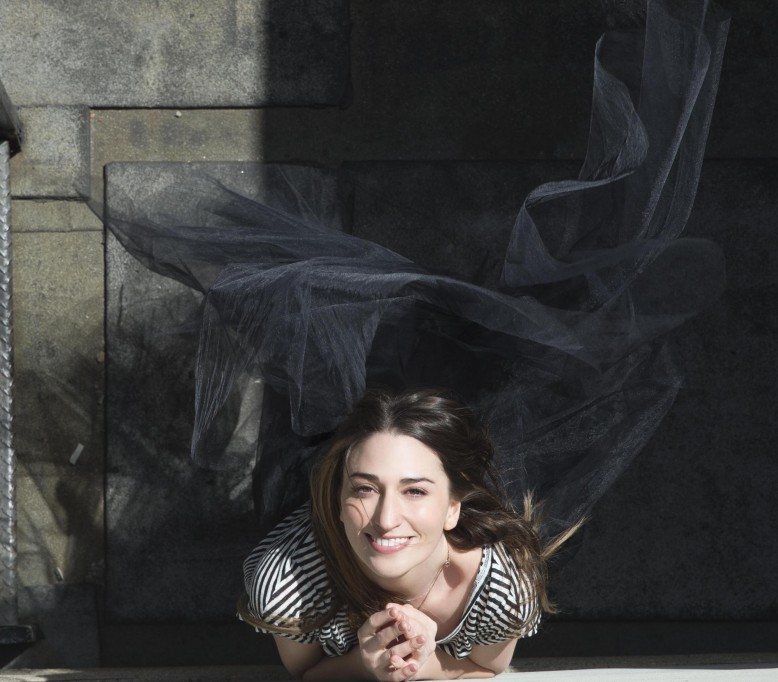 Recently, Sara has collaborated with legendary Family Guy creator Seth McFarlane on his Christmas 2014 album. Speaking of the collaboration, she says, "Seth is a massive talent and I love singing with him. We sang one of  my favourite Christmas songs 'Baby it's Cold Outside', and it's always a pleasure to get to be in the same room as him. He is funny, warm, and so extremely talented. I'm excited to hear the whole record!"
Outside of recording, she is kept busy with touring the world performing her music, something which has its ups and downs. She confesses, "I miss familiarity when I'm gone, and then I crave adventure and newness when I'm home."
Never content with staying idle, Sara confirms that she has been working on a book. Speaking of what her fans can expect from the book, she says, "I promise they can expect something honest and hopefully entertaining to read. I feel really lucky I'm getting to do this, and the fact that it's so challenging means that I'm getting to stretch and try something new."
Choosing a highlight from a career spanning more than a decade is always a hard thing to do, Sara tells me, " I feel very lucky to say that there are many highlights that come to mind for me, two of which have happened earlier this year. I got to sing with two of my heroes, Carole King, and Sir Elton John. Getting nominated for the Grammy for Album of the Year was a huge honour and thrill as well."
It's safe to say that Sara Bareilles has well and truly established herself within the music industry and with The Blessed Unrest still flying off of the shelves, who knows what will happen next. All I know for sure is that I am excited to discover what it is.
Buy The Blessed Unrest here
Follow Sara on Twitter: @SaraBareilles