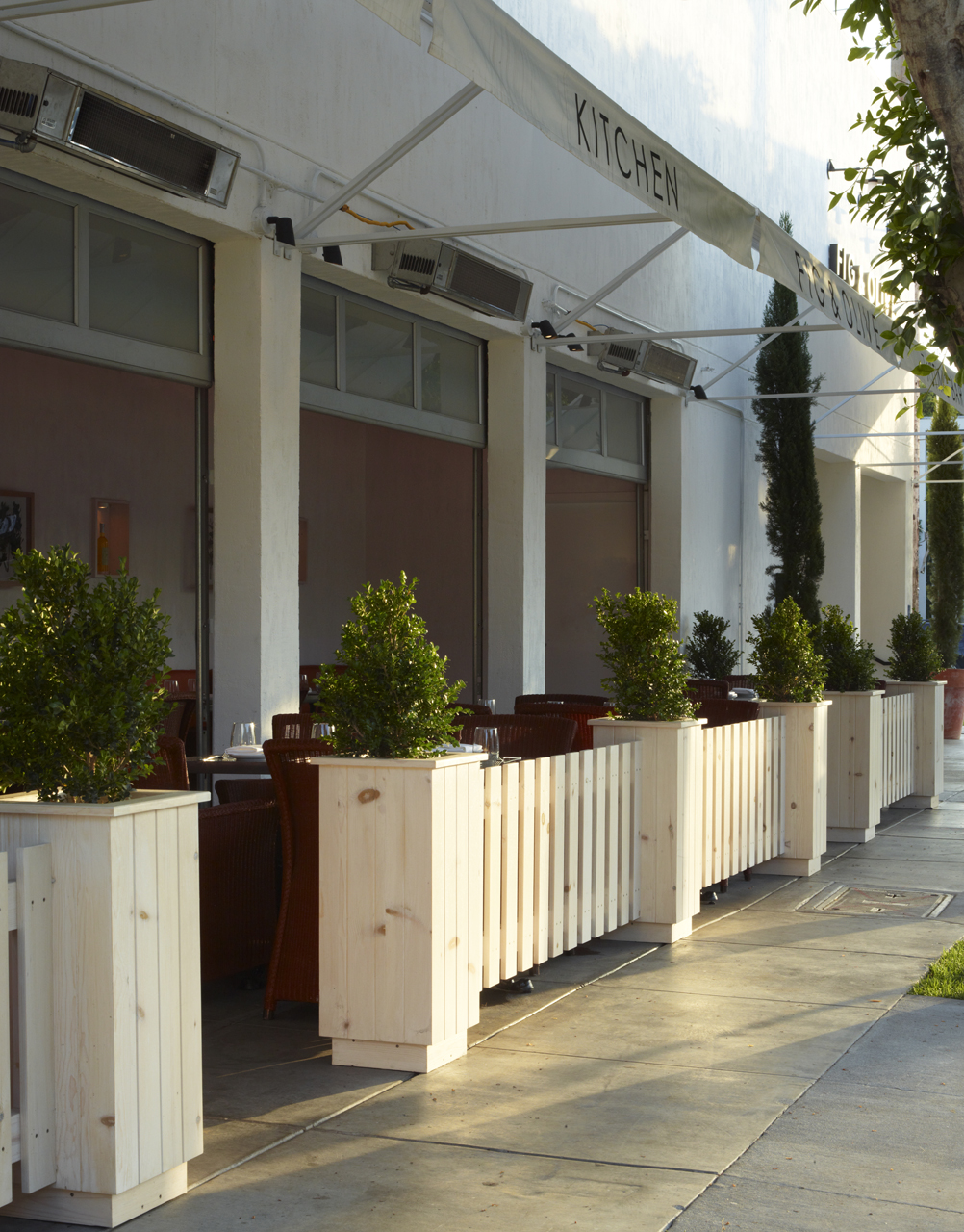 The moment I walked into Fig & Olive, Melrose Place, I was immediately transported back to childhood summers spent lunching in the glamorous seaside cafes on the French Riviera. The smell of freshly baked bread and olive oil filled the air with nostalgia.
Although I was seated inside, the vast dining space had the airiness of a beautiful outdoor terrace. The room was decorated with an eclectic palette of elegant white and Mediterranean green's and terracotta. It was flooded with natural light that shone down on the potted olive trees, that stood proudly among the tables of diners.
It was Thursday lunchtime and every table at Fig & Olive was occupied, not surprising as it has a reputation as the place to see and be seen. Fig & Olive is a regular hotspot for Hollywood power lunches and Hollywood heavyweights such as Ryan Gosling, Jimmy Kimmel and Sofia Vergara have been spotted enjoying lengthy lunches there.
On the day of my visit, the restaurant looked like the Entourage set. To my left sat a table of picture-perfect actors that were reading scripts in hushed tones, whilst tucking into prosecution and mozzarella panini's. To my right were two entertainment lawyers, they discussed a contract over a bottle of Merlot.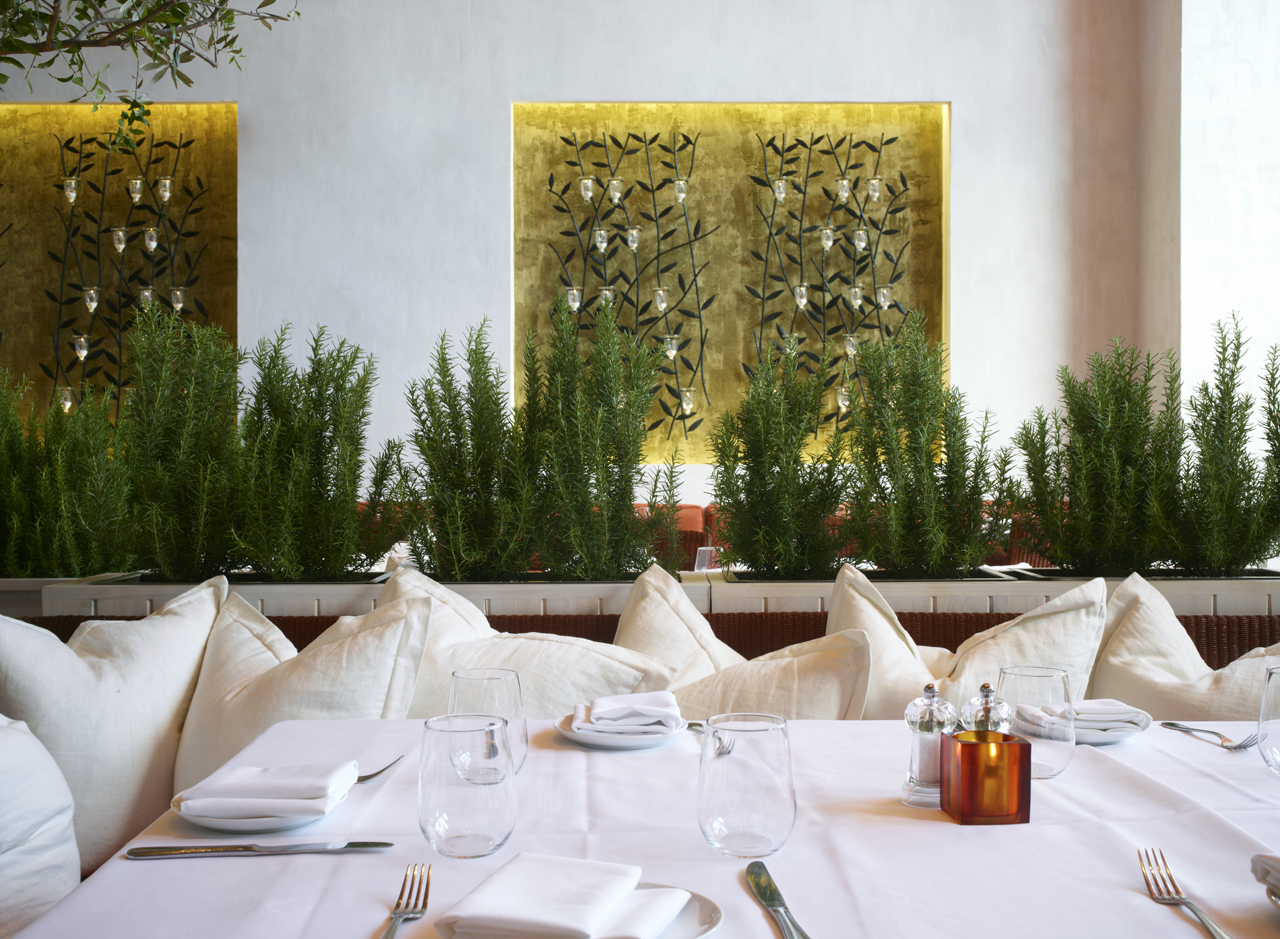 Fig & Olive has a passion for the best olive oils, flavours and cuisine. It may be situated on Melrose Place but its heart and soul is very much from the Riviera and Costal regions of the South of France, Italy and Spain.
There is an extensive collection of extra virgin olive oils lined up on the wall like soldiers. The sunlight struck the bottles, causing their contents to glisten like amber and emeralds.
Fig & Olive's founder Laurent Halasz revealed that his aim was to immerse his guests into the essence of the Mediterranean region in which he grew up in. What better way to do that than through a Mediterranean staple such as olive oil.
He said: "I want to highlight our menus core ingredient of olive oil, which we use in place of butter in our dishes. From a sweet and delicate olive oil from the French Riviera that pairs well with a Seamed Lemon Sole Papillote to an assertive Spanish Picual or a Tuscan olive oil that holds its own with Seared Salmon with Fennel and Green Olives, and a green-fruit Provence olive oil that we serve with a Green Apple Sorbet."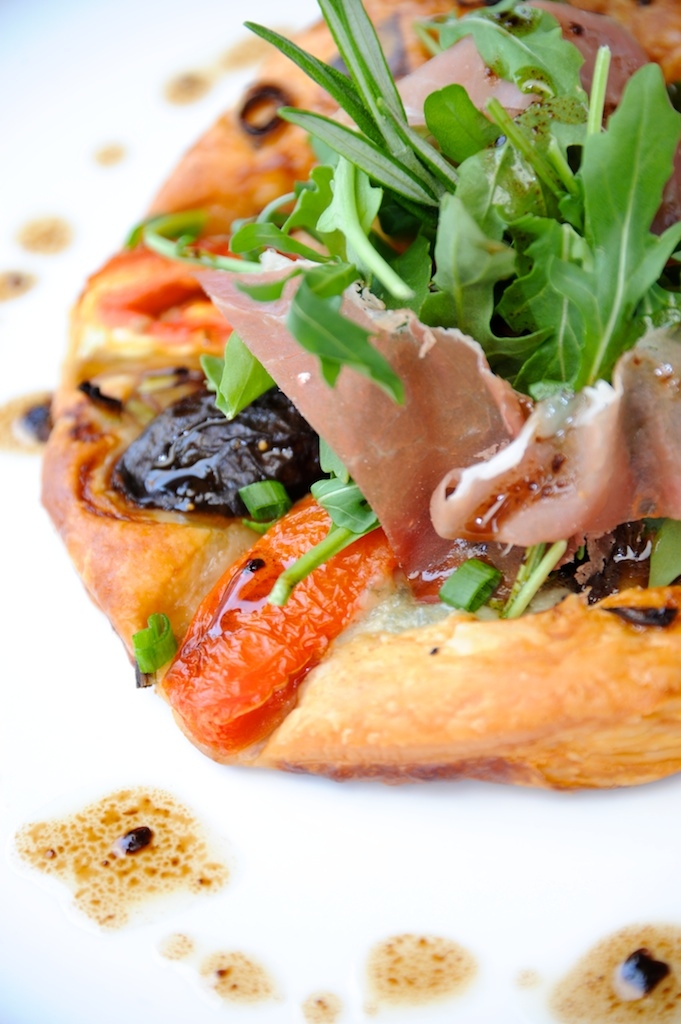 I was seated at a corner table draped with a perfectly white starched tablecloth. I was immediately presented with Fig & Olive's traditional 'olive oil tasting'. There were three small trays, each with a different distinct extra virgin olive oil, one was sweet and nutty, the other light and fruity and the last hypnotically dark and bursting with rich smoky flavour. This was accompanied by freshly baked Rosemary Olive Oil Fougasse bread, which I happily dunked into each glossy jewel-coloured liquid.
I had ordered a Raspberry Mojito and it was a perfectly light accompaniment to the beautiful yet deep and intoxicating olive oils. It was a fruity blend of rum, muddled raspberry, fresh mint and lime juice topped with club soda and packed a mighty punch.
I am always partial to a good cheeseboard for Fig & Olive's was truly in its own league. There were an assortment of five cheeses; Fromage de Chevre, Gorgonzola Dolce, Rabiola, Manchego and Rocchetta. The delicious array of cheeses were accompanied with a dark and sweet warm fig jam, marcona almond and toast.
My main course arrived in a heavy iron skillet style dish, I could see the steam billowing from it like a cloud as the waiter approached. As it was carefully placed in front of me, one of the lawyers leaned in and said with a smile: "That's probably the most handsome chicken I've ever seen, I know what I am choosing."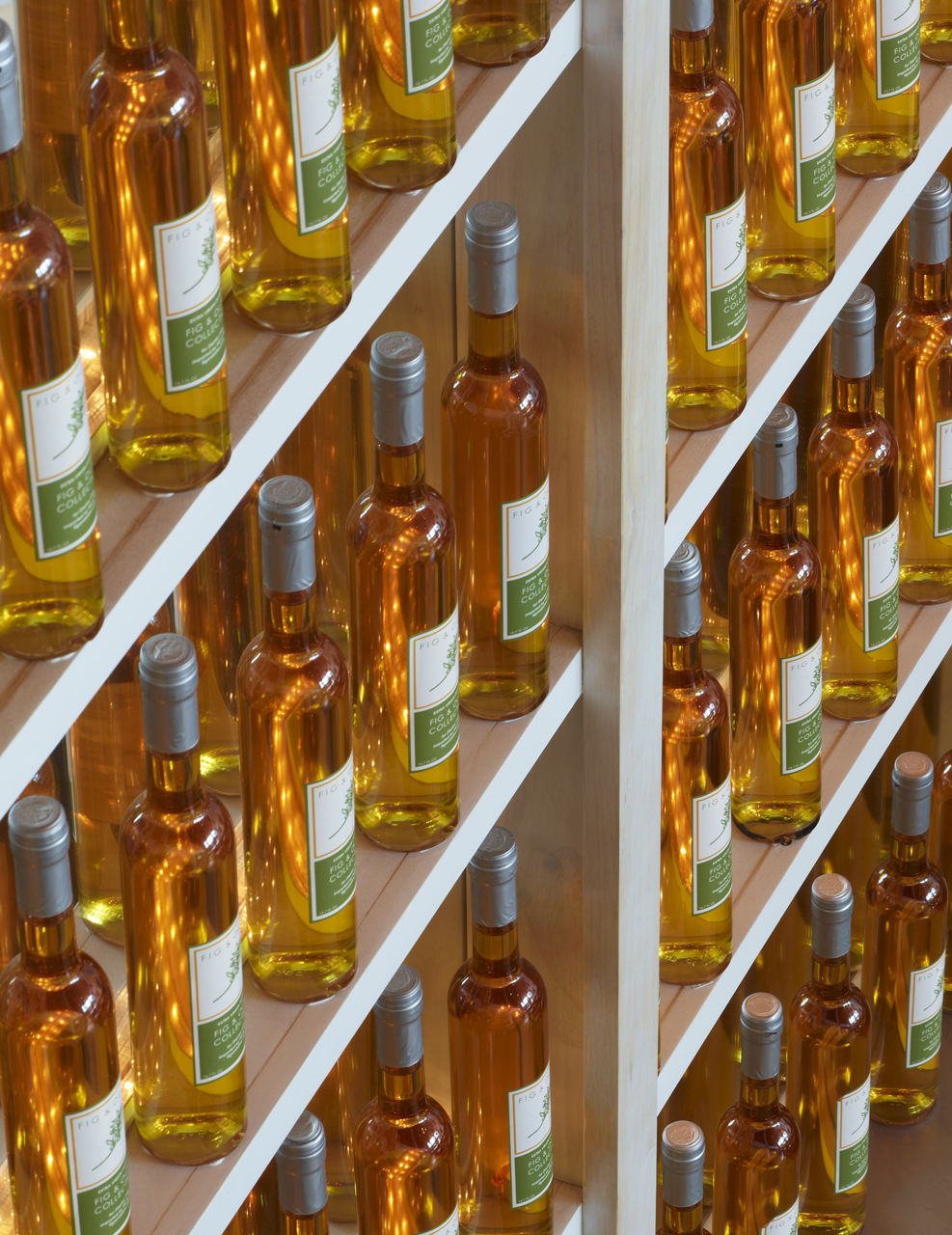 I had ordered the traditional Provence Roasted Chicken. It was a golden brown Mary's Farm Free range chicken with a crisp bronze skin under which was butter soft white meat. It was marinated with an intoxicating blend of Herbs de Provence, garlic and rosemary lemon. It was served with golden roasted potatoes, which were slicked with a basil olive oil emulsion.
The dish was bursting with flavour and I never tasted anything so comforting, a real taste of home.
The finale was a real showstopper. The Chocolate Pot De Crème was a rich and decadent dessert accompanied by crunchy praline financiers and a light vanilla cream.
Julia Child once said: "People who love to eat are always the best people." I couldn't agree more and Fig & Olive's ethos mirrors this.
At the heart of the restaurant is Mediterranean cuisine and culture. The ingredients are of the highest quality, the portions are generous and each dish bursts with flavour. This is a restaurant that makes food for people who truly love to eat. I am already looking forward to my next visit.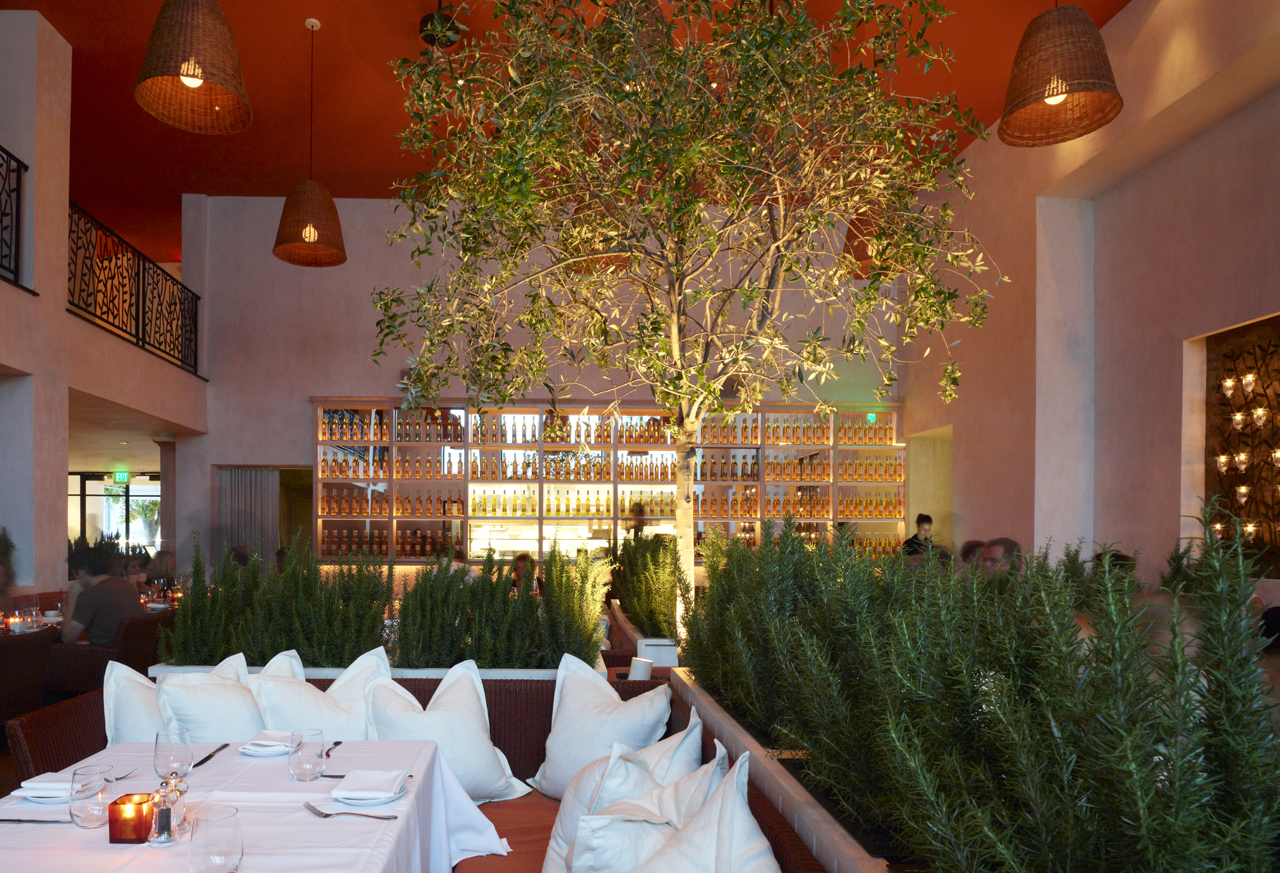 Fig & Olive
8490 Melrose Place, West Hollywood, CA 90069, United States.
+1 310-360-9100