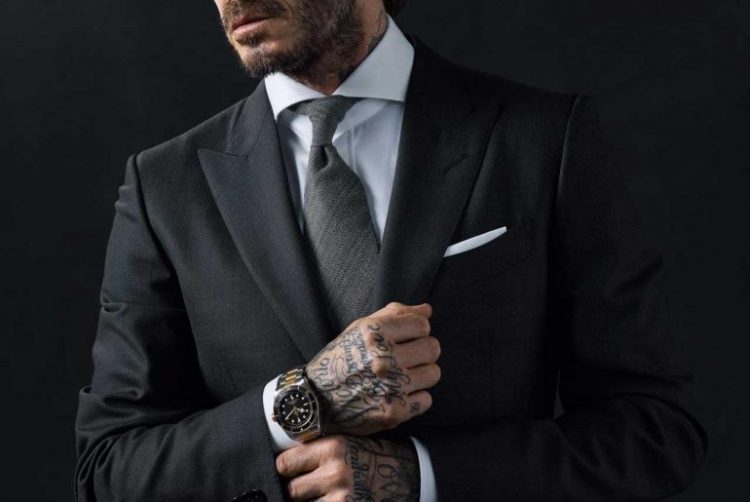 There are plenty of guides on getting the right look to your outfit, which designers compliment you best, and how to get exactly the right attention – but there's not many on how to add that touch you're missing and give your final look that extra wow factor. Read on to find the perfect way to get that extra dose of class.
Rings
Rings can be so simple yet so effective at adding that extra touch to your outfit. They don't end up stealing the limelight from other components and add a little bling to your look without coming across as gaudy. Rings are often hard to go wrong with, so you can spend time familiarizing yourself with different styles and choosing one that really shows off your personality.
Although you don't want anything too big or intense, don't be afraid to experiment with patterns, styles, or even materials. Our top picks are the Versace Rings from SSENSE, which offer top quality clothing from huge designers. Their passion is in luxury labels, including Versace, and the store allows you to find the best quality options. Opting for a ring from Versace's range can be exactly what you need to add some real luxury, and the variety within the range means you can find something that suits your style. We recommend a patterned band to add to your outfit for just the right amount of flare.
Belts
Something that makes belts so brilliant is they can be as simple or as funky as you like – whatever your style, they are easy to fit around. Many designers have really hopped onto belts and their place in fashion, meaning you can opt for a specific designer's logo as your buckle, showing off your luxurious side as well as your love of fashion.
Belts are a great way to tie an outfit together; not only can they add a more striking split along your midriff, but they can complement other aspects of your outfit. If you really want to make your outfit look finished and complete, matching your belt with your shoes, particularly with leather, can join up the separate components and compliment your whole look. Although often, a simple color is your best choice, don't be afraid to switch things up and go for something brighter every once in a while!
Watches
Watches are a great addition to any outfit and offer a little more style than an average band or bracelet. Not only is there a practical benefit there, but they can add a little flash and even compliment the modern or classic tone to your outfit (depending on whether you opt for digital or analog). They can also vary in terms of detail, depending on whether you're going for an outfit that has some depth, or whether you want to keep things clean and simple.
Like shoes, watches can nicely compliment belts and add a little co-ordination to your outfit. Opting for similar leather can piece together your outfit and keep it looking, neat, tidy, and stylish. If you like a splash of color, they're also a great way to add a little dash without taking away any class from your outfit – they're perfect for adding a little spark without overdoing it.
Hats
Hats are one of the most versatile accessories you can have and can be a great way to really express yourself. They are suitable for whatever style you like, so you can choose a hat that best complements the style you're going for. The difficulty is making sure that the hat you choose is worn right and matches the occasion. Click here for a detailed guide on how to wear hats the right way.
For formal wear, something with a brim often goes well if you're wearing a collared shirt for that simple bit of coordination. If you're wearing a suit, your hat should match the main color of the suit, but that doesn't mean that you can't experiment with the color of a band if your hat has one.
As for other occasions, it all depends on what sort of look you like best. If you're into streetwear, a baseball cap can not only keep your outfit smooth and coordinated but can express some color as well as branding for designers. A beanie is also a good shout for those who like a cozier, more indie look, and can be fun to experiment in terms of color as well as how you wear it. Often, keeping it pulled back and sleek can help you have a more laid back appearance.
These extra accessories can boost your outfit to help it feel more complete, and push your chance to really express yourself. Whether that's adding some elements of a certain style or adding a pop of color to your outfit, experimenting can lead to often breath-taking results.