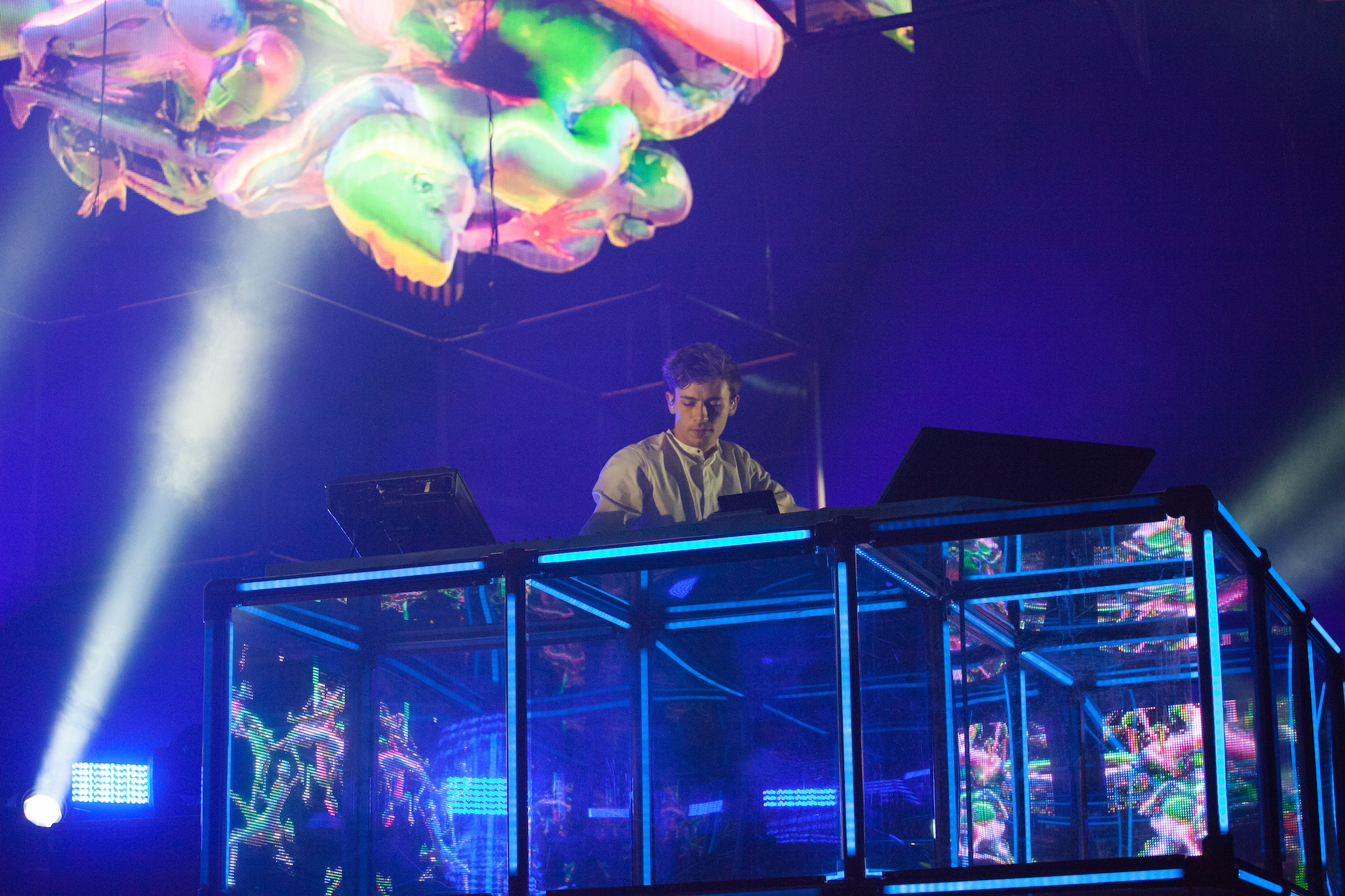 Some say that Flume is "a pop star". Whilst this fact is accurate, the 25-year-old Australian is so much more. Flume is a musical prodigy; a master of production; and a really cool kid.
On 17th November, a sold out Alexandra Palace witnessed an eclectic mix of hits, spanning his four year career, notably including: Tennis Courts, You & Me, Say It and Never Be Like You.
Since the start of his adventure in 2008, and since the release of his debut – self-titled – album in November 2012, Flume has progressed remarkably. Over the years, he has remixed tracks by artists such as Lorde, Sam Smith & Disclosure to incredible acclaim, whilst his original productions have gone multi-platinum in Australia, with his debut peaking at Number One on the ARIA Album's chart. This year, his success has continued even farther. In May, Skin graced the music world, again topping the ARIA Chart and receiving an abundance of highly positive reviews.
Cut back to Alexandra Palace, Flume was ready to provide a night to remember. From the second that 'Helix' began to play, his signature light setup strobed from behind the curtain: Harley Stretan's recognisable outline flashing into prominence now and then. Ending the track, the same curtain dropped dramatically with the bone-shaking bass; and from that point on, Flume had the 10,250-strong crowd in the palm of his hand.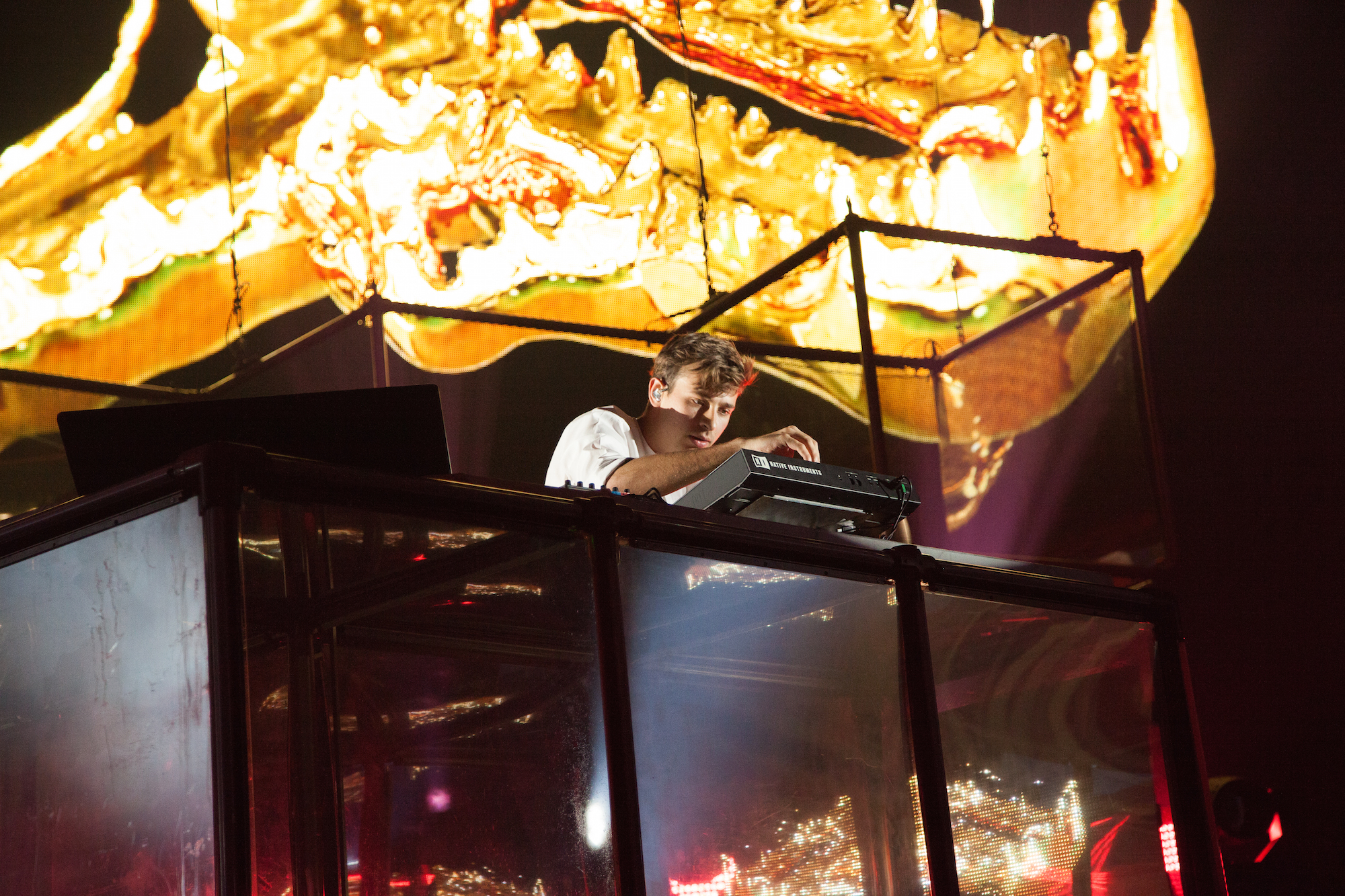 As the first half hour of his set progressed Flume meandered through new and old offerings: 'On Top' got the venue bouncing (and me struggling to resist the urge to bounce along, too); 'Holdin On' had everyone singing at the top of their voices; and 'Smoke & Retribution' really highlighted how far Harley has come.
Earlier in the evening, we heard the incredible opening act HWLS and main support Bonzai (see pictured) gripped the audience so much that the front 20 or so rows would probably have paid money for her to stay on longer!
Flume's latest release, Skin, features an incredible array of high-profile collaborations, and his live show did them complete and utter justice. AlunaGeorge shone through on 'Innocence', while waves of euphoric bass and intonated arpeggios swept over the Palace; artist of the moment Tove Lo sent chills down the spine with her beautiful reverberations; and the magnificent Lorde (where did she go?!) had 'Tennis Courts' skillfully remixed in a way that only the great Flume could! Later, remixes of Slasher, Core and a shortened version of Hyperparadise were also received to great effect.
He paused, taking a moment to appreciate what was going on around him: "Thank you so much for all your support", he announced. "It really means the world to me to have you all here with me tonight".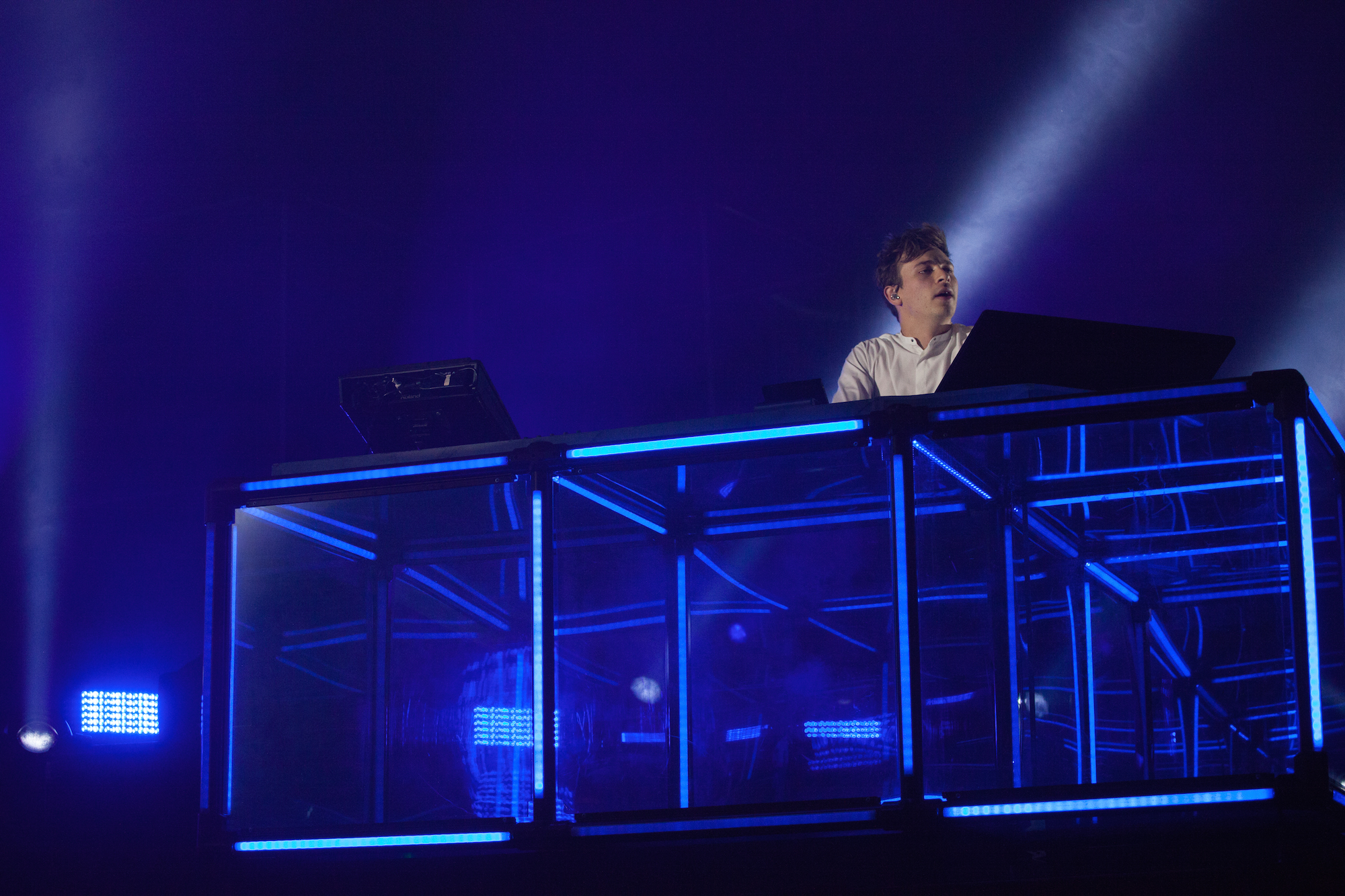 Bringing the evening to a remarkable close, Harley brought out the big guns. The most anthemic track of the evening, Flume did incredibly well to do Disclosure's 'You & Me' justice – more than that: Flume absolutely smashed it. Closing out the night, 'Tiny Cities' gently bid Alexandra Palace farewell. Fading out perfectly, amidst calls of 'We Want Flume'. An utterance that encapsulated every feeling in the room.
Come back soon Harley. We miss you already!
Setlist
Helix
Higher
On Top
Holdin On
Smoke & Retribution
Innocence
Numb & Getting Colder
Wall Fuck
Some Minds
Insane
Tennis Court (Flume Remix)
Never Be Like You
Take A Chance
Slasher (Flume Remix)
Core (Flume Remix)
Hyperparadise (Flume Remix) (Shortened Version)
Say It
Free
Pika
You & Me (Flume Remix)
Tiny Cities
Follow Flume on Instagram: @FlumeMusic
Photographer
Sam Dibley