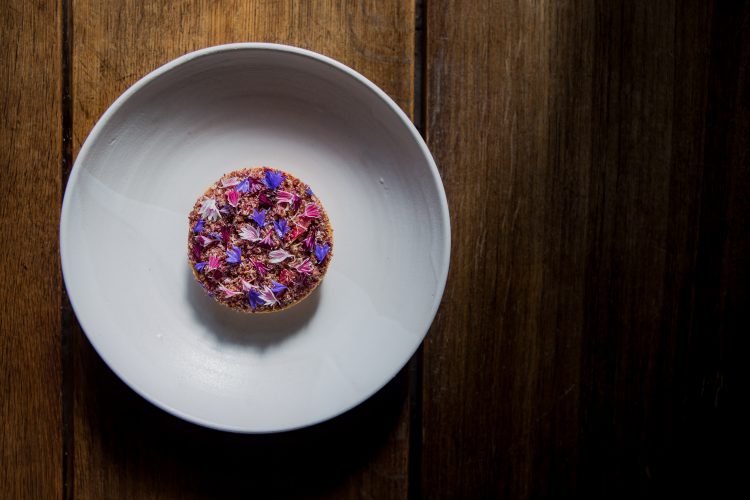 From its earliest origins as a sleepy, Viking fishing village living off clubbed seals and poorly cooked fish Copenhagen has come a long way – particularly in culinary terms. It is now a global gastronomic powerhouse which draws in celebrity chefs, press coverage and fine diners from far and wide. Copenhagen may be the cultural, economic and governmental centre of Denmark, but it has something very special to offer tourists with a healthy appetite. It's strength doesn't purely emanate from the quality of its restaurants, but also from their diversity. Whether you like something sophisticated with complex flavours served in sleek modern surroundings, or something simpler enjoyed in a more homely, rustic setting – it's all here.
Found in an up-market neighbourhood at Vesterbrogade 182, the Michelin star awarded restaurant 'Formel B' has been paving the way, and setting the bar frighteningly high, since 2003, which in terms of this Danish gastronomic boom is a long old while. It might even be argued that Formel B was at the very forefront of this revolutionary paradigm shift from centuries of fairly bland and domestic Nordic cuisine to a world class restaurant scene.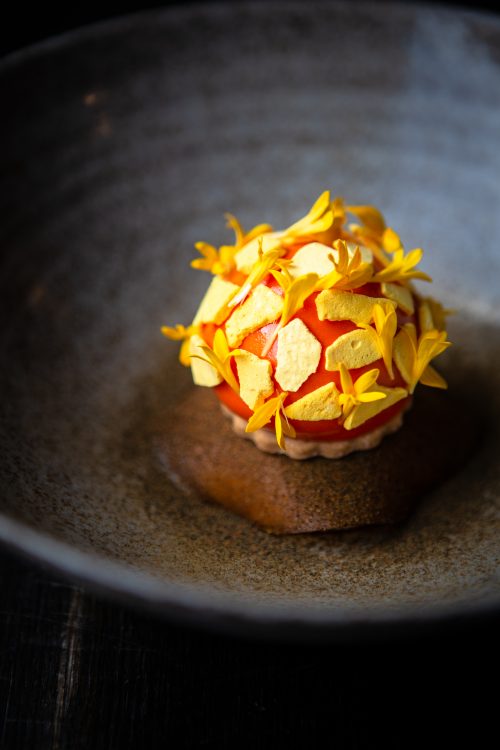 The concept is clean and clear, Formel B is all about setting its own rules and creating its own unique and unencumbered style away from generic norms found in the, often stifled, world of fine dining. The restaurant even describes itself as being free from 'dogmas and set menus'. This is probably why the menus change every fortnight at Formel B, which ensures that it could never be thought of as being a one trick pony and instead is constantly evolving and pushing established boundaries.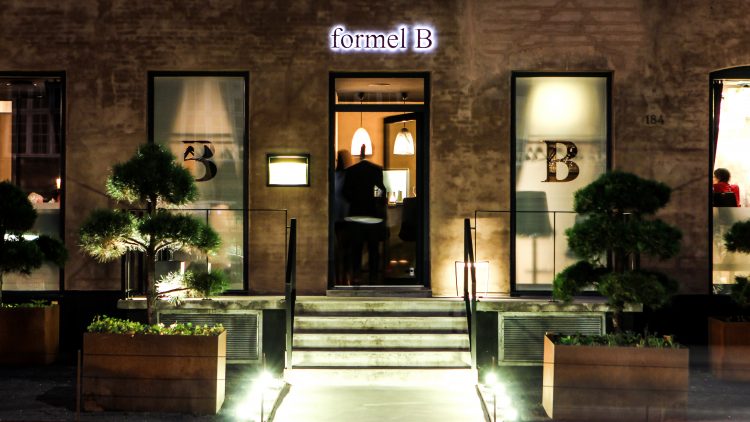 There is a clear focus on beautifully fresh organic produce as well as animal welfare along with a sustainable conscience – which is very much in keeping with a contemporary, liberal and egalitarian country. Formel B works closely with local suppliers in order to ensure not only that it is only the very best raw ingredients that will ever reach the kitchen but also that smaller producers of exemplary quality get a chance to supply to one of the foremost restaurants in the capital city. It is of the utmost importance that the supplier sources their produce with the utmost respect to both nature and the environment, in fact the importance of ethically sourced ingredients by Formel B is utterly vital to their whole ethos.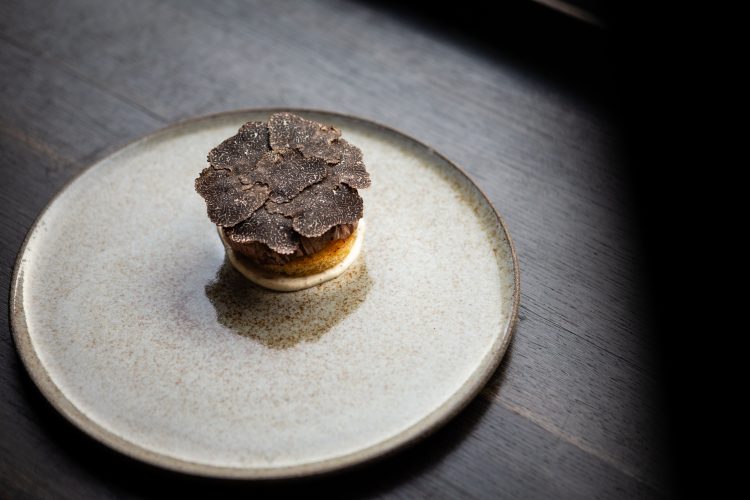 An incredible amount of detail and a well-considered, methodical process goes into the sourcing of the wines provided by the restaurant. The huge majority of these wines which are served to enthusiastic diners come from winemakers which have been selected for their exemplary quality and ecological care. Moreover, many of these commercial relationships go back all the way to the inception of the restaurant more than 15 years ago.
The décor at Formel B is brooding and seductive, even the exterior demands attention; a raised doorway with ascending steps flanked by opaque windows bearing the 'B' logo. Inside neutral marble and sandy coloured wash painted directly onto smooth masonry form a pleasing contrast with tall tree branches dotted around and painted in black lacquer. Hollows in the thick masonry are filled with candles, giving an almost ecclesiastical feeling. Tables are a simple dark stained wood and are attended by chestnut coloured leather swivel chairs. The overall impression is of elegance and an atmospherically lit simplicity, the reason why became immediately apparent to me: it is to focus on the show stopping food.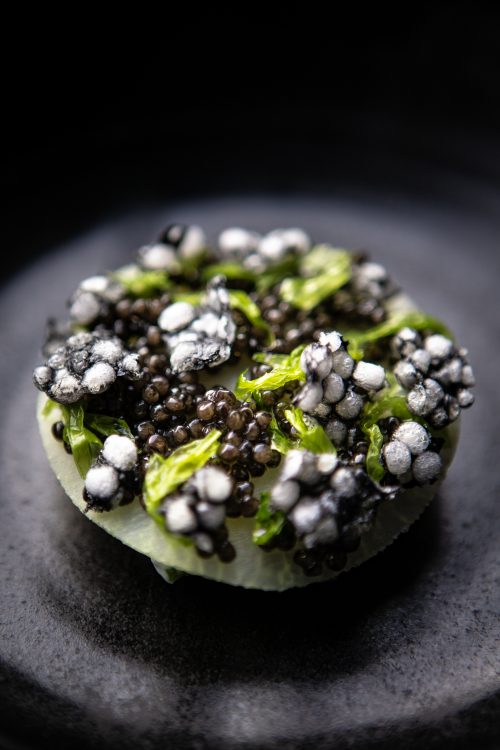 With a menu that is eternally evolving, the two main constants are the focus on ingredients of exemplary quality and on the production of unforgettable food. A soft hum of appreciative conversation bubbles beneath the surface like a simmering pot, diners close themselves off from the world outside to concentrate on the extraordinary skill with which each dish is created.
Rune Jochumsen and Kristian Arpe-Møller, the head chefs, specialise in small dishes, creatively prepared, with layers of sophisticated flavours which challenge and engage the palette. Stand out items from the Á La Carte include Danish squid with pickle onions, ramson capers and a lemongrass broth, or perhaps the locally reared lamb with green olives, rosti, pine and pepper sauce to start. From the main course the Danish lobster with smoked and fermented tomato juice cannot be missed. One of the main advantages of the free-flowing and creative style of Formel B is that diners are not restrained by rigid menus, and can dart around at will to sample whatever takes their fancy – or by the same token request an extraordinary tasting menu, curated from within the kitchen to showcase the very best that the restaurant has to offer. Wine pairing is very much available, and will come with a pithy description along with each course, as to which the wine has specifically been selected to sit alongside the dish in question.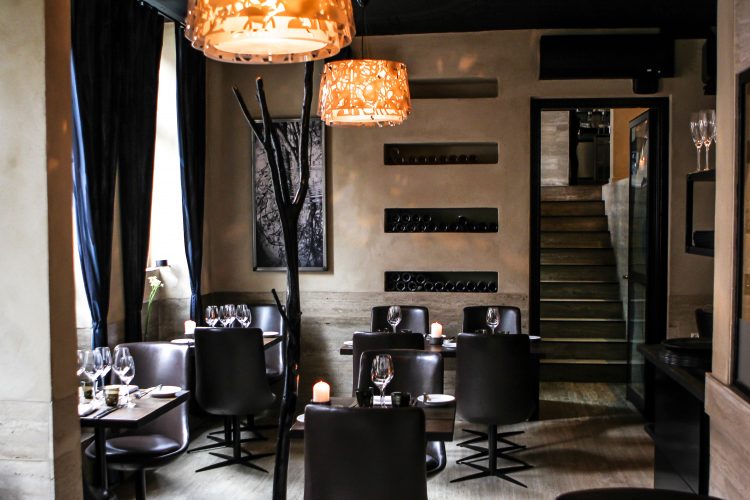 Staff are extremely knowledgeable and helpful, which is the key to navigating this dynamic and open architecture kind of dining experience. Formel B perfectly represents why it is that Copenhagen has cemented itself atop the highly competitive Danish gastronomic scene – it is sheer attention to detail, love of fine cuisine and forward thinking. A banqueting room is also available should you wish to share the experience with a large group, but whether it is for a group of 20, or a solo diner, Formel B is simply not to be missed.f
https://formelb.dk/reservation/
Vesterbrogade 182, 1800 Frederiksberg, Denmark