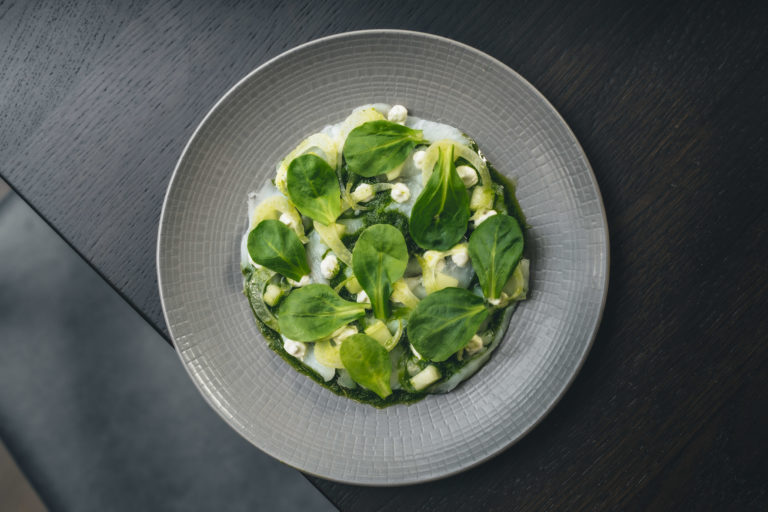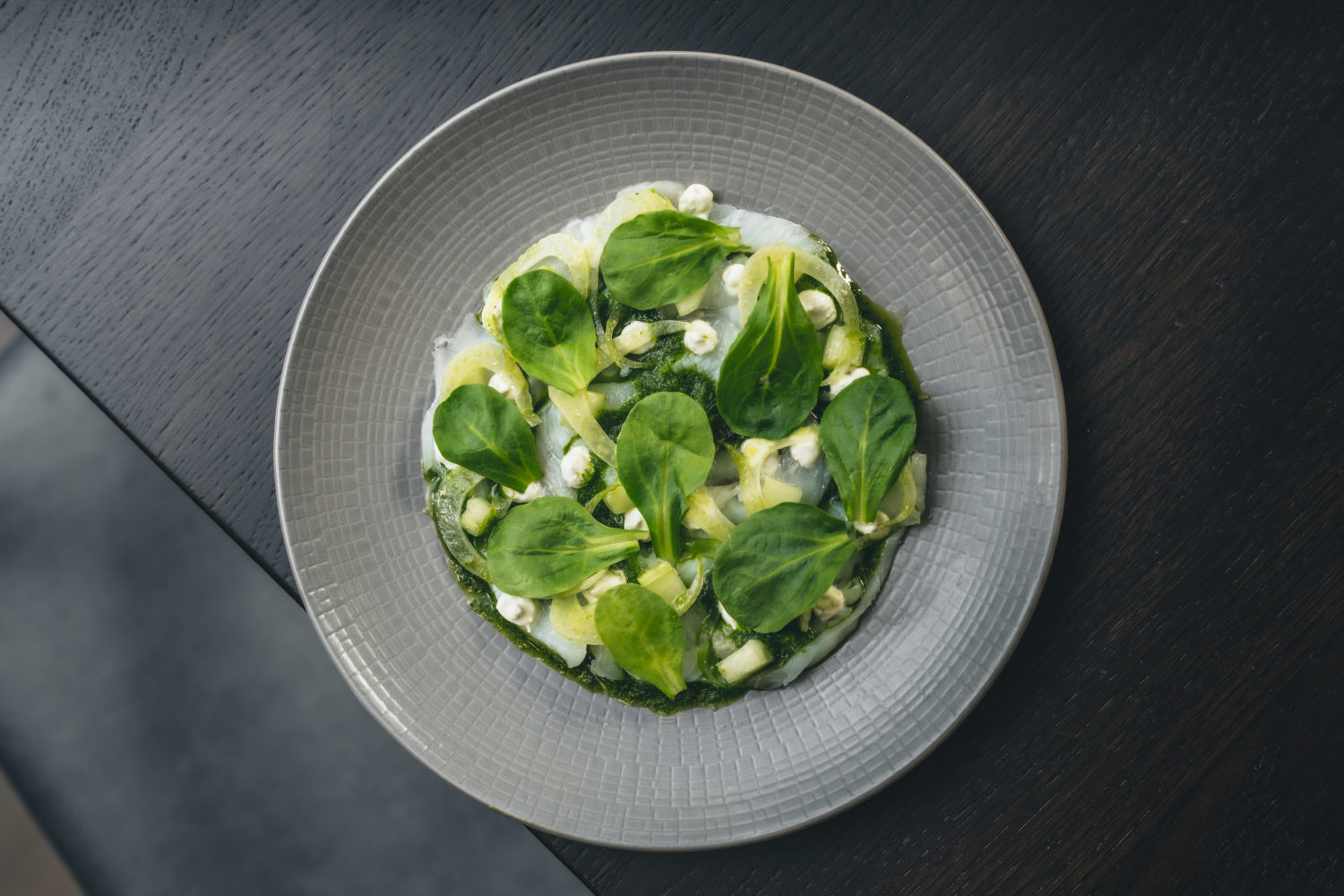 In the wake of The Hunter's Moon's resounding triumph in South Kensington, The Lunar Pub Company extends its celestial constellation with the addition of Ganymede, a name inspired by the solar system's largest moon. Nestled gracefully along Ebury Street in Belgravia, Ganymede seamlessly melds with the elegant white-stucco facades of its surroundings, injecting a contemporary flair into the venerable British gastropub tradition.
Ganymede epitomises the essence of an elegant gastropub, where the recently appointed Head Chef, Charlie Miller, collaborates with Owner Chef Director Oliver Marlowe to craft a daily-evolving menu, artfully presenting flawless dishes using impeccably sourced seasonal ingredients.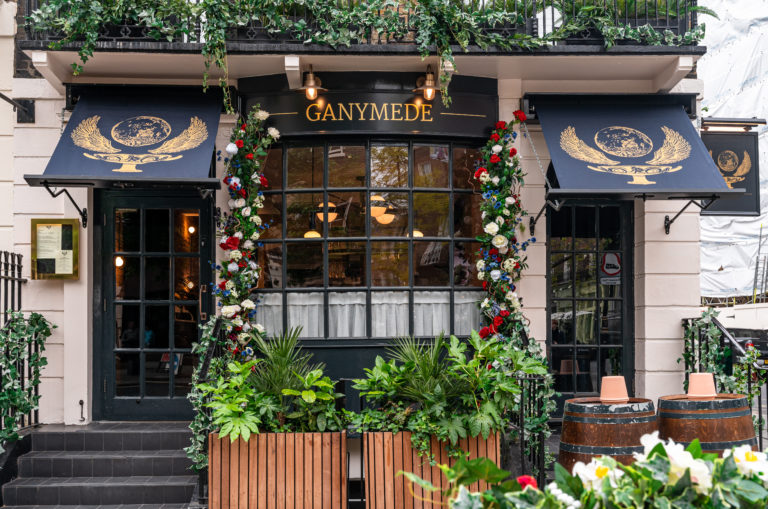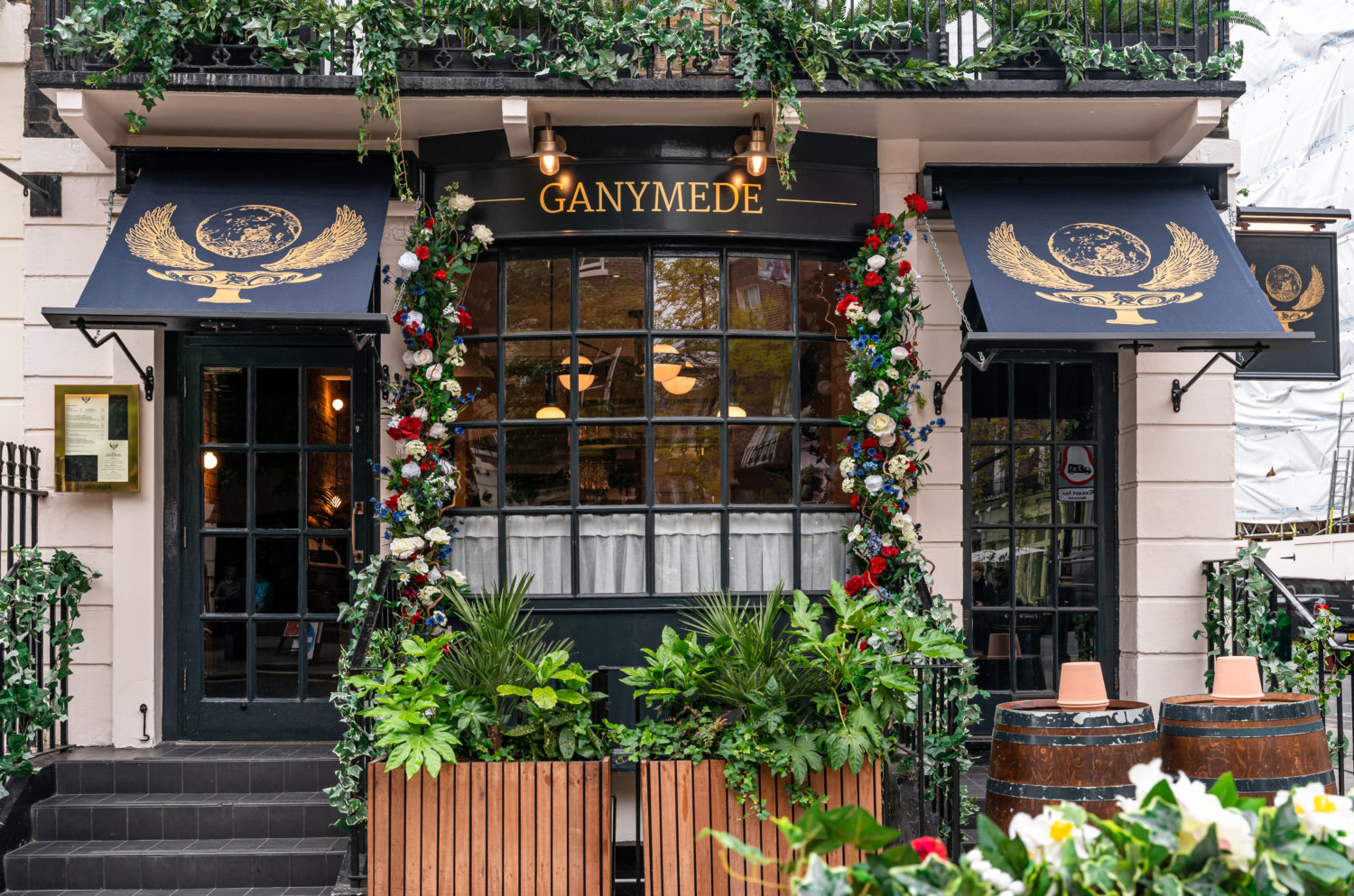 During a recent visit, my first impression of Ganymede was inviting, buzzy and wonderfully vibrant. Even mid-week, every table was full, and the air filled with soon-to-be festive cheer. The interior is a sight to behold, featuring sleek tiling and panelled walls, harmoniously juxtaposed against exposed brick and timber wood flooring, with verdant foliage tastefully adorning walls, ceilings, and tables.
Forest green leather banquettes, floor-to-ceiling mirrors, pendant lighting and the rich colour palette of deep greens and navy blues make this not only a gastropub, but a sensory destination. No detail has been overlooked, not even the bathroom ceilings, which boast an impressive mural depicting Ganymede's mythical abduction by Zeus in Greek legend.
The service is impeccable, extending to expert recommendations for food and wine. The starters themselves are culinary artistry, featuring the likes of Steak Tartare, Tuna Sashimi with whipped avocado, and Burrata with sauce vierge, basil pesto, chervil aioli, and pine nuts. The mains are equally fantastic; succulent pink lamb accompanied by fluffy mashed potatoes and a Chicken Schnitzel resting beneath a runny egg. The desserts, including an exquisite Crème Brûlée and Chocolate nemesis with crème fraiche, round out the culinary experience on a (light year) high.
A meticulously curated drinks selection showcases an array of wines and champagnes, while top-shelf spirits share the stage with a selection of craft beers and ales. The cocktail list boasts a roster of classics, including Ganymede's signature Chilli & Cucumber Margarita and a generously measured Negroni.
Rather than ending with a playful pun regarding celestial bodies, I will instead say this: Ganymede is, unequivocally, the quintessential British pub of dreams.
139 Ebury Street SW1W 9QU