Kensington's first Korean grill, Korean Grill Kensington, offers an authentic Korean culinary experience in the heart of London. Traditional flavours, age-old cooking techniques, and a sense of community define the KGK experience, where visitors can savour the exquisite tastes of Korea in an elegant omakase style. Each table features an integrated tabletop grill, marrying the simplicity of chef-curated selections with the communal joy of grilling at your table's centre.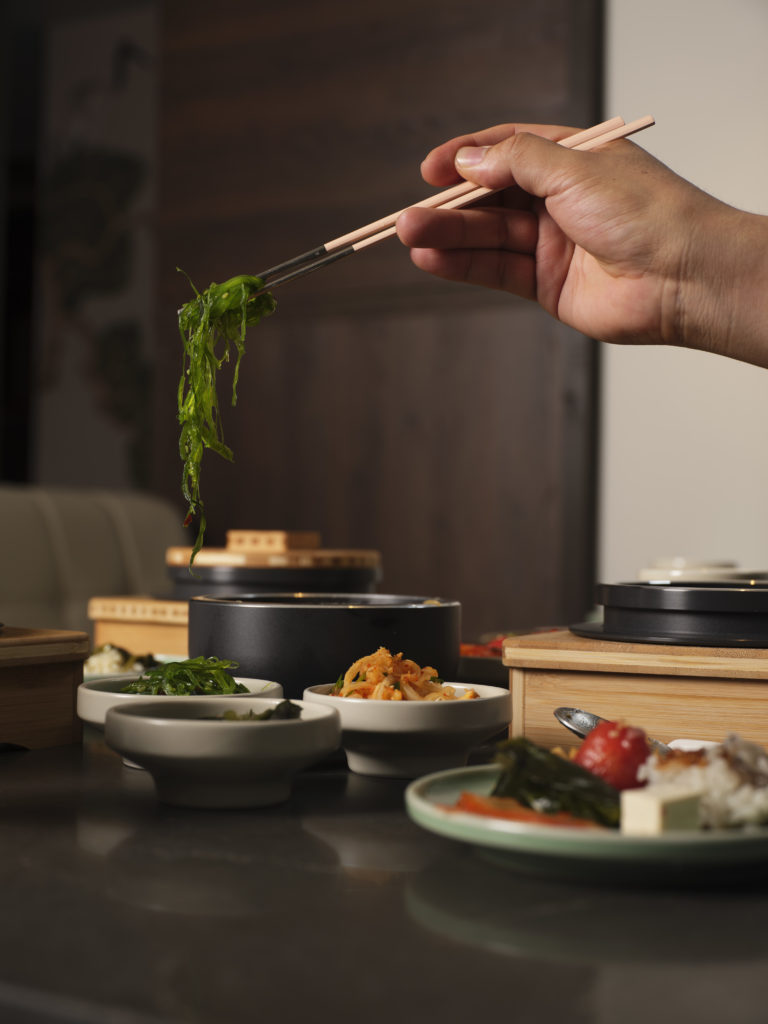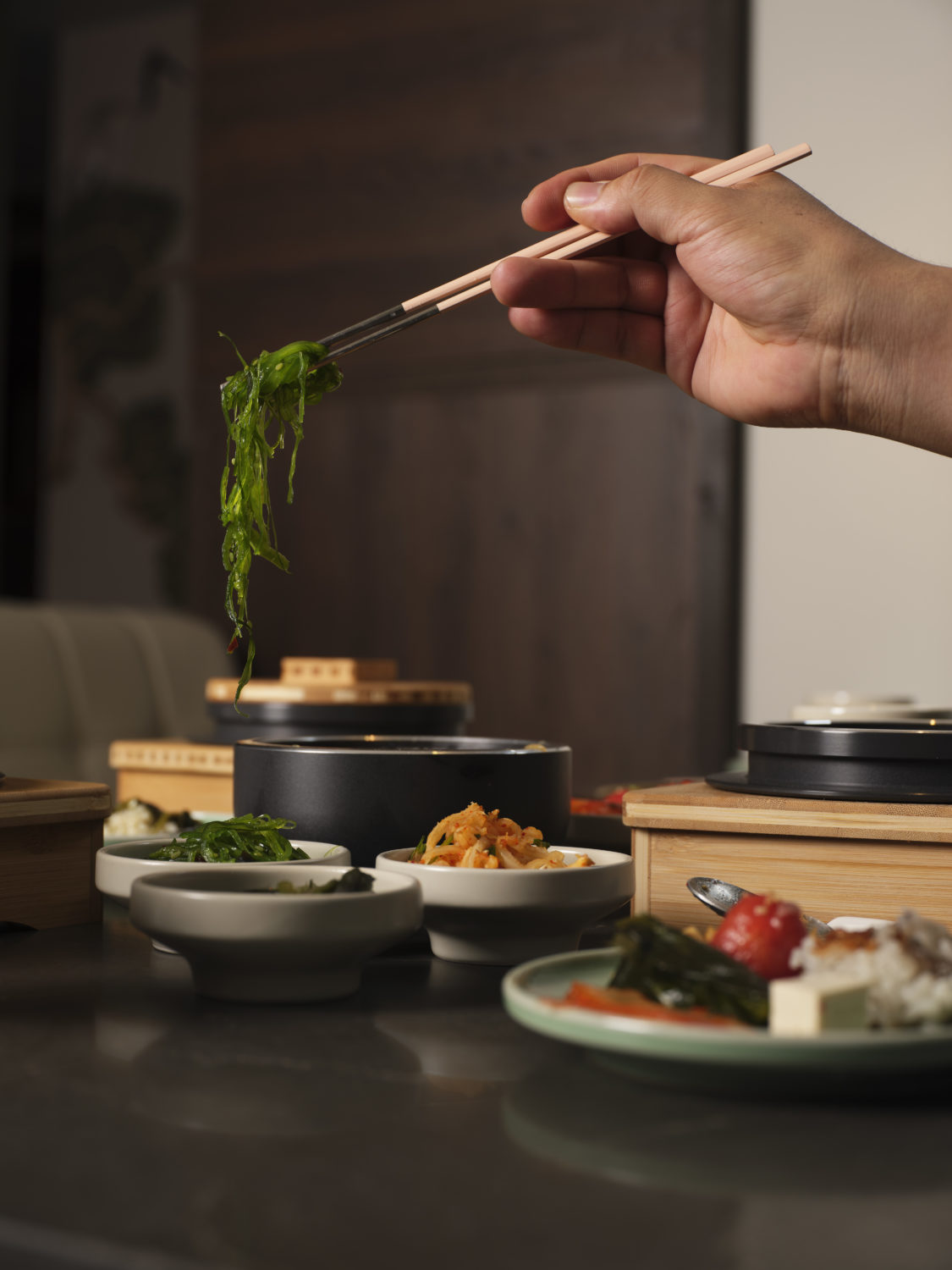 Before guests explore the menu, instructions on using the grill are provided, offering both comfort and context for the engaging cooking process ahead. The attentive staff are always close at hand, ready to assist and ensure your partially self-cooked meal meets the restaurant's high standards, alleviating any concerns about ruining your dish.
Starting with a chef's selection of appetisers, diners are treated to a variety of Korean favourites. These dishes burst with flavour and present exciting bites. The meal begins with an amuse-bouche of Sunbu Sang Cha Lim, offering a vibrant explosion of tomato and grape to cleanse the palate. This is followed by a selection of kimchis, pickles, and a tasty spinach side dish known as namul, alongside exquisite dumplings and the beloved Korean dish, Japchae. Japchae features springy glass noodles mixed with seasonal vegetables and sesame, creating a delectably starchy and moreish starter.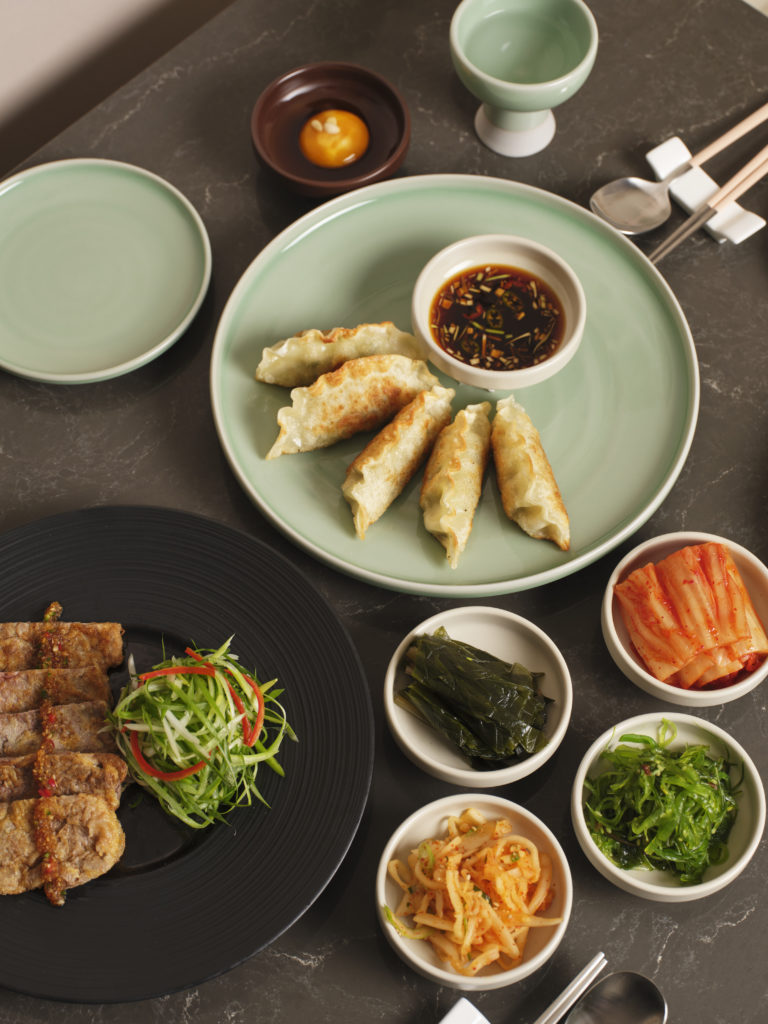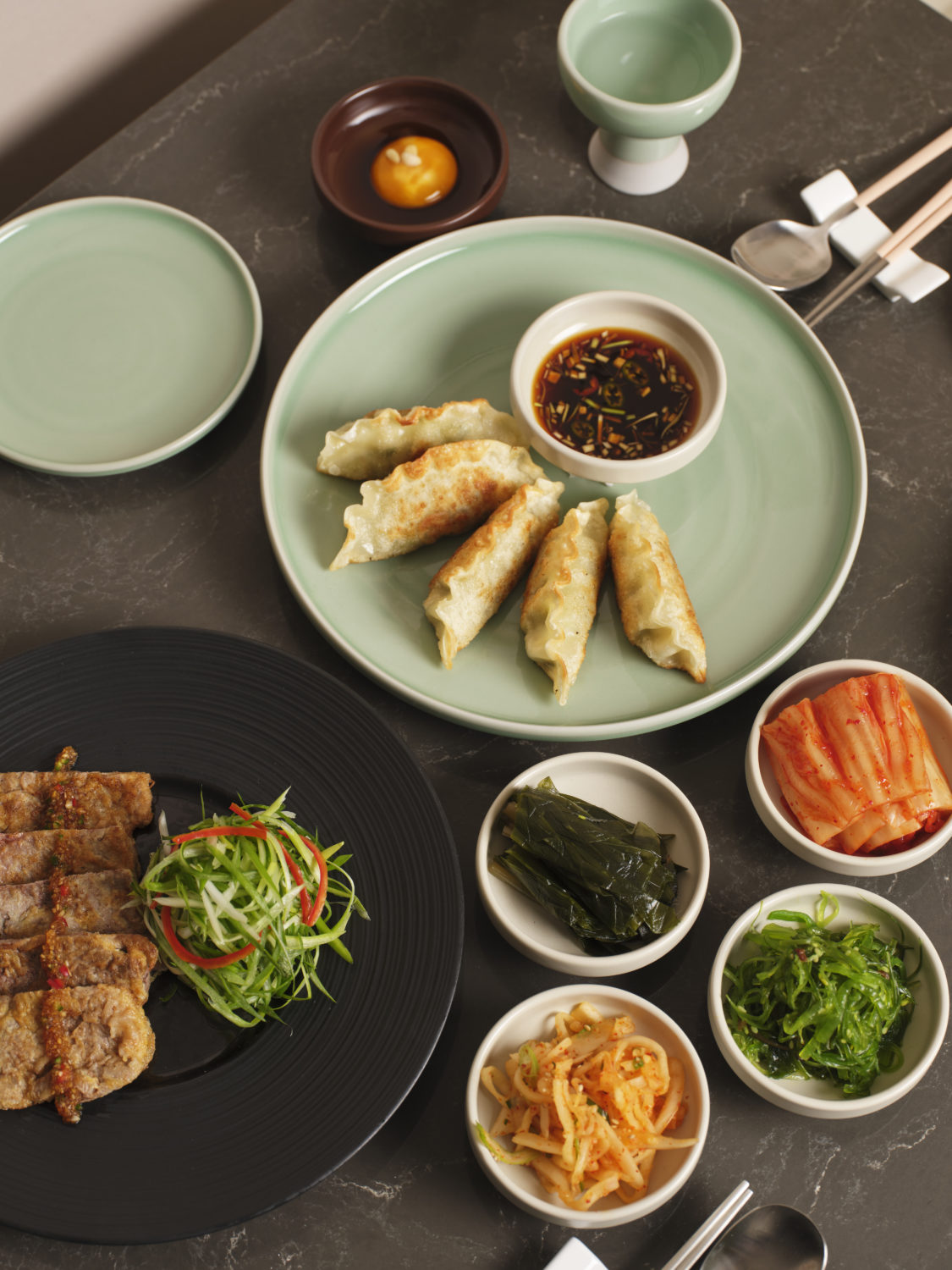 The centrepiece of the meal, the grill, features diamond-cut short rib beef, marinated to perfection and ready to be grilled to your preferred doneness at the table's centre. The Kalbi beef, tender and rich in umami from soy, offers a delightful culinary experience as you cook the rest of your meal. An additional course, not to be overlooked is the famous Bibimbap, an impressive rice dish mixed with seasonal vegetables right before your eyes, completing the meal with finesse.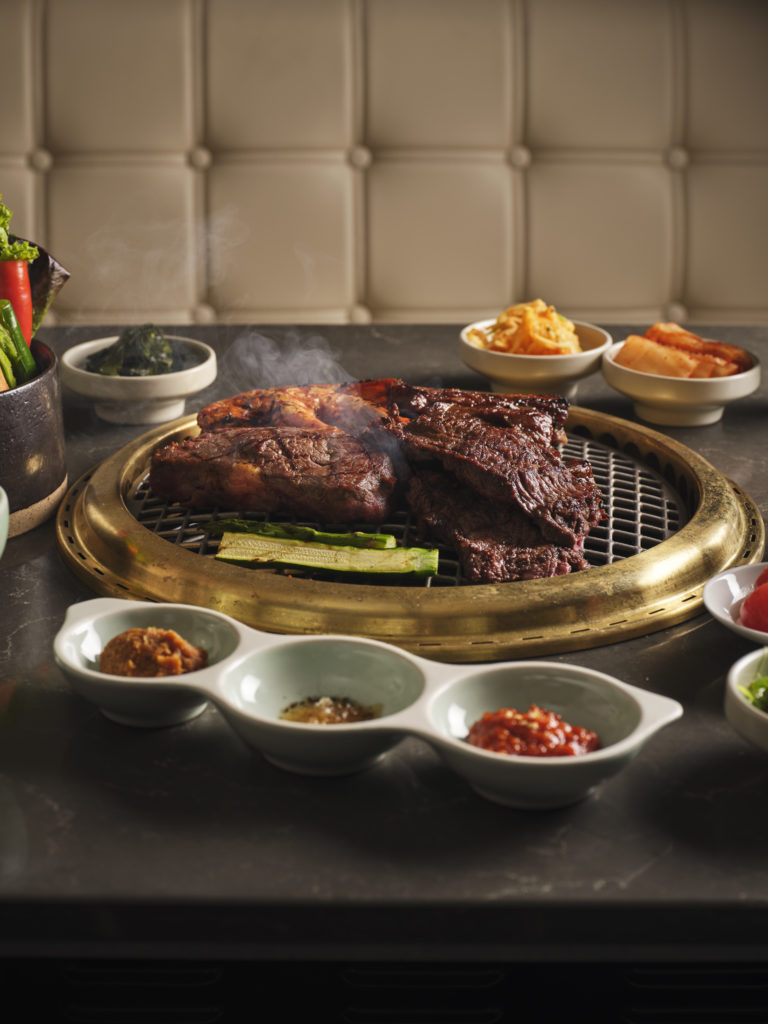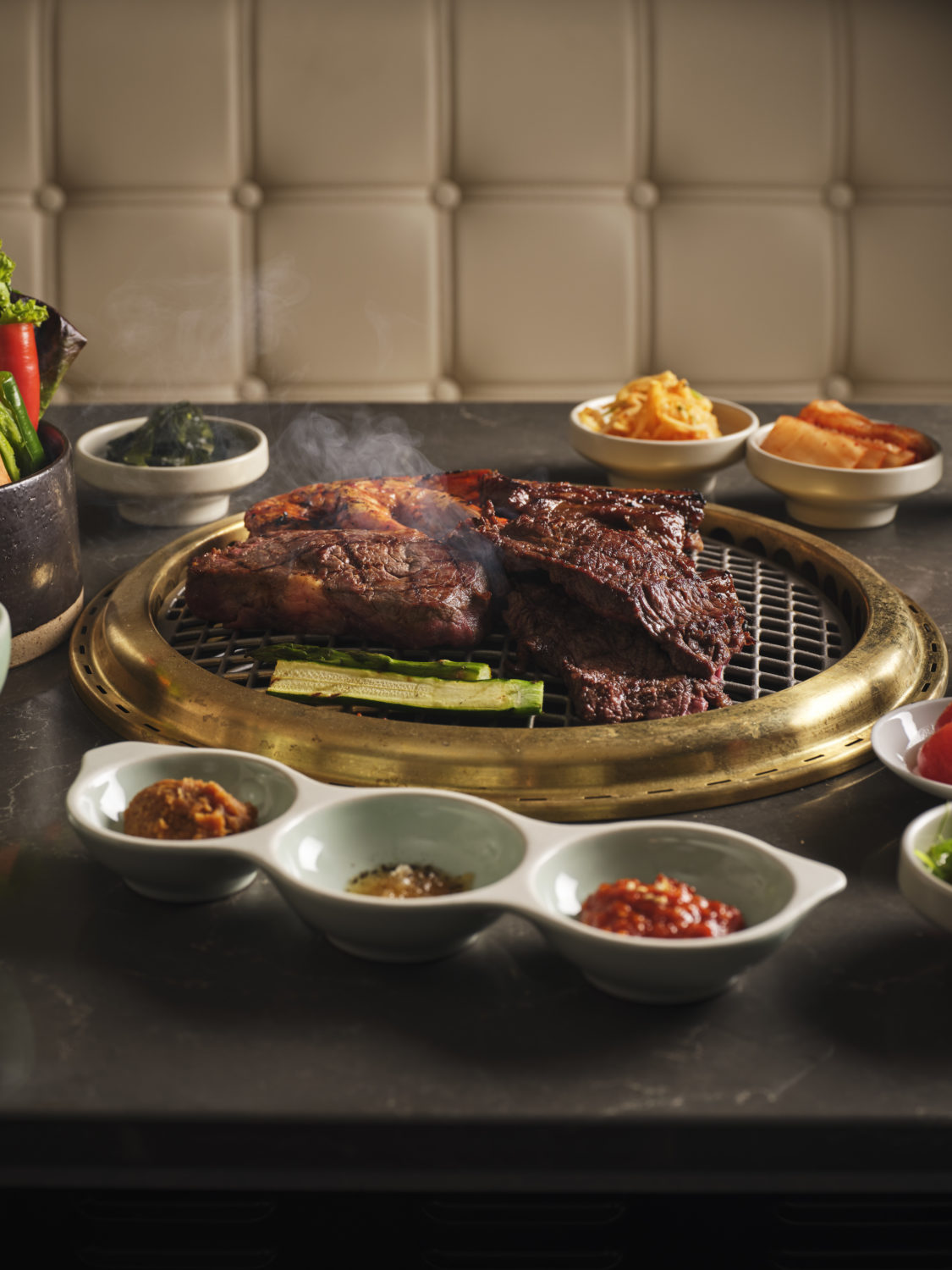 While an excellent selection of beer and wine is available to complement the Korean flavours, for an authentic experience, Soju is recommended. As Korea's counterpart to Sake, Soju is a rice liquor best enjoyed between dishes to enhance the flavours and add to the evening's enjoyment. Available in enticing flavours such as grapefruit, strawberry, and grape, Soju is a delightful addition to the extraordinary meal.
Korean Grill Kensington is a standout destination for those eager to delve into Korean culture and cuisine. It offers a unique blend of traditional tastes within a warm, communal setting, distinguishing itself amid Kensington's vast array of dining options. For the quintessential Korean grill experience, Korean Grill Kensington is unrivalled.