Zara Martin is quite the triple threat; she is THE in-demand DJ of her generation right now, a Storm Management signed model and more recently, a TV presenter. As a DJ, Zara has been requested by several prestigious fashion brands in the past, including; Tom Ford, Chanel and Versace.
When Zara isn't performing for world renowned fashion brands, she is globe-trotting from one adventure to the next. Travelling is undoubtedly the aspect of her career that Zara enjoys the most. She laughed: "I never thought I would visit Azerbaijan. TWICE."
On the subject of unforgettable experiences, Zara shared a special moment where she joined Swedish House Mafia at a Beats by Dre party in Berlin. Zara has always been obsessed with music and fascinated by DJ's, however she never thought that she would make a career out of it. She exclaimed: "But here we are, it just takes constant hard work and hustle."
Recently, Zara performed at the Hotel Café Royal for the launch of Sarah Jessica Parker's new fragrance, which Zara considers nothing less than an honour. She said excitedly: "What girl didn't watch Sex & The City religiously?! Of course it was an honour and she was so lovely."
A master of many, Zara has expanded into television presenting, modelling, and working as an ambassador for various fashion brands and charities. Most notably, Zara is an ambassador for 'Women for Women International',  a charity that has helped over half a million marginalised women in countries affected by war and conflict by offering support and access to life-changing skills to help move from crisis and poverty to stability and economic self sufficiency.
Zara revealed compassionately: "I attended a gala for the charity in 2013 and I felt so moved by the passion of Brita Fernandez, the executive director, it left me wanting to get involved. I try and get brands I work with to get involved too. I did a collaboration with Kiehl's and the proceeds went on to sponsor a number of sisters."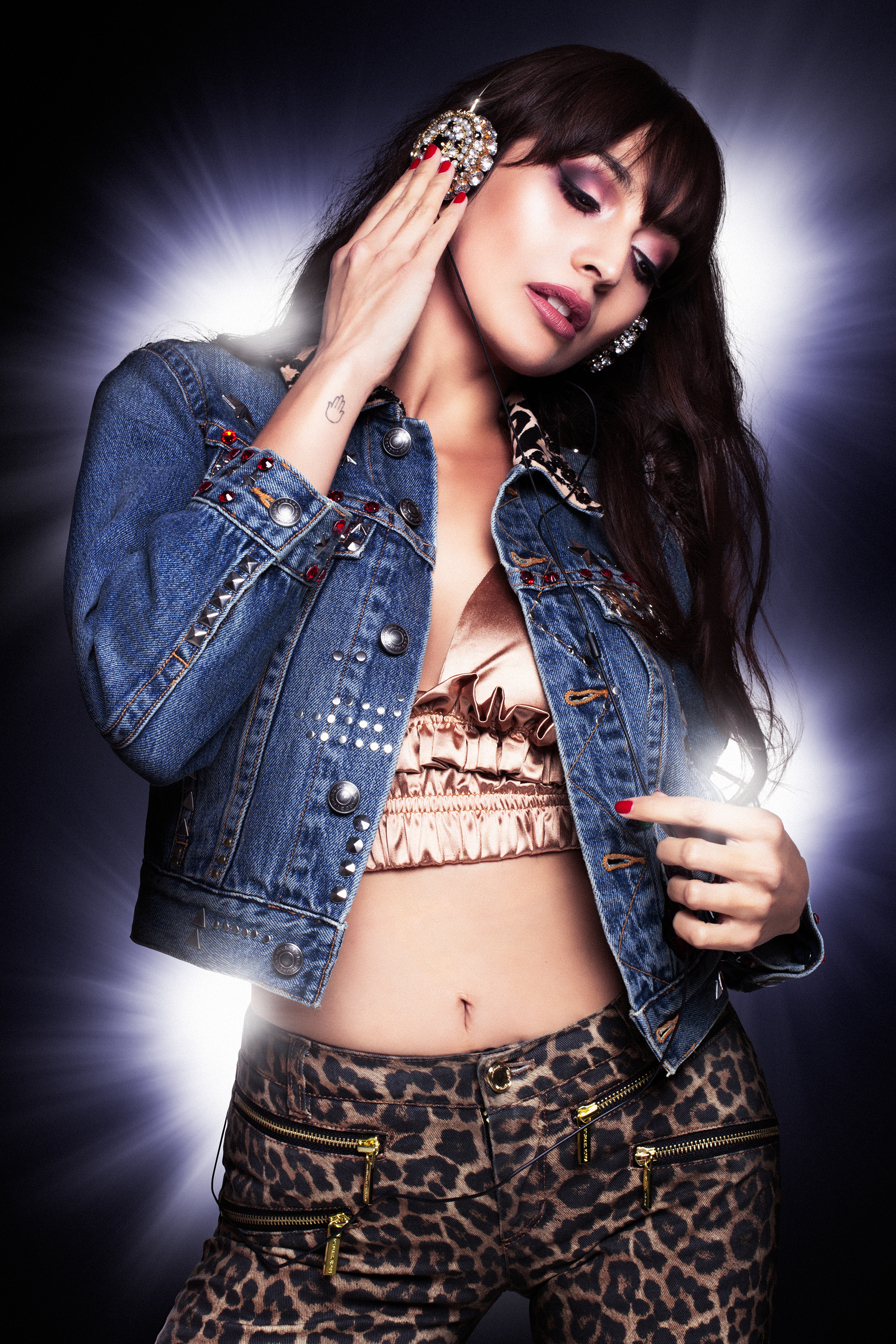 One of the most talked about collaborations right now is Zara's range of stylish headphones for high-street brand Skinnydip. The headphone range is so internationally successful that they are now in their third season, and it's looking as though they won't be discontinuing any time soon.
Zara's collaboration with Skinnydip brings style and quality together to create a range of unique headphones that have been carefully crafted to deliver a crisp, superior sound quality blended with a signature Skinnydip x Zara Martin style.
"When I met the team at Skinnydip I loved them and knew immediately that there was a great brand synergy between us, and so in that sense, it was a pretty organic collaboration" Zara tells me. "We came up with some designs and have been lucky enough to keep putting them out there with some of my favourite retailers!"
Zara Martin is undoubtedly a woman of many talents, and the threats she poses are becoming an increasingly never-ending list. Zara sees herself continuing to be part of more collaborations and her hope for the future is to start her own accessories brand. The future is bright for Zara Martin.
Zara's Skinnydip headphones are available at Urban Outfitters, Topshop, or online at skinnydiplondon.com
Follow Zara on Instagram: @zaramartin