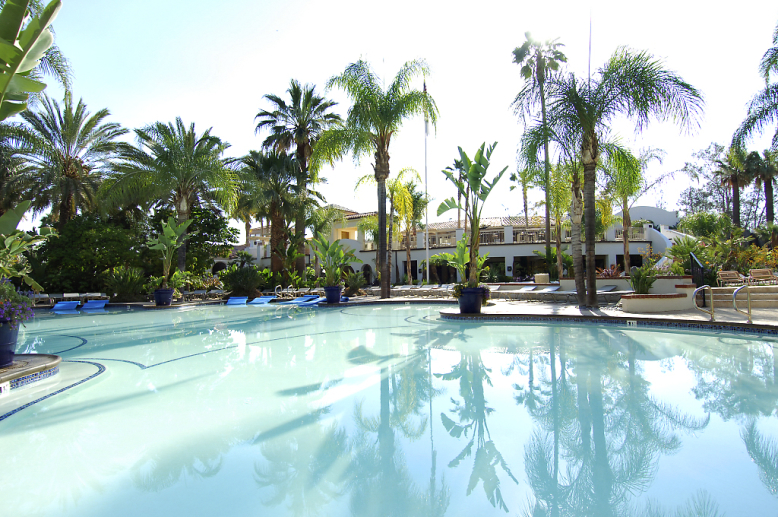 The winding road was lined with palm trees, their leaves almost touching the perfectly blue sky. The weather had not failed us; the Californian sunshine was casting a golden glow on the Glen Ivy sign as we pulled into the car park.
I am partial to a good spa and often make time in my routine to pay relatively regular visits but Glen Ivy's facilities and spirit goes above and beyond the standard day spa.
The surroundings at Glen Ivy Hot Springs could not be more idyllic, the only sounds that can be heard are those of the birds, discreetly singing from the tops of the trees.
After a swift check-in at 'Guest Services', I was directed to the 'Bath House', where I stored my belongings safely in a locker. I enjoyed a luxurious soak in the indoor 'Roman Bath' and then ventured into the steam room to open up my pores.
Next, I headed over to get down and dirty at 'Club Mud'. Red clay has been used as a purifying agent for thousands of years. It draws from the pores, absorbs impurities and releases waste and dead skin cells whilst tightening and revitalizing the skin.
Aside from all the health and beauty benefits, I must admit that it was pretty euphoric just to frolic in a warm mud bath, I felt like a naughty child again.
Once I was covered from head to toe in smooth mud, I headed to the 'Wafa', a special drying chamber which enables the mud to develop into a powdery consistency which is easy to brush and shower off. Once clean, I could instantly feel how smooth and firm my skin had become.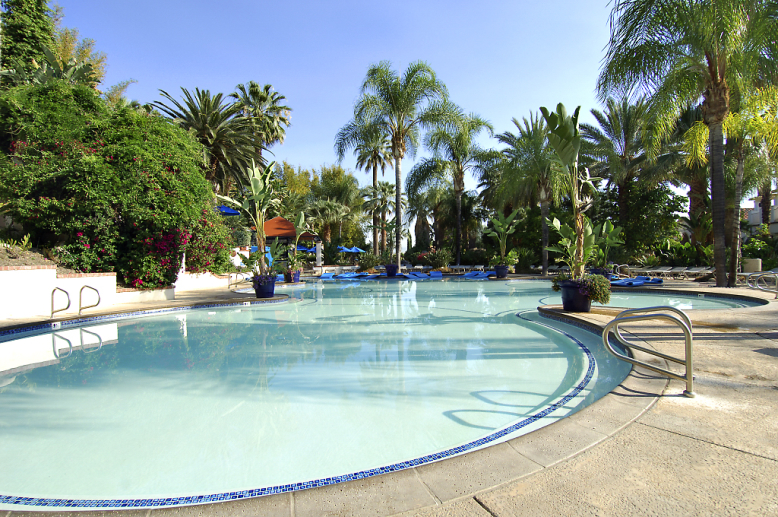 To complete the experience, I headed over to 'The Grotto' for an intense body moisturizing treatment. I was led into a lift that went down below ground level to a warm and intimate cave. It was there that I was smothered in a deeply hydrating masque, made from a hypnotic blend of; aloe vera, coconut oil, shea butter, eucalyptus and lavender oil.
Once the masque had been applied, I was led to a heated 'Hydration Chamber' where I sat on a rock and enjoyed a chilled glass of water whilst the masque worked its magic on my skin.
After a while, I ventured deeper into the dark and cavernous grotto where showers were discreetly installed in the rocks. I showered off the masque and was delighted to feel that my skin felt softer and more revitalised than ever before.
Afterwards I wandered into the final area of the grotto, the cool 'Mist Chamber' feeling truly refreshed. There was more water, fresh fruit and a selection of herbal teas on offer. I poured myself a tea, munched on a crisp green apple and sat beside the majestic waterfall that ran down the side of the grotto.
I had worked up quite the appeitite and headed to 'Café Sole' for lunch. Award-winning chef Bill Wavrin has devised a nutritious yet delicious menu of fresh salads, sandwiches and hot plates. I chose the chicken nachos, when the plate arrived my eyes widened in surprise nothing could have prepared me for the mountain of food that arrived. The plate was piled high was crispy nachos, creamy avocado, light sour cream, golden melted cheese and tangy tomato salsa.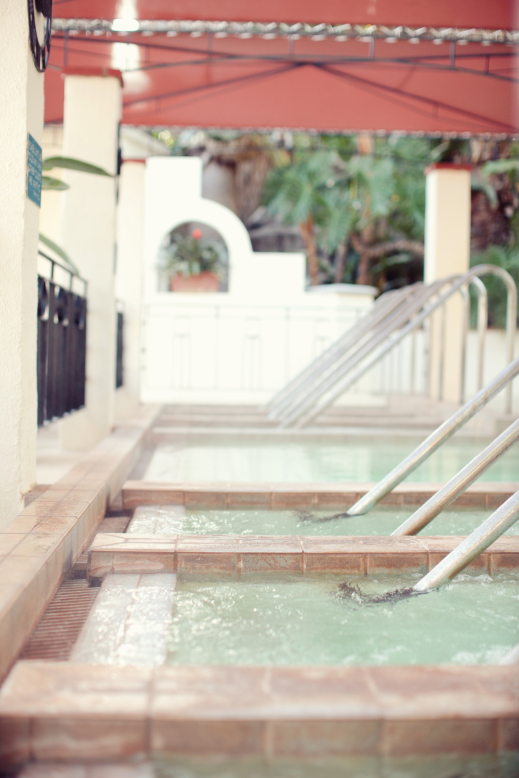 I spent the rest of the afternoon exploring the 19 unique pools on offer. I began at Glen Ivy's renowned geothermal mineral baths, which resemble plunge pools and are set at an incredibly comforting temperature of 104°. The mineral waters absorb into the skin, imparting warmth to soothe aching joints and muscles. I emerged from the pools feeling thoroughly relaxed.
I then headed to the shallow 'Lounge Pool'; where I floated on a raft with my book, a fresh mango juice from the 'Paradise Bar' in hand and the Californian sun beating down above me.
The afternoon was almost over and I decided to squeeze in a brief visit to the 'Hot Pool' and 'Cold Plunge' before I my massage appointment. I reveled in the 'Hot Pool' for five minutes before dunking myself in the 'Cold Plunge' for just under a minute. The initial shock of the cold water against my skin was a pretty unforgettable but I have honestly never felt so refreshed nor my skin so tight.
I approached a building shrouded by lush greenery; the sound of wind chimes tinkled from the trees and a small stream trickled past on my right. It was in one of these buildings that I had one of the best massages of my life.
It was the most relaxing hour I had ever spent, traditional massage techniques were used and long flowing strokes with light but firm pressure instantly sent me into a state of utter euphoria. Decadent Lavender oil was applied to my skin and the massage finished with a cool stone face massage.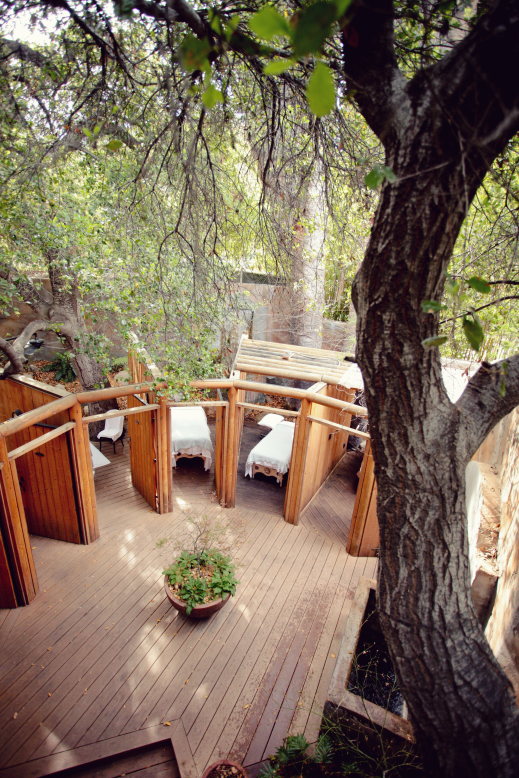 Eco-friendliness is at the heart of everything Glen Ivy Hot Springs does. The spa is situated in an ecotone, a place where two adjacent ecosystems harmoniously blend together and support a great variety of plant, animal and bird species. The majestic Santa Ana Mountains provide a breathtaking backdrop, whilst the fresh waters that flow from Coldwater Canyon come together with the California scrub bush to create a heavenly oasis environment that support migrating and local wildlife.
At Glen Ivy it is widely believed that the preservation of our Earth today will bring healthy benefits for the generations of tomorrow. There are many ways they do this, such as; the use of only natural ingredients in their skin and body products, biodegradable cleaning products, recycling and reducing the use of plastic.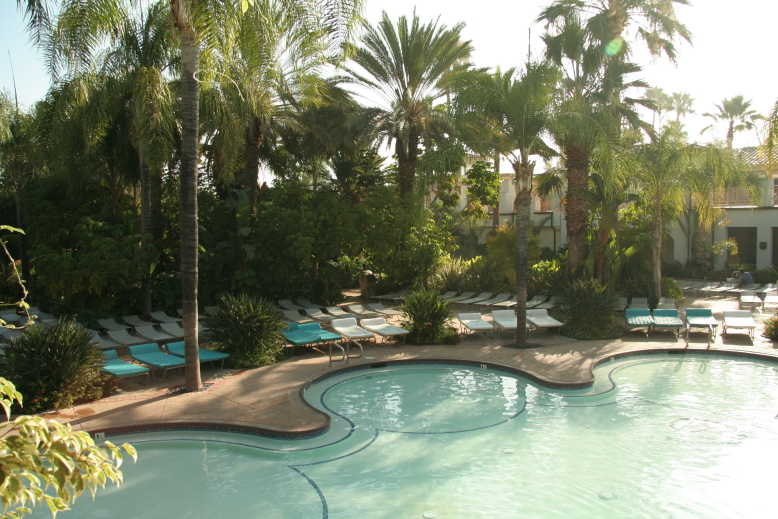 Glen Ivy Hot Springs in California is one of the oldest and most esteemed of its kind. It recently celebrated its 155th birthday and has set a longstanding tradition of affordable value and extraordinary service that attracts visitors from all over the world, it isn't hard to see why.
Glen Ivy represents escapism at its finest, it enables you to leave the stresses of life behind and indulge yourself in a quietly luxurious, fun and eco-friendly environment. What more could you possibly want?
Glen Ivy Hot Springs
25000 Glen Ivy Road, Corona, CA 92883
1-888-453-6489