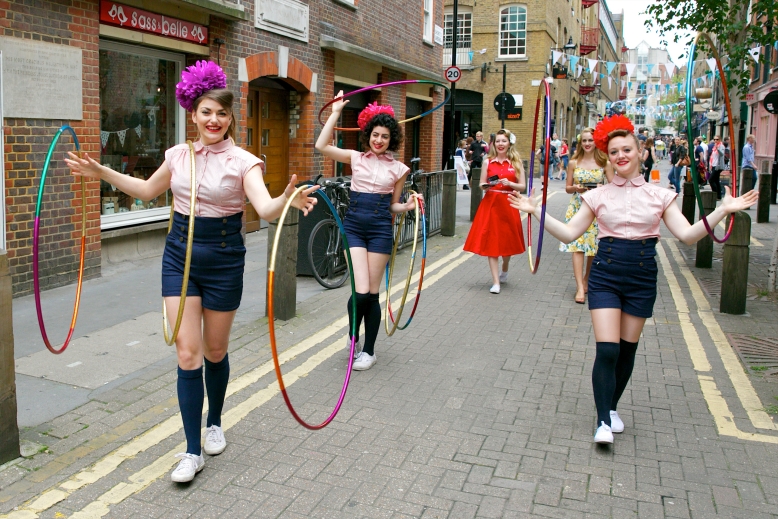 If you love shopping, bargains and the chance to win fantastic prizes, then you should have been at the Seven Dials London and St. Martin's Courtyard Spring Shopping Event. With 20% off at over 120 shops, bars and restaurants, including the likes of Urban Outfitters, Benefit and G-Star – this was one not to be missed. Even those less eager to shop had plenty to enjoy; a selection of fantastic bands played live music throughout the day, insightful trend talks were hosted by ELLE and Esquire, and free food and drink samples were offered at almost every turn. What's not to love?
As crowds made their way towards the Seven Dials they were greeted by giant spherical balloons in bright yellow bouncing in the wind. Multi-coloured bunting lined the streets and led us to the entrance where we were welcomed and handed booklets informing of the day's many events. Discounts, free cocktails, sampling talks; my friends and I couldn't wait to get in! However, a long train journey from Brighton and the fact that it was nearing one o'clock meant that we only had one thing on our minds – food.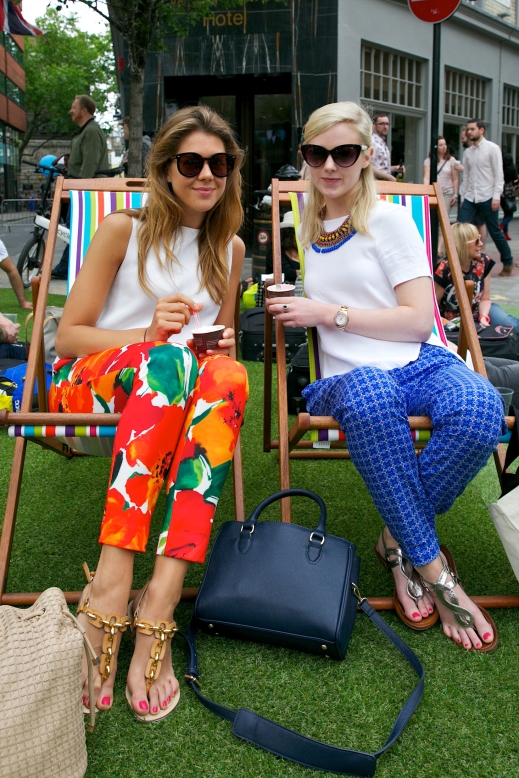 We were spoilt for choice with hotel restaurants, traditional English pubs, diners, Portuguese cuisine – however we eventually settled on the delightful Italian restaurant of Rossopomodoro. After devouring two delicious pizza's we set off to sample what the rest of the event had to offer. Free cocktails were handed to us by King Bloom Cocktails, I won some goodies from British designer, 'Joules', and we were treated to some delicious samples courtesy of Hotel Chocolat.
By 2 o'clock the main square was buzzing with people. The whole of the central area had been covered in green turf and striped deckchairs were dotted around for people to sit down, enjoy some great live music, and have the chance to nibble on their accumulated edible treats; there were even garden versions of classic games provided to keep kids, and competitive adults, entertained.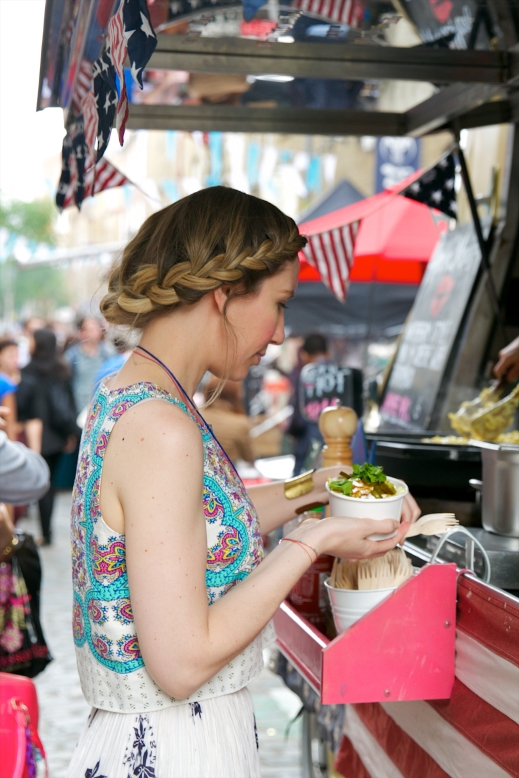 As the sun shone, the drinks flowed and we managed to grab a seat at the Pimms pop-up garden just before they ran out of complimentary drinks. We could smell the delicious varieties of street food all around us; freshly baked donuts, handmade mac and cheese, and toffee apples covered in every topping you can think of.
SS15 inspired nail art was on offer at St Martin's Courtyard throughout the day, and Blow Ltd allowed event-goers the chance to try this seasons hair trends at their pop-up blow bar. Superga encouraged customers to get creative and customise their trainers, while perfumers Miller Harris conducted personal fragrance consultations throughout the day.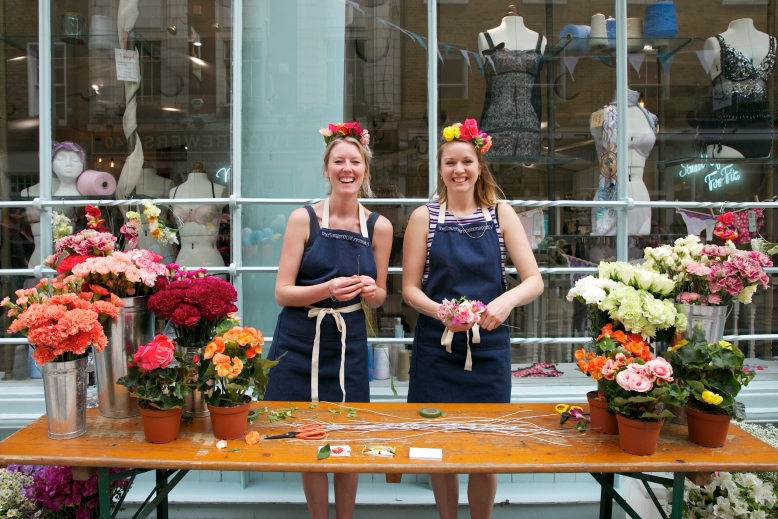 For shopping enthusiasts, the event was a great opportunity to take advantage of the 20% discount offered in most stores and to stock up on those summer wardrobe essentials. The event was a success in making the ultimate shopping experience an all round fantastic day for friends and family alike.