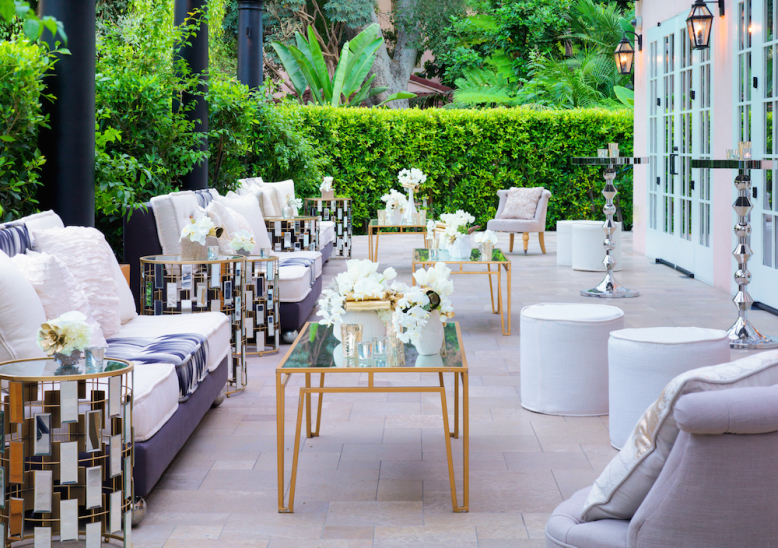 It has been said by Hollywood insiders, that the Beverly Hills Hotel is the place to be seen, but its sister property Hotel Bel-Air is the place to hide. It isn't hard to see why; Hotel Bel-Air is a secluded retreat, nestled in the heart of Bel-Air.
If only the walls could talk, the things they must have witnessed. Hotel Bel-Air's glittering history is the stuff of legends; it has been an opulent hideaway for world leaders and movie stars alike for almost a century. It has been a home away from home for both old and new Hollywood; esteemed guests include, Prince Charles, Grace Kelly, Sophia Loren and more recently, Pharrell Williams, Leonardo DiCaprio and Taylor Swift.
Marilyn Monroe lived at Hotel Bel-Air for more than a decade, during her high-profile marriages to Joe DiMaggio and Arthur Miller. A mere 6 weeks before her tragic death in 1962, Hotel Bel-Air hosted Marilyn again for the famous Bert Stern photo shoot, which Vogue magazine published the day after her death. It is said that in preparation of the event, Stern put plenty of Dom Pérignon 1953 vintage champagne on ice and sprayed suite no. 261 with Chanel No.5, Marilyn's signature scent.
Hotel Bel-Air has held a 50th birthday party for Oprah Winfrey. Michael Jackson could often be found enjoying afternoon tea there. Similarly, Ashton Kutcher and Demi Moore spent their wedding night in one of the hotels prestigious suites.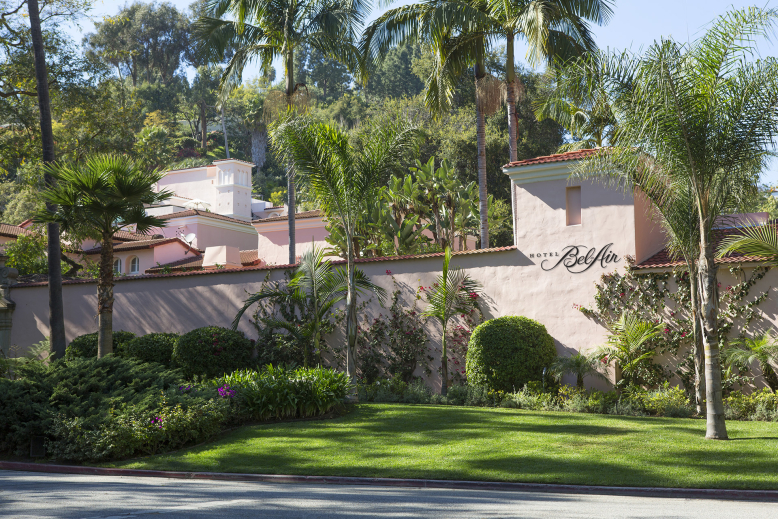 Much like the white stucco palaces with perfectly manicured lawns that surround it, Hotel Bel-Air is a complete fantasyland. I pulled into the driveway where a beautiful blonde valet met me; he looked as though he had just walked off of a film set. He swiftly took my keys and parked my car alongside the line of supercars that gleamed in the Californian sunshine. Two majestic sleeping beasts flanked my G-Class. An onyx Rolls-Royce Wraith and a gunmetal grey Bentley Continental GT.
My appointment was looming at the spa but I could not help but make time to wander around Hotel Bel-Air's enchanting gardens that span 12-acres. I was mesmerized by the gushing waterfall, the blue-blossom of the Jacaranda trees and the majestic fifty-foot pink floss tree.
I made a beeline for the exquisite 'Swan Lake' and watched in awe as the regal snow-white swans glided effortlessly around the still waters. Over the years the swans have become legends in their own right and have even been dubbed as the 'Kings and Queens of Bel-Air'.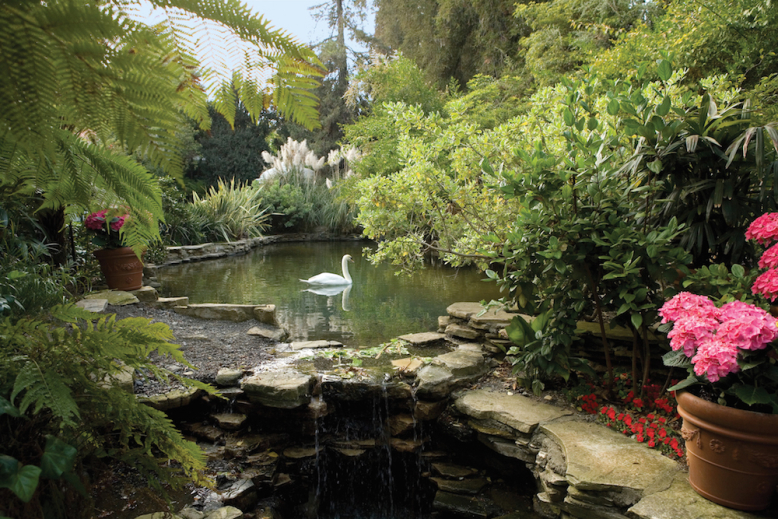 The spa was a sanctuary from the distractions of the world outside. It was so quiet that you could hear a pin drop. The only sounds were of classical music wafting from discreet speakers and the only smell was the hypnotic scent of jasmine. After a brief check-in process at the reception desk, I was guided into the changing room, where I stored my belongings safely in a locker. I changed into a luxurious white fluffy robe and silver slippers then shuffled along to the treatment room.
The treatment room was one of the largest I had ever seen. It was lit only by candles, the golden glow from the flames licked the sides of glass, sending whimsical shadows dancing across the walls.
The bed was decorated with fresh pink hibiscus flowers. My therapist swiftly cleared them away and kindly instructed me to take their place on the bed. She discreetly disappeared from the room whilst I disrobed.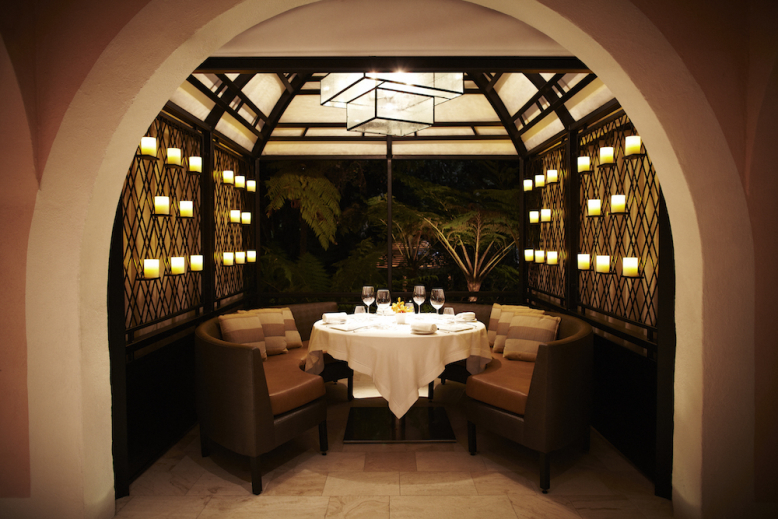 She re-entered but not before knocking firmly and courteously, all I could hear was the soft padding of her slippers on the solid wood floor. She suggested a number of aromatherapy oils and eventually I chose lavender. She rubbed the oil between her hands and instructed that I breathe in deeply and then exhale three times. As I breathed in the intoxicating scent, I could feel all my senses cloud and I succumbed to the rarity of feeling utterly relaxed.
The therapist slicked my body with the warm, sweet scented oil and massaged every inch of me, from the tips of my fingers, to each of my toes. She used light-medium pressure, just as I had requested and using long heavenly strokes, worked out every knot. The next 90 minutes were sheer indulgence and I felt myself sink into the bed, my senses clouded with bliss.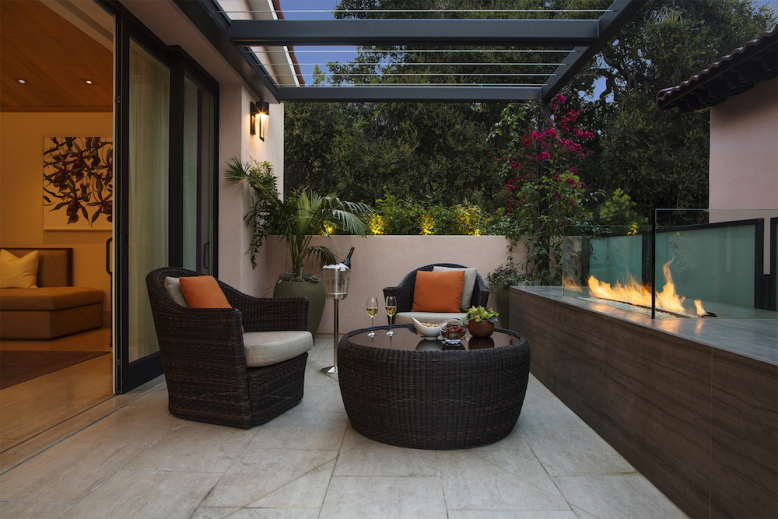 Time tends to fly when you are truly enjoying yourself and this was no different. Before long, the therapist had gently pulled the towel up to my neck and in a half-whisper she asked me if I had enjoyed the massage. I assured her that I definitely had and she responded with a soft smile. She then discreetly exited the room once more as I put on my robe and slippers, which she had carefully laid out for me.
I emerged into the bright light of the corridor and was pleased to find that she was waiting patiently outside for me. She guided me to a decadent wood-paneled suite, with a stunning mink carpet where I could relax post-massage. At some point, she had managed to set up a bed and side-table laden with drinks and snacks.
Copies of the latest issues of American Vogue and Harper's Bazaar lay next to a chilled glass of water and a cup of green tea with honey. There was a crisp green apple and a white china pot filled with sweet yoghurt coated pretzels and an assortment of salty nuts.
I emerged from the spa an hour later feeling like a million dollars.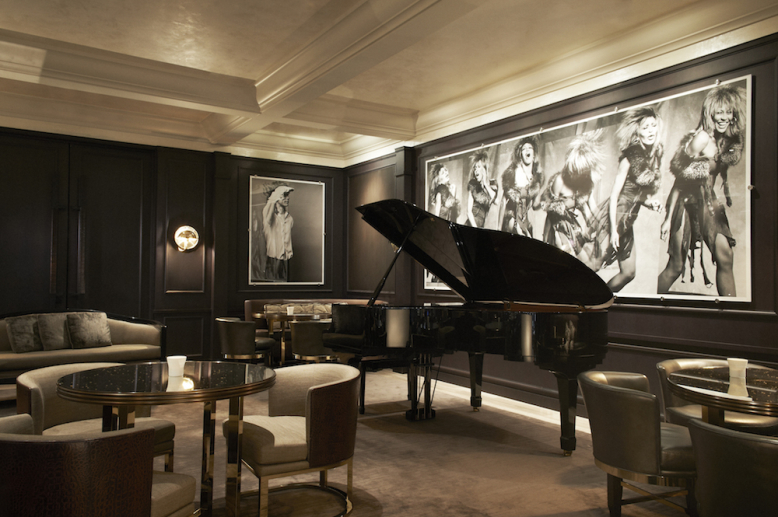 Speaking of a good hotel, Diane von Furstenberg once said: "You know there is a secrecy, there is a luxury, there is a fantasy. There is comfort. There is reassurance."
Hotel Bel-Air has all of these traits in abundance. It is Los Angeles's worst kept secret and rightly so. It has redefined glamour and elegance in equal measure for almost a century. It is not fashionable, it is magical with a legacy that will live on forever.
Hotel Bel-Air
701 Stone Canyon Rd, Los Angeles, CA 90077, United States