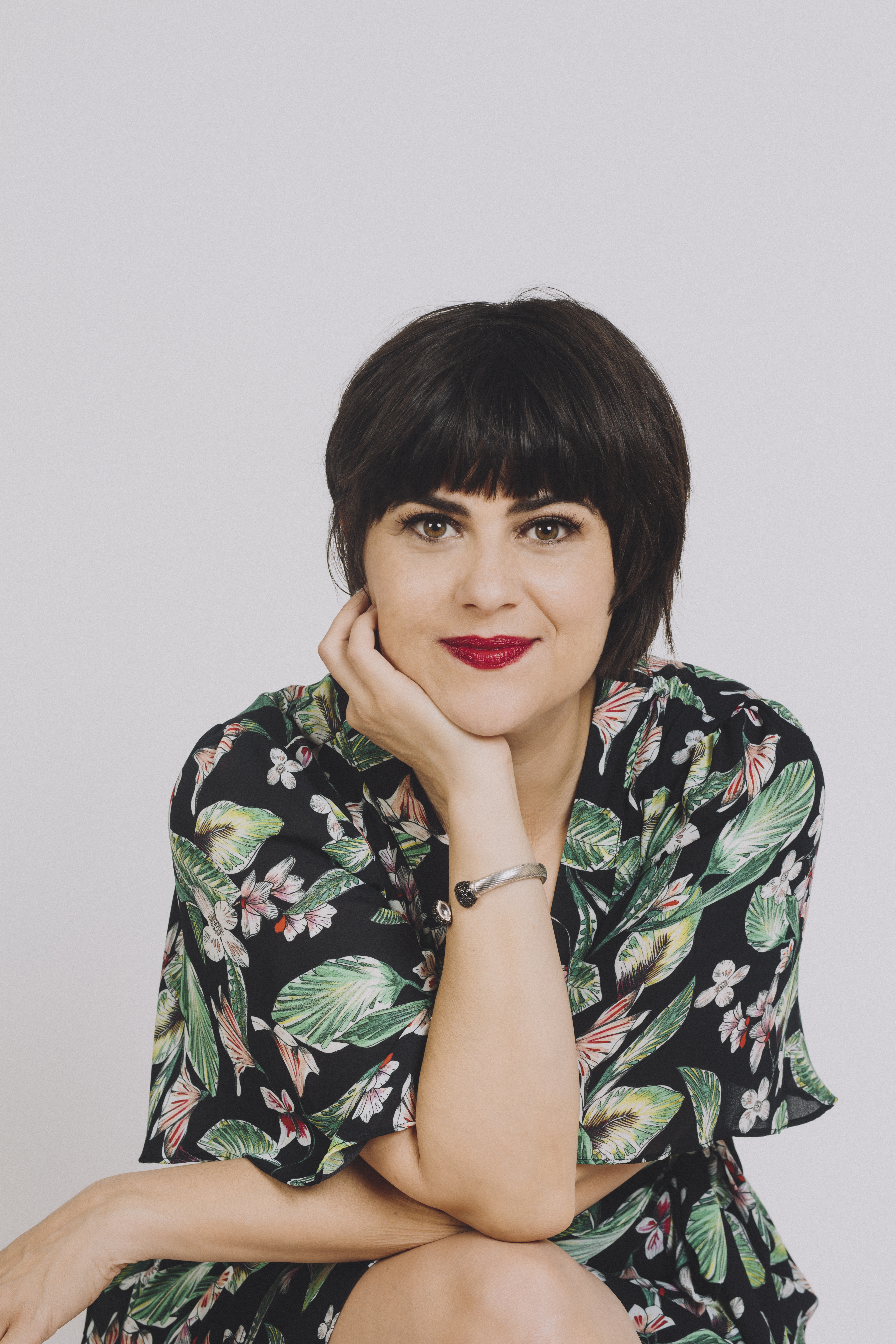 Actress. Singer. Director. Improv Queen. Writer. Comedian. Powerhouse. Sometime Wrestler. There are many superlatives that describe Rebekka Johnson which demonstrates what a talent she is. However, she is probably best known for her role of Dawn in Netflix's smash-hit show GLOW.
Created by Carly Mensch and Liz Flahive, GLOW has been one of the most talked-about shows in the last two years and features a stellar ensemble of amazingly diverse women who make up the Gorgeous Women of Wrestling (GLOW). Set in the glorious 80s, GLOW has been an extraordinary success, nominated for SAGs and Emmys, so what drew Rebekka to the show and in particular – the role of Dawn? Having watched the original GLOW as a child, she admits that she was 'pumped' at the prospect of taking on such a role.
She said: "Dawn is so fun and over the top and getting to play multiple wrestling characters is like my SNL dreams coming true in the twilight zone version of my life."
As well as watching the original GLOW, Rebekka also used to watch wrestling as well as the wrestling reality competition, 'Tough Enough' as a child, so wrestling was always in her periphery but now, like her character Dawn, she admits that she is 'fairly obsessed' about it.
The prospect of undertaking some serious wrestling moves in preparation for the role of Dawn was naturally 'terrifying', but she admits that watching the renowned documentary GLOW: The Story of the Gorgeous Ladies of Wrestling, helped her prepare for the role.
She revealed:"I loved the documentary and Little Egypt gave me a signed poster. It's currently getting framed and will be hanging in my living room soon! I was inspired by the original GLOW girls and feel a real kinship with the Housewives."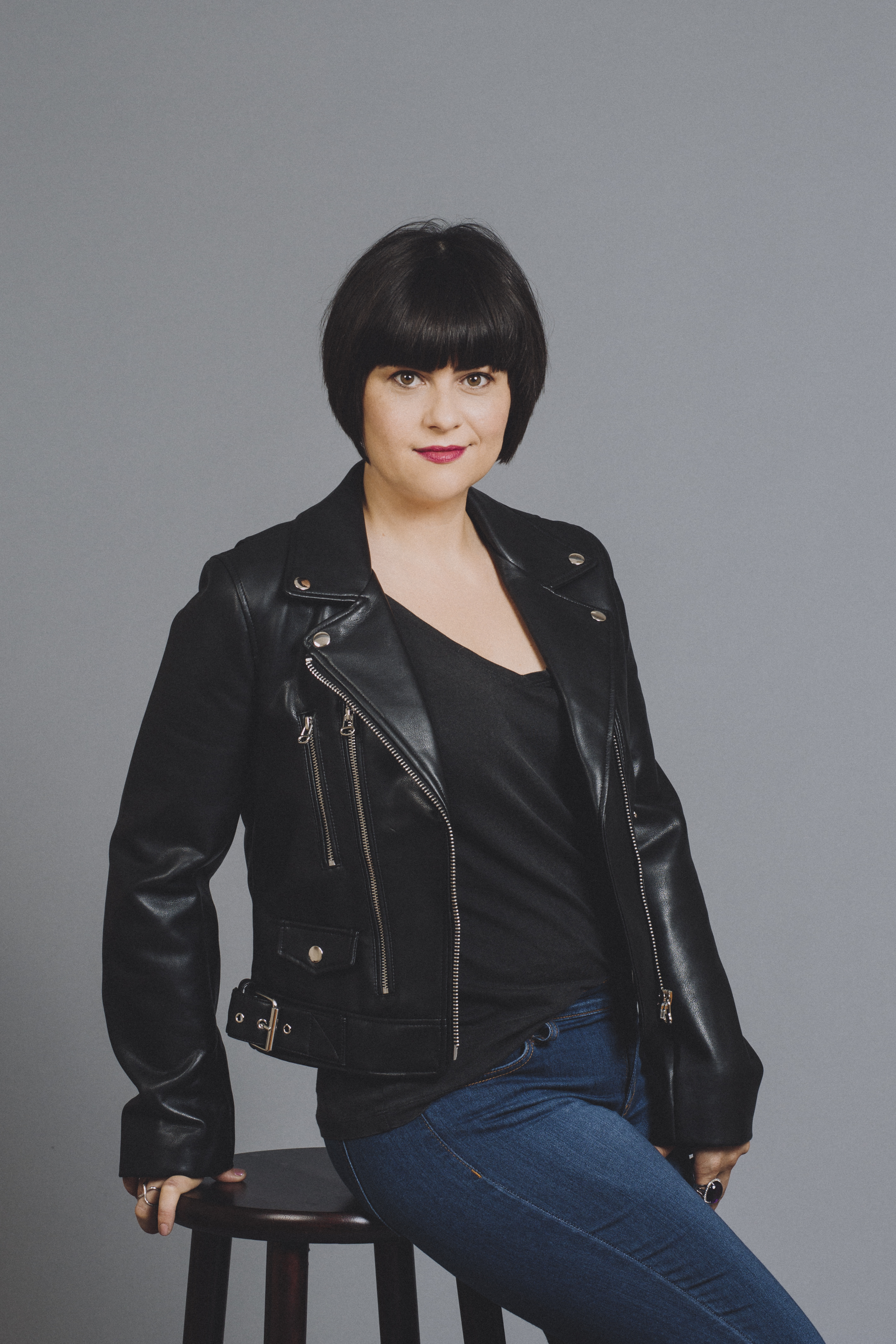 The Washington Post has compared GLOW to Penny Marshall's memorable 1992 film, 'A League of Their Own,' what does Rebekka think about that comparison? She considers the film to be a 'transformative' movie and believes that there is certainly a similar theme of overcoming sexism in the hyper-masculine world of wrestling in GLOW.
She said: "Talking of sexism, Hollywood is known for its inherent sexism, does a show like GLOW help towards readdressing the balance. GLOW is not only empowering women in front of the camera, but behind the camera as well. We have had a majority female writers' room, female showrunners, the first female stunt coordinator to win the Emmy in her category… it is definitely breaking barriers."
Betty Gilpin who plays Debbie Eagan on the show once described working on the show as 'rehab workshop (and a) feminist camp'.
Rebekka revealed: "It's so wonderful to work in an environment where most of the cast and many of the crew are female. It feels like a safe space and it is also a blast. I have been working in comedy for nearly 20 years and have spent my fair share being the only gal in a room and experiencing the misogyny and sexism that can go along with it. It's such a pleasure to not have to deal with that on this show."
She added: "I have gravitated towards female driven projects for a while. I teach improv at the feminist comedy theatre – The Ruby and perform in two all-female comedy groups, The Apple Sisters and Ms Jackson. When I was called back for GLOW, the whole room was full of women -producers, showrunners, casting… it felt very special."
Despite some progression in recent years, there is certainly a school of thought that believes that there there needs to be more diversity for women within the real-life world of wrestling.
Rebekka agreed: "I would love more women's wrestling matches on WWE's Smackdown or Lucha Underground. The talent out there is incredible. There is another all-women's wrestling promotion that I am excited to check out. I think GLOW is helping shine a light on the scene and hopefully giving them a larger audience. I hope GLOW inspires young women today."
GLOW sounds like a dream project for Rebekka but one of the most special things for her is that she gets to act with her best friend and fellow Apple Sister Kimmy Gatewood who plays Stacey. The show was looking for comedy duos to play Ethel and Edna, 'The Beatdown Biddies' and Rebekka and Kimmy auditioned together with a myriad of tag team characters. Rebekka admits that she couldn't imagine doing the show without her partner in crime.
The show is set in the 80s which is renowned for some of the craziest and fun fashion you could ever imagine. Rebekka's costumes veers from glittery spandex to housecoats.
She said: "Dawn dresses like I would have dreamed of dressing as a child. I was very into 'Girls Just Wanna Have Fun' and Dawn would have fitted right in at Dance TV. Even though I love the outrageous Dawn look, being a biddy is a bit more fun. I basically get to be a vaudevillian version of the Golden Girls – and that housecoat is definitely more comfortable."
Every wrestler has a signature move, so what would Rebekka's be? She divulged: "I'd draw from my old life and be "The Cocktail Waitress". My finisher would be 'Splitting the Check', where I'd bring my opponent a martini and then throw it in their face as I did a jump split on their table."
Fans of GLOW will be delighted to learn that there will be a third series and Rebekka anticipates that filming will commence relatively soon. This will mean that she will have to forsake her 'real life' hair and revert to her character Dawn's mullet.
Embracing a very particular 80s hair do is a small price to pay for what seems like a dream job for Rebekka. However, could we see mullet evolve into a 90s do? Could GLOW transcend to the 1990s perhaps?
Rebekka admitted: "I'm cherishing my last few weeks of normal hair but listen, I would do this show until I am 85. I think we'd all be happy to make it to 1990 and beyond. I won't quit until my Biddy wrinkles don't have to be drawn on. I'd be Old Spice!"
As well as acting and her comedy-music routines with the Apple Sisters, Rebekka is also known for her directing work for the likes of 'Speakeasy with Paul F Tompkins' and 'The Pitch' which stars John Ennis. She started teaching improv which eventually transitioned into directing stage shows which included two of Rachel Bloom's live shows.
Acting is Rebekka's first love and she wanted to act since she was a child, she reveals she tried to convince her parents to allow her to audition for TV shows or commercials, but they would not give in. However, once she found improv there was no going back.
She revealed: "They came to see some shows and could tell that it was meant to be. They couldn't be more supportive of my career and are my biggest cheerleaders. Hi mom! – She will definitely be reading this!"
As well as the third season of Glow, Rebekka will be keeping busy with her directing work and of course The Apple Sisters. What else is next for her? She has written and will star in a short film which is called 'CONSENT: a short comedy about a serious subject'. Rebekka plays a singer who ignores her fans consent in a romantic comedy gone wrong. It's an allegory for sexual assault with absolutely no sex. Kimmy Gatewood directed it and she is aiming to premiere it at a festival early next year.
GLOW is available to stream on Netflix now.
Photographer
Mandee Johnson