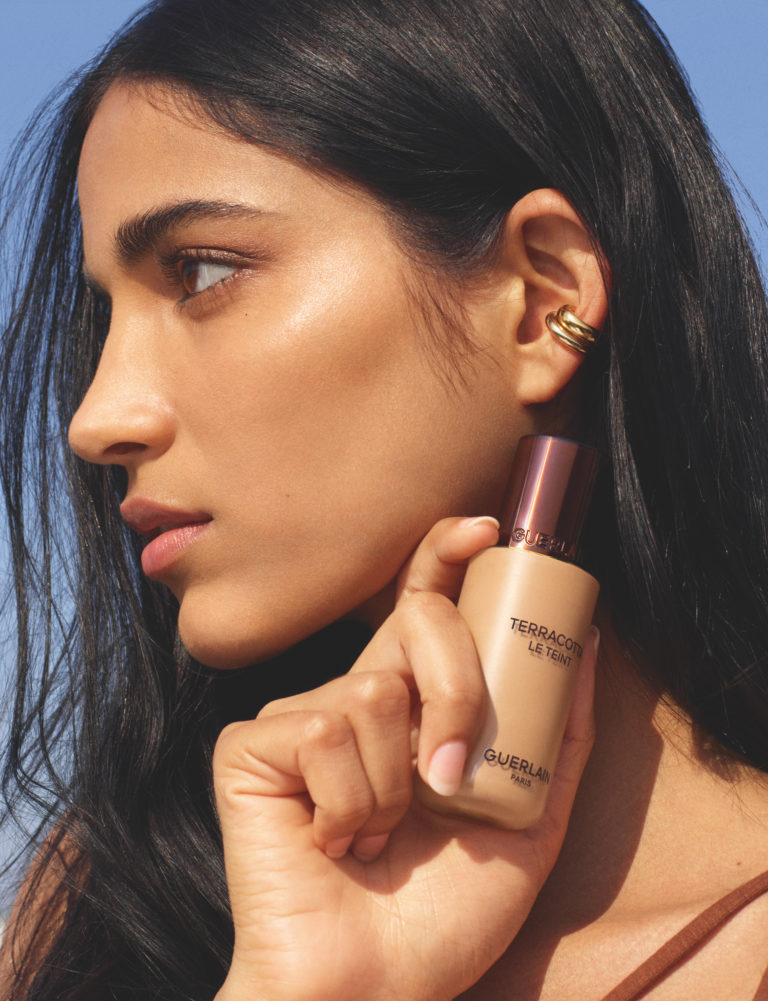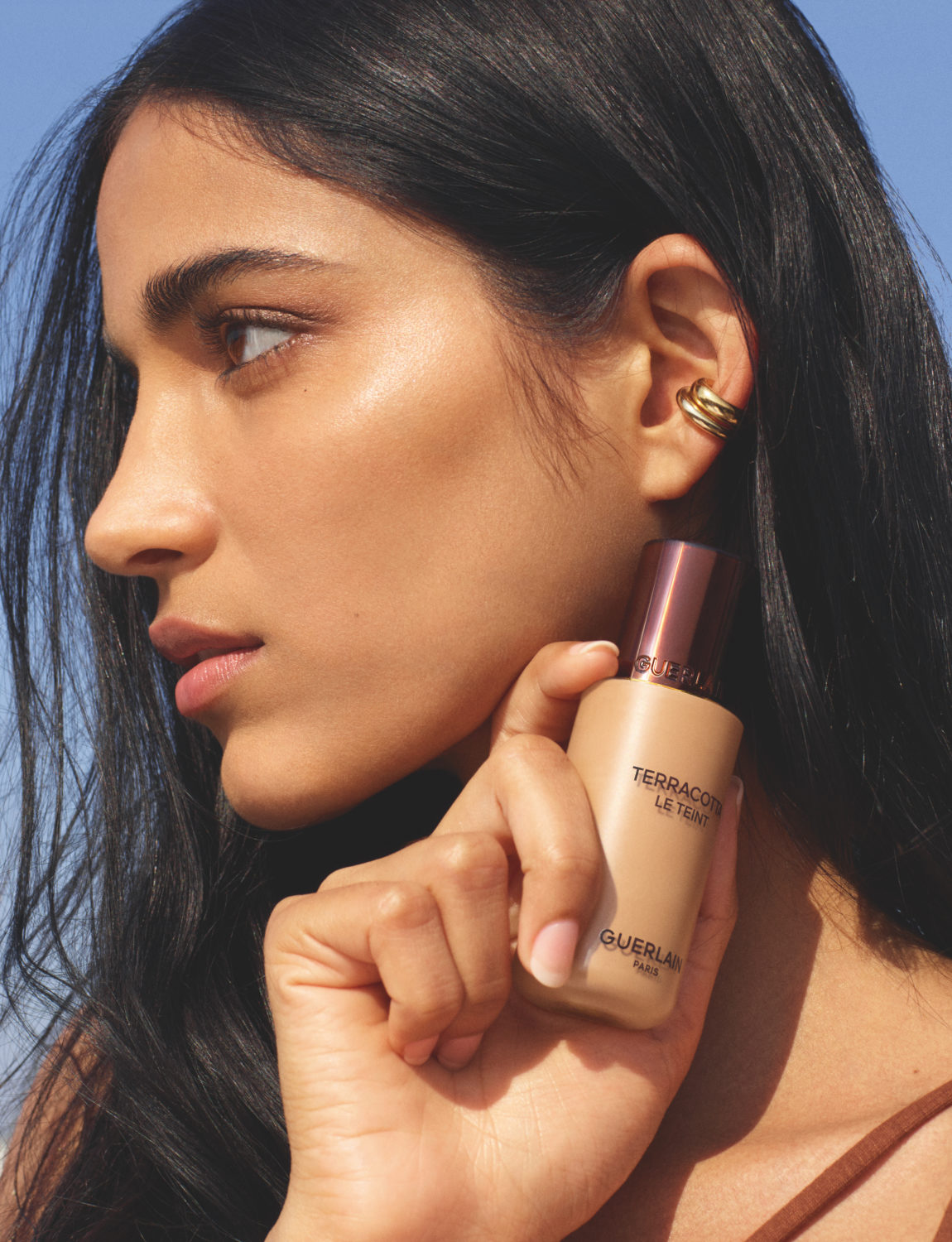 Revealing and enhancing the natural beauty of every woman, reinventing the complexion and elevating it with incredibly innovative and sensory textures are the House of Guerlain's guiding principles. For the first time since the creation of the famous Terracotta powder in 1984, the brand is launching a new foundation as part of its iconic franchise.
Thanks to its scientific expertise and refined knowledge of powder and pigment, Guerlain is defining the contours of a new-generation complexion with: Terracotta Le Teint, a liquid foundation, formulated with 95% naturally-derived ingredients*. Pairing the lightness of a powder with the perfection of a foundation. Its long-wear, no-transfer formula guarantees a beautiful healthy glow, as if you were returning from an outdoor escape.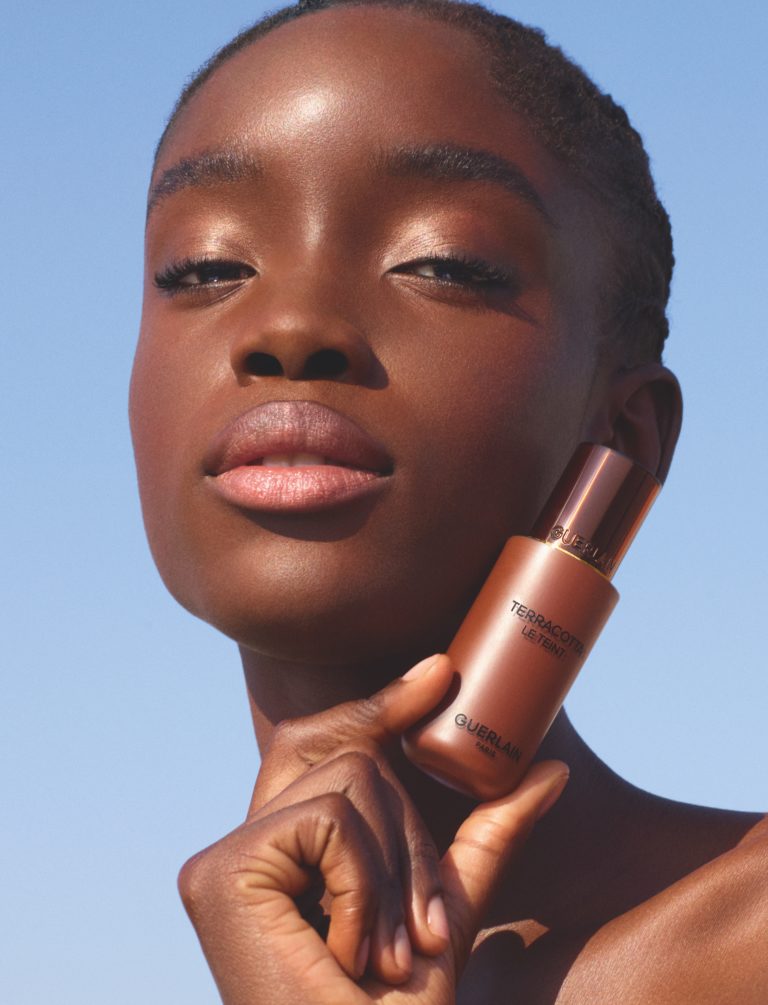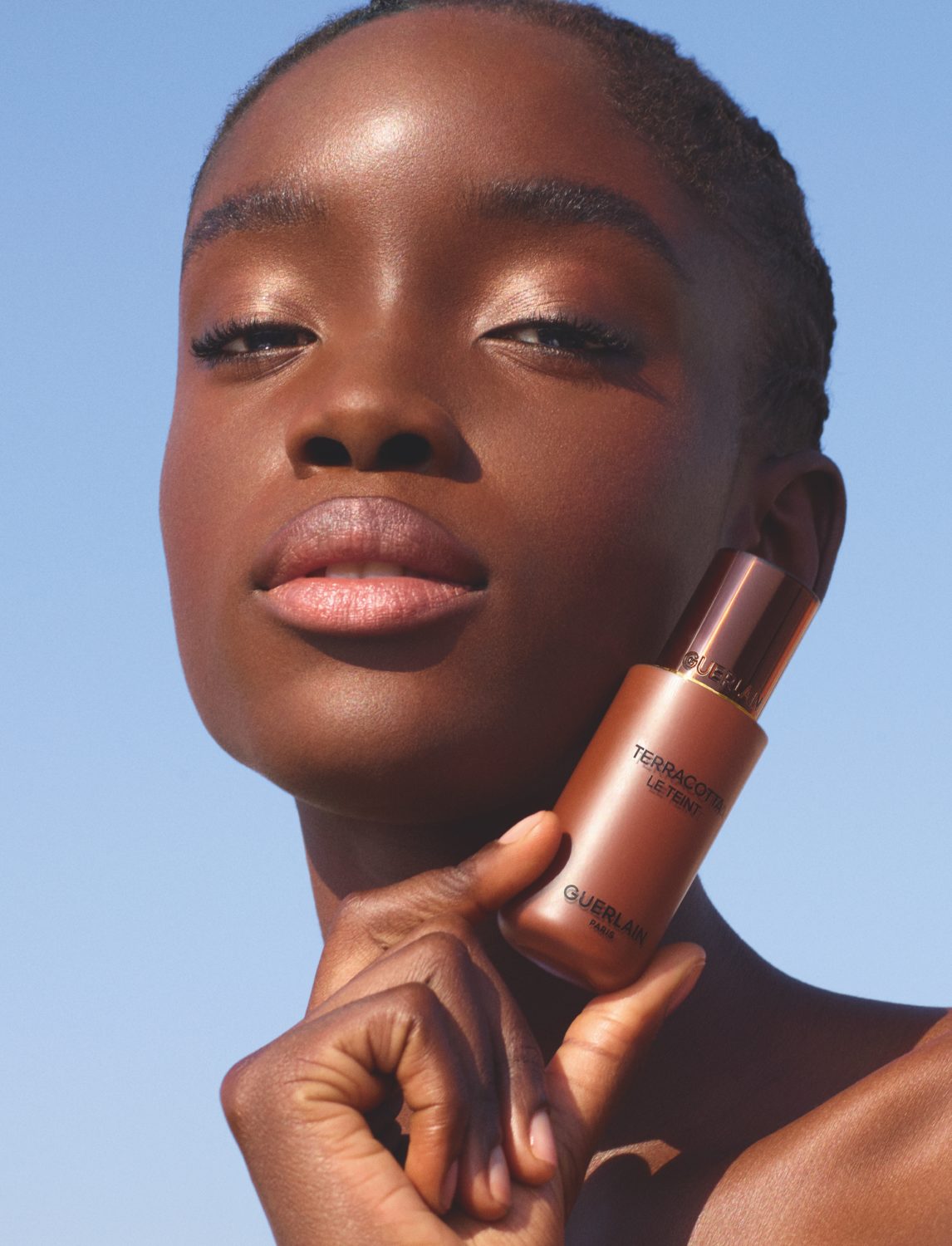 Enriching the Terracotta line, this new product has been designed by Guerlain based on the trifecta of Earth, Air and Light. Terracotta Le Teint's feat: recreating in a flash the radiant, glowing, flawless complexion that you boast after a weekend at the heart of nature.
This power of offering a fresh healthy glow in just a few seconds has been an integral part of Terracotta's DNA since its creation. A trailblazer and expert in face powders, Guerlain has developed a fluid foundation that creates the same natural, seamless and ultra-beautifying result. This incredibly fine, ultra-light texture offers a barely-there feel and buildable coverage thanks to its intuitive brush application.
Wearing Terracotta Le Teint, skin is beautifully enhanced and glowing. Perfecting powders integrated into the formula instantly create a flawless yet unbelievably natural luminous matte finish. On the high points of the face (cheekbones, bridge of the nose, etc.), light catchers ensure a fresh and luminous complexion – the famous beautiful healthy glow, as if you had just returned from an outdoor escape.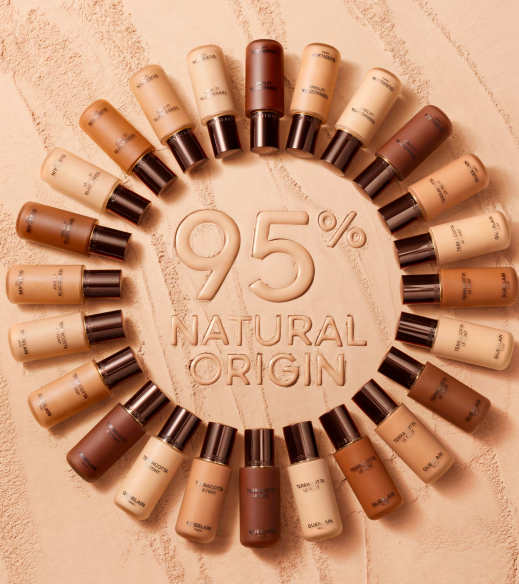 Terracotta Le Teint comes in a wide array of 30 shades: 16 intensities and 3 undertones (neutral, cool, warm), covering the entire complexion spectrum. Its exceptional formula contains self-adaptable shimmer – Gemtone, which allows it to adjust to all skin tones. The colour remains stable all day long and maintains a tone-on-tone effect. The airy formula is incredibly light to apply, delivering perfect tailor-made, buildable medium-to-high coverage.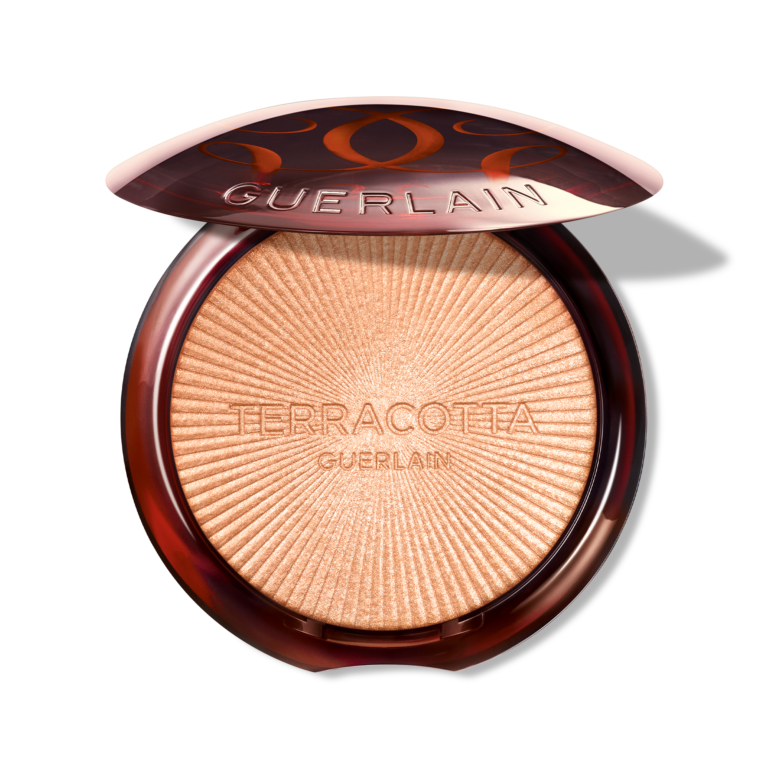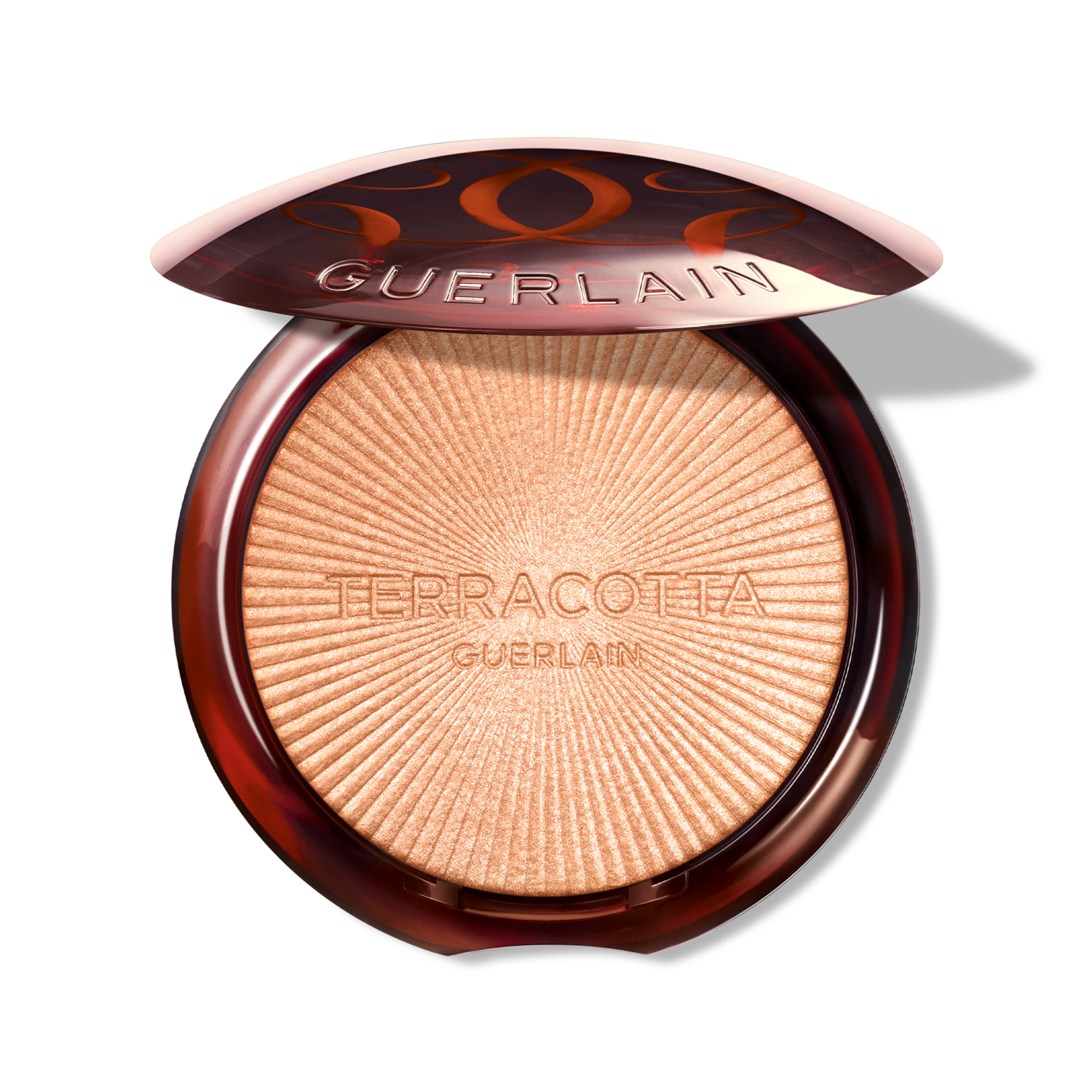 Perfectly smooth, even and flawless thanks to Terracotta Le Teint, skin is prepped for the application of a Terracotta powder. Thanks to four powders with complementary finishes, the Terracotta range enhances a made-to-measure sun-kissed glow, all year long.
Terracotta Le Teint Healthy Glow Perfection Foundation £47
Terracotta Luminizer The Shimmering Powder £46
@guerlain