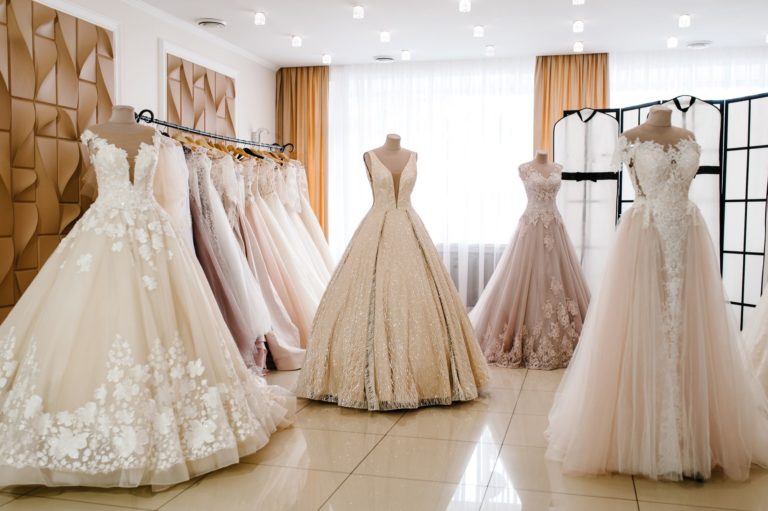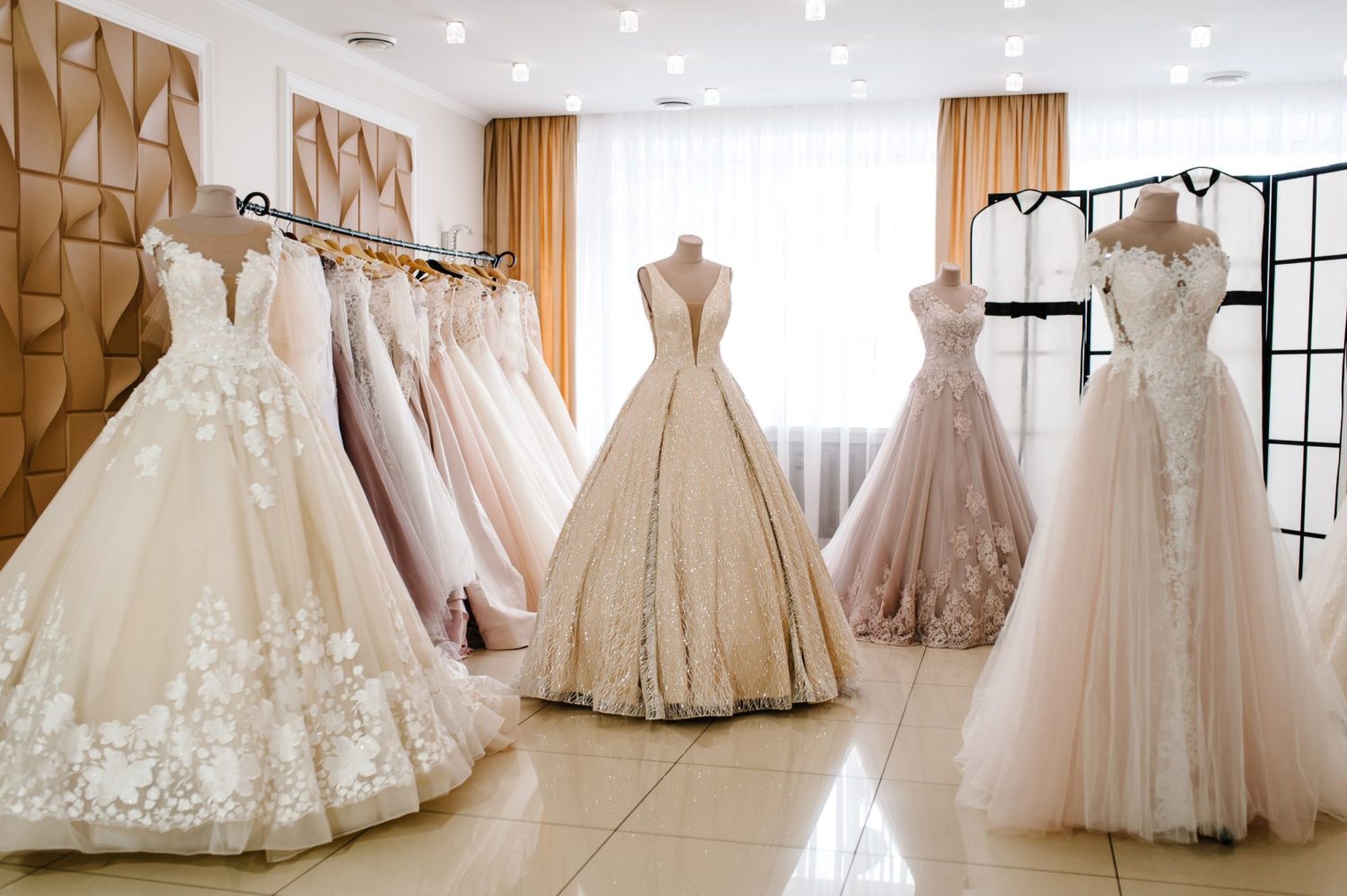 It's every woman's dream to look her absolute best on her wedding day. And since weddings are a significant life event, finding the ideal gown for this occasion is essential.
But looking for the perfect wedding dress can be stressful, especially with so many options available. You should be able to choose one that matches your theme and has the right style, silhouette, and fabric. So, how do you pick the right one? The following nine tips will assist you in making your decision.
Set A Budget
Your budget should be your first consideration when looking for a dress. The dresses you try on must be within your limit to save time. Doing so also saves you the heartache of loving a dress you can't afford.
Let your consultants know your spending limit so they only show you pieces within that range. They can also assist you in selecting dresses with simpler styles since they're less expensive than those with intricate beadwork.
Alternatively, you can explore vintage shops for pre-loved dresses to get a nice gown at a lower price. You can also look for boutiques that put their items on sale from time to time. All you have to do is subscribe to their newsletters to get notified when they do.
You must also remember to set aside a budget for your accessories, like veils and shoes, and alteration fees. This way, you can complete your whole look without overspending.
2. Consider Your Theme, Venue, and The Weather  
Make sure your dress suits your theme and venue, so everything looks cohesive. You can achieve this by looking for boutiques that offer gorgeous wedding gowns that are perfect for the aesthetics you're going for.  
A dress with an A-line silhouette may be a good choice for a garden wedding. Churches are often strict on dress codes, so a more modest design is a better option.
Aside from the theme and venue, it would help if you considered the weather on your wedding day. For instance, if you're getting married in summer, you should expect humid weather. Therefore, you must select a fabric that doesn't leave sweat stains and is appropriate to the season.
3. Dress According To Your Body Type  
When looking for the perfect dress, you should consider the styles that complement your body type. It should also highlight your best features and enhance your shape.
For example, mermaid gowns are flattering for brides with hourglass figures or those who want to accentuate their waist and hips. Meanwhile, empire-line dresses are advisable for petite women who'd want to appear taller.
Whatever your body type is, there's surely a perfect dress for you.
4. Look For A Style Inspiration  
Style inspirations give you and your consultant an idea of your desired pieces. It also saves you time browsing from rack to rack to find a dress you'd like to try on.   
To start, you can go to Pinterest and look for wedding dresses you like or cut-out photos from magazines. Having a visual peg also ensures that the shops you're visiting have the designs you have in mind.
4. Shop Months Ahead Of Your Wedding  
Give yourself enough time to find your perfect gown. This way, you're not pressured to say 'yes' to a dress you don't love. Wedding planners recommend searching for your gown six to nine months before your wedding.
You should have ample time to visit different shops before deciding because alterations can take months. Finding the right dress early on will allow your tailor to work on it so it's ready on your special day.
However, it's not advisable to choose a wedding gown too early. Trends may change, and as a result, your dress may look outdated on your wedding day.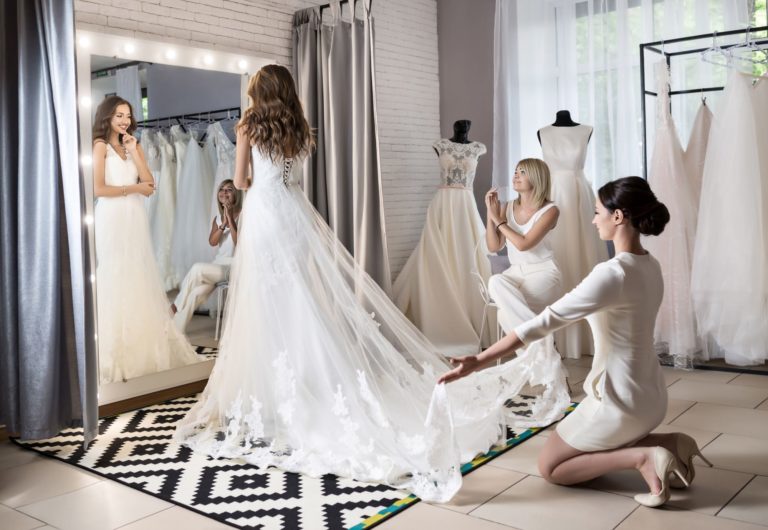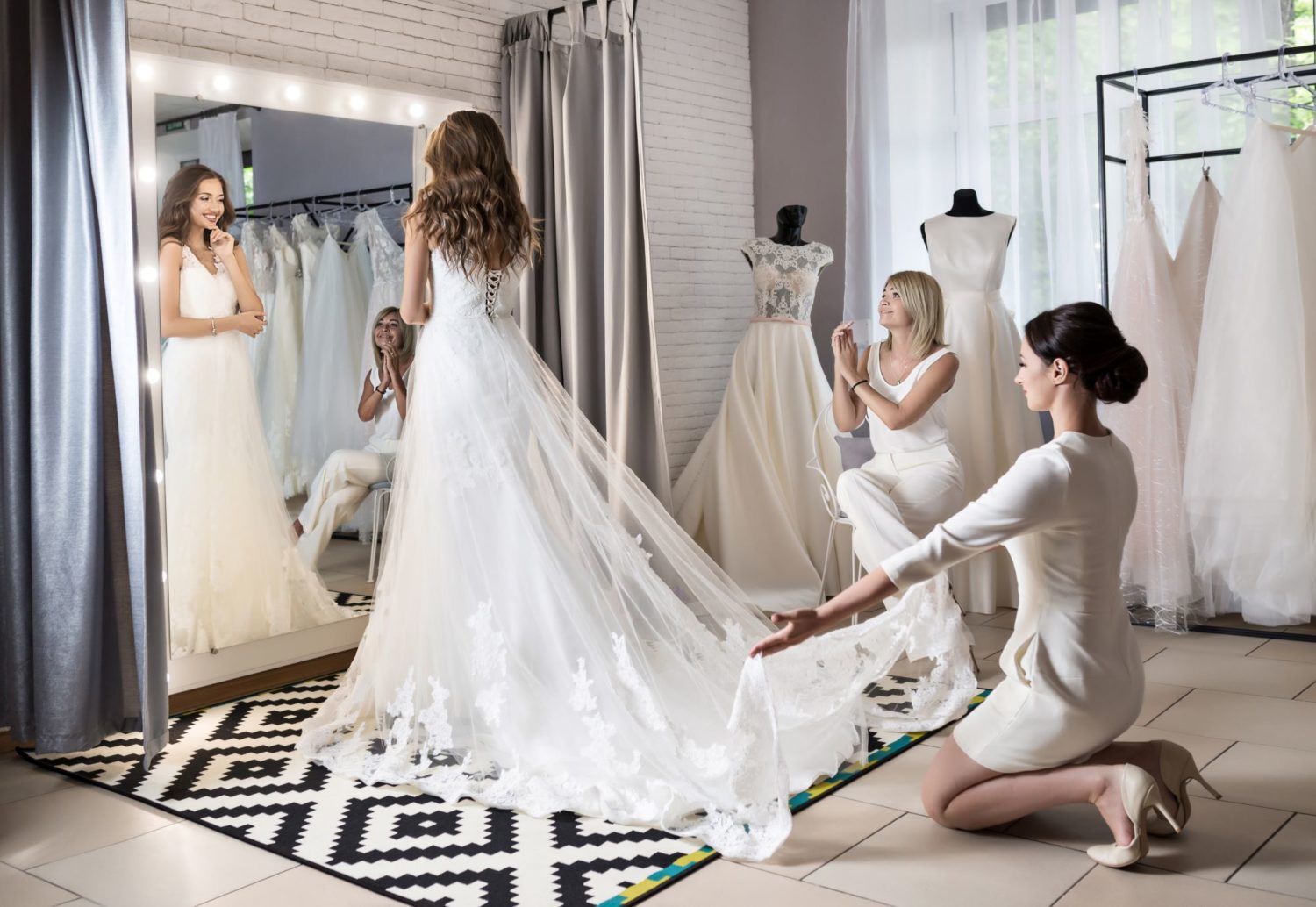 5. Try On Different Styles  
You may be biased about the inspirations you have in mind. However, remember that some designs may be more flattering than your initial choices. So, when you try on dresses, prepare for the possibility of choosing a different style.
6. Bring A Few People Whose Opinions Matter To You  
Choosing the perfect wedding dress by yourself is tough, but the task becomes easy when you share the decision with the people dearest to you.
When trying on gowns, it's best to ensure you don't bring a crowd since many people commenting on the dress can give opposing views, making the decision even harder. Instead, bring about two to three people whose opinions you respect and who can assist you in selecting the dress that's most appropriate for you.
7. Make Sure You're Comfortable  
You can expect to move a lot on your wedding day so you must be comfortable in your dress. The last thing you'd want is to be restricted by your gown. Try sitting, walking, raising your hands, or dancing to see if you can do so freely.
8. Only Say Yes When You Want To  
Don't feel pressured to select a design because others say you should. It's your special day, so you can pick the dress that brings you joy. Your wedding dress should also give you confidence and make you feel especially beautiful when you wear it. Otherwise, don't hesitate to choose another.
Key Takeaway
Finding the perfect wedding dress may be one of the toughest tasks in your planning list since it entails a lot of consideration. But by heeding the advice above, you can ensure that the dress you pick is flattering to your body and suits your wedding theme. Remember to take your time and sleep on it if you must. You should also be true to what feels right to you so you can choose the dress you won't regret.