I am confident that I am just one of millions, who have gazed admiringly up at the Gherkin on their way past it. Like it or lump it there is no denying that the building is a true London icon whose silhouette is utterly unmistakable and synonymous with a modern England for better or for worse. It looms over the financial district casting a shadow so great that it almost touches the Thames. However, it is so easy to be distracted by this vast epochal landmark that one forgets to actually consider what might lurk inside. The answer to that is floor upon floor upon floor of offices, which are so samey that they act as a sort of City-Cerberus, guarding the final destination above.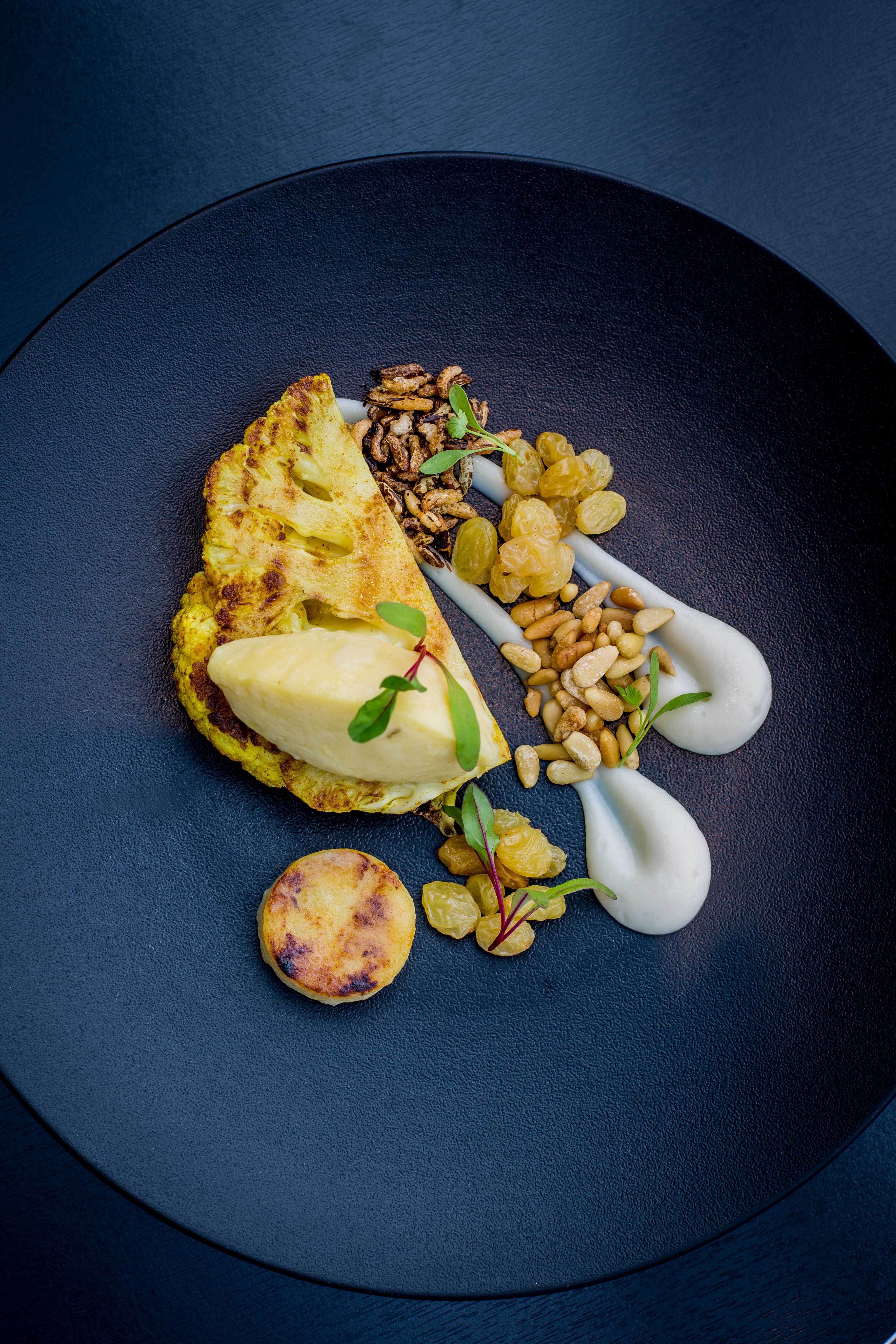 On the 39th floor of the Gherkin is Helix, the restaurant by Searcys, so named in honour of the helix-like shape of the building which houses this venue. Above the restaurant is the Searcys bar. Both benefit from a view so staggering that I strongly advise use of the handrail on all banisters for fear of plunging down whilst distracted by that bizarre knee-jerk reflex of trying to spot your neighbourhood from this vantage point.
The view truly is breath-taking and arguably cannot be matched across the rest of the entire capital and it is Searcys who have sunk their flag into this summit, in Hillary-esque fashion.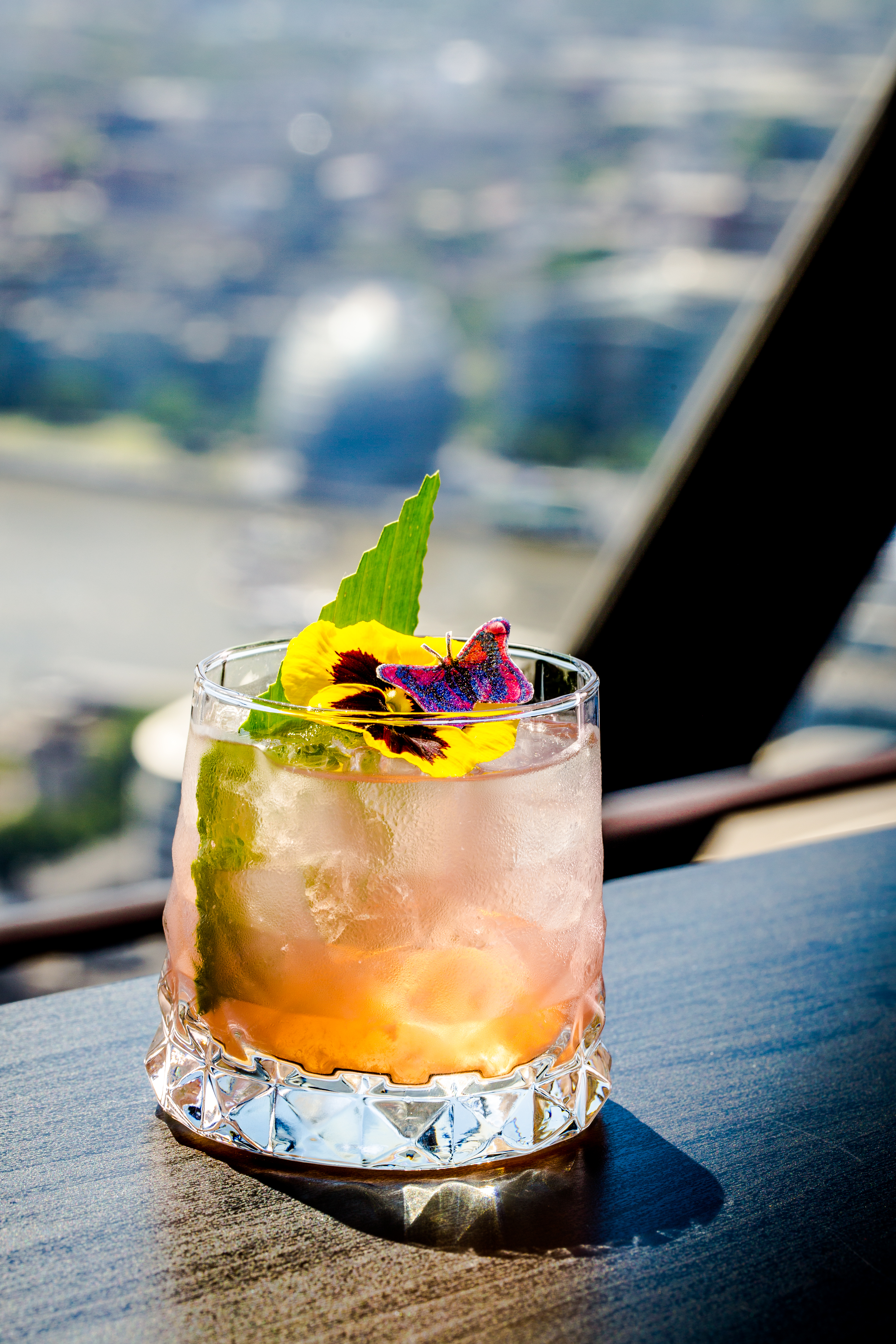 Helix itself is an aesthetically pleasing expression of contemporary design where steel and glass abound but not in such excess as to imbue an industrial quality. The atmosphere is vibrant and elated as diners pause between mouthfuls to stare out at the seemingly endless panoramic view. A classic British style is the key feature of Helix's gastronomic offering, the impression it gives is one of simplicity and supreme confidence in the dishes that have made the cut and appear on the menu. Searcys also make a point of always trying to source ingredients locally, thus emphasising the British appeal of Helix.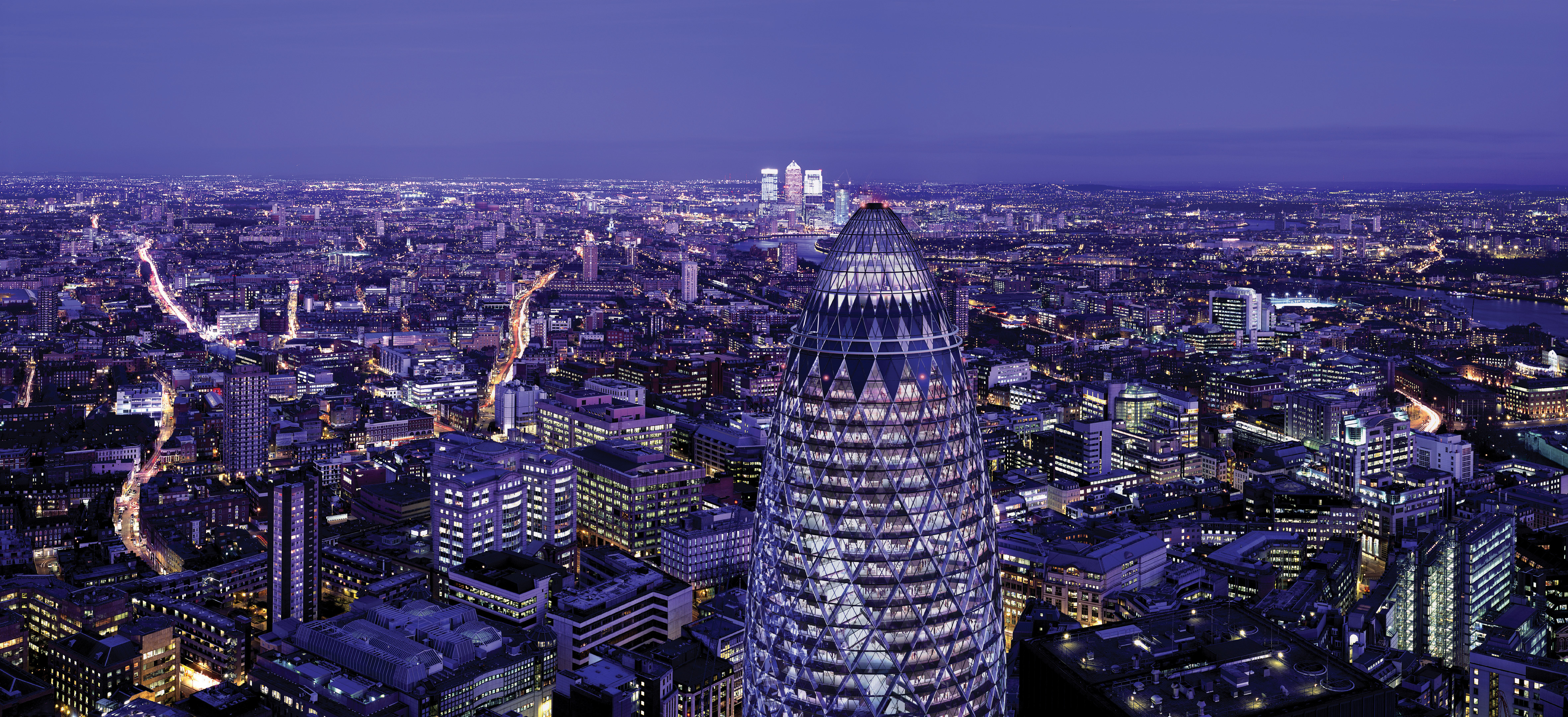 Particular note must be made to the 'crispy pig's head, 'nduja, pecoroni and burnt apple', a starter which makes use of all the parts of, you guessed it, a pig's head. Don't be dissuaded, for you are in extremely safe hands with the chefs at Helix. The Cornish mackerel, rock oyster, rhubarb, cucumber and dandelion did also look awfully ravishing. For mains the Goosnargh duck, chicory, gooseberries and honeyed-walnuts really stole the show. The duck was cooked to absolute perfection and retained that succulent pink within, along with a full, bold flavour complemented in particular by the accompanying walnuts.
For pudding I highly recommend the decadent pleasures of the lemon tart which is a beautiful way to make use of crisp citrus to refresh the palate a little after a sublime meal. The tart is served with meringue, Crème fraîche ice cream and fresh raspberries, thank me later. Also worth its own mention is the excellent and diverse wine menu at Helix. There is a handsome selection of reds, whites or champagnes by the glass for those only looking for a more modest tipple to sit alongside a working lunch. The restaurant's selection is extremely impressive in its sheer breadth and diversity and is surely enough to lull even the most picky wine enthusiast into a contemplative silence as he or she pores over the list.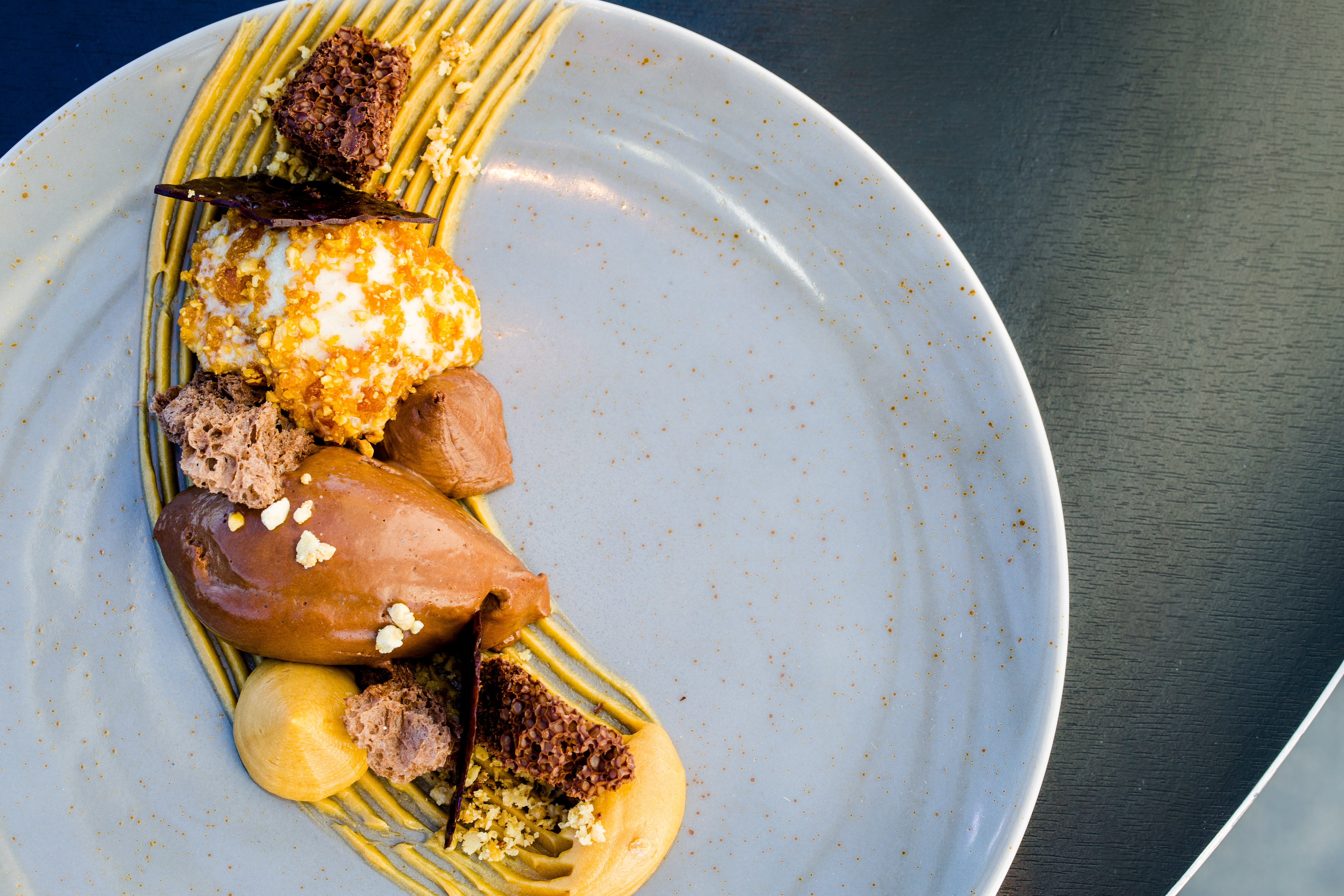 It would be a great mistake to think that the main accolade of Helix is the view alone, the menu is well thought out and the dishes are created with flair and innovation whilst staying true to an underlying sense of British traditionalism.
Searcy's at the Gherkin
30 St Mary Axe, London EC3A 8EP