There are country houses, and then there are the country houses of dreams. The ones that stay with you long after you have packed away your overnight bag and returned home. At these fantastical venues, it's not just the location that makes a staycation special, it's everything from the onsite facilities to the service – and let's not forget, exceptional food is a must. You need the whole package to make a stay unforgettable. Well, we'll let you into our little secret… Homewood has the whole package and more.
Nestled amidst the serene Somerset countryside, just 10 minutes from the centre of the picturesque world heritage city of Bath, Homewood Hotel & Spa is a testament to timeless elegance and classic charm. Tucked far enough away from the hustle and bustle of city life, this country house hotel offers an unparalleled retreat for those seeking relaxation, luxury, and a touch of history.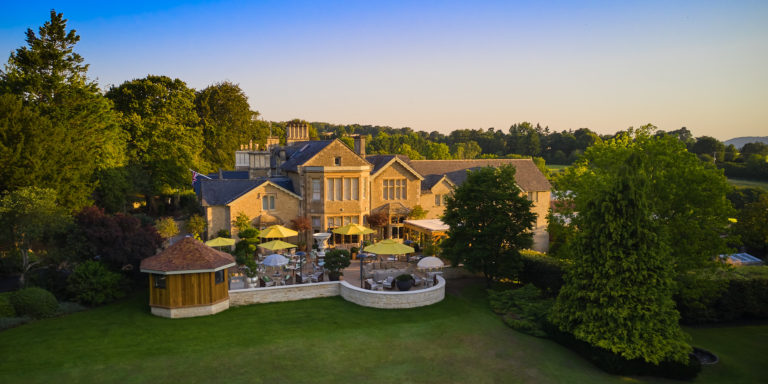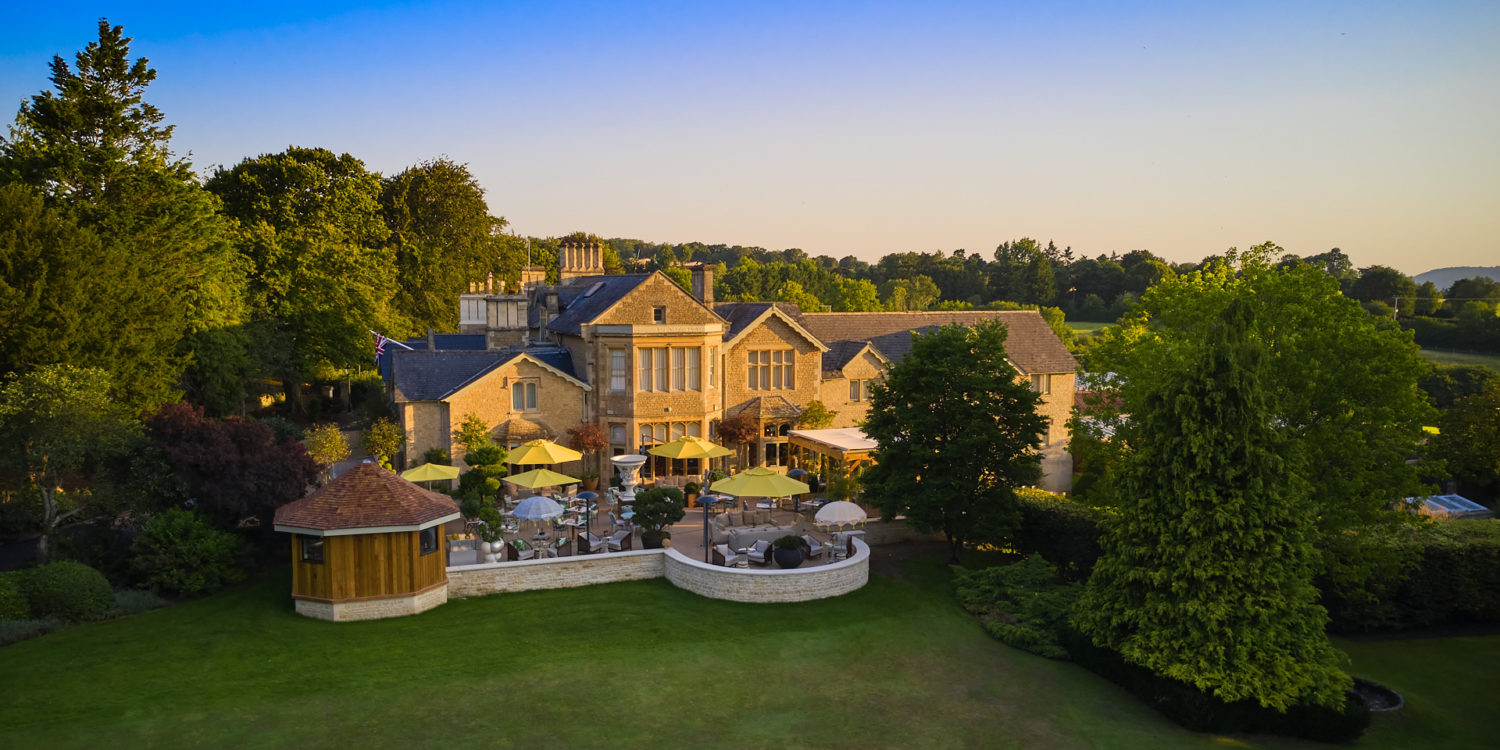 Homewood is more than just a place to stay; it's an experience that transports you back in time. The original foundations of this historic Georgian country house date back to the 13th century and have been lovingly restored to its former glory, preserving its architectural marvels and original character. From the moment you step through the hotel's grand entrance, you'll be captivated by the opulent Art-Deco-inspired furnishings, eye-catching art, Georgian fireplaces, vintage chandeliers, and exquisite antique furnishings that take you back to a bygone era.
Checking in at Homewood was a breeze, with impeccable service right from the start – a hallmark of an exceptional establishment. Be sure to help yourself to the complimentary fully stocked pick 'n' mix station while a member of the reservations team organises your room keys.
When it comes to where you'll lay your head, the allure of Homewood extends beyond its historical significance. Each of its 31 well-appointed guest rooms and suites is a sanctuary of luxury and comfort, split between the main building and the new Mallingford Mews, a separate space just next door. Whether you choose a cosy luxe room with a view of the lush gardens or one of the lavishly adorned suites with a private terrace, you'll find that no detail has been spared when it comes to relaxation.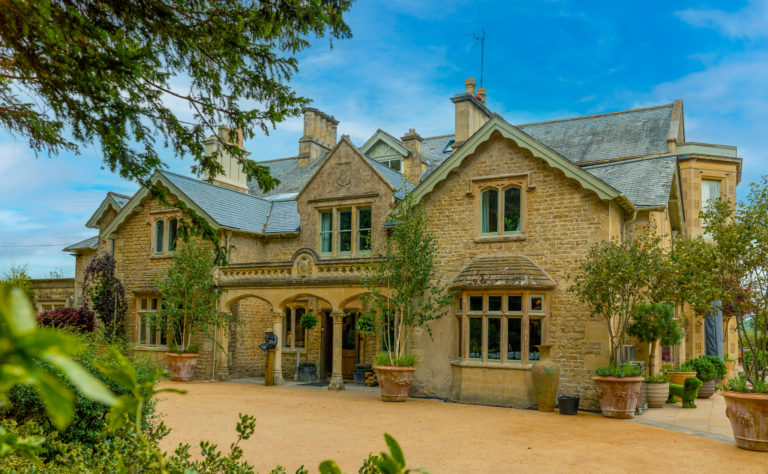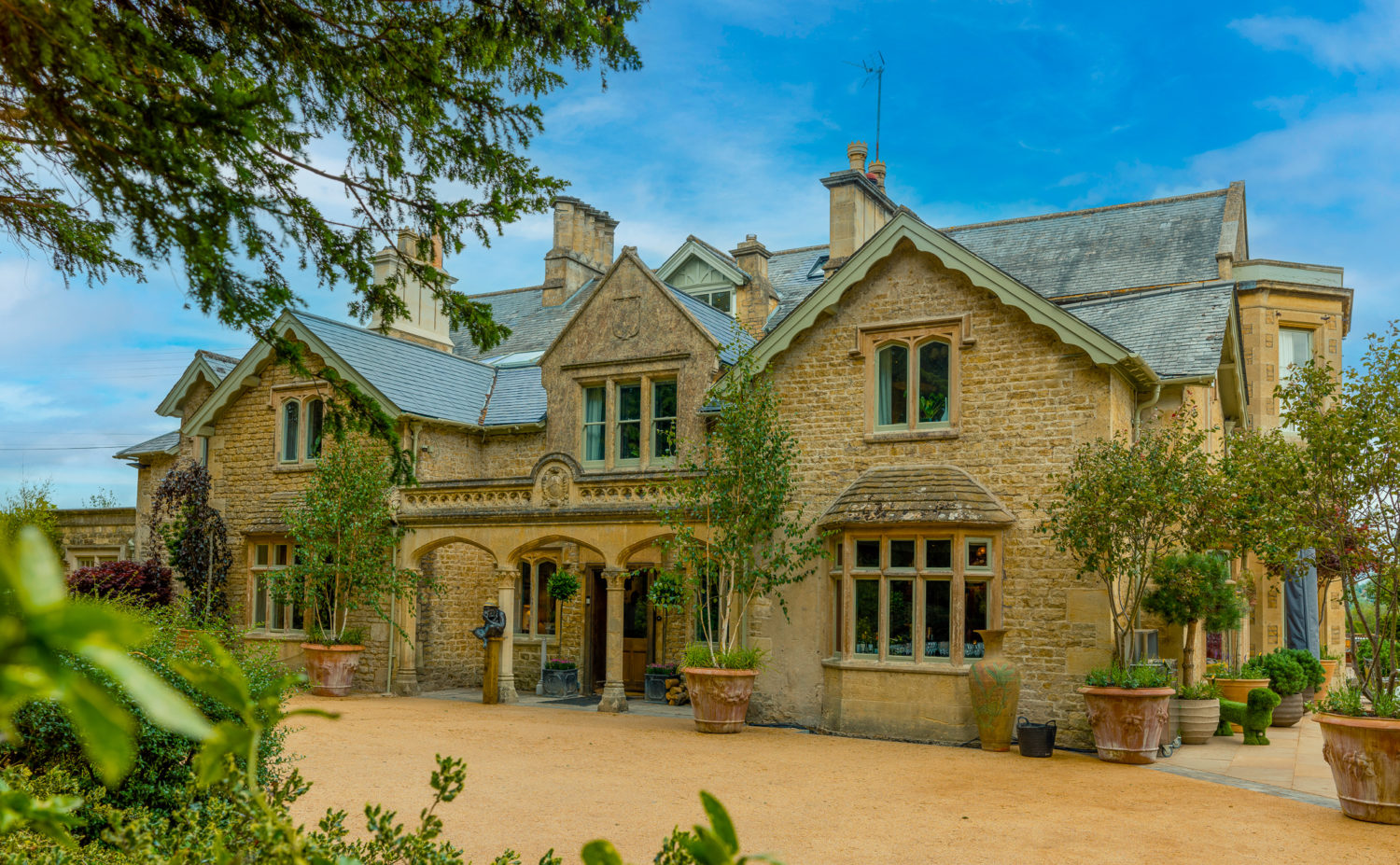 The first thing you notice when you walk into any Homewood Hotel room is that there are so many homely touches. There's no clinical hotel room feel here, instead you'll find individually designed spaces complete with personality and character – as well as fancy appliances like a Smeg coffee machine, Roberts Radio and a Dyson hairdryer – not to mention the added touch of homemade brownies and handy walking guides.
Don't want to leave your furry friend at home? You're in luck. Homewood is very dog-friendly with a whole box of doggy treats available to greet your tired pup on arrival. What's more, your dog is able to accompany you as you explore the hotel, meaning you can take them for a stroll around the hotel's expansive gardens and grounds (20 acres to be precise) and even dine with your dog next to you.
Even if you don't have a furry companion, a ramble around the meticulously manicured gardens rewards the adventurous. Be sure to admire the dining domes, giant giraffe, electric art work and the impressive outdoor play area that children and adults alike can enjoy.
Fancy some me time? (Who doesn't?) You'll find a range of spa treatments, including a selection of holistic Ila treatments at Homewood's Spa. Lounge by the outdoor pool which is heated year-round or indulge in a dip in the outdoor hot tub with a cocktail in hand gazing over the scenic Avon Valley. Inside you will find more relaxing sun loungers alongside a sauna, steam room and a hydrotherapy pool, plus an array of treatment rooms. You might even be lucky enough to experience the shepherd's hut treatment room, which we were able to try and let me tell you, an invigorating massage before dinner is an absolute slice of heaven. This verdant oasis allows guests to unwind and rejuvenate so if treatments aren't your thing, you can simply relax with a book in a quiet corner. The sense of tranquillity that permeates the whole estate is the perfect antidote to the demands of modern life.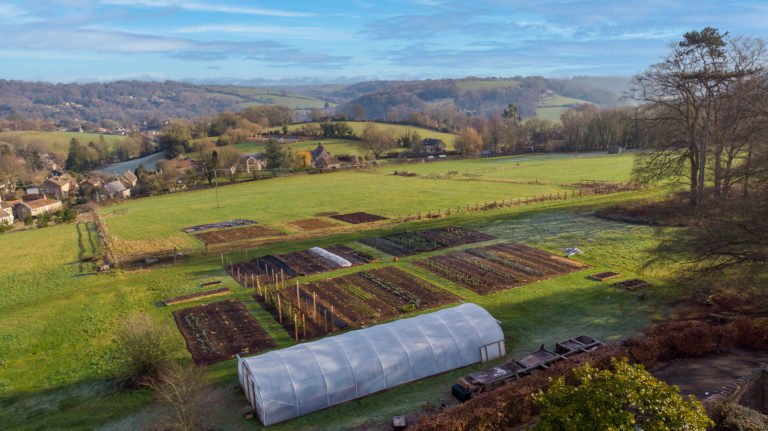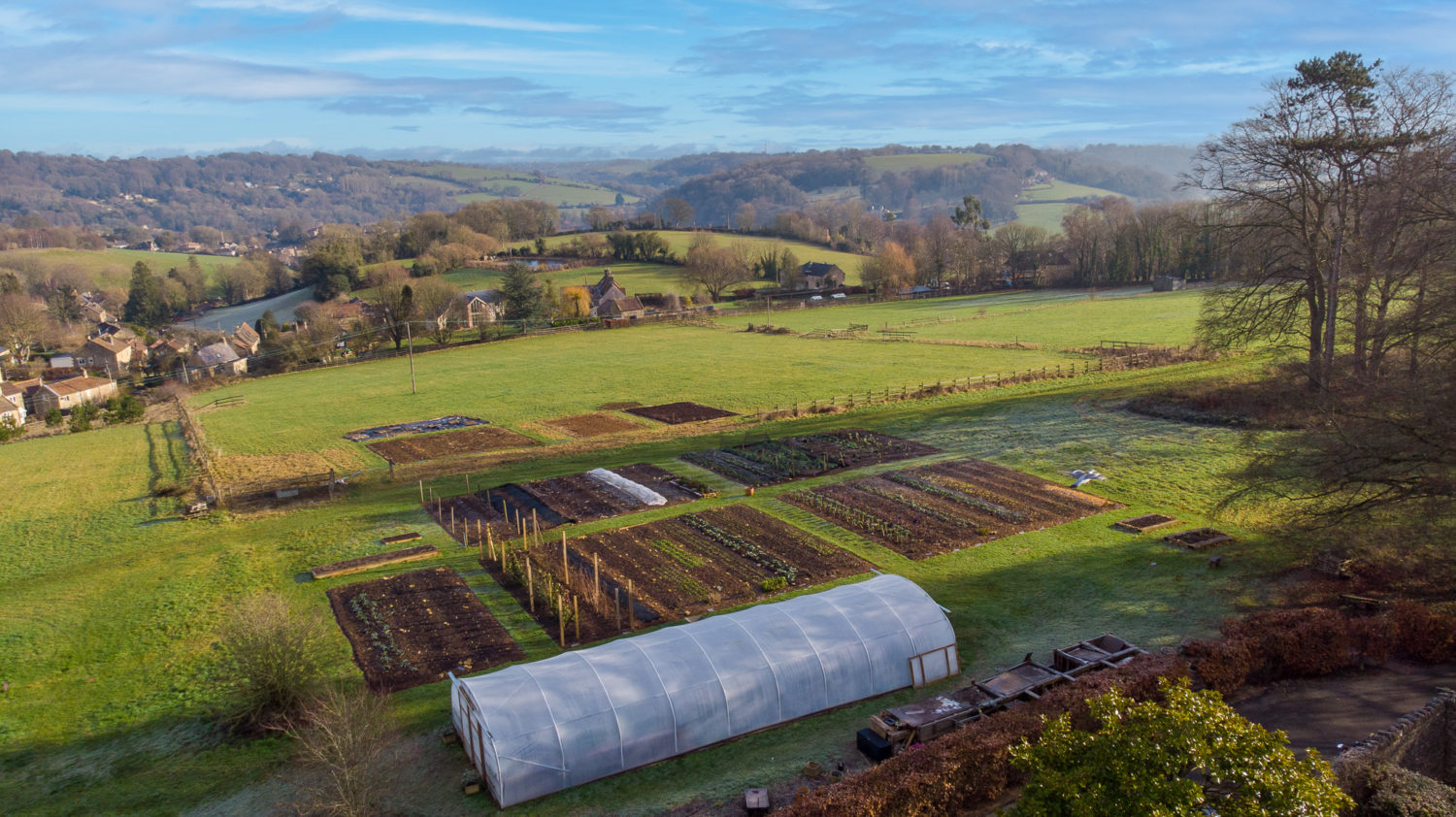 One of the highlights at Homewood is undoubtedly the culinary experience. The hotel's restaurant Olio offers a delectable menu that showcases both local Somerset produce and Mediterranean flavours. Highlights on the a la carte menu include a range of moreish grazing plates, Walter rose lamb cutlet served with caponata, chimichurri and crumbly feta and pan roast sea bream with a heritage tomato and sultana fresh salsa and a red pepper sauce. Be sure to check out the no-dig menu from their impressive kitchen garden, which champions local and home-grown food from the on-site allotment. We had a peek before dinner and, wow, what an impressive pumpkin patch, not to mention the seasonal root vegetables and tomatoes galore. 
Though Bath is available to explore nearby, Homewood can provide everything you need for a proper country escape – and there are plenty of places to dine to keep things interesting. Enjoy a sumptuous breakfast by the fireplace, savour a Sunday roast in the dining room, lunch in the dining domes or opt for a delightful afternoon tea on the terrace overlooking the picturesque grounds.
Enjoy an aperitif or digestif in the spacious drinks room. We highly recommend sampling the Rose-Berry fizz or why not treat yourself to a mezcal smoky Bloody Mary with breakfast?
Whether you're planning a weekend getaway, a romantic escape, or a special event, Homewood Hotel & Spa promises an experience that is nothing short of extraordinary – a truly hidden gem just waiting to be discovered.
Homewood, Abbey Ln, Freshford, Bath BA2 7TB