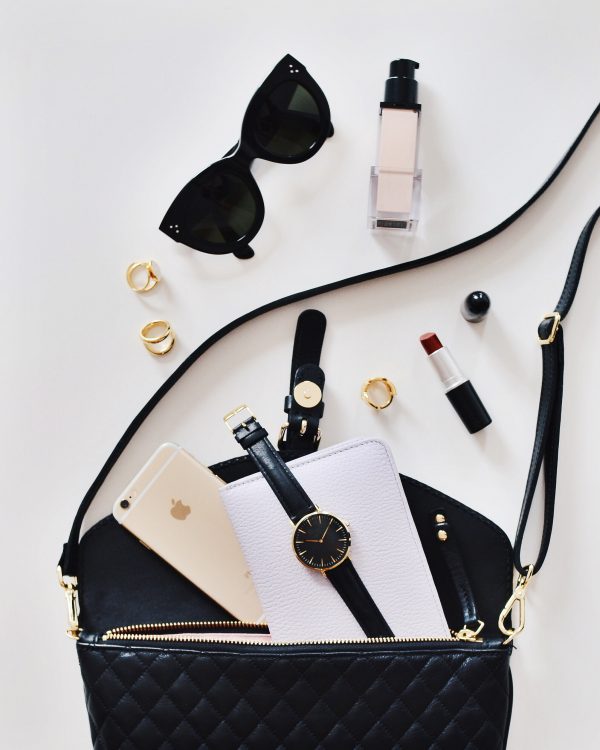 It doesn't mean that if your wardrobe is filled with basic T-shirts and blue jeans, so when you want to spice up your outfit a bit, you have to end up whining about not having a little black dress and a pearl necklace for going to a fancy dinner. We are offering some tips that will make you choose the right accessories that will make your most basic outfits look great and fashionable.
Start from the shoes
So – you opted in for a pair of jeans and a plain black tank top. If you match that with a pair of sneakers, you are good to go out for a coffee in a local café with a friend or walk a dog. But only one pair of high heels can turn the situation upside down and transform your outfit from super-informal to stunning.
High heels will make you look more sophisticated and feminine, and they are well known for making women feel better, sexier, and more confident. You get extra points for choosing a pair of shoes in some vivid colour, as this will definitely make your outfit look more vibrant. Red is one of the colours that go well with almost every other colour, so get a pair of those and you will not regret it.
Don't forget the jewellery
An ordinary T-shirt or a sweater is a whole different thing when combined with a striking long necklace. So before you give up on wearing a sweater when going out for a drink (we know that when it's cold outside you don't have much choice), a golden long necklace on a dark sweater will make it look fancier, and it can also make you look leaner and taller.
These summer pastel colours are a must-have, so try combining your outfit with some turquoise earrings and a ring with a stone of the same colour. Check out Moon Magic site and learn about their jewellery. Dark blue is also a hit colour this summer, so combining a pair of jeans and a white shirt with dark blue bracelet and earrings can't be a bad choice.
Hats
Hats had their big comeback couple of years ago, but they are still one of the favorite accessories as they instantly turn every outfit into something completely different. It is true that you should be careful when choosing a hat, and combining it with the clothes you wear, but it can make you look so good that you shouldn't hesitate to try different combos and styles.
Big floppy sun hats are very trendy and can be combined with a lot of outfits, but you should always consider whether this will turn a basic outfit into something more elegant, or if it will just look like a big "fashion no-no". If you are wearing a T-shirt and sneakers, then a straw sun hat would be a much better choice.
Handbag
You probably have at least 10 different handbags in your wardrobe, so combining them with your outfit shouldn't be problematic. They are great because, not only that they are practical, but they can also do miracles to your look. Don't be afraid to experiment with colours and prints – neutral colours like black and grey are good, but if you want to use your handbag as your most striking accessory, choose a more colourful one.
As long as you are not wearing clothes in 10 different colours, stripes, animal prints, or ornaments on a handbag are more than welcome. The other great thing about handbags is that you have endless options – from enveloping clutches to trendy backpacks. It's up to you to find your cup of tea.
These are just some of the ideas of how to make your basic outfit more fashionable and trendier, without having to spend all your money on buying new and giving up your favourite comfy clothes. Whether it's a piece of jewellery, a pair of shoes with high-heels, or a trendy handbag, the choice is yours, and the options are limitless.