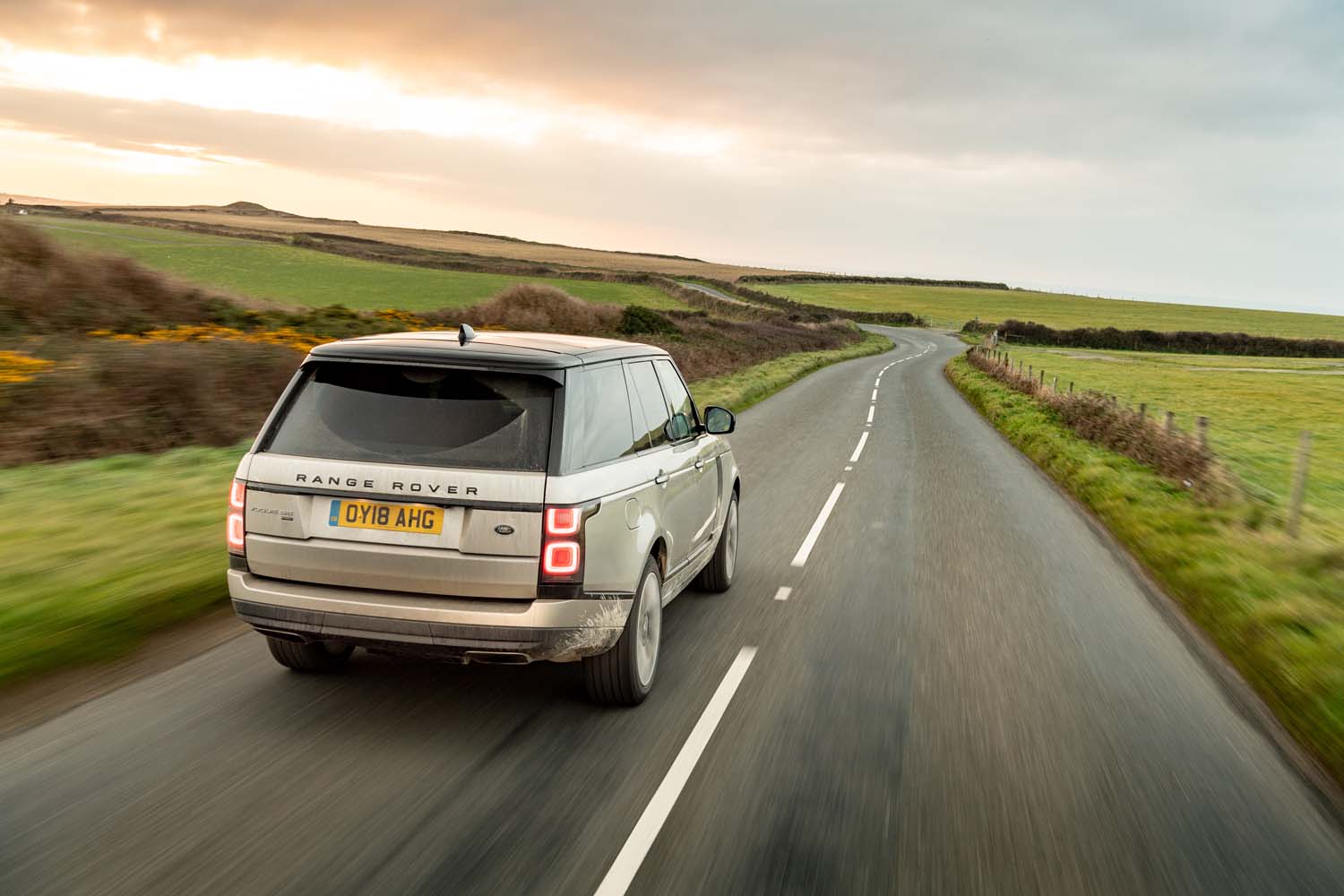 Staycations will never be the same again. Follow us on the road trip of a lifetime while we explore the rolling emerald green hills and charming coastline of Cornwall in style, behind the wheel of the new revolutionary Range Rover PHEV…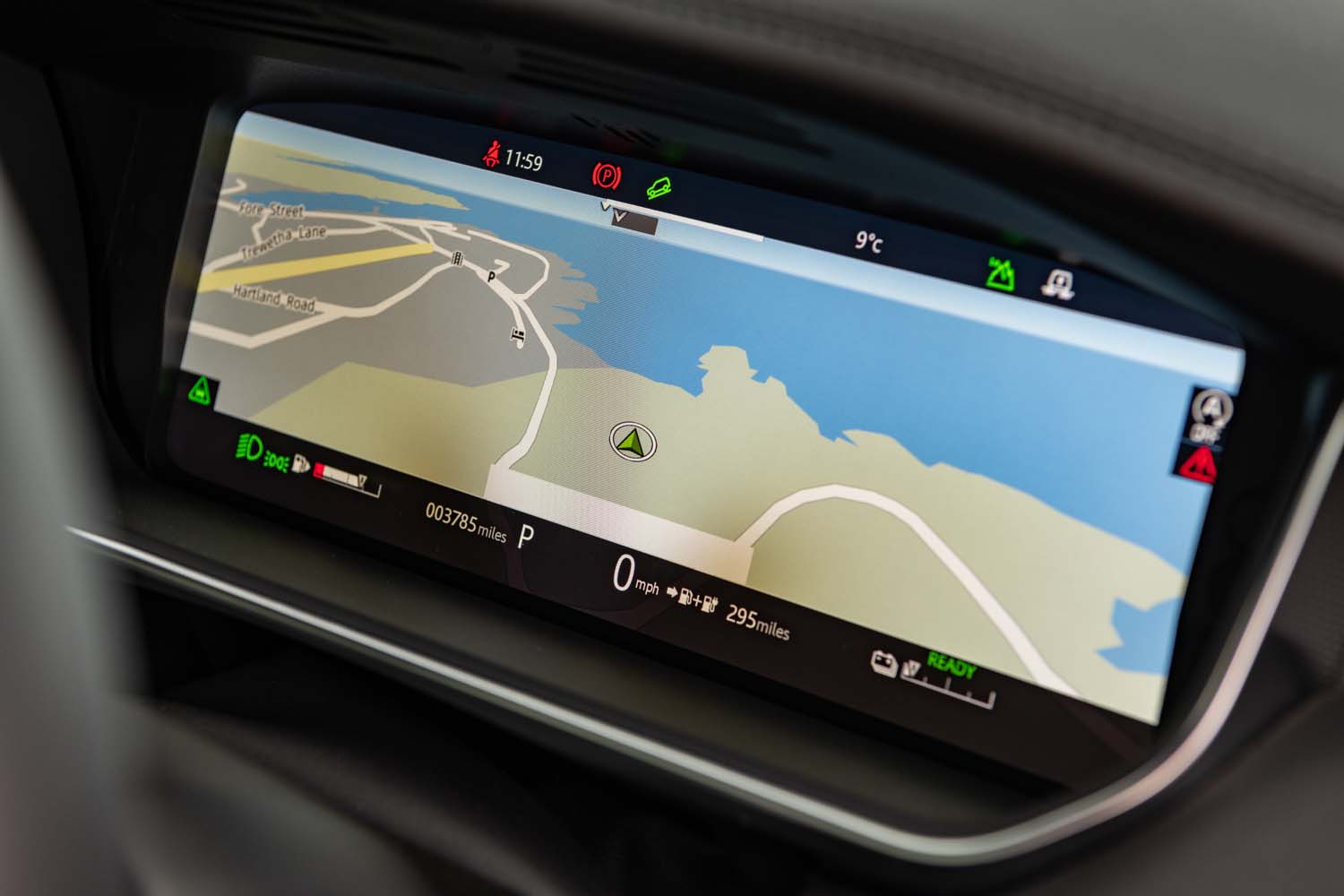 The Car
For decades, the choice of petrol or diesel engines has been a hot topic amongst car enthusiasts but the introduction of electric has revolutionised the car industry. However, why compromise when you can have it all?
Whatever the x-factor is, the Plug-in Hybrid Electric Vehicle (PHEV) has it in abundance. It is a powerhouse of innovation and style, allowing you the choice of electric and petrol power, or even a combination of the two.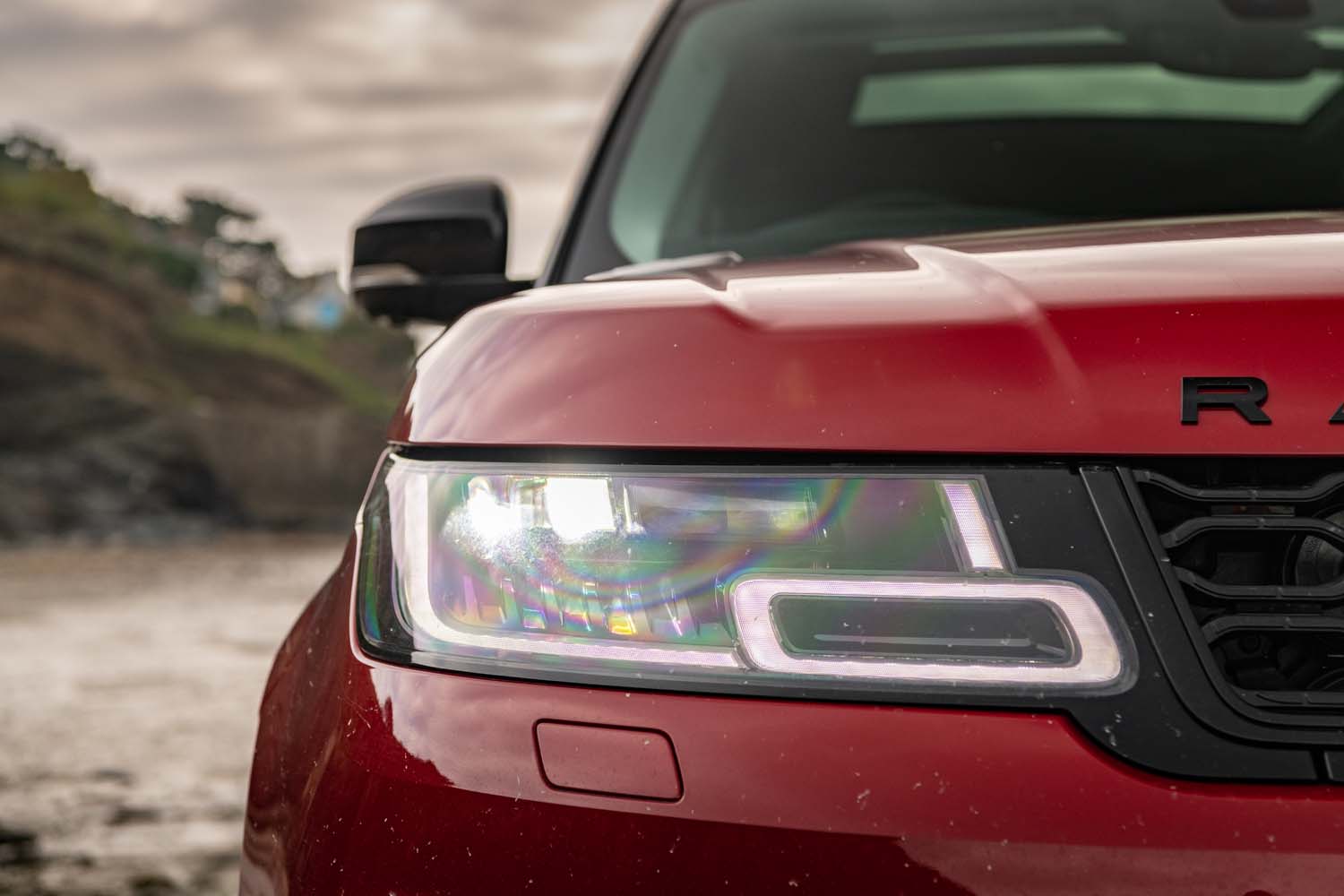 Land Rover is committed to tailoring an engine to suit each customers needs, if you regularly take long journeys a diesel engine is preferable as the clean EU6 engine technology offers the most economical and efficient way to travel along the UK's motorways.
When in all electric mode, you can drive seamlessly and emission free for up to 30 miles, this is ideal for day-to-day travel and short commutes as it enables completely fuel free travel. For those weekends when you'd like to go on a little adventure out of town, the petrol engine provides a recharge-free range and delivers ultra-low emissions. Innovative regenerative braking uses the electric motor to harvest kinetic energy whilst braking. From the moment you remove your foot from the accelerator, as well as during braking, electrical energy is converted and used to charge the high voltage battery. This is the future.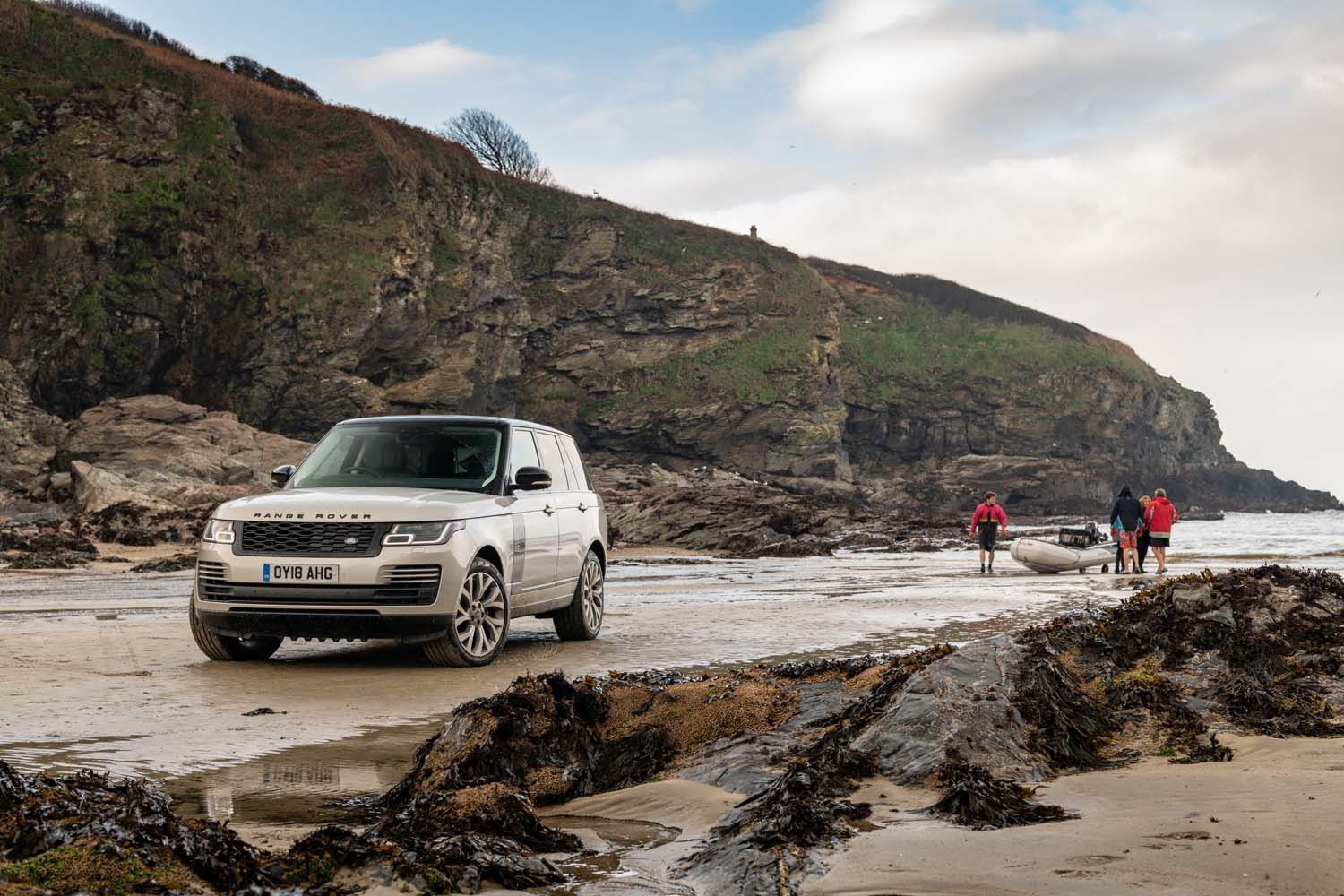 The PHEV offers optimum performance and efficiency by using regenerative braking, seamlessly selecting and blending the engine and electric motor in perfect harmony. It can be fully charged from either a domestic socket or an IEC connector, ideally overnight it can be fully recharged in as little as 7.5 hours. Installing a wall box can reduce charging times to just over 2.5 hours. It truly is the best of both worlds.
The PHEV delivers an output of 404hp, and CO2 emissions from 71g/km, using the combination of an advanced 2.0 litre 300hp petrol engine and a high capacity 105kW electric motor. The P400e brings the revolutionary attributes of electrification teamed with the iconic capabilities and aesthetic of Range Rover that have made it one of the most sought-after British car manufacturers in history.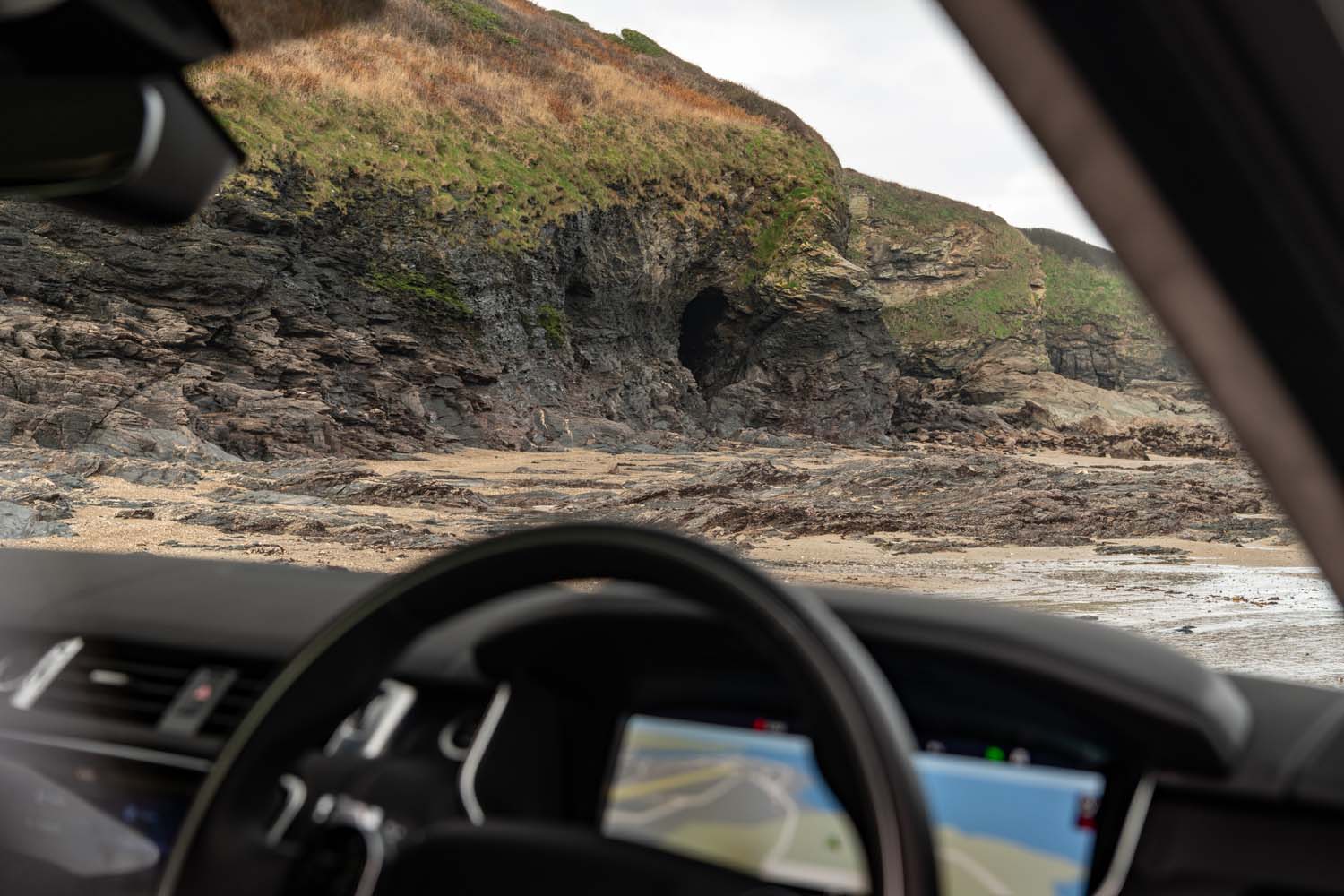 Although it feels feather-light to drive, it has eye watering power and dominates the road. This is style and substance, from 0-60mph in just 6.4 seconds, compared to a conventional petrol engine, the PHEV P400e gives you an eyebrow-raising boost in performance when you need it most.
For our road trip from London to Cornwall, we drove a majestic Range Rover Si4 P400e PHEV in cool Carpathian Grey with luxurious perforated semi-aniline ivory leather seats and a satin straight walnut veneer. Inside it is bathed in golden sunlight through the sliding panoramic roof. It also boasts a heated windscreen and steering wheel, ideal for those frosty mornings during the winter months.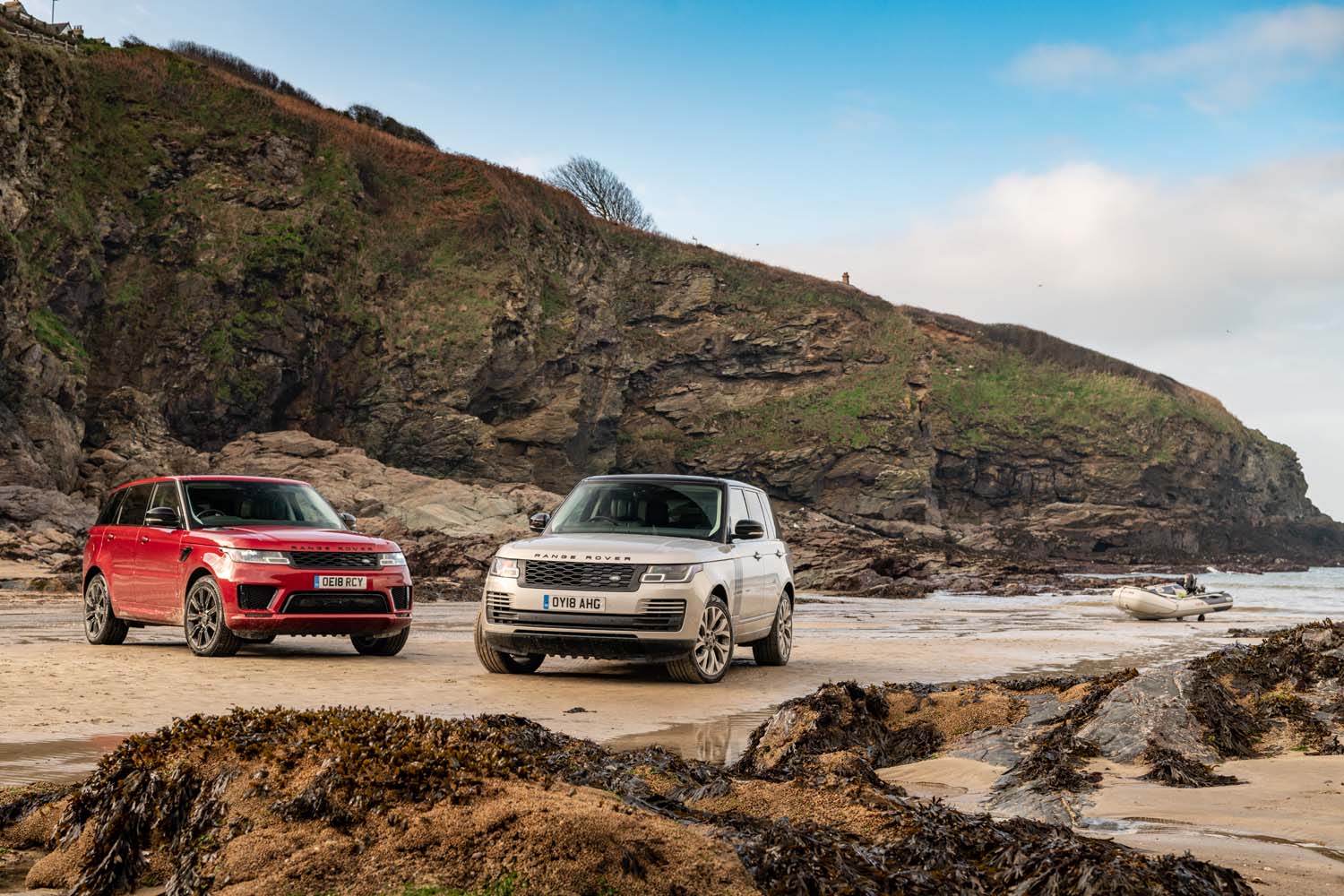 Beauty is far from skin deep, the PHEV is the pinnacle of comfort, opulence and avant-garde aesthetics, the car boasts 24-way heated and cooled, Hot Stone massage front seats. They offer a soothing massage, which rivals some of the best masseuses and is a real delight especially on long journeys. Your passengers in the back have not been forgotten, the rear seats are Executive Class Comfort-Plus and equally as luxurious.
As well as phenomenal power and beauty, comfort and convenience are at the forefront of the car. Before getting into the car, you can even pre-heat or pre-cool the cabin without starting the engine and still retaining a full electric range.
Integrated within are the Touch Pro Duo and Interactive Driver Display. This feature will keep an eye on how efficiently you are driving and give you handy real-time data regarding how the electric motor is working alongside the conventional combustion engine. Working harmoniously with InControl, PHEV's ground-breaking technology allows you to see charging points highlighted on your route and even details the most efficient routes accounting for both gradient and terrain.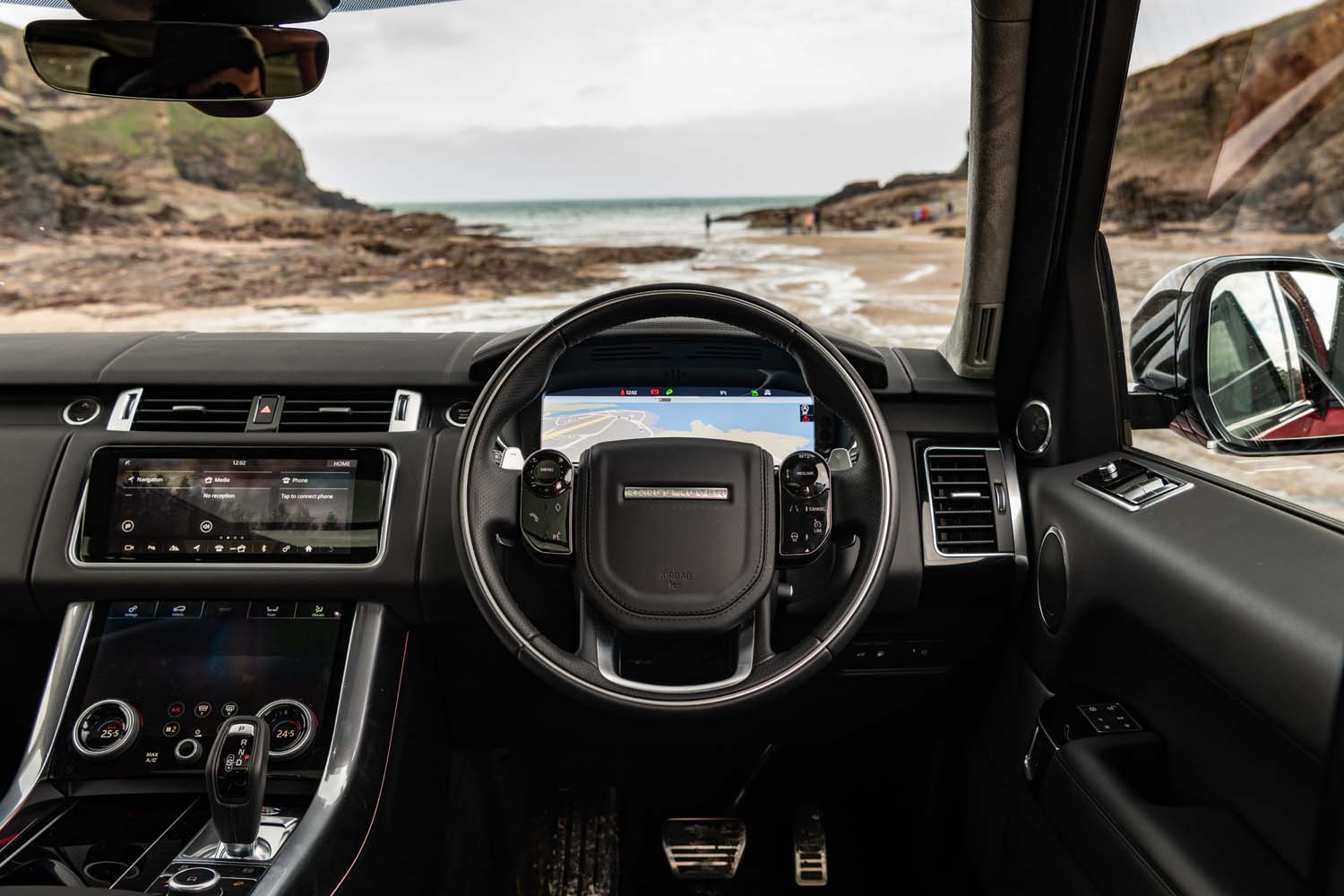 The infotainment system will fascinate even the most dedicated technology fan. There is a avant-garde Meridian™Surround Sound System, Pro Services and 4G Wi-Fi Hotspot. There is also a digital TV, Navigation Pro and InControl Apps on a 12.3" interactive driver display.
The Range Rover PHEV is an icon for a new generation. It has it all, power, style and substance. So, whether you are using electric, petrol or both, prepare for the ride of your life.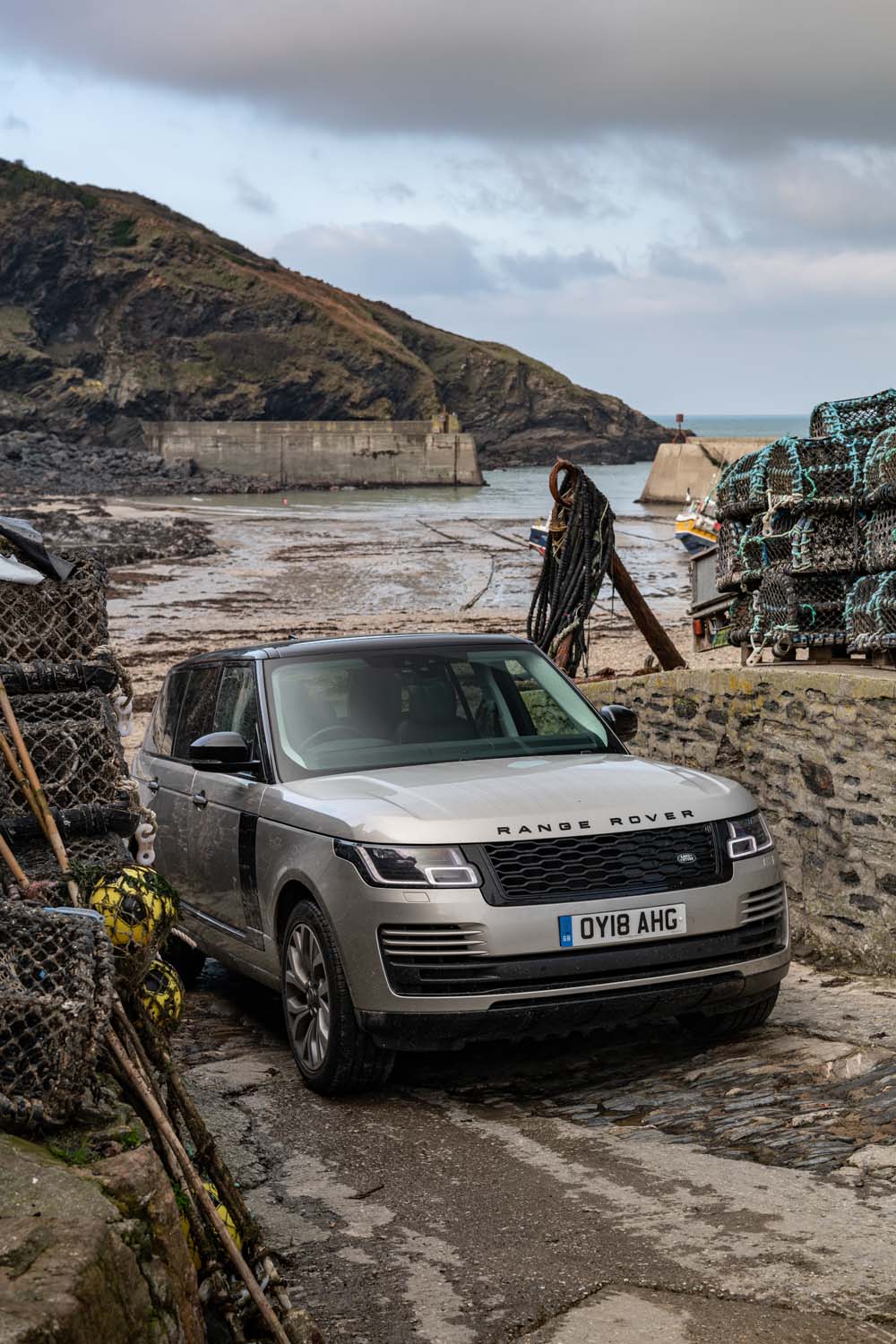 The Range Rover Si4 P400e PHEV is available from £105,865. For more information, visit landrover.co.uk.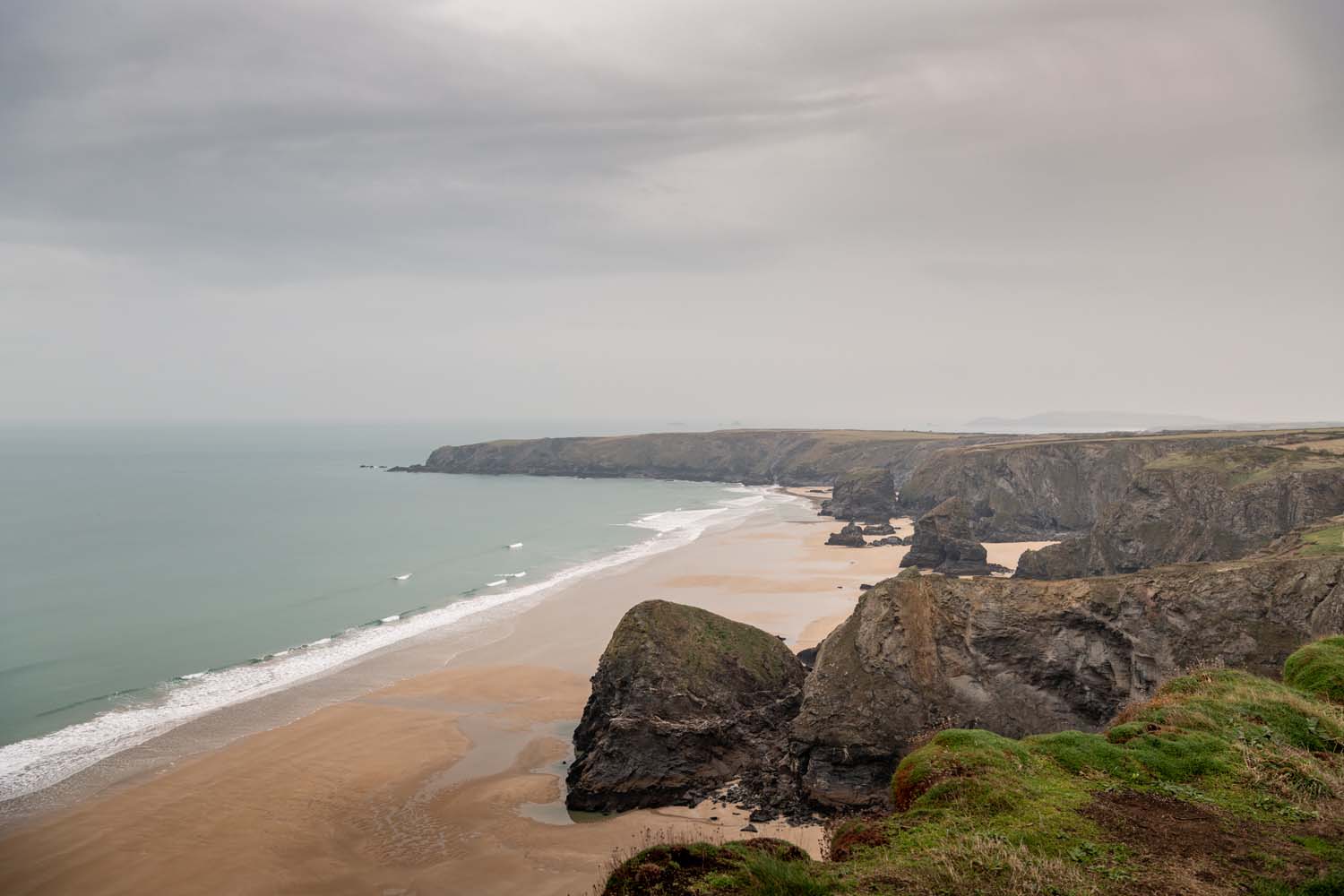 The Journey
Gliding alongside the devastating natural beauty of Cornwall's coastline, be prepared for necks to crane as the Range Rover PHEV flies through sleepy seaside villages. During our road trip, locals and tourists alike scrambled for their phones to get a shot as we drove by.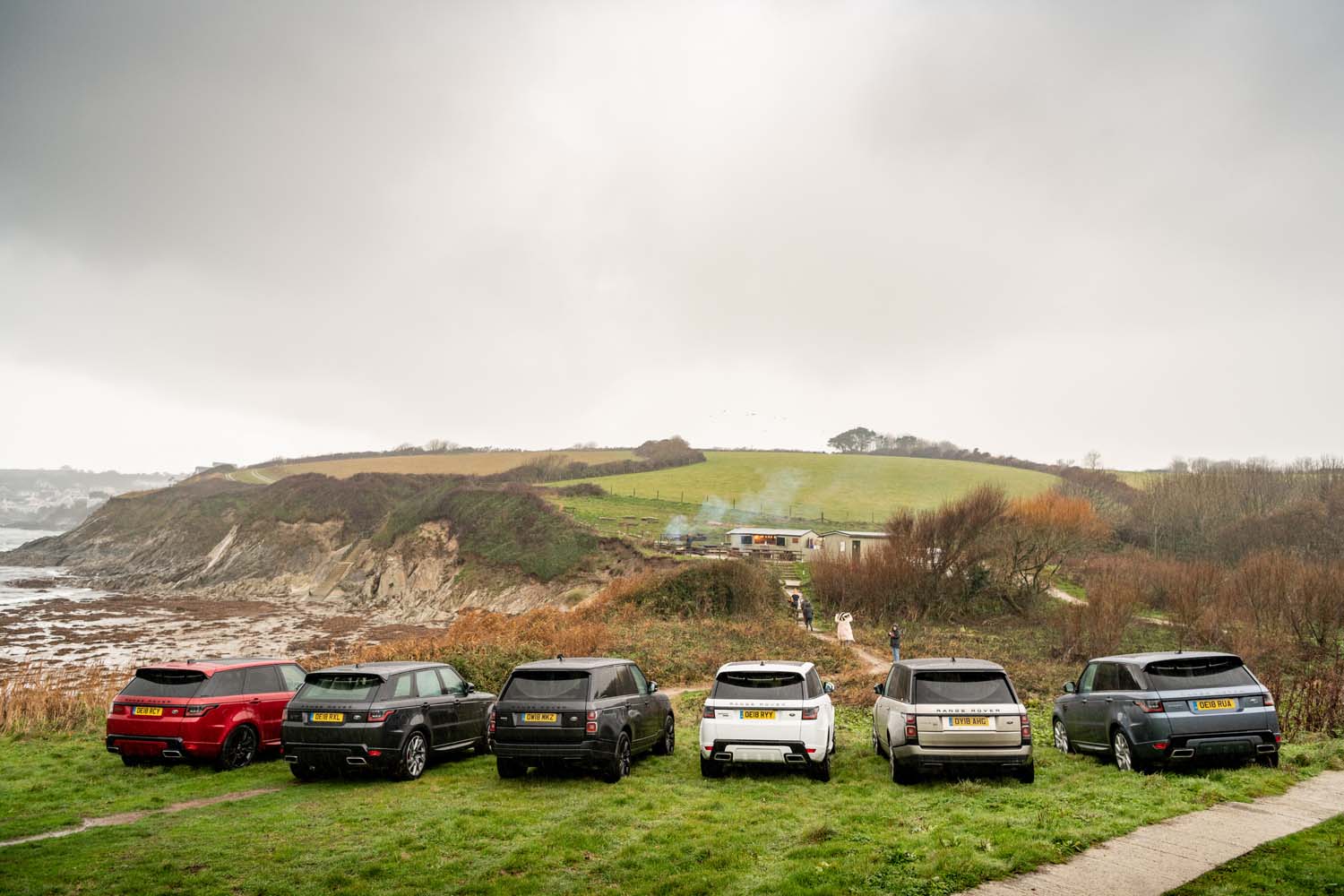 The picturesque drive from London to Truro, Cornwall couldn't be more straight forward. It is around 283 miles and should take no more than around 4 and a half hours.
Once we arrived in Cornwall, we drove predominantly in 'Parallel Hybrid' mode, which enables petrol and electric to combine harmoniously based on the conditions of the drive. There is an on-board diagnostic that judges what power the car needs and will deploy the most efficient source available, offering a seamless transition between petrol and electric.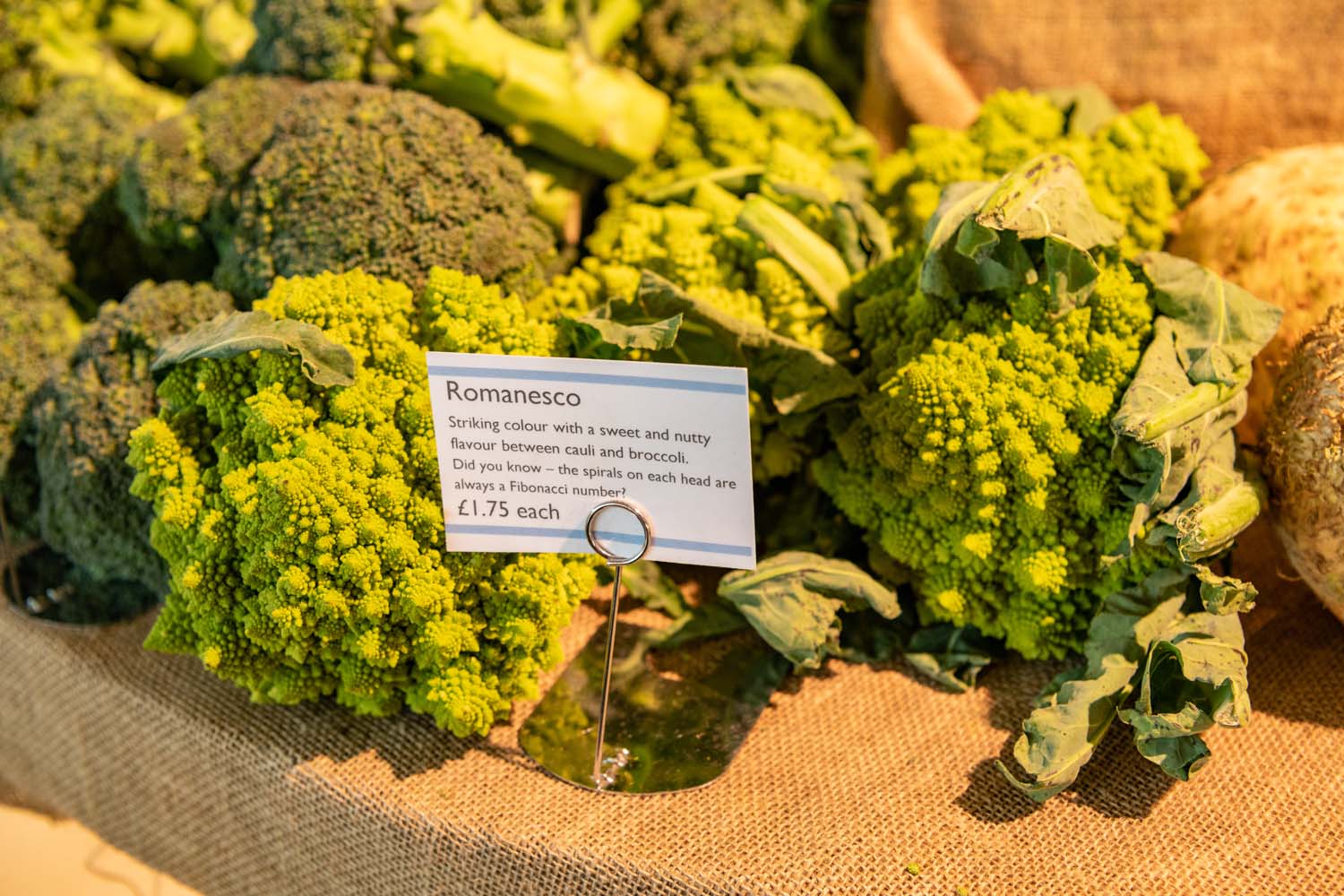 Shop for incredible local produce at Great Cornish Food Store
You simply cannot visit Cornwall without heading to the famed Great Cornish Food Store. This iconic completely independent store has won a series of awards, including the coveted 'Best Independent Food Retailer' at the Food magazine awards.
Inside, it is a celebration of outstanding locally sourced food, from a rainbow of local vegetables to Cornish chocolate and from fresh meat from local farms to ethically sourced fresh fish from the nearby ocean.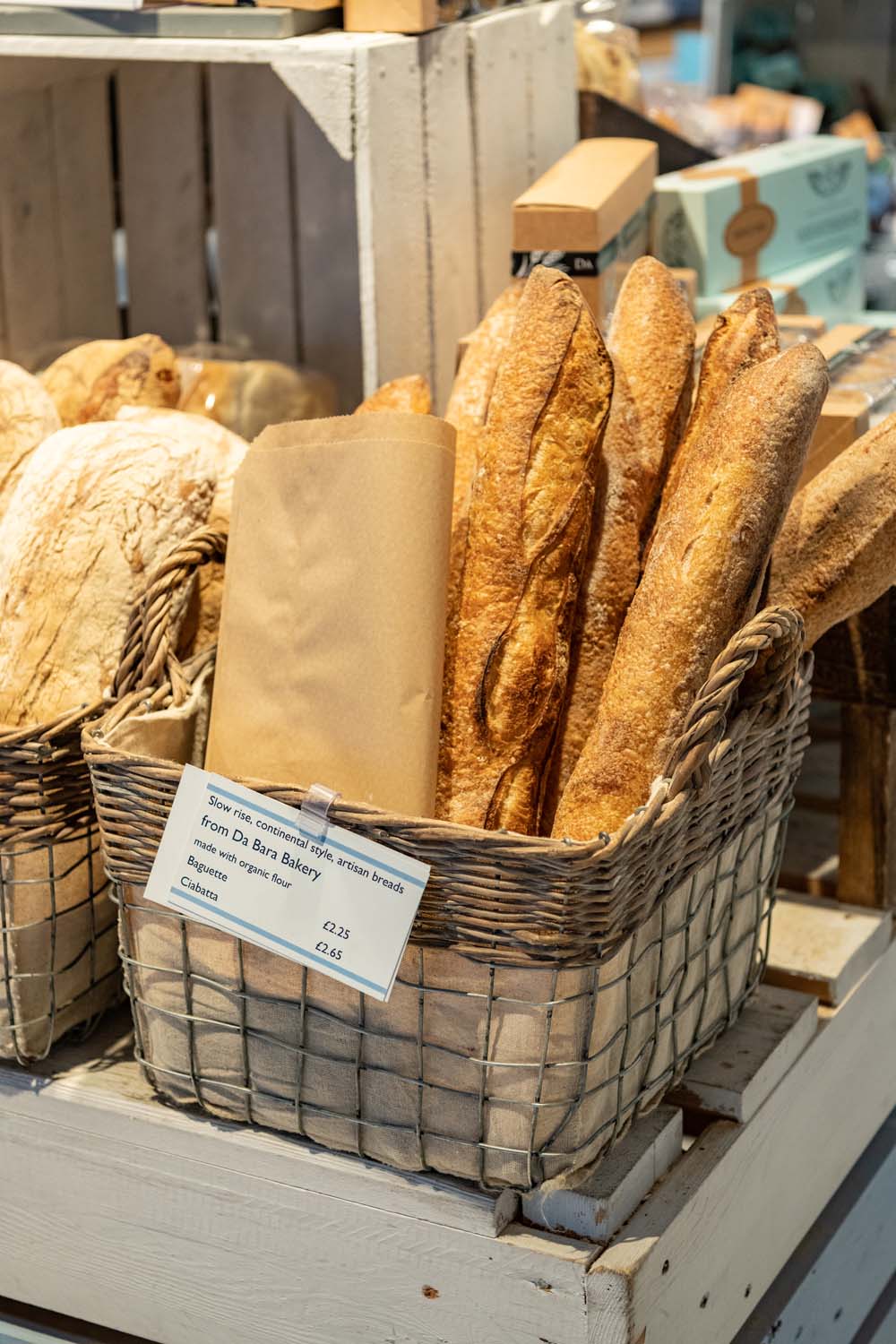 This beautiful grocery store will leave you spoilt for choice, with its own in-house butchery, fishmonger and chef-led cafe, deli and takeaway. You will find a treasure trove of culinary treats here, we left laden with delicious ingredients for our dinner, which would later be cooked al fresco by the golden sands of Porthcurnick beach.
Founder and owner Ruth Huxley works with over 200 Cornish suppliers and producers to provide the most incredible high-quality, authentic and traceable products, ensuring a fair price for the producer and great value to the customer. She is also the Managing Director of its sister company, Cornwall Food and Drink, a network organisation that helps to evolve and promote the local Cornish food and drink industry to ensure a sustainable, economic future.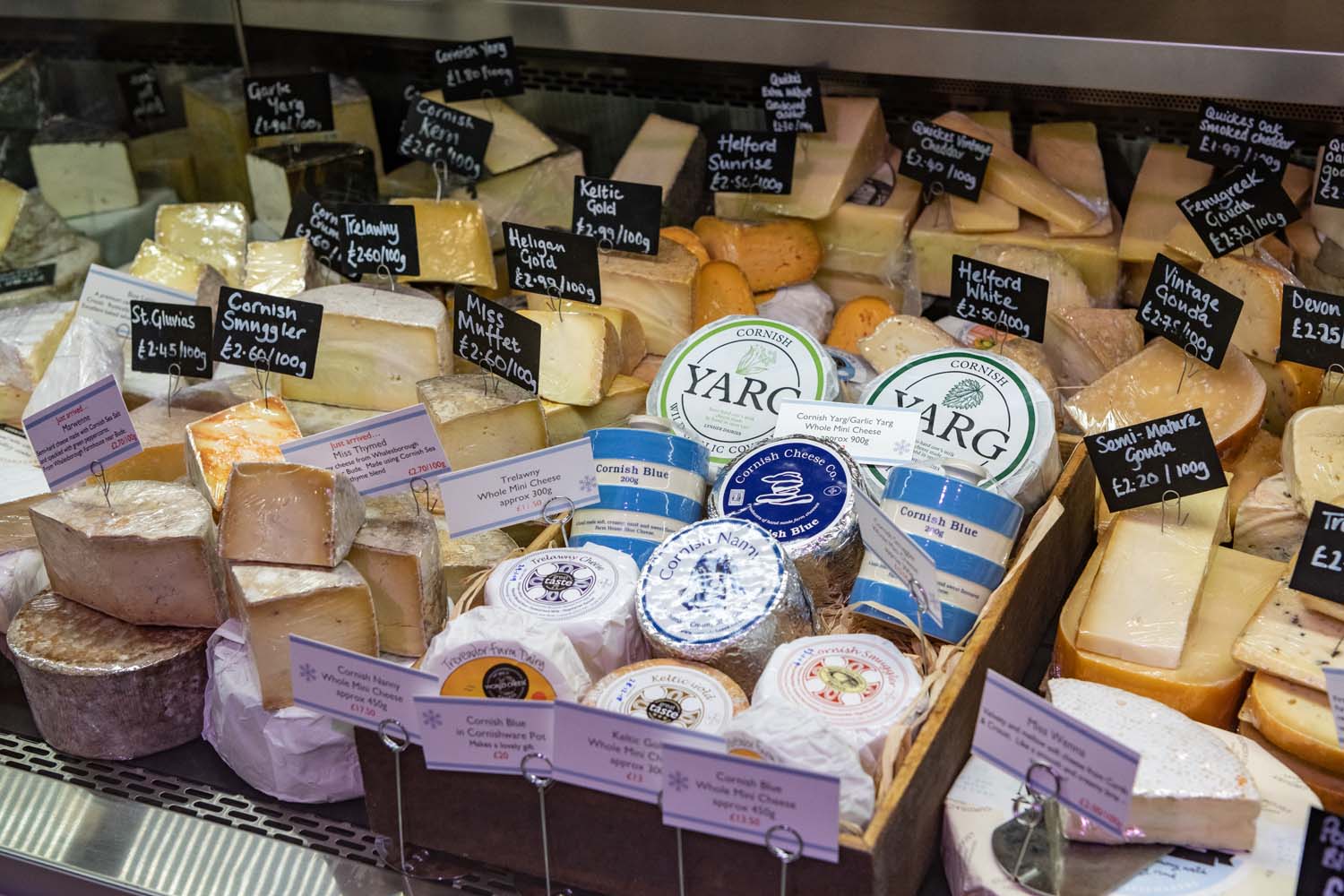 The Great Cornish Food Store is not only a local gem in the community but sets an example to food outlets around the country and beyond. So, avoid over-priced restaurants and supermarket chains and opt to celebrate and support outstanding local suppliers.
Whether you are looking for fresh handmade bread from Baker Tom, Hot Mango Chutney made in the heart of Cornwall by Hubble preserves or freshly-baked Cornish gourmet pies from Grumpies, we promise you, you will not find more delicious food for miles.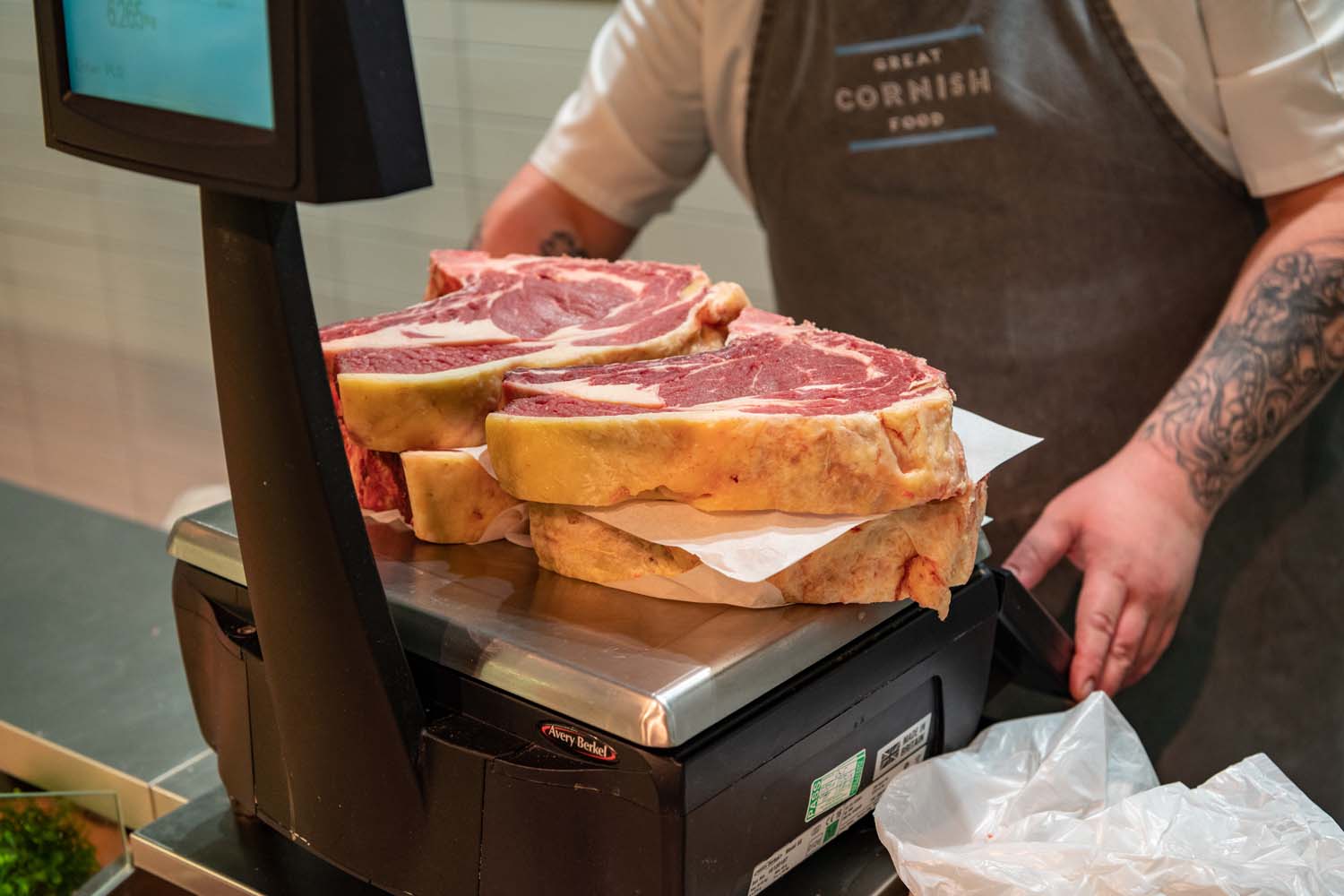 The Great Cornish Food Store
Tregurra Park, Newquay Rd, Truro TR1 1RH
Have a Cider at the legendary Skinner's Brewery
Located on the banks of the Truro River, Skinner's Brewery is a local institution, offering award-winning ales that use whole-flower hops and the finest Cornish ingredients. Owner Steve Skinner is a true trailblazer, in 1997 he opened the community brewery armed only with his own surname and an enthusiasm for ground-breaking golden ale.
Take a fascinating tour of the brewery, Steve's passion for and knowledge of his craft is spellbinding and afterwards treat yourself to a beautiful cold glass of beer. We recommend the sweet Hops 'n' Honey Buzzin' Honeyed Ale.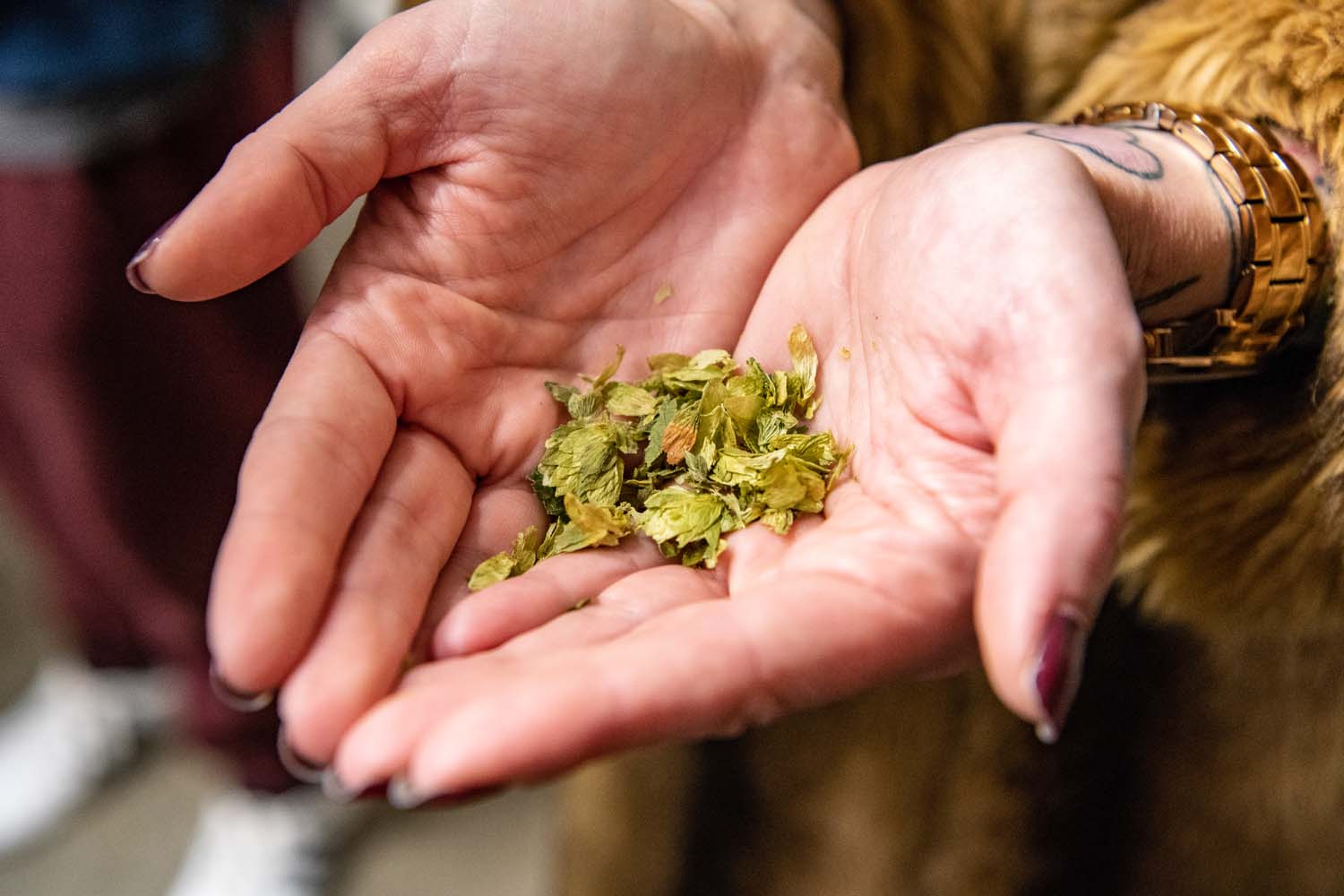 Hundreds of awards later, Skinner's is still a family business, offering legendary brews that include Britain's best bitter.
Skinner's Brewery
Newham Rd, Truro TR1 2DP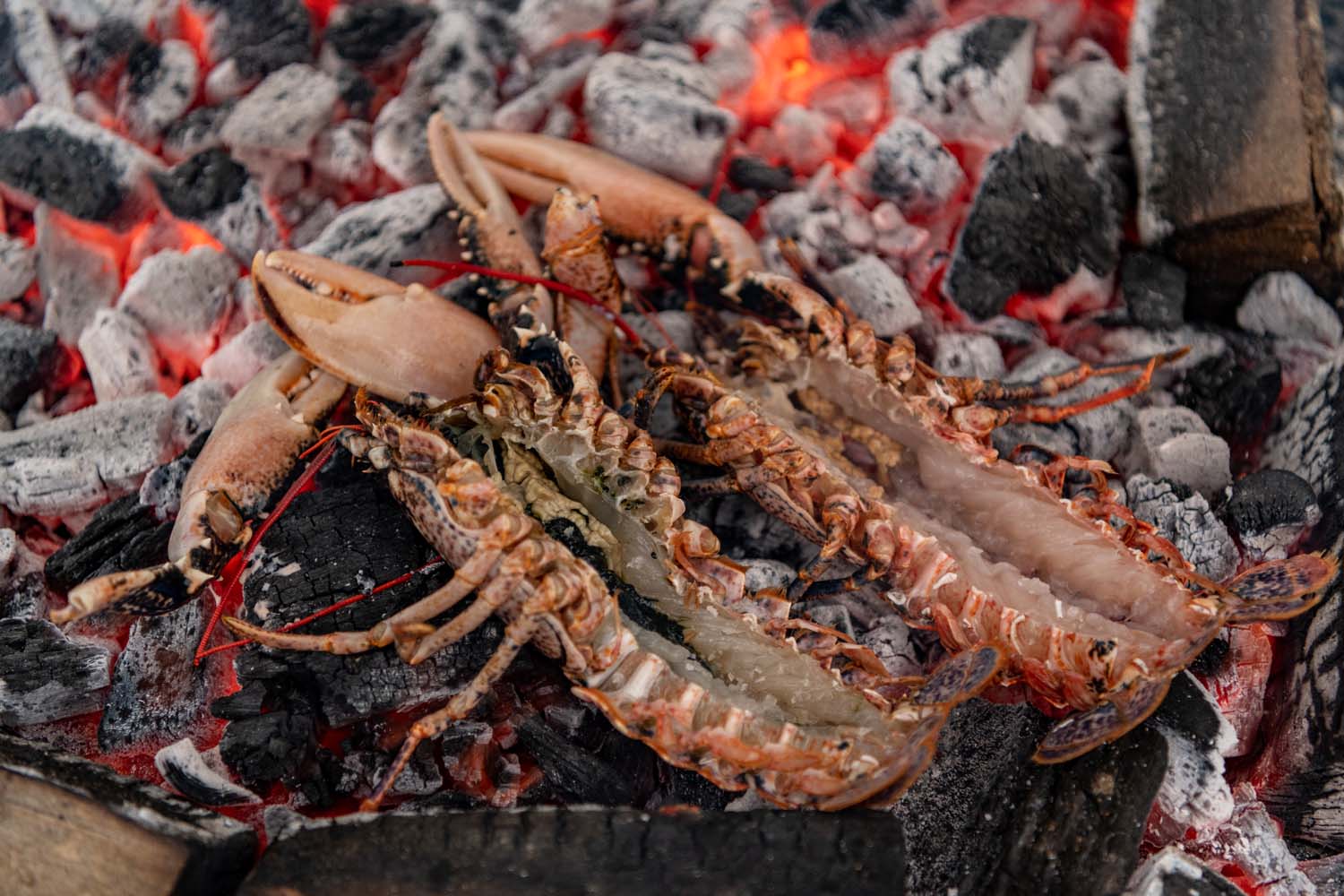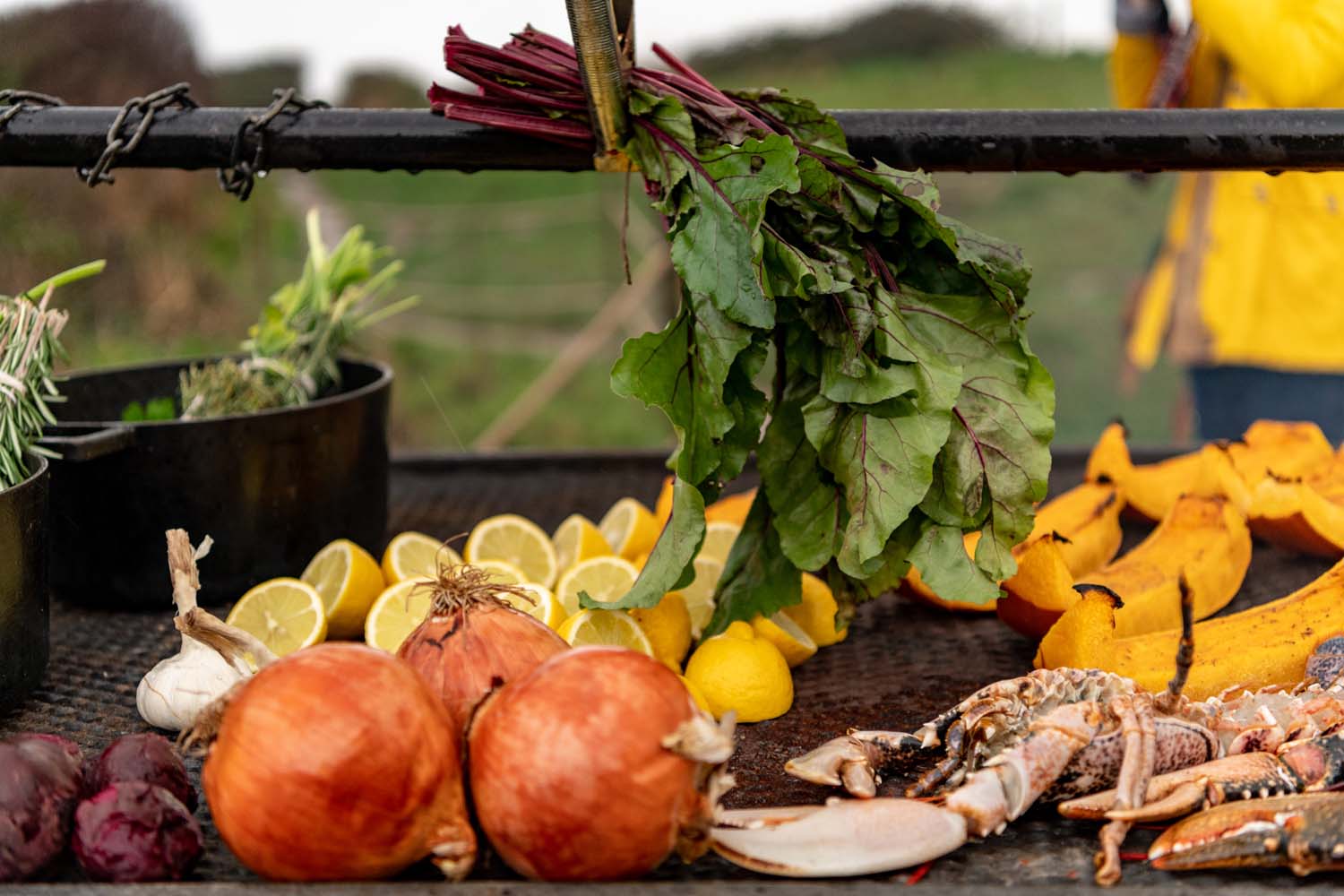 Dine on the beach at The Hidden Hut
Situated on a National Trust coastal path on the Roseland Peninsula, by the rugged and romantic landscape where many scenes from Poldark are filmed, The Hidden Hut is a charming little rustic beach hut that serves extraordinary food using sustainable local ingredients.
It is a celebration of simplicity and British cuisine, food is made fresh each morning by the chefs using a simple outdoor stove and indoor bakery oven.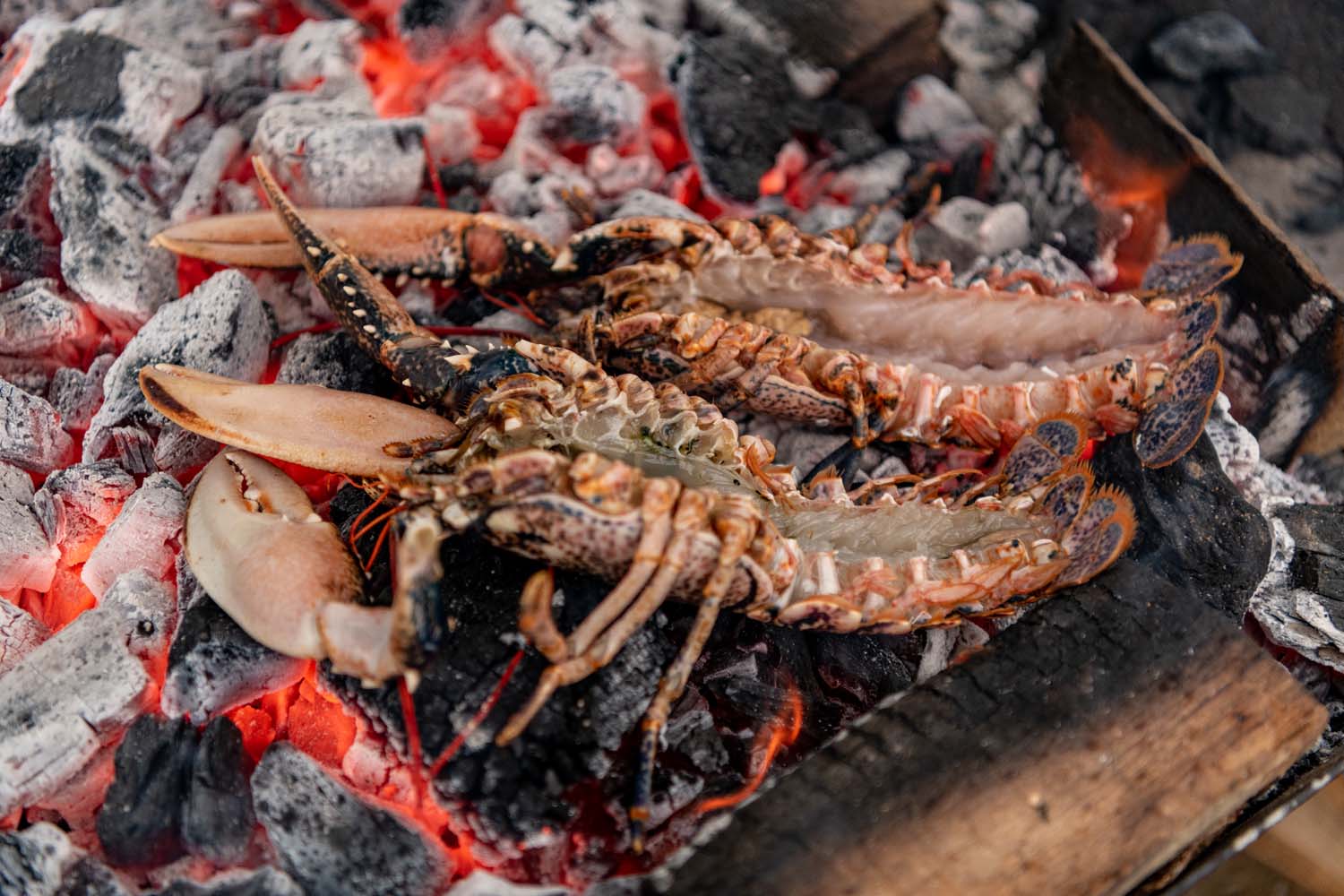 The Hidden Hut's lunchtime specials are the stuff of local legends, from an aromatic dhal or tagine to a hearty seafood chowder. There is hummus and warm toasted flatbreads and handmade sausage rolls and pasties filled with steak from the local butcher, that are baked fresh each morning.
The in-house baker Rhiannon uses local free-range eggs, high quality fairtrade chocolate and fine English flours to create homemade cakes fresh from the oven every morning. There are also a delicious selection of gluten and dairy free cakes from specialist kitchen The Exploding Bakery.
In the summer there are seasonal allotment salads with grilled mackerel fresh from the local day boats and tender beef from the headland herd. Served alongside a chilled Luscombe Organics Sicilian Lemonade or Hot Ginger Beer.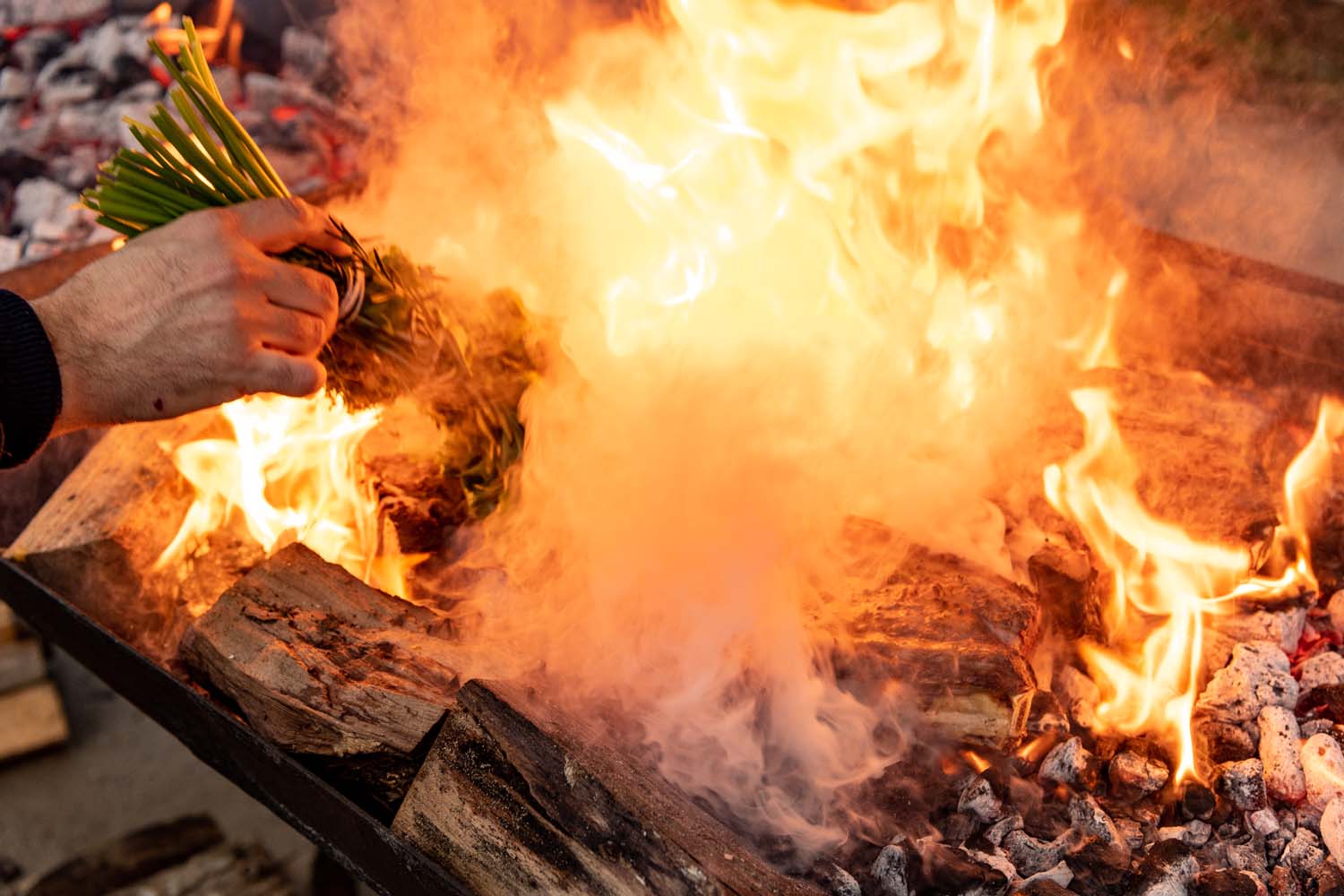 During the cooler months, The Hidden Hut's Soup Sundays attract locals and tourists alike for hearty seasonal vegetarian soups accompanied with freshly-baked breads and olive oil croutons. Treat yourself to a cup of The Hidden Hut's signature hot chocolate loaded with fresh cream and crowned with marshmallows.
Feast Nights have become local legends. Much like a charming family picnic, guests bring plates, cutlery and wine and The Hidden Hut provides a roaring fire and a hearty al fresco feast, from Longbone-in sirloin from The Hidden Hut's own beef reared on St Anthony's Headland, grilled over wood fire with sauteed mushrooms, wild garlic and wood-roasted potatoes to freshly-landed Portscatho mackerel hung from the wind chimes grill and gently cooked over wood-fire, served with crispy golden new potatoes, eggs and allotment green bean and shallot salad.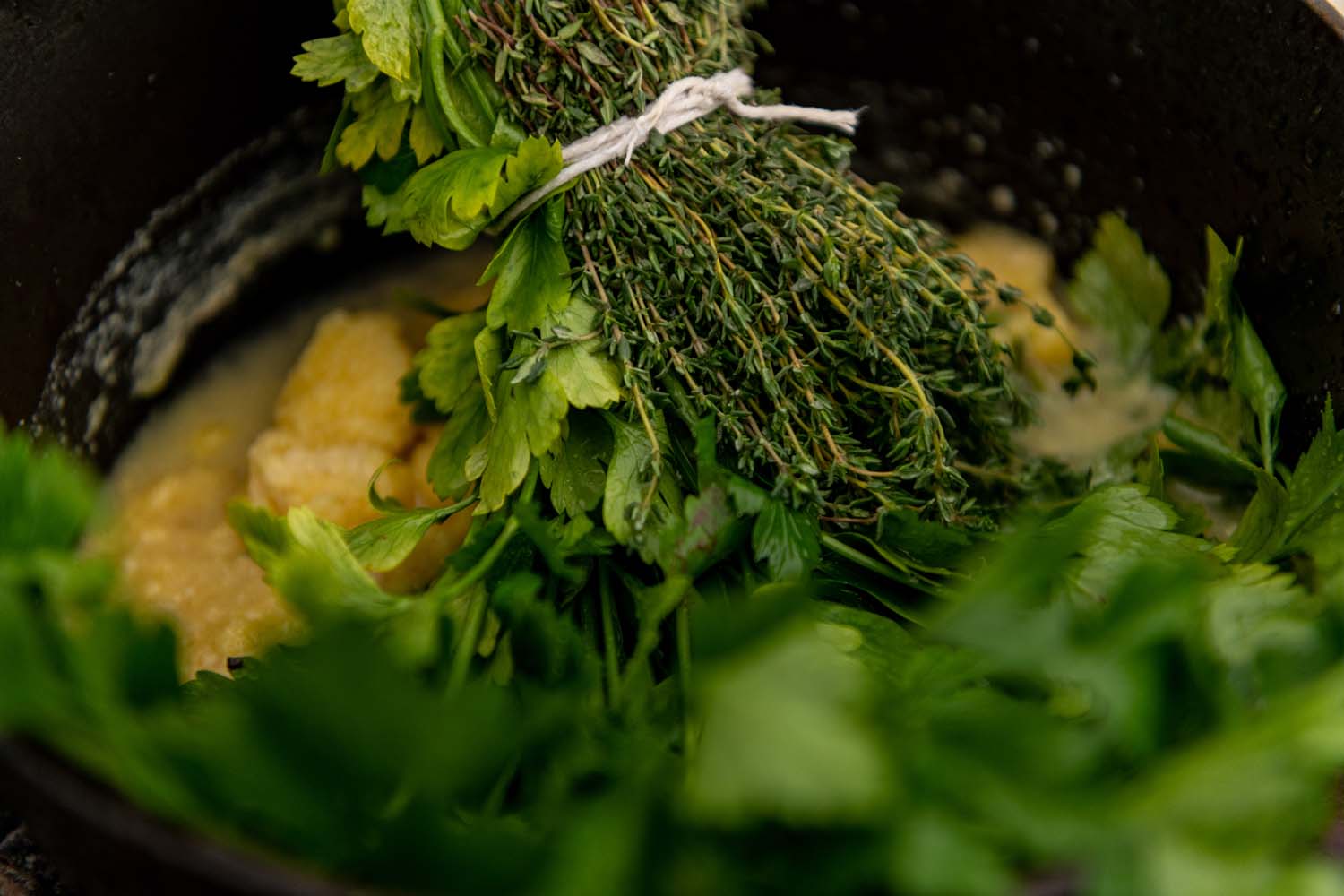 Every feast is entirely different, from the dishes on offer to the people you may meet. But one thing is for sure, with owner and culinary legend Simon Stallard at the helm, it will be a truly unforgettable adventure.
On a wet and windy December evening, we were fortunate enough to be cooked for by the charismatic Simon Stallard. Fuelled with champagne, we huddled in the warmth of the hut for an intimate three-course candle-lit feast, made using the ingredients we had picked up from The Cornish Food Store earlier, whilst the rain lashed against the rustic walls of the hut.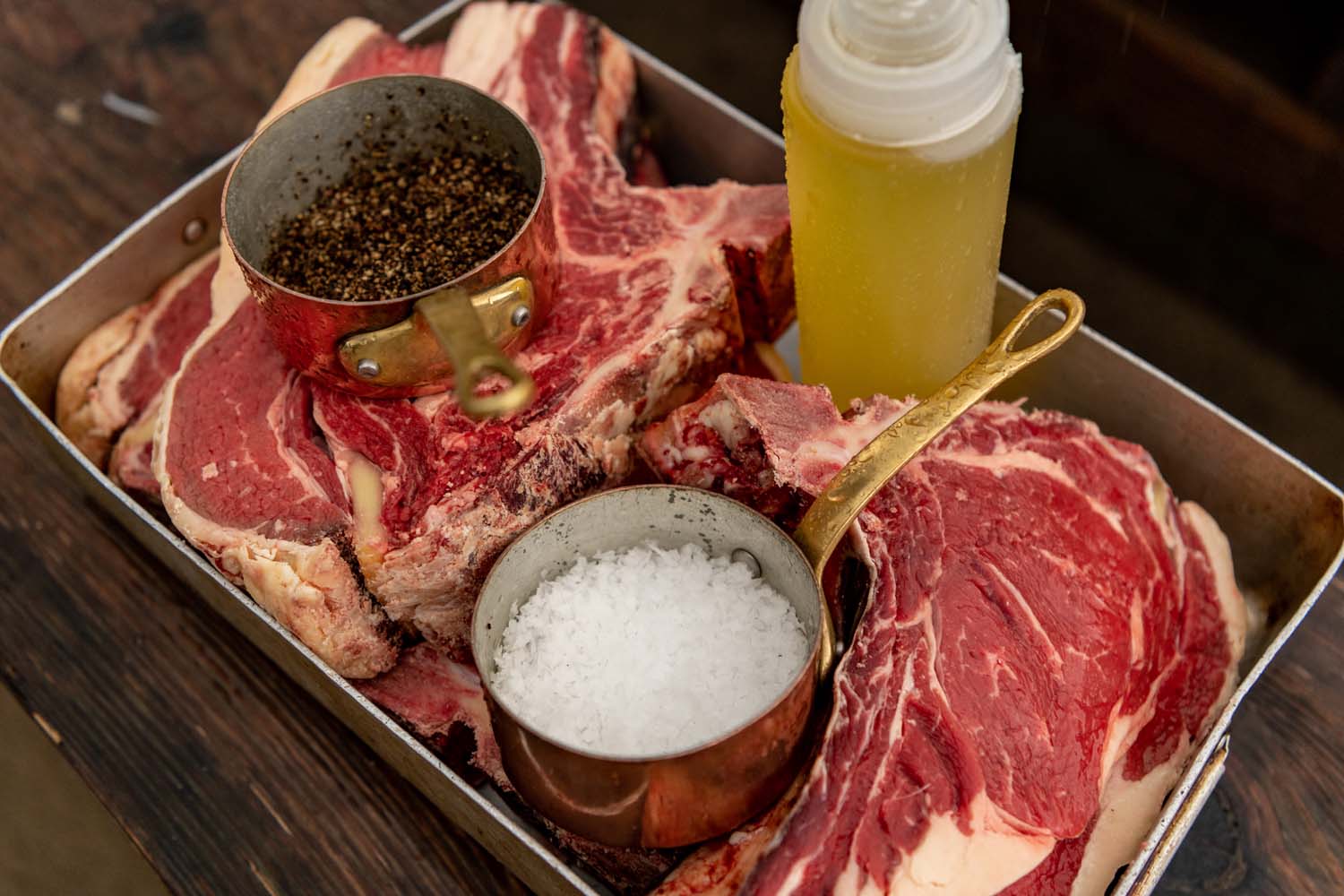 We watched in awe as Simon and his team braved the elements in waterproofs, throwing slabs of tender beef, mushrooms, fresh lobster and crab on the roaring open fire.
After the most extravagant feast, grand enough to impress Henry VIII, we sat around the table enthralled by Simon's tales of cooking around the world. That cosy evening in that little hut overlooking the enchanting Cornish coastline is one we will never forget.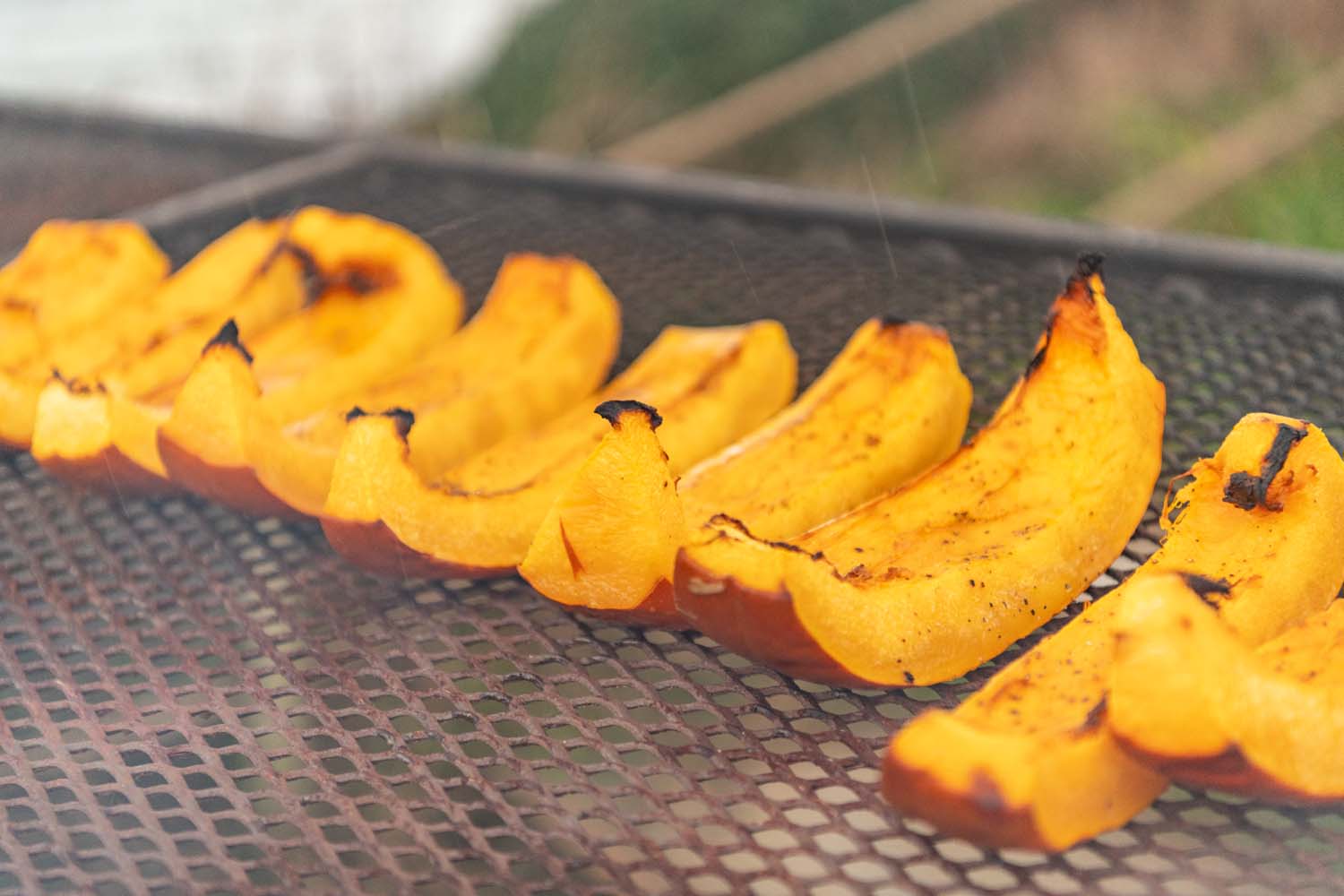 The Hidden Hut
Portscatho, Truro TR2 5EW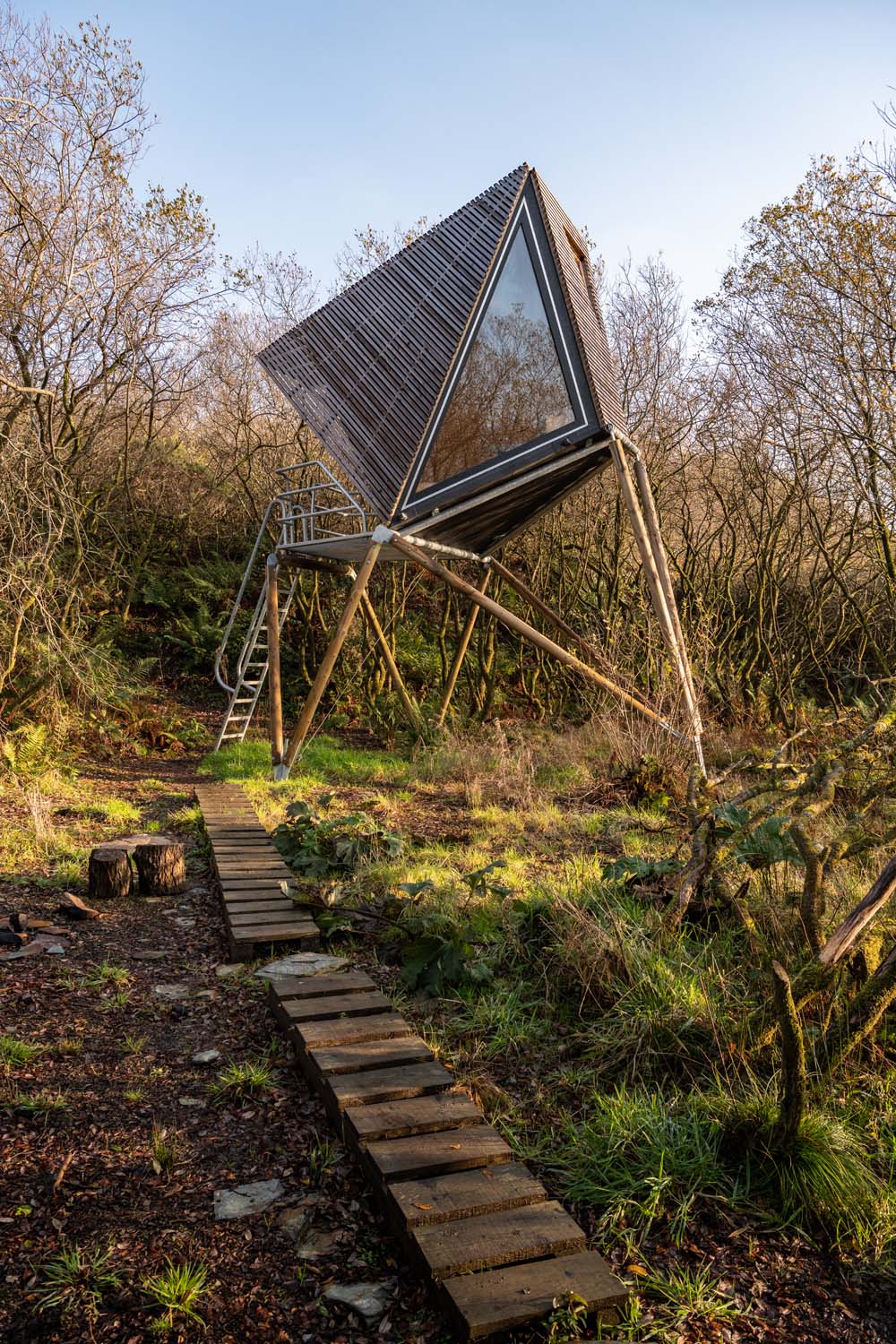 Stay in a Kudvha
In this high-octane world, where many of us are slaves to technology, it is a rare treat to return to nature, without the distraction of the outside world.
Deep in the lush Cornish countryside, on the edge of the golden grassland in a 45-acre disused quarry are four Kudvha, intimate architectural hideouts that are entirely off-grid. Standing tall, far from the ground and supported by sturdy wooden legs, the Kudvha have a large terrace outside and inside there is a built-in sofa, a spacious mezzanine bed and stunning floor-to-ceiling windows that are perfect for watching the glorious sunrise at dawn.
The candle-lit Kudhva have built in storage, fresh linen and towels ready for guests. Sleeping in the tree tops is the perfect opportunity to detach from the digital world and reconnect with mother nature.
For the even more adventurous, there are also six Tree Tents that hang gently between rocks or are nestled in a glade. The tents provide shelter whilst still making you feel as though you are sleeping in the wild.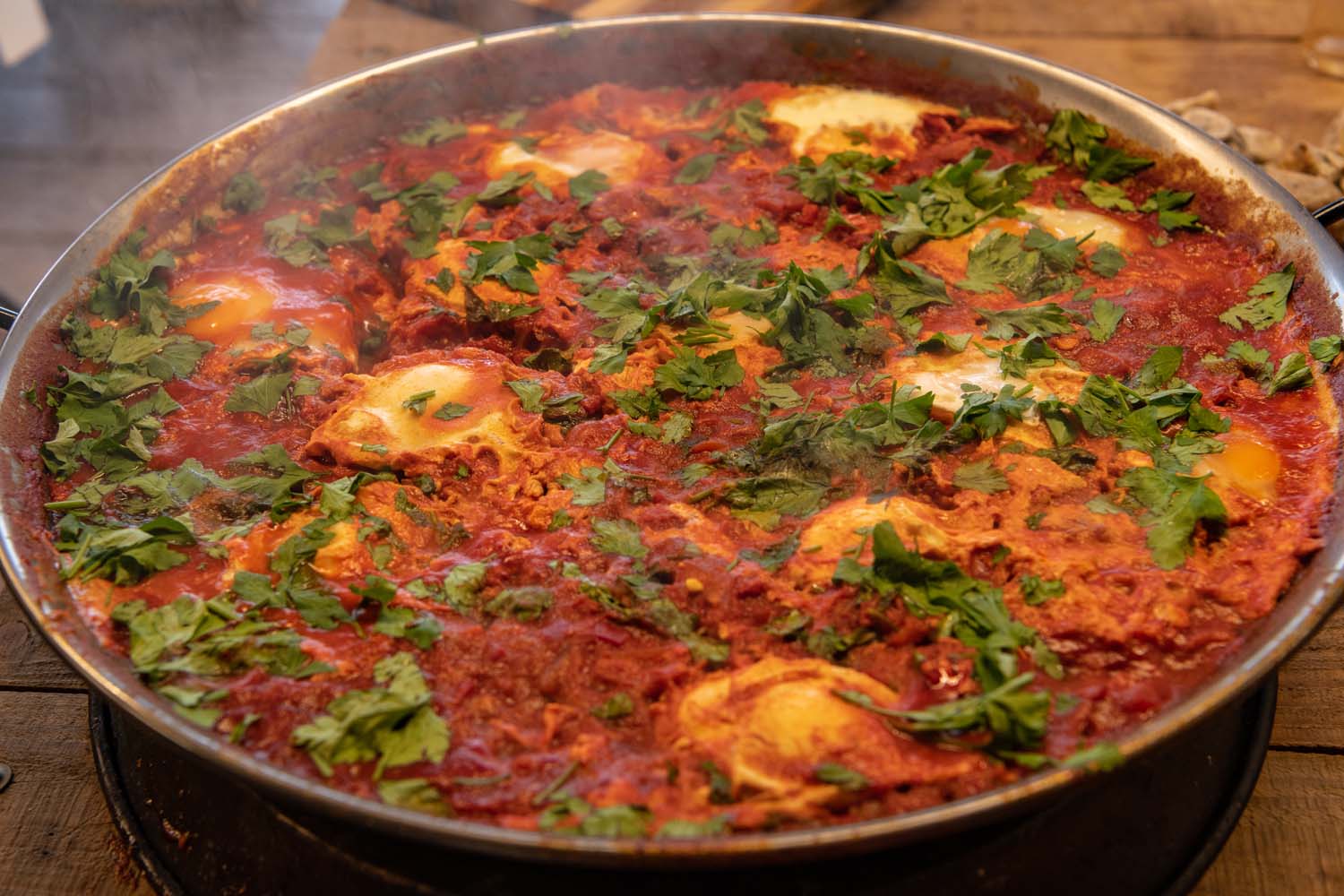 On site is an array of amenities, from the basics, such as kitchen facilities and a toilet and shower block to small luxuries, such as the open fire pit and hot tub, perfect for relaxing in with a glass of wine under the black velvet sky smattered with stars.
Perhaps, the most thrilling of all is the on-site Carlsberg Cabin, the first waterfall-powered pub. Located in the heart of the wilderness, this carbon neutral hidden treasure sleeps six people and comes with a Carlsberg Draughtmaster already installed.
Carlsberg teamed up with celebrated architect Ben Huggins from New British Design to complete the project which is a design masterpiece, aesthetically, a reimagining of the iconic Cornish engine houses that often appear in Poldark.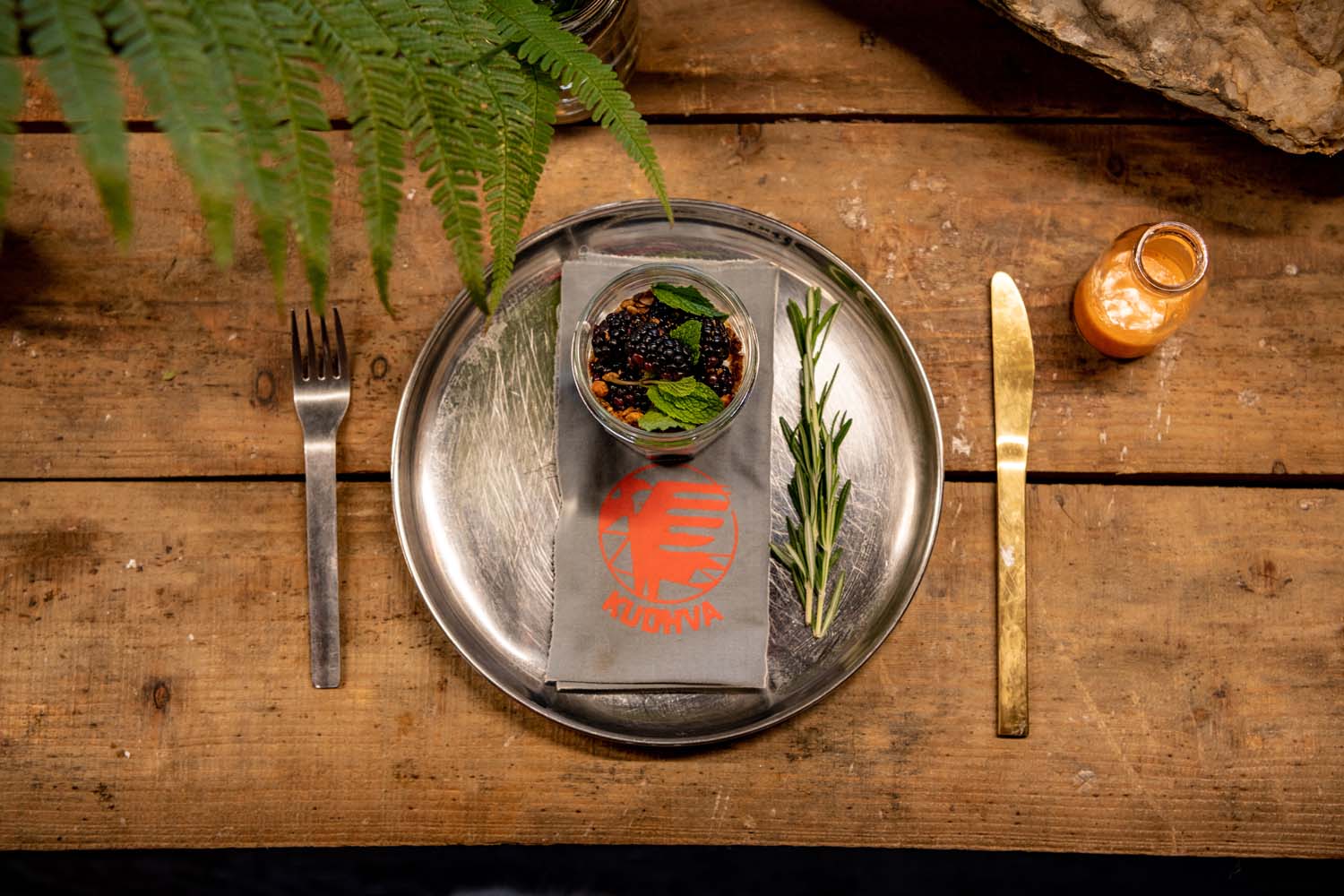 Owner Louise Middleton is a powerhouse, a true visionary and a ray of sunshine, ensuring that guests are well taken care of, from walking you to your kudhva with her torch accompanied by her beautiful dog Winter, to providing a hearty breakfast in the morning, including granola and cool yoghurt with berry compote and steaming huevos rancheros.
So, switch your iPhone off and venture into the wild, trust me you won't regret it.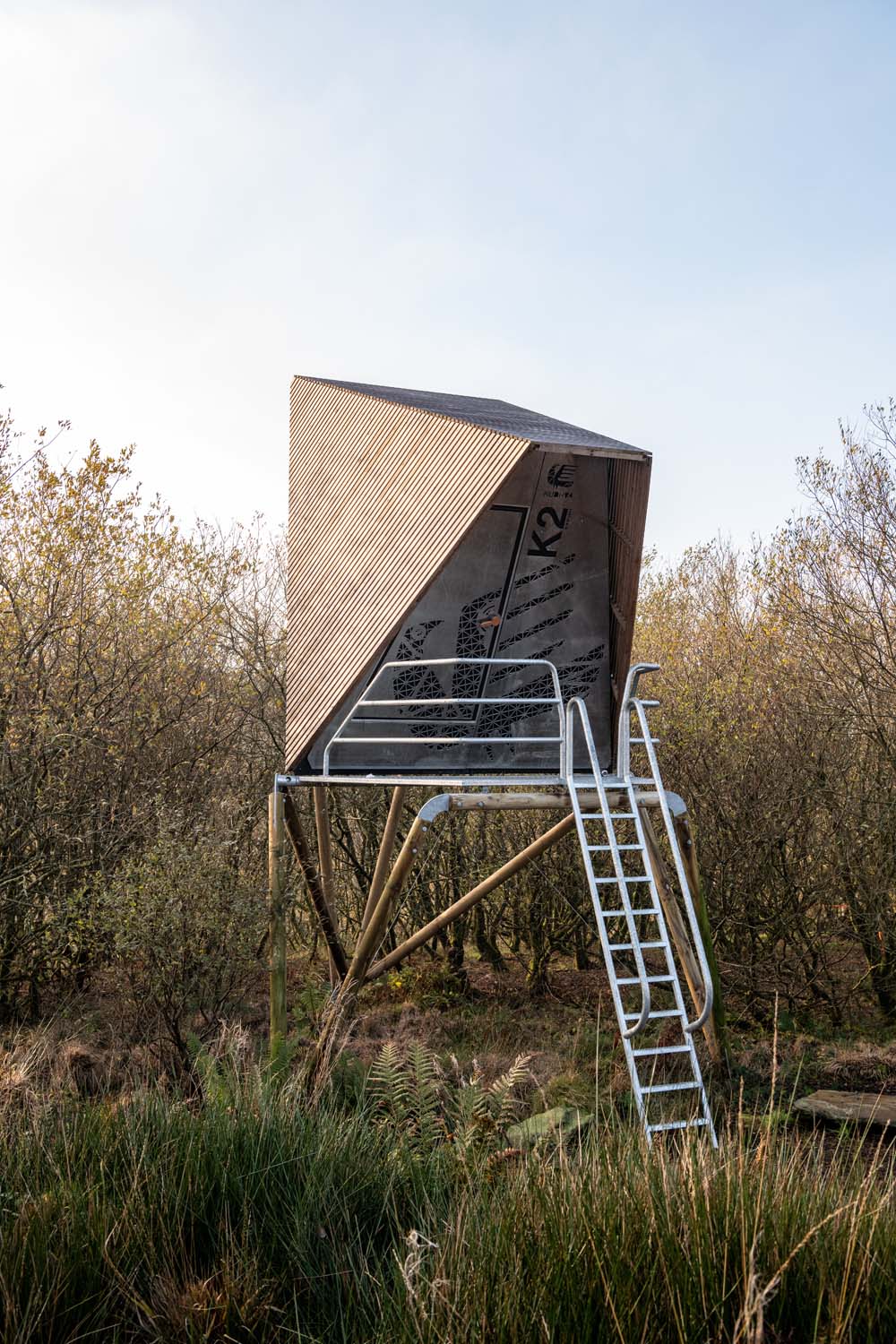 Kudhva
Sanding Road, Trebarwith Strand, Tintagel, Cornwall PL34 0HH