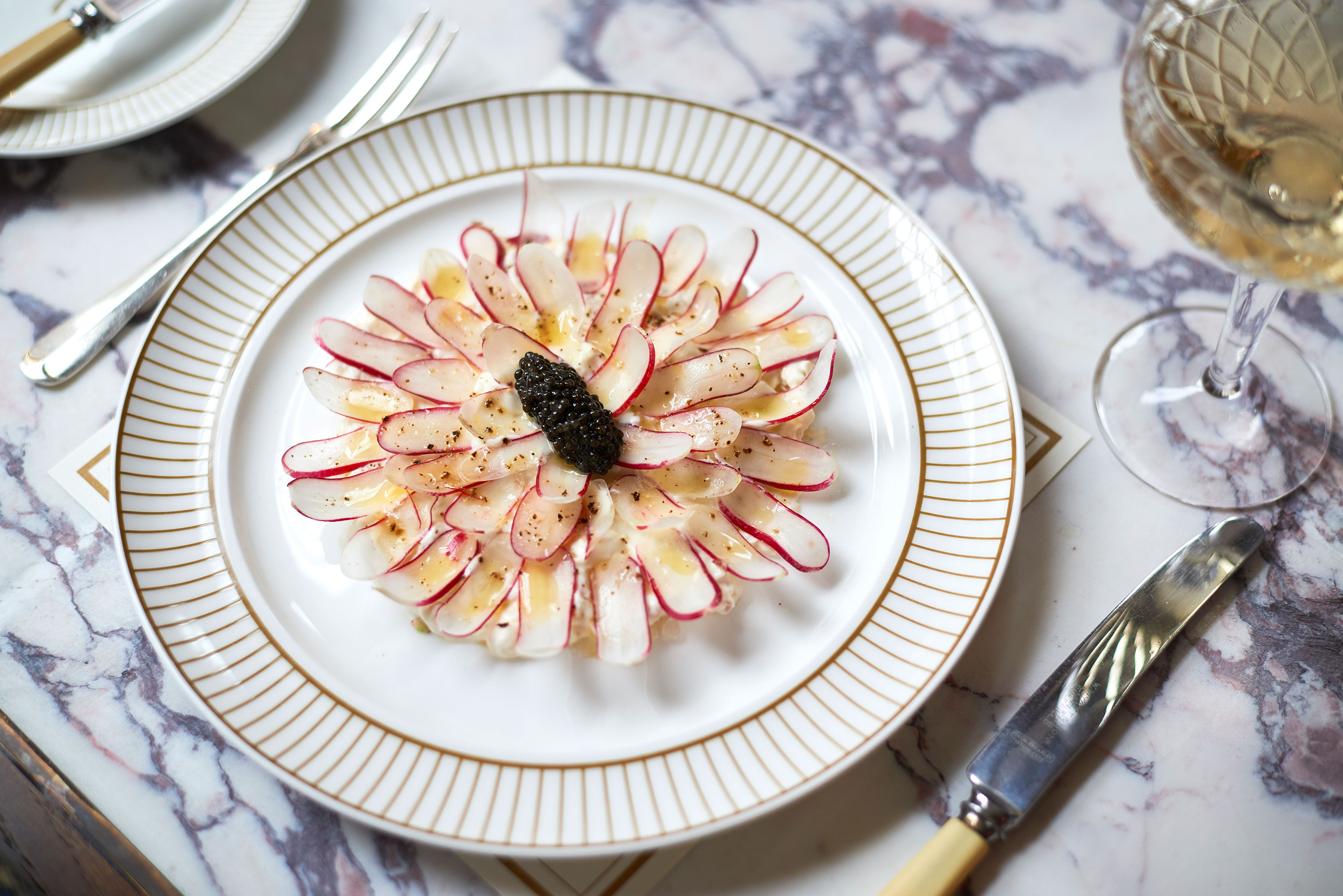 Tucked away down Romilly Street, just a stone's throw from the centre of Soho, is Kettner's Townhouse. The haunt of famous socialites since 1867, Kettner's was one of the first restaurants in London to ever serve French food.
Over the course of its 152-year history, some of Britain's most iconic figures have passed through Kettner's doors including Sir Winston Churchill, Oscar Wilde, Agatha Christie, Margaret Thatcher and King Edward VII, to name just a few. It is rumoured that August Kettner, who founded the establishment, was a chef to Napoleon III.
The charming Grade II listed townhouse has recently reopened after a two-year renovation. The restaurant is now part of Nick Jones' Soho House group and sister to the nearby Dean Street Townhouse. While it fits perfectly into this portfolio, Kettner's has its own unique charm that reflects its rich history.
Upstairs there is a new 33-bedroomed hotel, 1920s inspired with original features, it makes for the perfect place to stay after an evening of delicious food in the restaurant or after partying the night away in one of the many nearby nightclubs.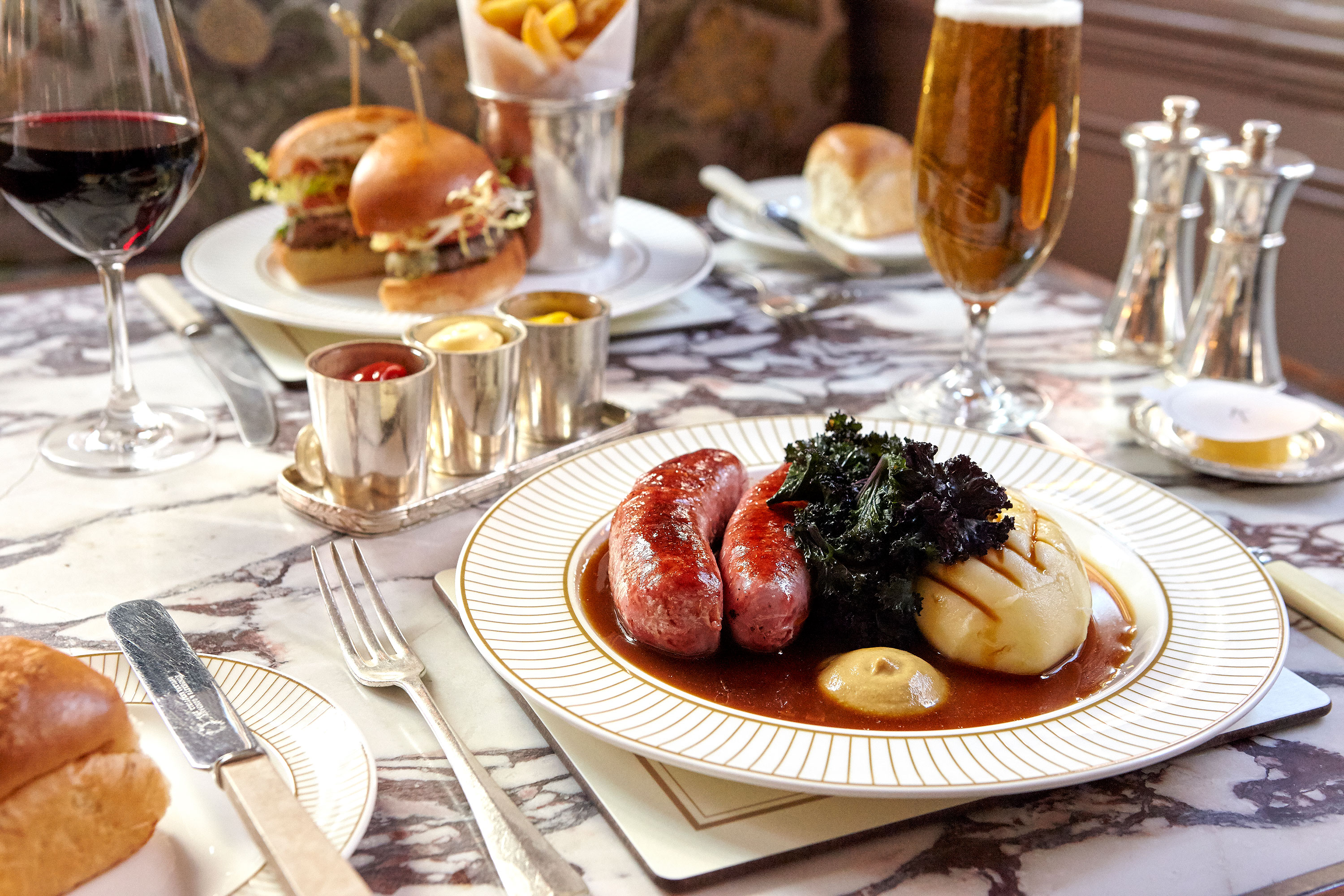 The doorman shows you in past a framed corset in the hallway – a nod to the building's scandalous past – and into a cosy bar area that is brimming with character. With extensive brass-work throughout, marble-topped serving counters and heavy dark-wood furniture, the space oozes class and sophistication. There is a hum of chatter underpinned by the gentle notes of live jazz piano being played in the corner – not obtrusive, just loud enough to set the mood. The grand dining room is dimly lit and always packed full, but somehow the tables still feel intimate and private.
The French-inspired menu champions locally-sourced ingredients and the impressive drinks list offers a comprehensive selection of wine, cocktails and whiskey. Don't be tempted to save your appetite and pass on the warm brioche bread buns served as you mull over your choices for starter and mains. They really do taste as heavenly as they smell.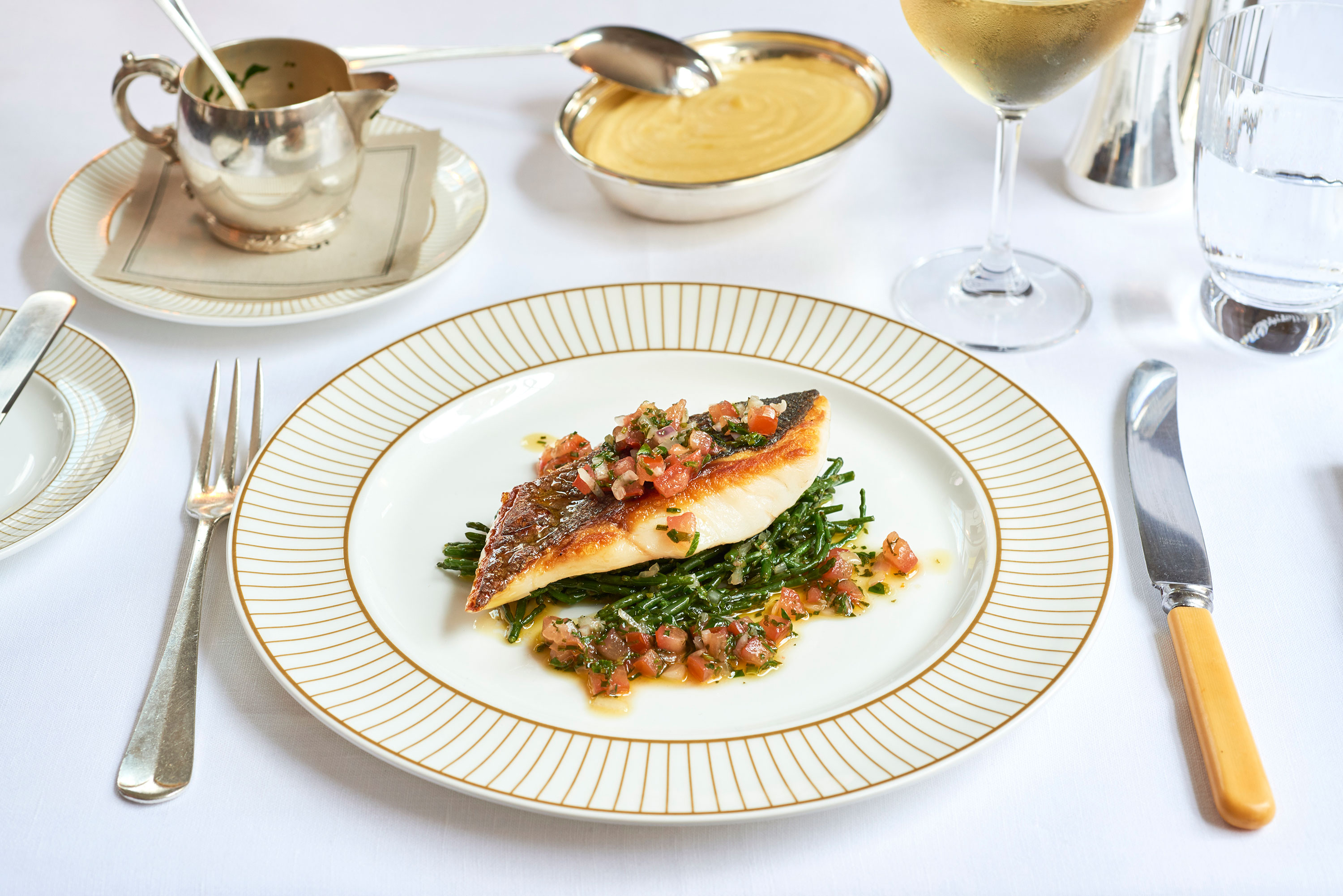 To start I would recommend the Devilled Eggs with Caviar appetizer, delicious bites of curried egg topped with Exmoor caviar; or for seafood lovers the Devon Crab – a generous portion of beautifully delicate crab meat served with salted apple, sea purslane and fresh lovage.
For a mouth-watering taste of fine French cooking meets hearty comfort food choose Toulouse Sausage as your main. Incredibly flavoursome, the sausage is accompanied by creamy Pommes Aligot, crunchy kale and homemade Dijon mustard that sets the whole dish off perfectly. Alternatively, the Lake District Farmer's Fillet of Beef is a real treat. The tender pink meat is served fries that are cooked to perfection, golden and crunchy on the outside and fluffy inside, watercress and a rich Sauce Au Poivre – a meaty peppercorn gravy that is extremely moreish.
Include a side of Heritage Tomato Salad with your order. This vibrant plate of green, purple and yellow tomatoes is a delight for the eyes as well as the palette. They are served in a fresh, spicy habanero sauce that brings out the incredible flavour of the fruit.
Diners with a sweet tooth will not be disappointed by what's on offer for dessert. The Creme Brulee comes as a particularly generous serving: smooth, rich custard with a hard, sweet caramelised top that is always so fun to smash with a spoon. But the pièce de résistance is Moelleux au Chocolat, round chocolate gateau with a gooey dark chocolate centre that oozes out when you tuck in. Beautifully presented, the dish is topped with a crumbly chocolate biscuit and popping candy that fizzes playfully on your tongue, and accompanied by delicate frozen white chocolate and an incredibly delicious ganache. For something special to finish, try a tipple of Glenfiddich 21, the smoothest of scotches.
As the days grow shorter and the icy grip of winter begins to take hold, Kettner's is the perfect place to hole up in and while away an evening enjoying a delicious meal followed by a cocktail or three. Considering the venue's history, you're bound to be in good company.
Kettner's Townhouse

29 Romilly Street, London, W1D 5HP

0207 734 5650