Serves 1, cook time 20 minutes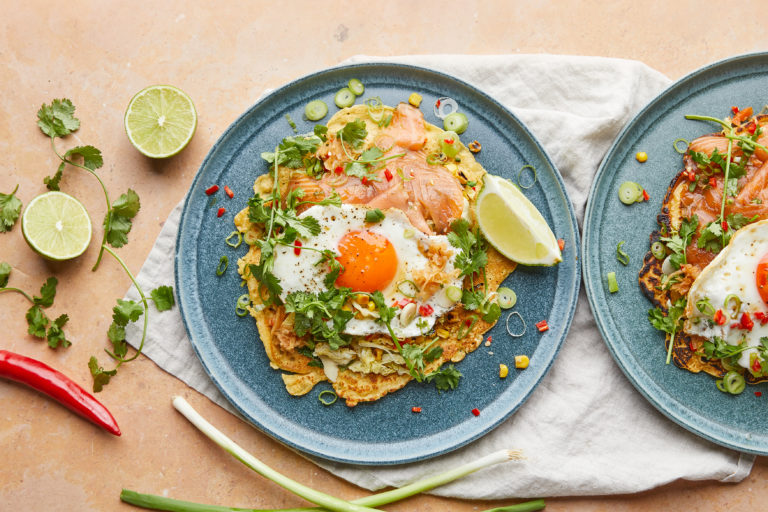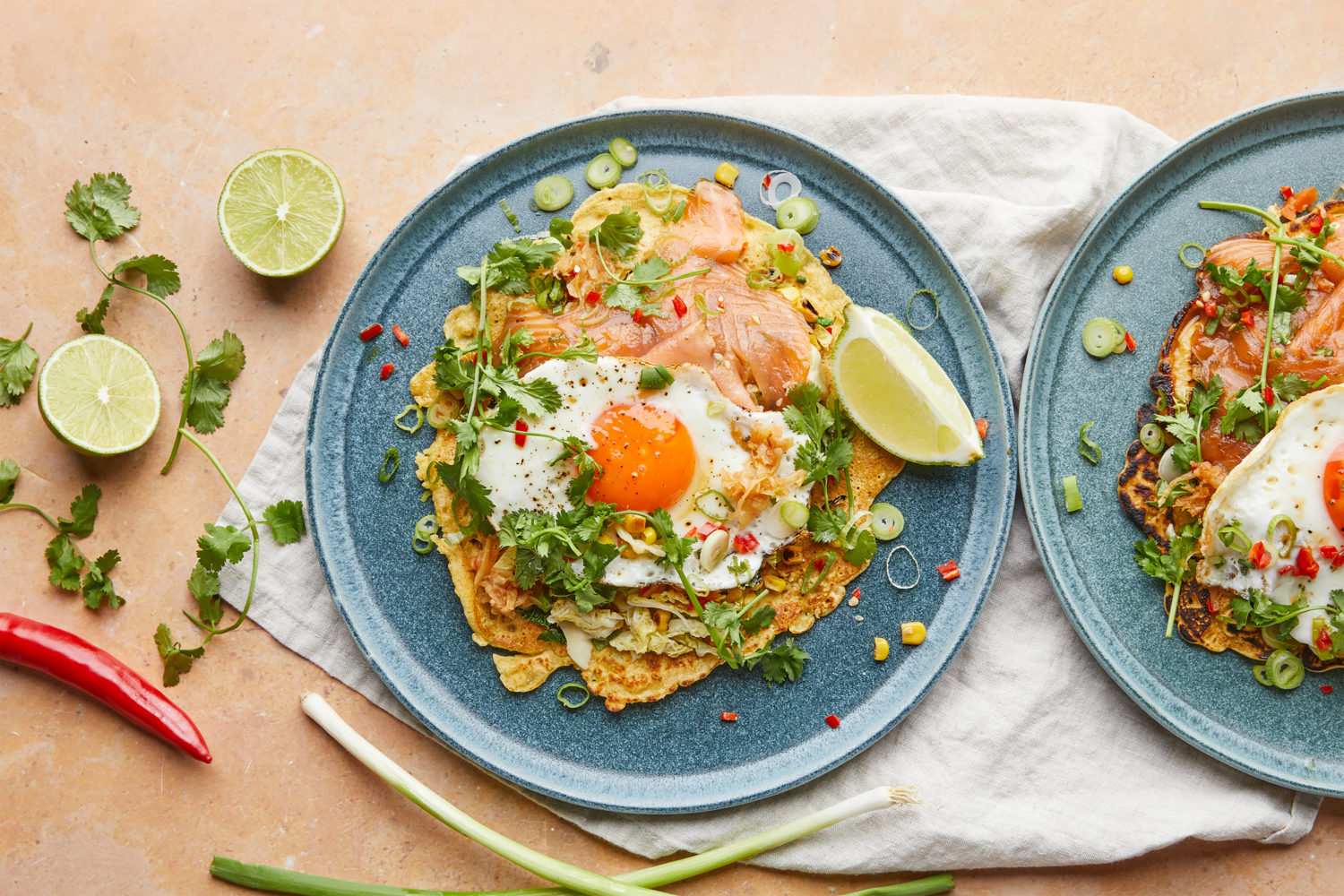 Ingredients
150g savoy cabbage (use half)
6 tbsp chickpea flour
1 red chilli
1 handful of fresh coriander
1 egg (Eggs)
1 lime
1 spring onion
1 x 50g smoked salmon (Fish)
1 tbsp sesame oil (Sesame)
1 tsp white sesame seeds (Sesame)
1 tbsp tamari (Soya)
25g kimchi (Soya)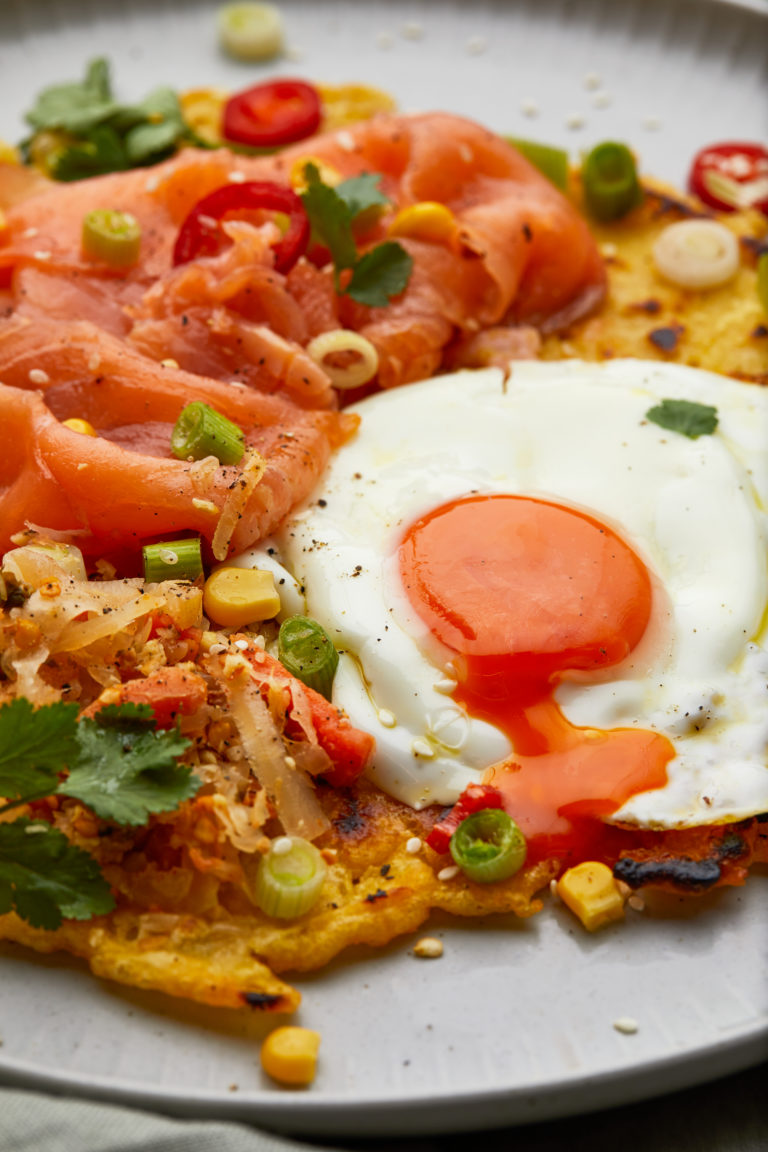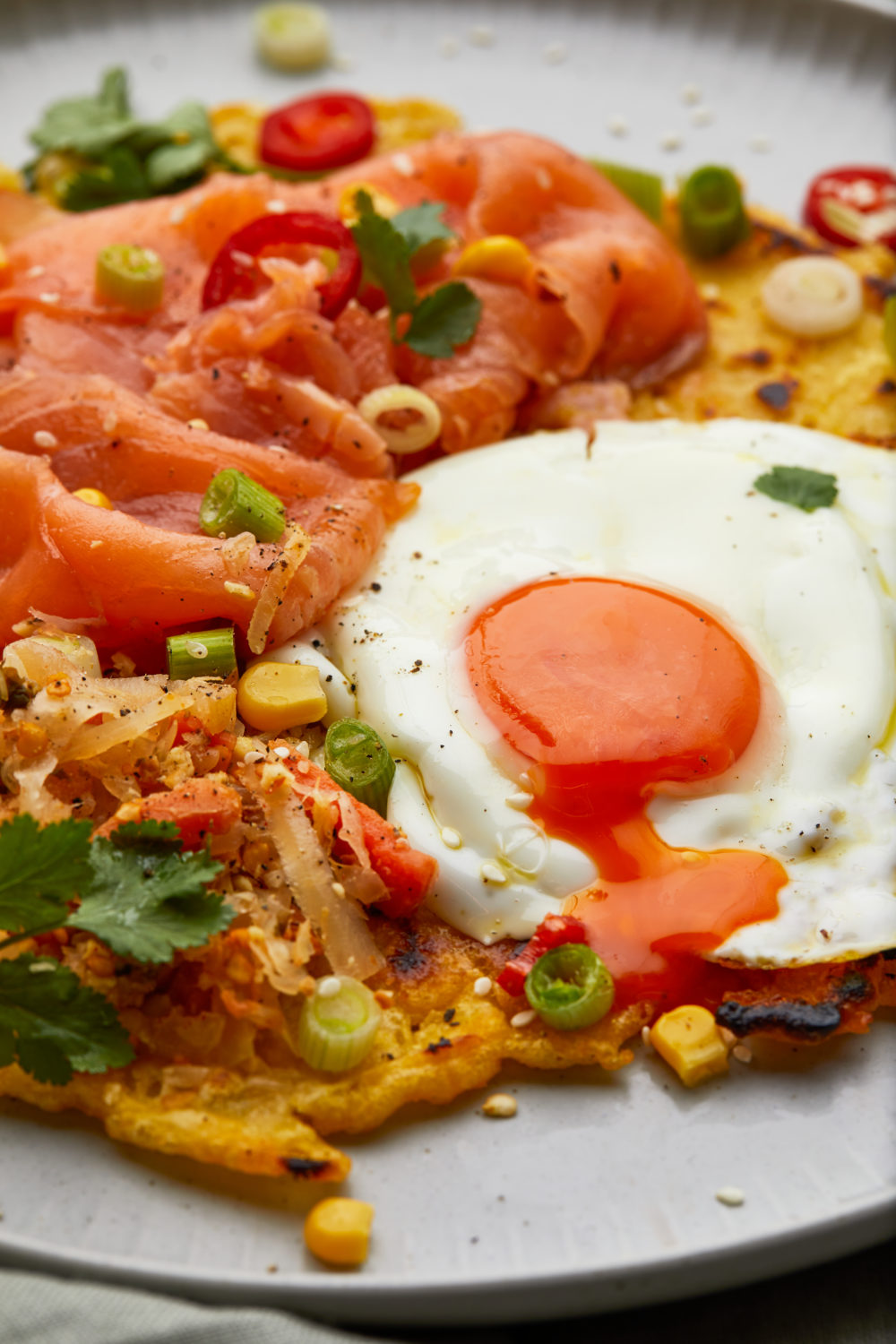 Method
Place the salmon in a bowl, then add the tamari and 1 tsp sesame oil. Leave to marinate.
Finely slice the spring onion. Heat a medium, non-stick frying pan on a medium heat. Toast the sesame seeds for 1-2 mins, tossing regularly, until beginning to brown. Remove and set aside.
Make the batter; add the flour and a pinch of salt to a mixing bowl. Slowly whisk in 100ml water, until smooth. Add half the sesame seeds, half the kimchi and half the spring onions.
Reheat the frying pan with 1 tsp oil on a medium-high heat. Add half the batter and fry for 2 mins per side. Transfer to a plate and cover to keep warm.
Trim half the cabbage and finely slice. Finely chop the coriander. Heat another frying pan with 1 tsp sesame oil on a medium heat, then add the cabbage and remaining sesame seeds. Fry for 3-4 mins, until the cabbage softens, then add three-quarters of the coriander. Season with sea salt and black pepper, and add a splash of water, if needed.
Meanwhile, return the pancake pan to a medium-high heat with 1 tsp oil. Fry the egg for 2-3 mins, until the white has set but the yolk is still runny.
Finely dice the chilli (remove the seeds for less heat). Quarter the lime. Top the pancake with the cabbage, smoked salmon and fried egg. Garnish with the chilli, remaining kimchi, remaining spring onion, remaining coriander and a lime wedge. Serve.