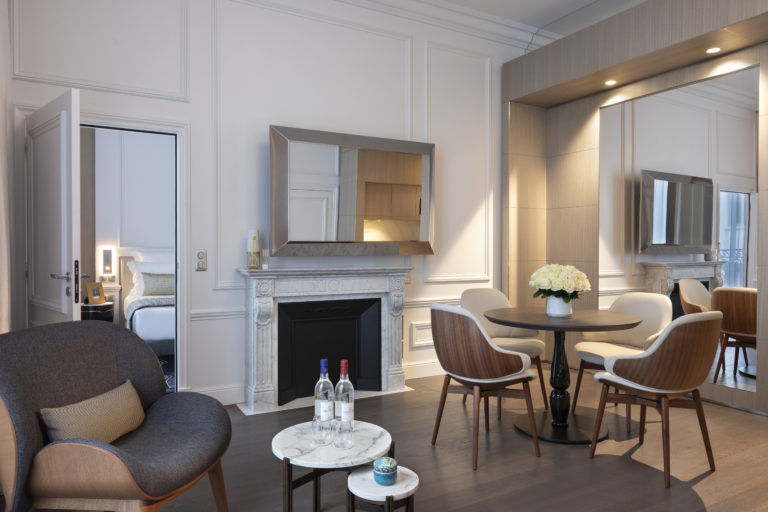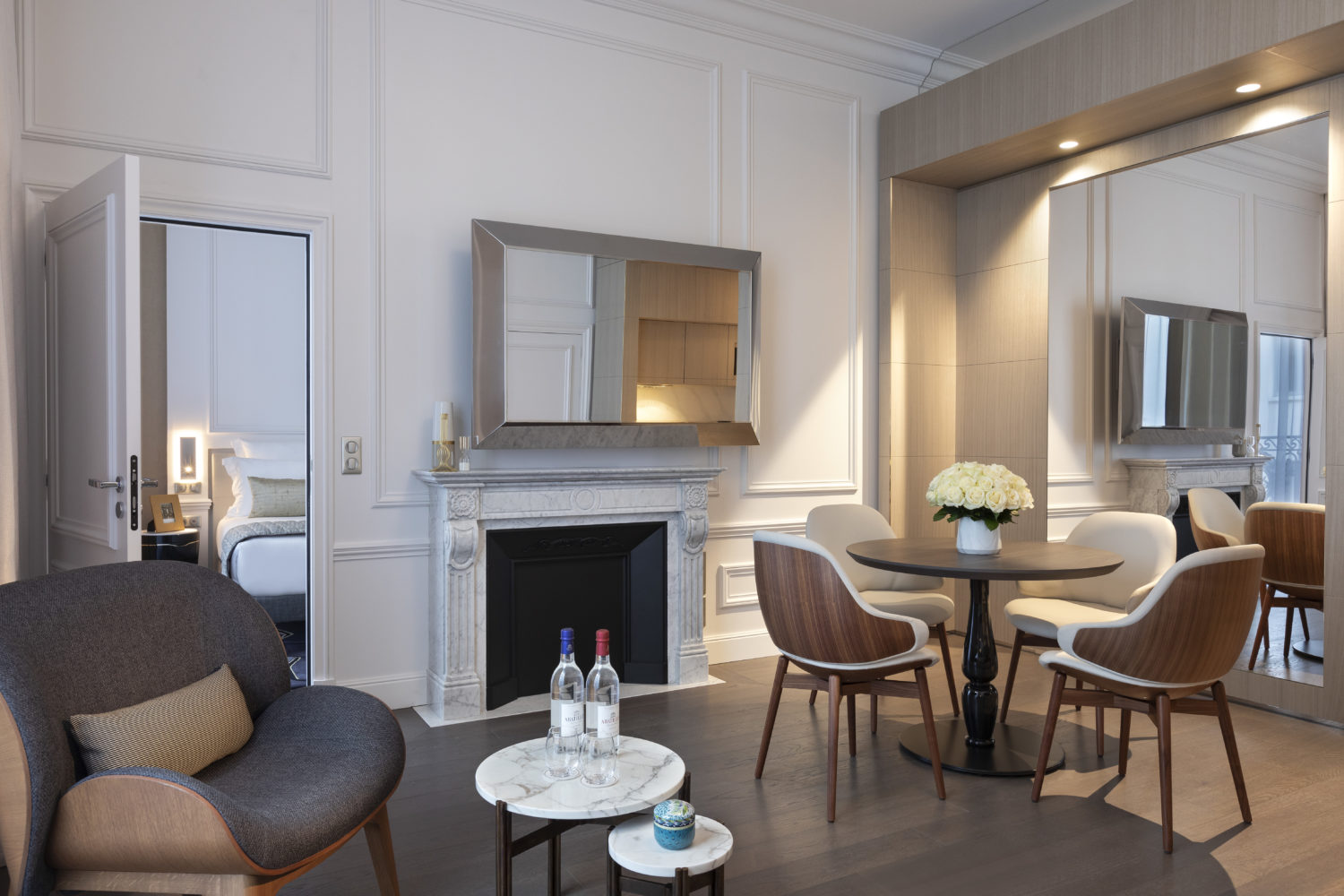 Whether you've always dreamt of visiting the City of Lights or you've been influenced by the hit rom-com character, Emily, Paris is always a good idea. The city is charming and perfect for weekend breaks with a wealth of history, monumental landmarks, high fashion and heavenly food. There are a million and one things to do, and if you aim to tick several boxes off your bucket list, staying in the golden triangle district is a must.
In the 8th arrondissement, sitting on a classic Haussmannian-style back street is La Clef Champs Élysées. At the heart of Paris, this plush 5-star boutique hotel is within walking distance of many notable attractions such as the Arc de Triomphe, The Grand Palais, Place de la Concorde and, of course, the esteemed Avenue des Champs-Elysées. With this prestigious neighbourhood as its backdrop, La Clef aims for guests to immerse into the heart and soul of the city in the form of a true Parisian.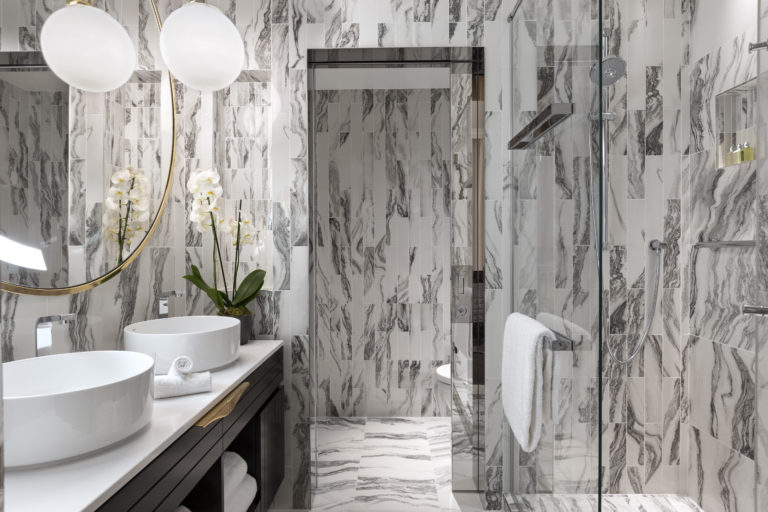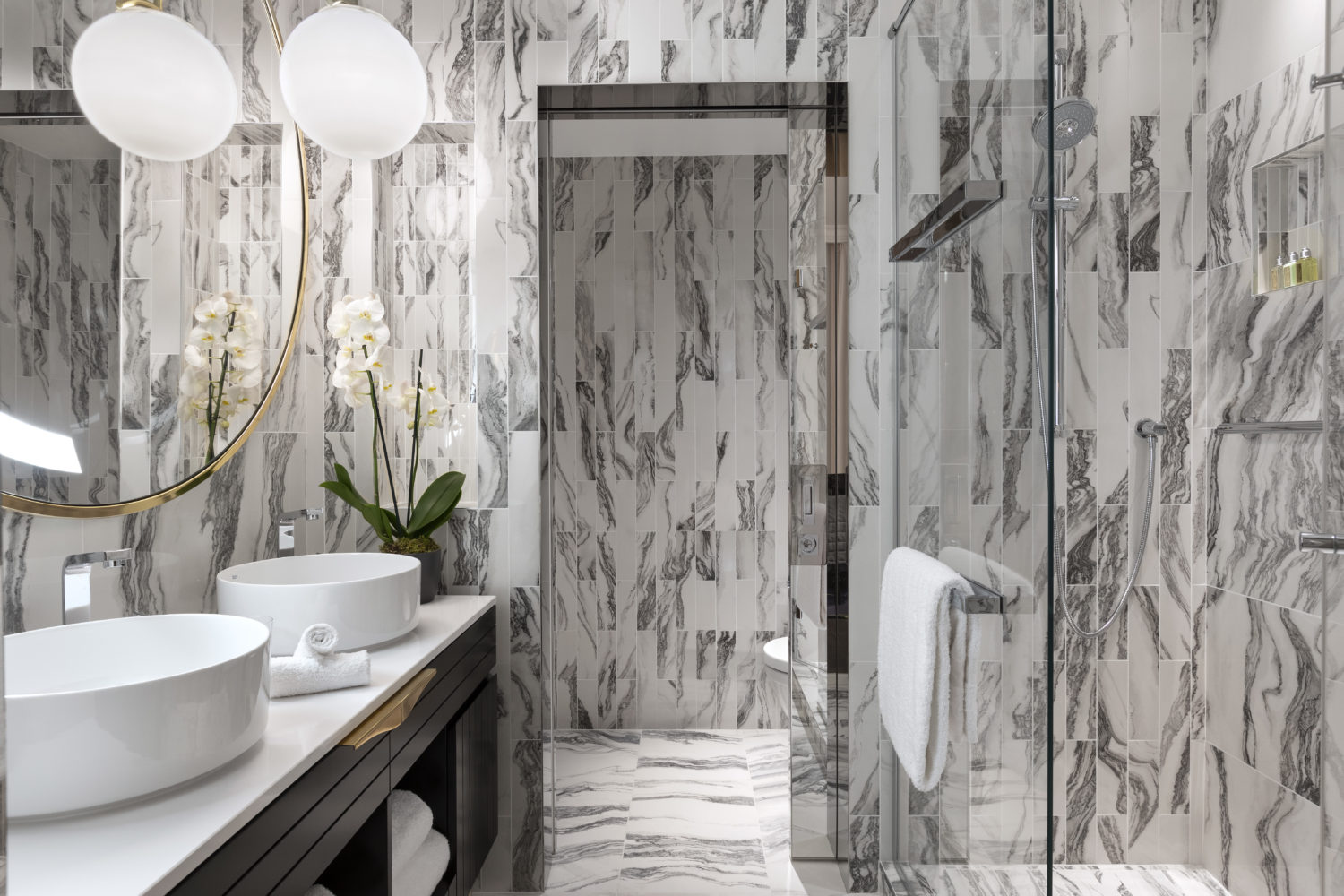 Opening the doors to a world of elegant splendour and refinement, this boutique hotel greatly reflects Parisian sophistication. Originally built in 1907 as a private home by the Hennessy (cognac) family, La Clef Champs-Élysées retains elements of the original foundation. A restored grand spiral staircase, high ceilings and jewellery-inspired furnishing are all elements that channel the essence of the Belle Époque era during which it was constructed.
Beyond the grand Parisian exterior is an elegant monochromatic scale that leads to bright and airy, modern apartment-style rooms with neutral tones, subtle art deco accents and polished finishes that neatly merge the past and present. There are 63 rooms and suites and six apartment duplexes all exuding optimal comfort, some with balcony terraces offering dreamy views of the Eiffel Tower.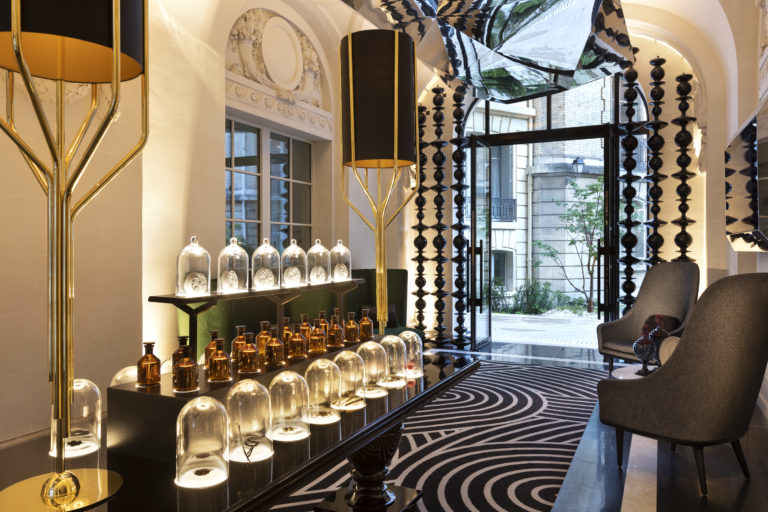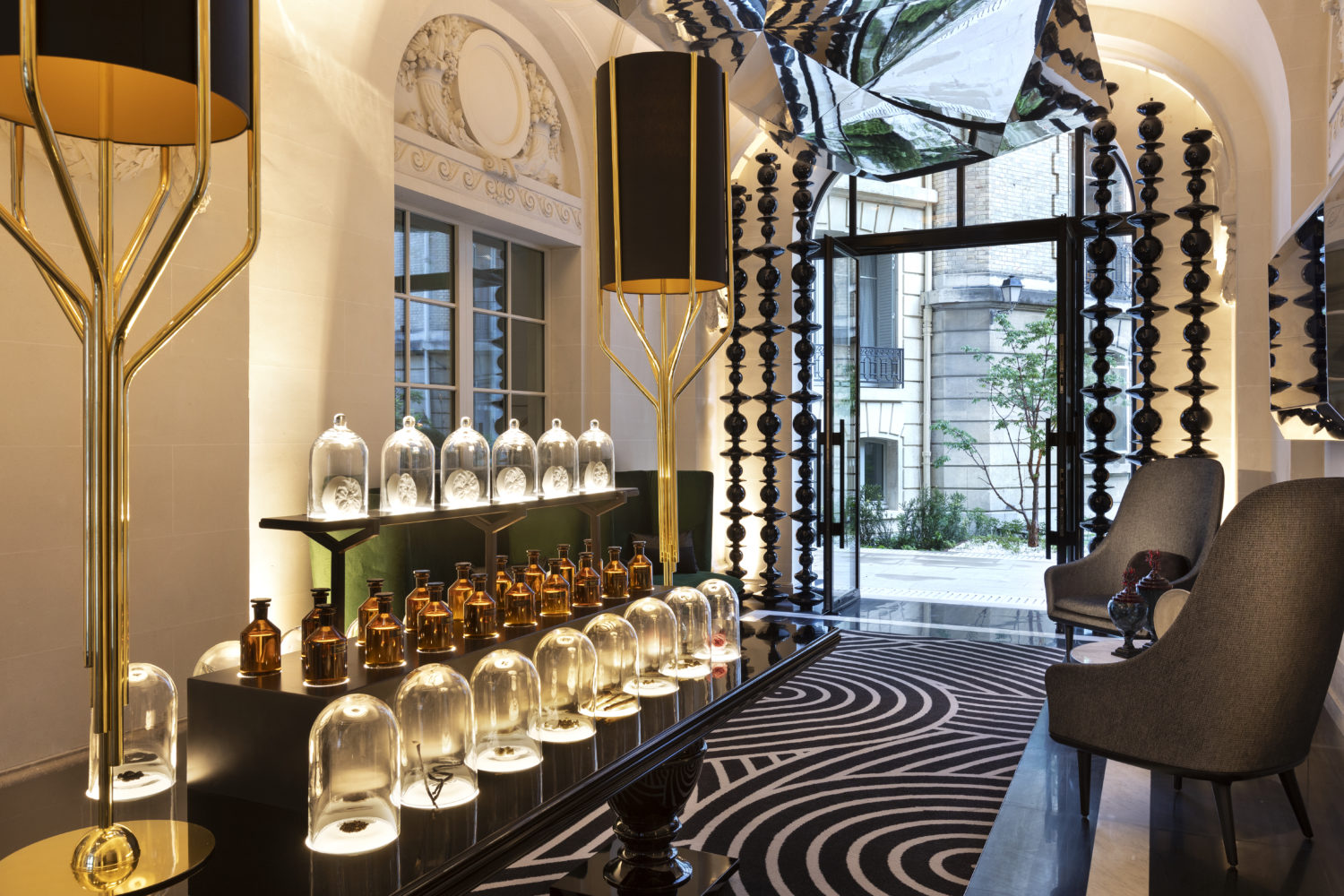 As you enter the hotel, you find yourself in the fragrance lounge, the signature mark of the residence, intimately connecting visitors to the rich Parisian history of perfumery, which flourished on their very doorstep. Six beautiful organic fragrances are presented, composed by Jean-Charles Sommerard (the Nose of Sevessence), showcasing this world-renowned area of French expertise.
Enjoy the authentic Parisian lifestyle "à la française" at La Clef Champs-Élysées, one of the keys to an indelible experience in Paris. As part of the Crest Collection, the property is part of a global portfolio described by the Ascott Group as, "charming bespoke hotels and serviced residences that integrate heritage stories with curated hospitality experiences."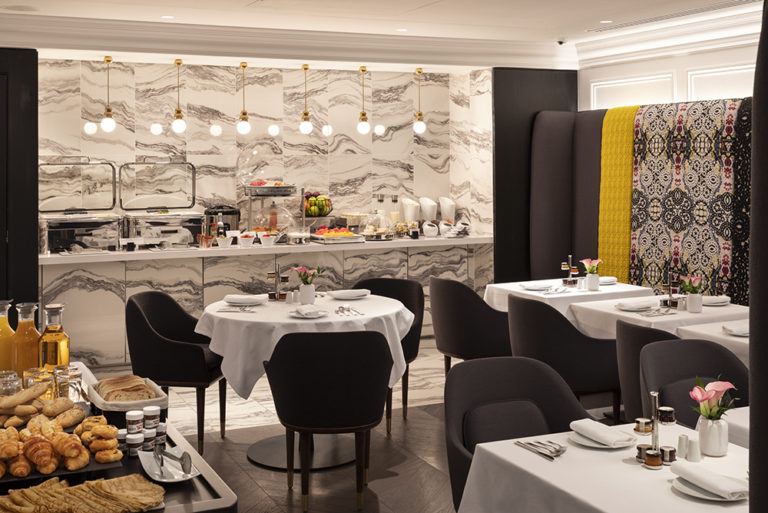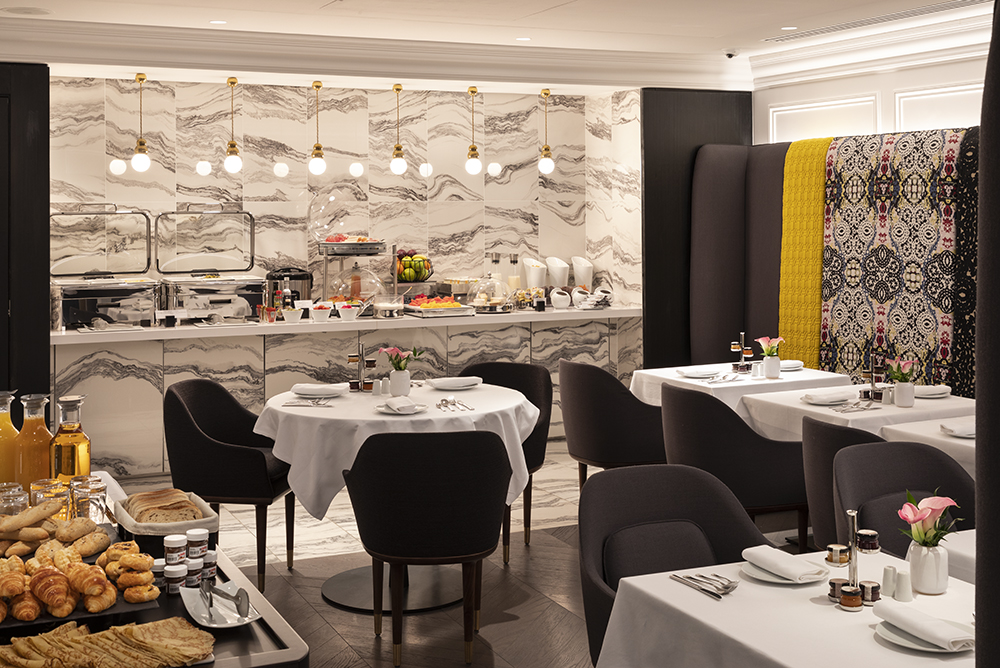 Gare du Nord station is just a short drive from La Clef Champs-Élysées, making the location easily accessible by Eurostar, an efficient and more sustainable mode of transport for those who prefer to avoid the faff of the airport.
The Eurostar has an extremely tempting Business Premier offering, that consists of a highly comfortable overall experience. The journey begins at the lounge where you can enjoy a complimentary breakfast, browse through their extensive selection of magazines and prepare for delicious onboard dining that is to follow, courtesy of French Michelin-star chef Raymond Blanc, OBE. 2022 marked their 10-year partnership, during which they have been awarded multiple three-star Sustainable Restaurant Association ratings.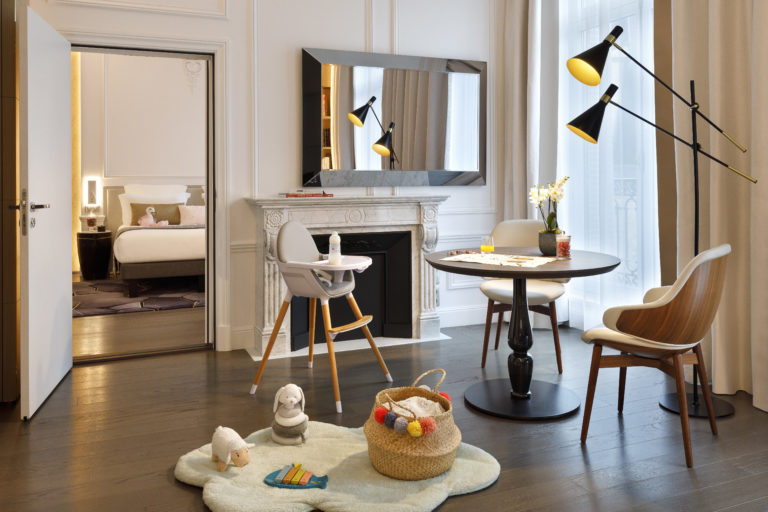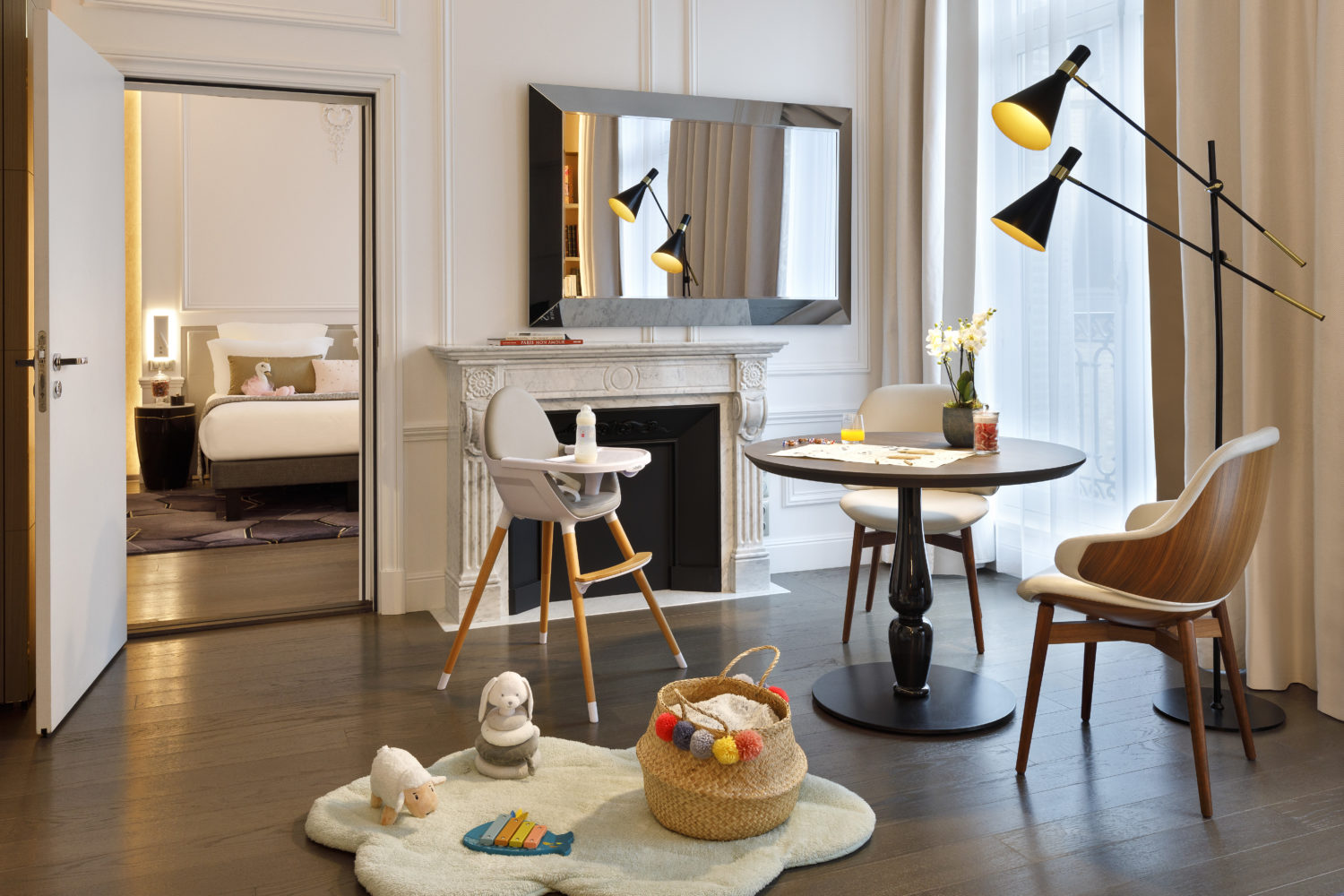 Blanc has made considerable efforts to support Eurostar in their sustainability venture, with its commitment to locally sourced and sustainable ingredients. He attests that the award is a testament to their quality and service "with sustainability at the heart of all of the recipes they bring to the table—ensuring customers start their culinary journey [in mainland Europe] in style."
As for the taste, Blanc does not disappoint, the limited-edition celebratory menu for the anniversary was sublime. Similarly, it follows suit all year round for Business Premier passengers.
46 Rue de Bassano, 75008 Paris, France