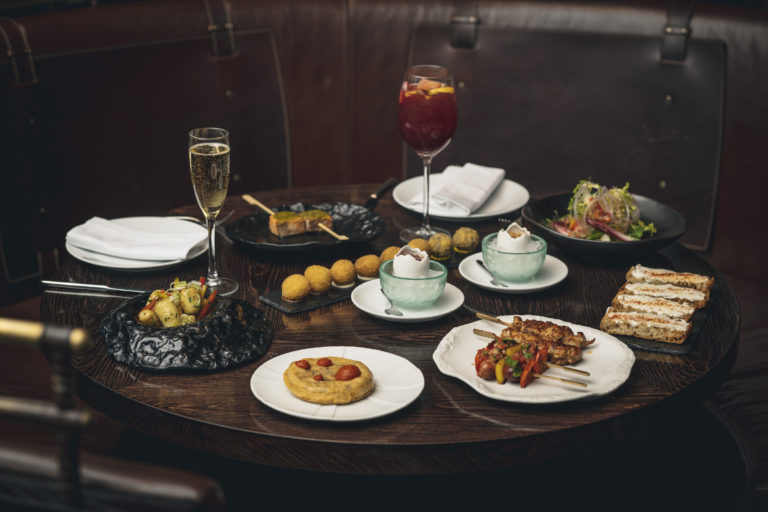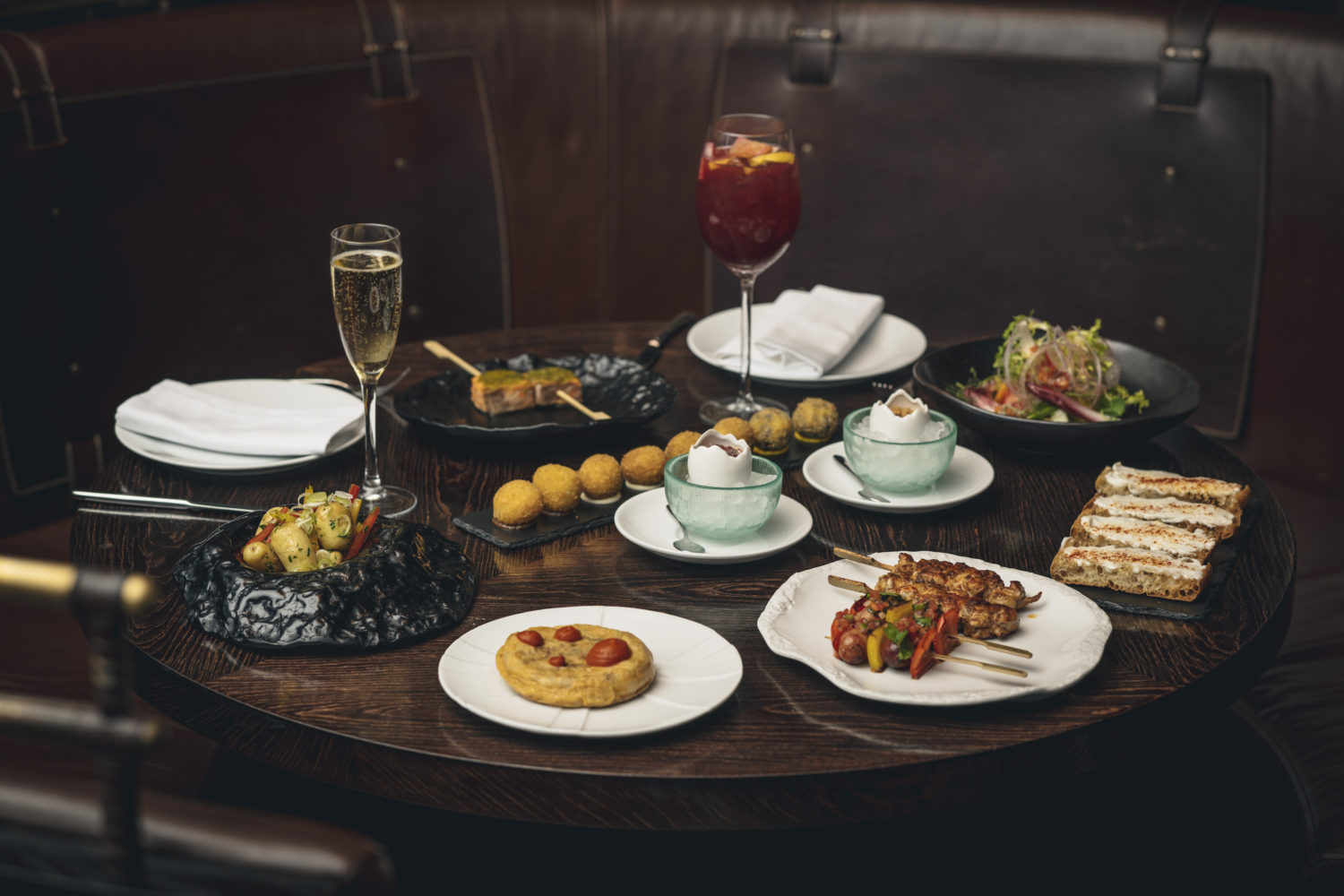 Transport yourself to sunny Spain with the La Fiesta brunch at Aqua Nueva. Situated just off Regent Street, escape the busy city with a Spanish inspired brunch on the 5th Floor.
La Fiesta offers contemporary tapas plates with plenty of Cava. Guests can also opt for free-flowing glasses of fruity sangria, a welcome change that whisks you away to a warmer climate. Mix things up with another fun cocktail Agua de Valencia, a stronger cocktail that consists of Cava, orange juice, vodka and gin.
As soon as you sit down, mouthwatering mini plates appear from the kitchen onto your table. The hardest decision you will have to make during your 90-minute slot is just where to start. Cleanse the palette with a refreshing Salmorejo that is served on ice and crunch on Crystal bread and rich alioli, a true taste of the Iberian.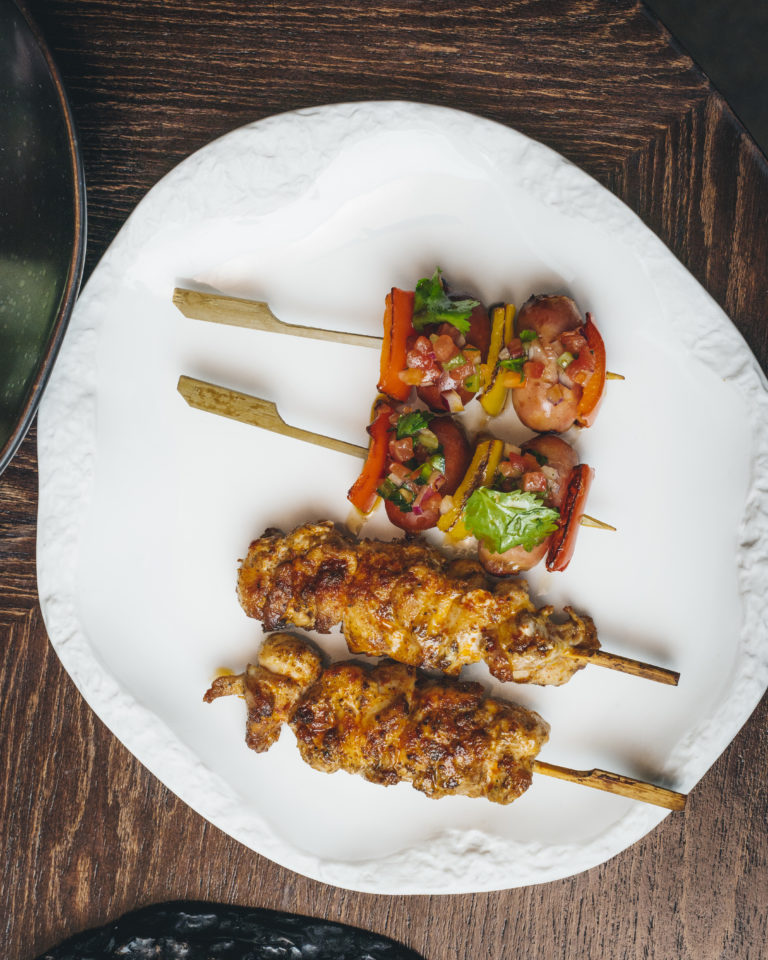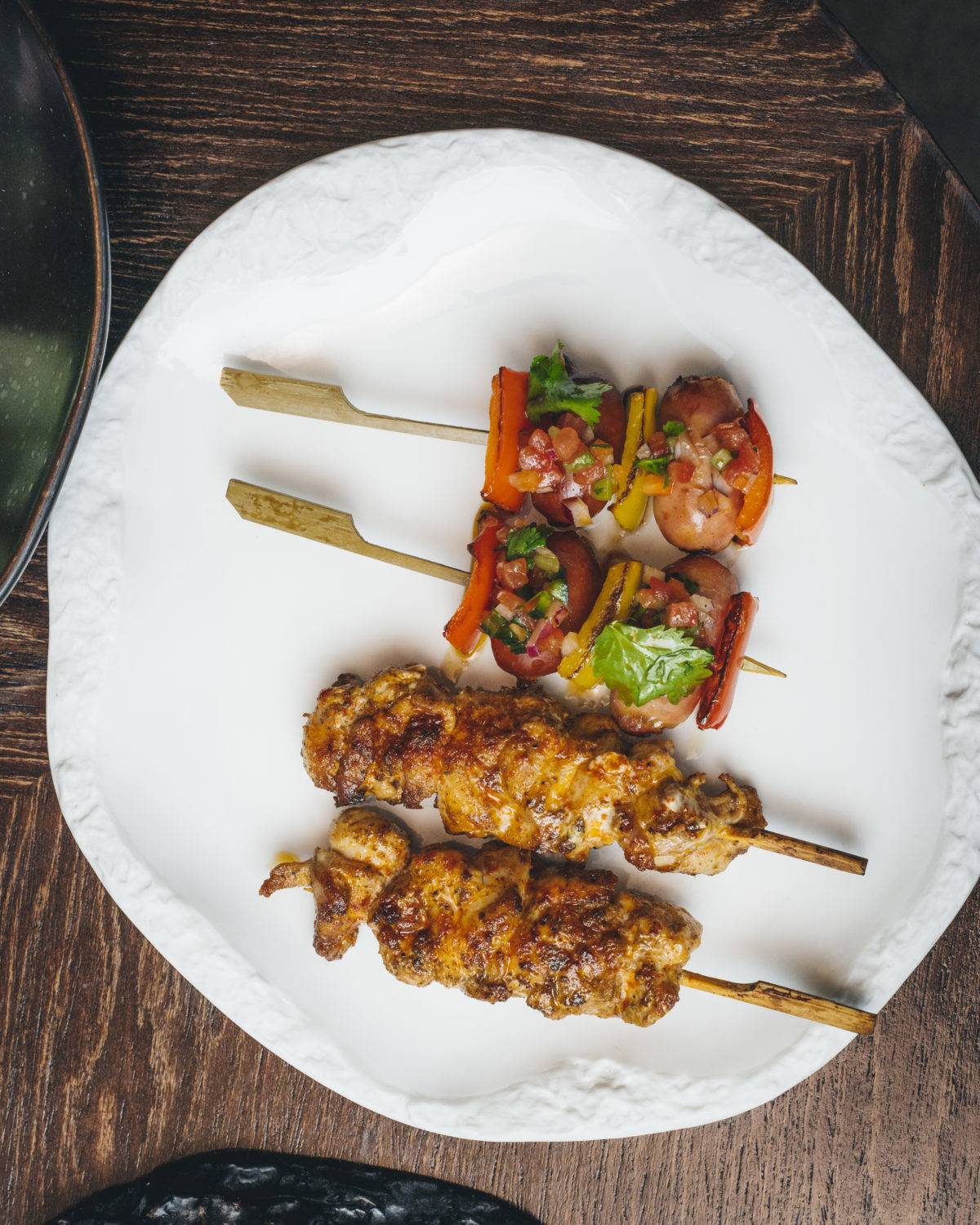 Larger plates emerge and serve a selection of Croquettes, an Adalusian style salad and meat skewers. The flavours of the Spanish skewers, although somewhat underwhelming in size and flavour, are still enjoyable. However notable flavourful mentions should be given to the Classic Spanish Tortilla with Piquillo Purée and the creamy Mushroom Risotto, which is hearty and served in a generous portion.
Make sure to pace yourself for dessert though, as you will be served hot and sugary Raspberry Churros with a punchy Pedro Ximénez chocolate sauce; so delicious that it can literally be drunk from the shot glass.
La Fiesta starts at £40. For free flowing cocktails and bubbles, the La Fiesta brunch is £75 per person. Upgrade to the Deluxe brunch, which includes free flowing Veuve Clicquot and cocktails for £99 per person.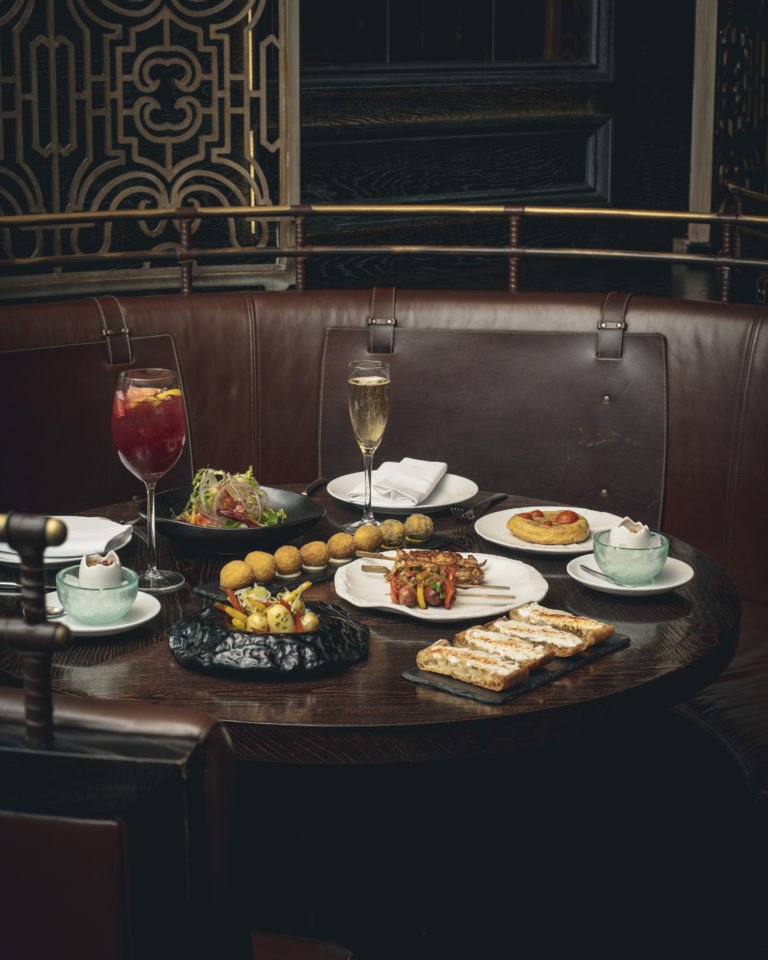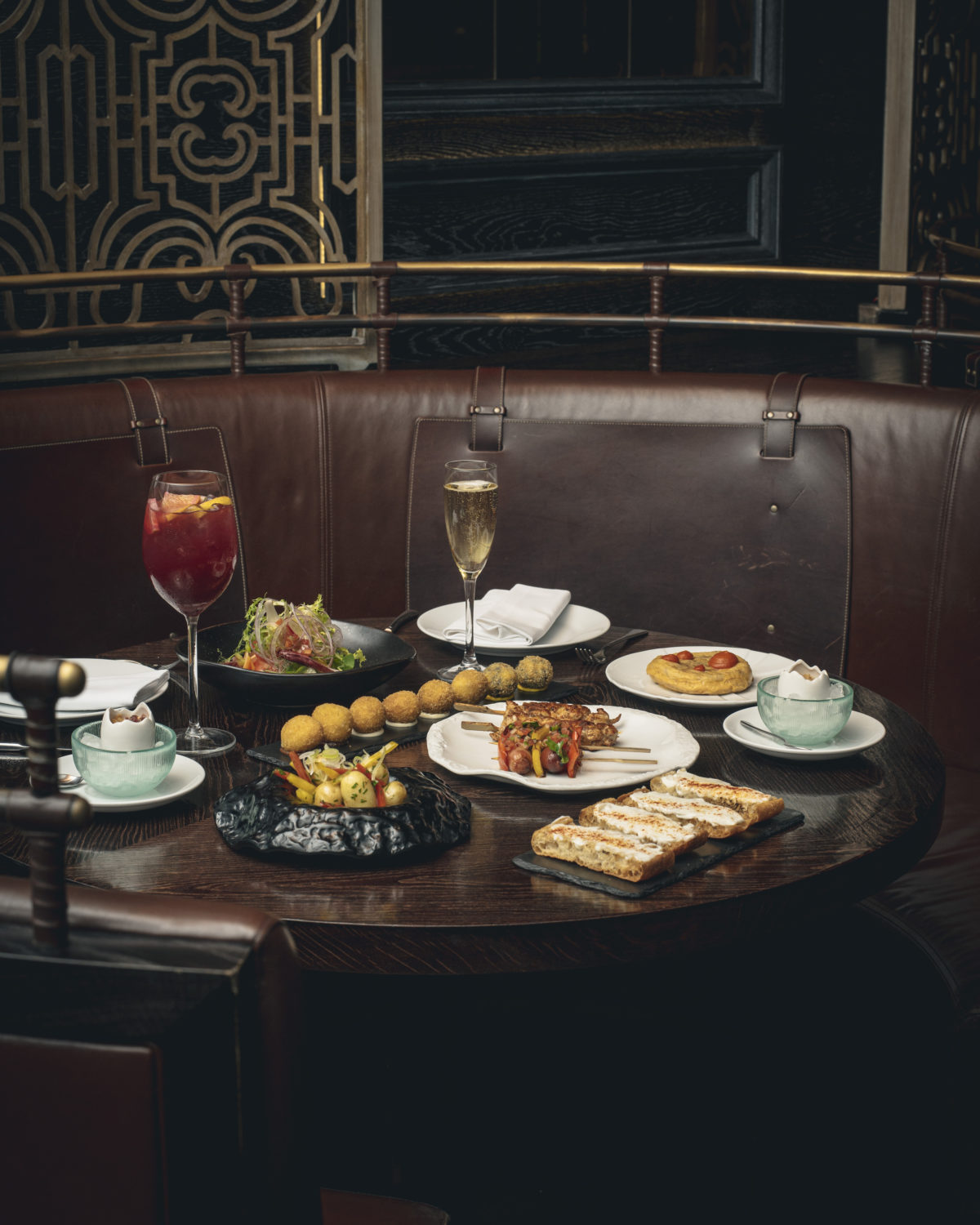 Aqua Nueva
5th Floor 240 Regent Street, (Entrance 30 Argyll St) W1F 7EB, London W1B 3BR