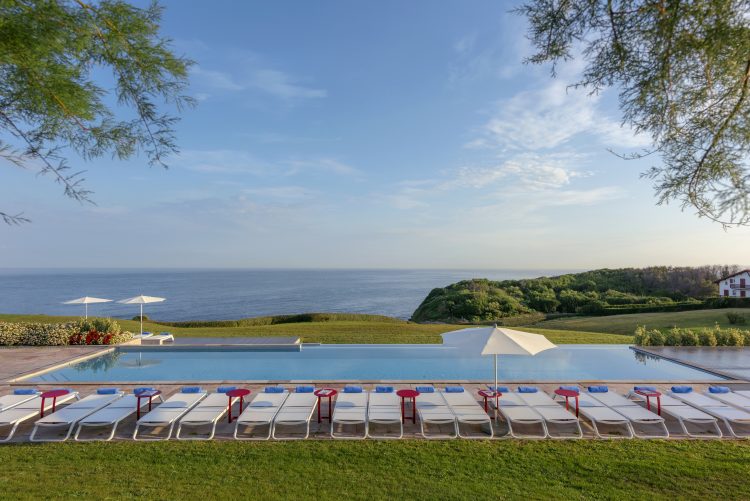 The French are known for their love language, remarkable cuisines and are one of the prodigious producers of 80 per cent of the world's first love, wine! With my visit to the Basque Country of Saint-Jean-de-Luz and my stay with La Réserve, I experienced nothing short of the above and more.

A blissful 30 minute drive from Biarritz airport with blue skies and fresh greenery we arrived at La Réserve Hotel. A smooth and quick check in, we were escorted to our rooms. The path to my room was set with an assortment of white, red and yellow flowers exuding warmth and brightness, which complimented the 18-degree weather we were welcomed with. Entering my room – a vault of heaven, sunflower yellow painted walls combined with Aztec black and white printed bedding – relaxation took over instantly.
As La Réserve rests next to the Nivelle River I witnessed a stunning panoramic view of the ocean from my room. Idyllic was an understatement – although staying in my gorgeous room was tempting, I couldn't resist an authentic French dinner that awaited me.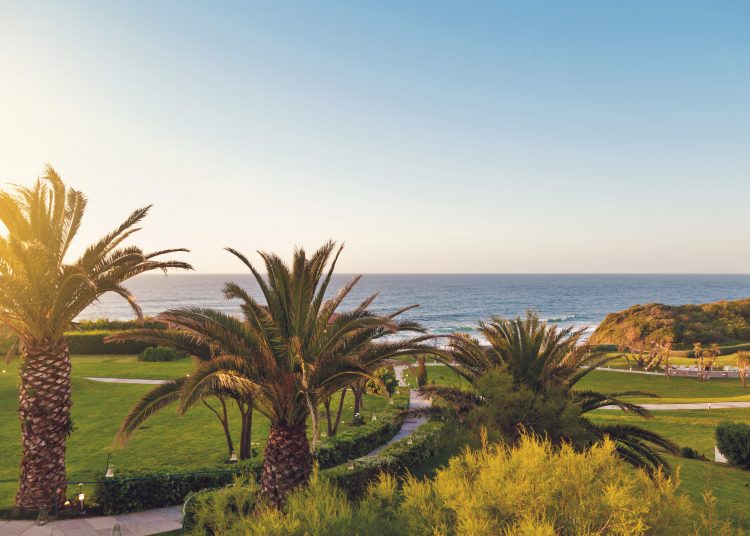 Evening dinner at the hotels dinning quarters Ilura – burgundy interior with blushing pink chairs complimented the sun that began to set across from me. A town widely known for fishing, I had a head start in choosing my dish. Pan sautéed fish, crispy potatoes that sat on a creamy layer of mustard white butter sauce. The fish was delicate, the potatoes were crisped to precision, all swimming in buttery goodness.
With my sweet tooth calling dessert was mandatory. Chocolat Guanaja, Noisette Et Specculos – chocolate hazelnut ice cream centre of the plate along with smooth puffs of vanilla and chocolate cream, light pieces of chocolate cake placed on every second cream puff, not too much – just right. My sweet tooth was satisfied. Is a French dinner really complete without wine? A rookie when it comes to the precious nectar, we were educated by the lovely Manager of the hotel, it seemed like my choice of white wine was correct. It was sweet but soothing, fresh from the ocean soil – Egiategia Dena Dela was the name and it was a pleasure to meet you.

Waking up feeling fresh and rejuvenated in the morning is always a plus. I can only put that down to the ataractic ocean sounds during my firsts night sleep – pure bliss. The tour of the French Market was led by two lovely ladies from the Pay Basque Tourism office. The hustle and bustle of the local town was extremely warming. Fish, cheese, wine, meat and pastries in abundance, could you really go wrong? Something for everyone. All of the market traders kindly let us know how fresh all produce was, especially as the harbour was shy of 20 minutes from the market, some produce caught a few hours ago and some home grown. Being a Londoner with supermarkets on every corner, it was refreshing to be around real organic food, a sense of pride you couldn't help but warm to.
As we continued our tour we finally got to the creamy stuff – cheese! The kind gentleman who ran the cheese counter gave us a short and sweet history lesson about the assortment of Basque Country cheese. Fresh from the local mountains, produced from sheep's milk, a strong but sweet taste. To close he gave us a taster and was not shy in welcoming us to seconds.
Green, red and blue were core colours you couldn't help but notice all around the market. Whether they were embedded in market signs or bar decor colours like the plum red leather seats that resembled old Parisian trains. These three colours reiterated the love the locals have for their town.
Walking through the old town, tasting both savoury and sweet foods I was determined to make room for lunch. We were set to lunch at a typical Basque Country spot, Restaurant Chez Mattin. Unfamiliar with a typical Basque Country restaurant, this gave me all the feels. Small in space but large in energy – a room filled with great food, laughter and conversation. Chez Mattin specialises in the native Basque country fish soup.
The deep metal pan graced our table. Light orange in colour, filled to the brim with an array of seafood. Fish soup so aesthetically pleasing it was proving difficult to tuck into. Once dished and five spoons in – incroyable, as the French say! Yes, it was very fishy but that made it all the more amazing. So gentle in texture, honeyed in taste with chucks of Hake fish, mussels, large prawns, strong hot peppers garnished with coriander – Churro, the native fish soup was truly a delight not to mention filling, I was ready for an afternoon nap.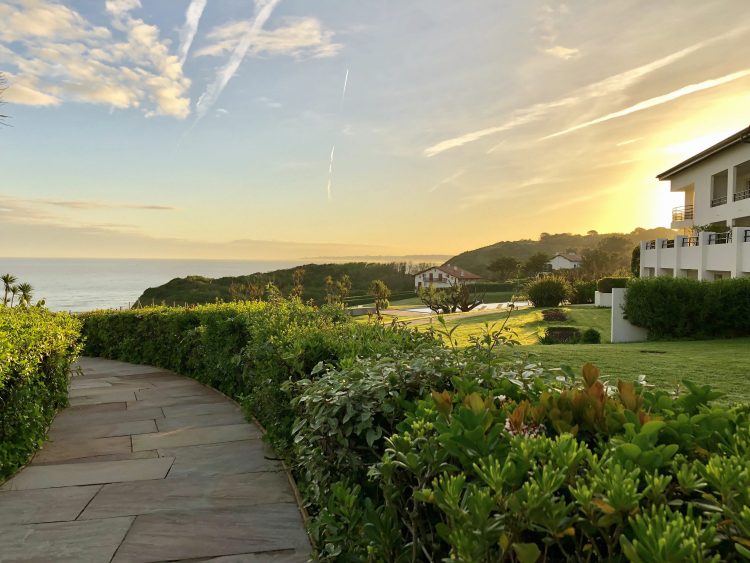 Stepping back into the euphoric surroundings of La Réserve Hotel, we were treated to a full body message. After receiving a bag full of miniature essentials from Esthederm Spa on arrival, I couldn't wait. Learning more about our hotel everyday, Esthederm Spa, a brand that caters to beauty and personal care. Swept away by the calming music that echoed softly in the background as I lay down, the therapist's angelic touch messaged me into a tranquil sleep – 60 minutes of heaven came to an end.
Having a spa within a hotel that caters to both cosmetic and personal care makes all the difference. Feeling stressed? Go for a message, feeling unprepared? Go for a wax. Win win if you ask me.
La Reserve, a holiday within a hotel. St Jean-de-Luz, delightful food, wine to drown in and culture to see. C'est la vie and visit the Basque country of St Jean-De-Luz!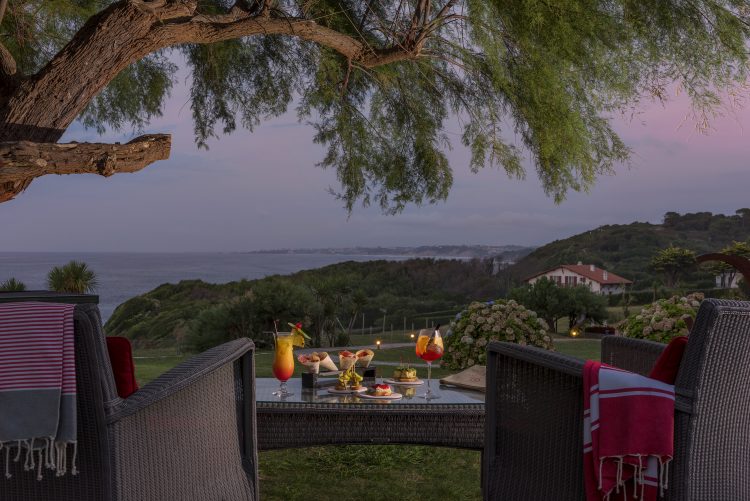 La Réserve
Pointe, 1 Rue Gaëtan de Bernoville, 64500 Saint-Jean-de-Luz, France