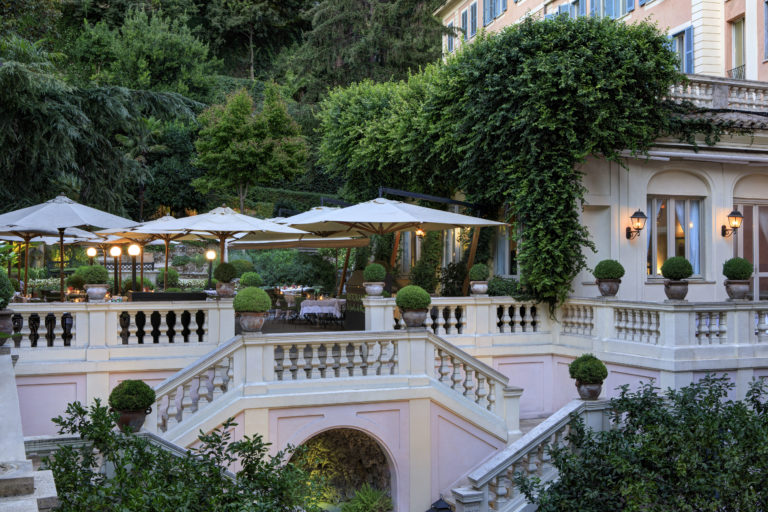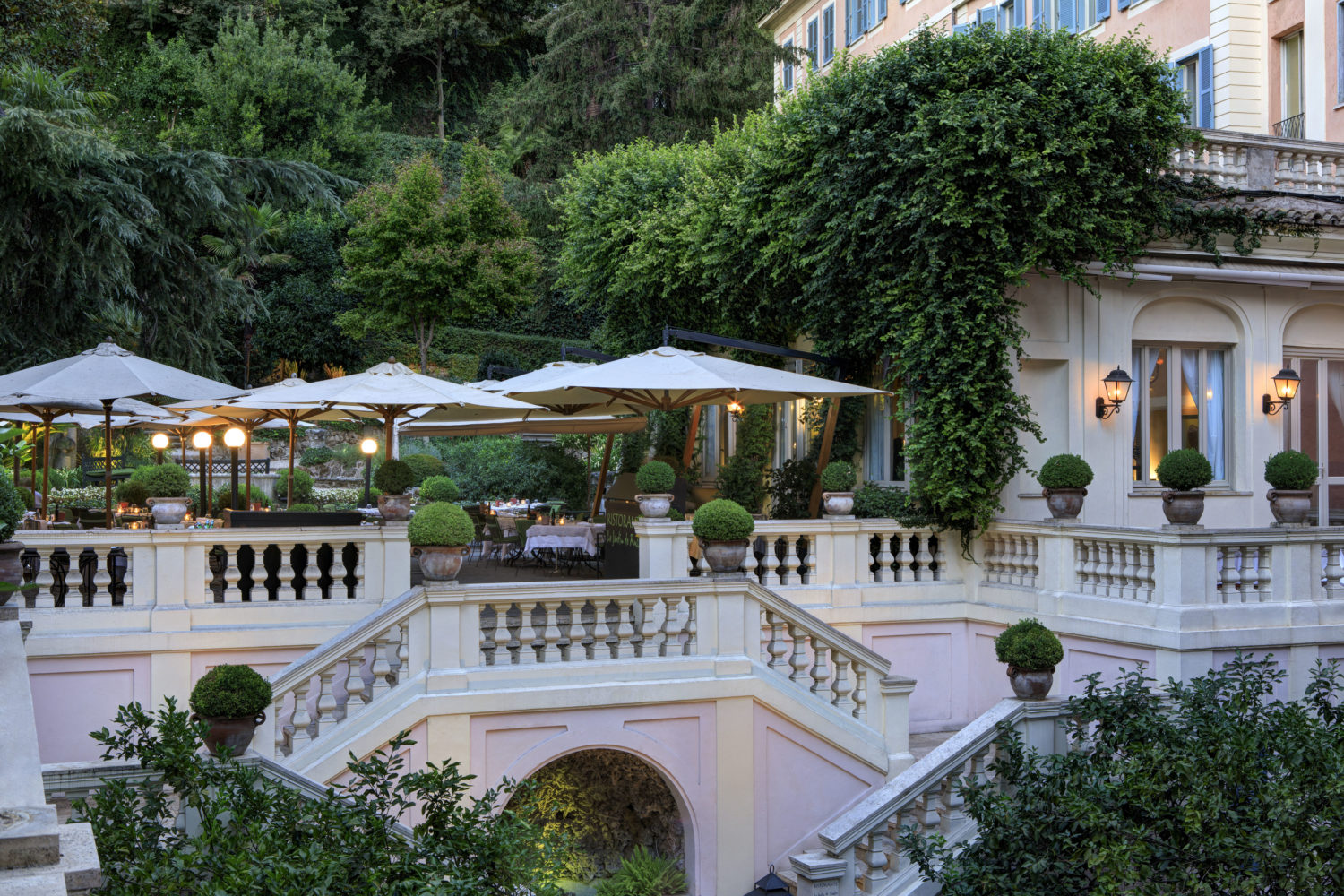 Nestled in the heart of Rome, Michelin-starred Chef, Fulvio Pierangelini, takes you on an intimate Italian culinary journey. Le Jardin de Russie is immersed within the gardens of the luxurious Hotel de Russie of Rocco Forte Hotels. This restaurant is a true masterpiece offering a dining experience that is nothing short of exquisite.
The tranquil outdoor terrace under a parasol of stone pines and flowering citrus trees is complemented by stylish and classically-inspired accents, plush seating, and refined table décor. The interior is decorated entirely by the hand of Italian artist Gio Bressana, creating an infallible remedy to all dining desires.
As an epicure, you will soon notice the menu's Mediterranean movement. Each dish carefully crafted and beautifully presented. The colourful and fragrant creations are a combination of regional ingredients inspired by Roman tradition. It is clear that all senses have been considered. Devine.
Start with the amuse-bouche of seafood and zucchini flowers or a refined heart of lettuce, peaches, and almond yoghurt as the perfect antipasto options. The al dente pillows of Ravioli Cacio e Pepe, a 'capolavoro' leave you wanting more. Don't worry about overindulging in the preliminary courses, you will find space for more.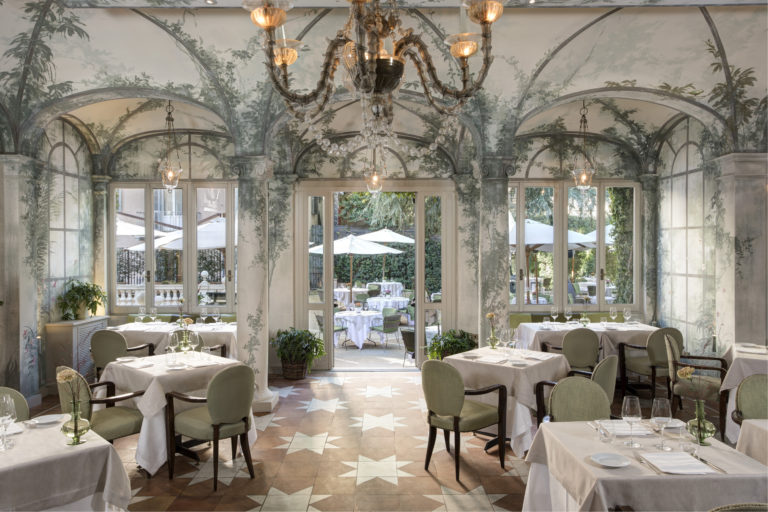 A main course highlight is the sea bass with coral beans olive oil, herbs, and lemon. Grilled to perfection, carved tableside, and clearly evident of Chef Fulvio's attention to detail. And to bring the evening to a close, a final decadent selection of Ricotta cheese "Cannolo" with raspberries, vanilla Crème brulée and citrus fruit crêpes, seal the deal.
After dinner you can meander up the branching staircase, adored by vines and flowers. The source of the gentle trickle of water is located between the greenery where you will find a beautifully illuminated waterfall. A moment of relaxation and a picture-perfect spot to capture the evening's memories.
The service at Le Jardin de Russie is truly impeccable. Be it a romantic dinner for two under the canopy of fairy lights, a tulip glass overflowing with bubbles in celebration of a loved one, or a gentle sip of wine amidst long overdue catch ups. Whatever the occasion, the team will be waiting to extend the warmest of welcomes.
@lejardinederussie_resturant
@hotelderussie
roccofortehotels.com/hotels-and-resorts
Via del Babuino, 9, 00187 Roma RM, Italy