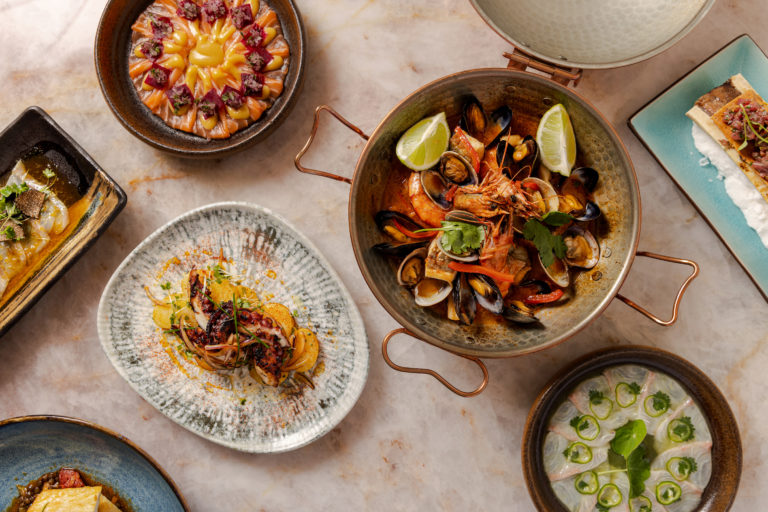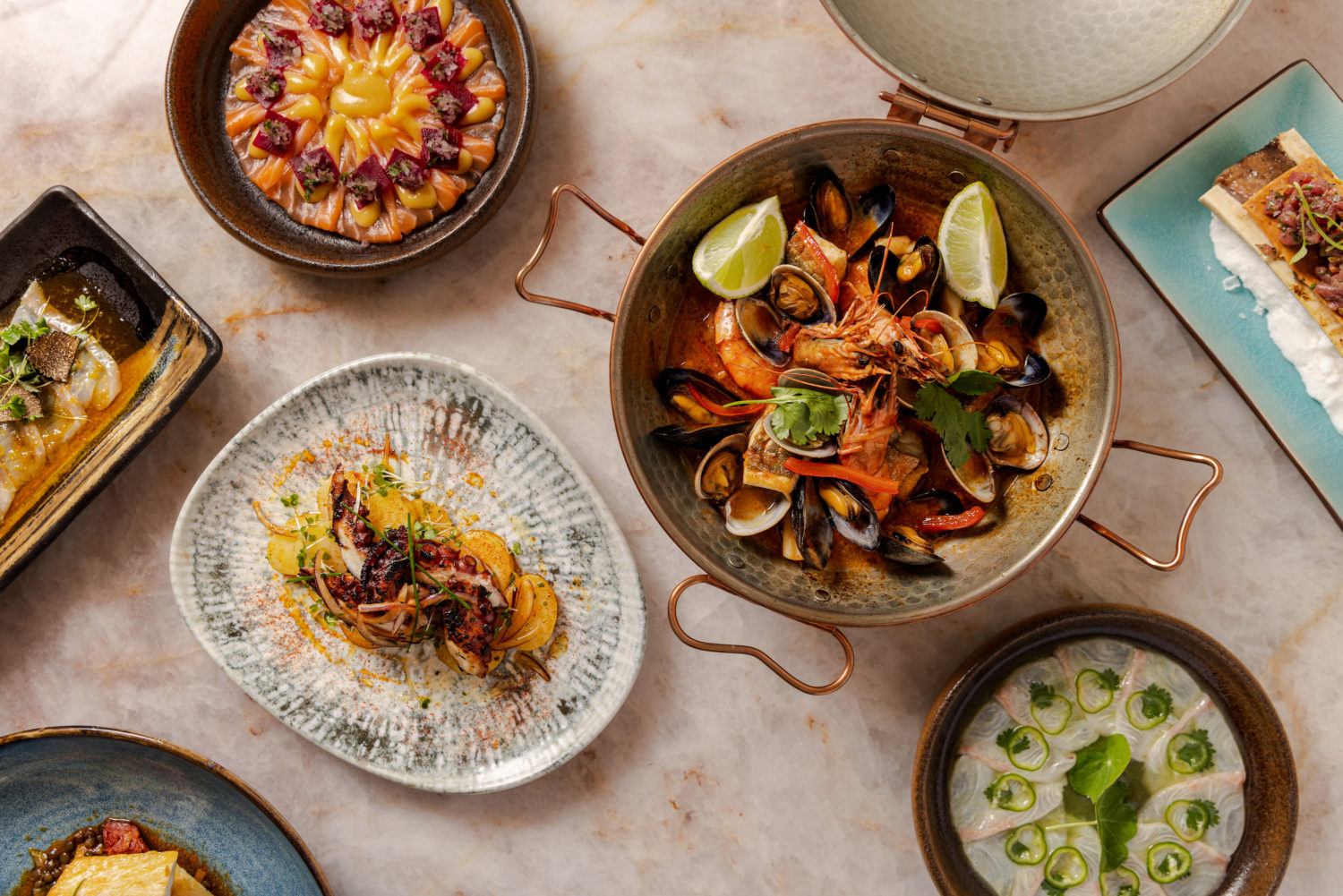 Geode London — a jewel lying in the heart of Knightsbridge. It's rough and rustic, with a hint of timeless elegance, underpinned by sensational dishes.
Serving a blend of Mediterranean culinary art alongside Asian classics, Geode enters London's thriving food scene with a popular yet oversaturated offering. Nonetheless, the future looks promising with Geode's excellent delivery and it's soon to be a top contender.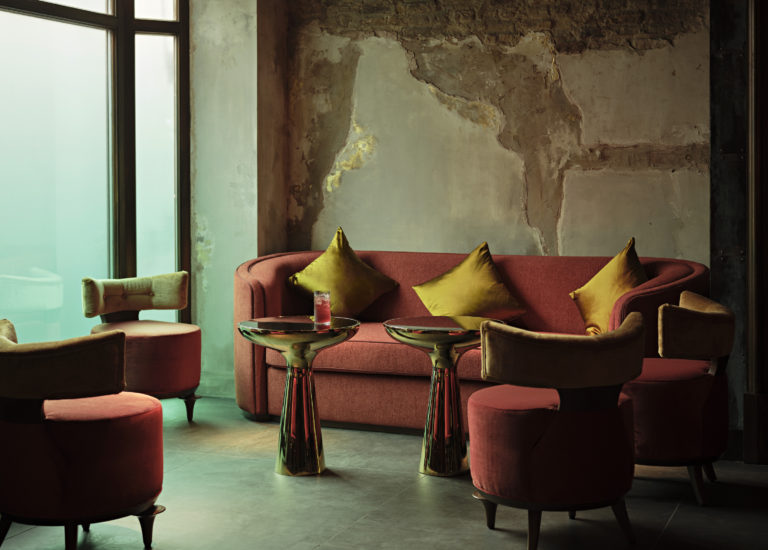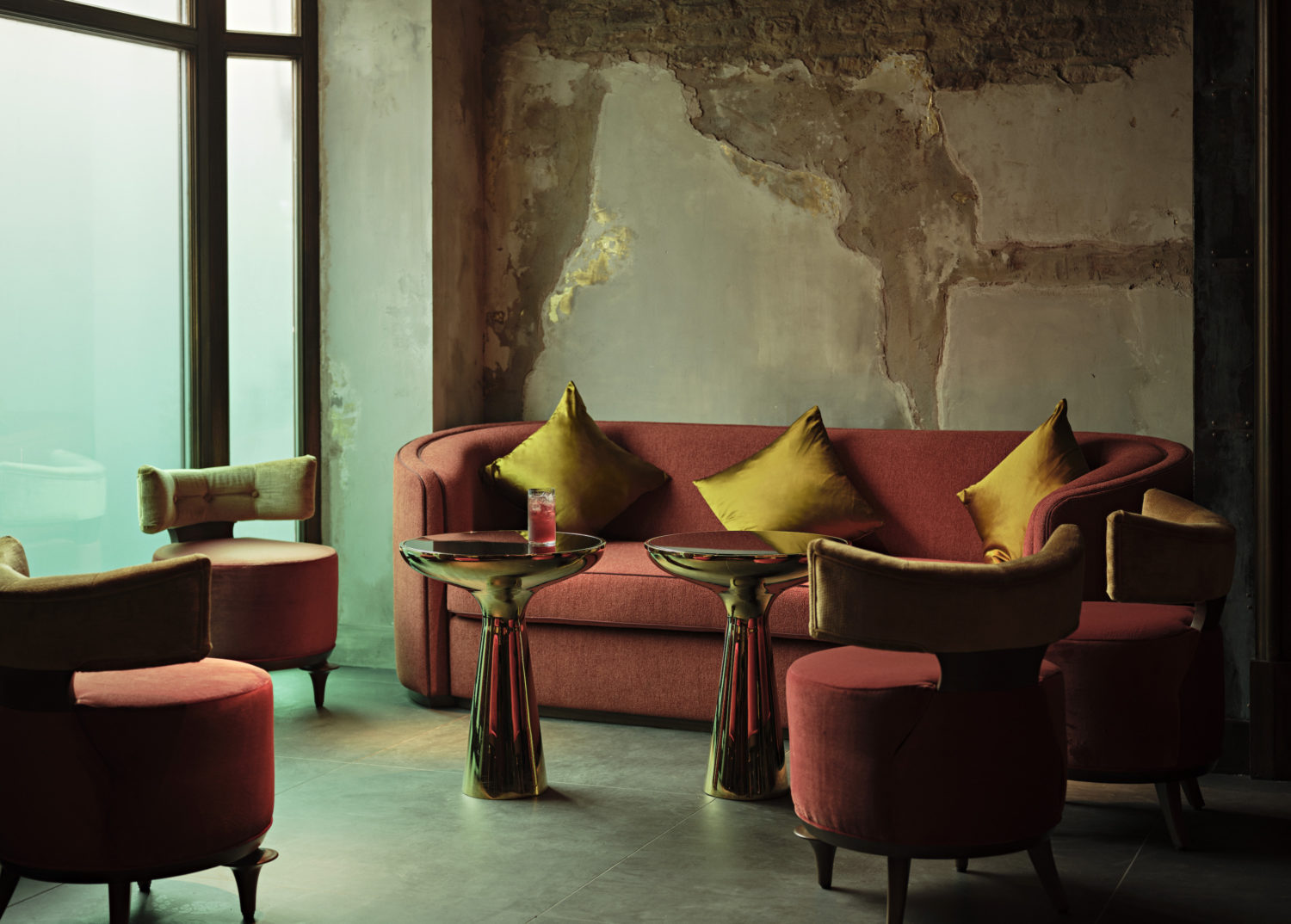 From Amalfi to Osaka — in the heart of Knightsbridge.
Brought to us by Italian, Executive Chef Francesco Scala (formerly at Tanit in Sardinia), and Japanese, Head Chef Yuka Aoyama (ex-Nobu, Roka and Annabel's), the split menu features seasonal and signature dishes from both delicacies. Gourmet pizzas, fresh pasta, sushi, sashimi, and robata are amongst the extensive list of indulgent dishes.
Dishes are served as and when they're ready and here's what I recommend…
For a few bites to start, Edamame is always a great choice. The Halloumi, homemade, breaded and deep-fried in popcorn style is equally satisfying and the Pan-fried scallop buried under truffle shavings, on a bed of cauliflower cream, is simply divine.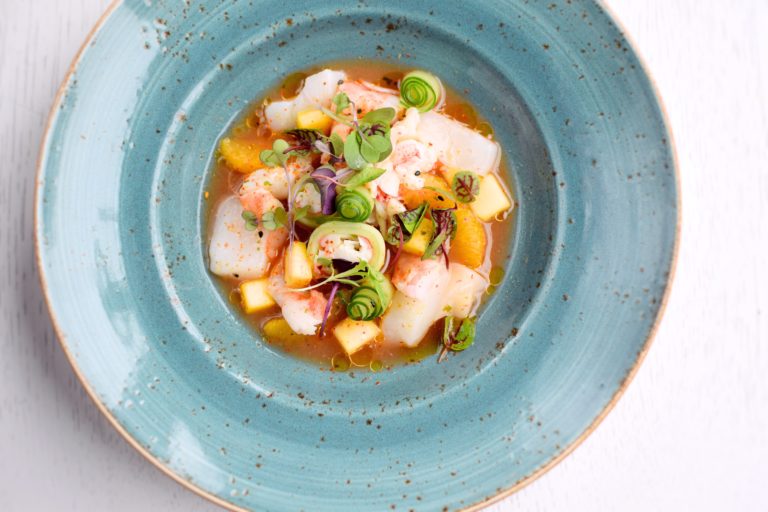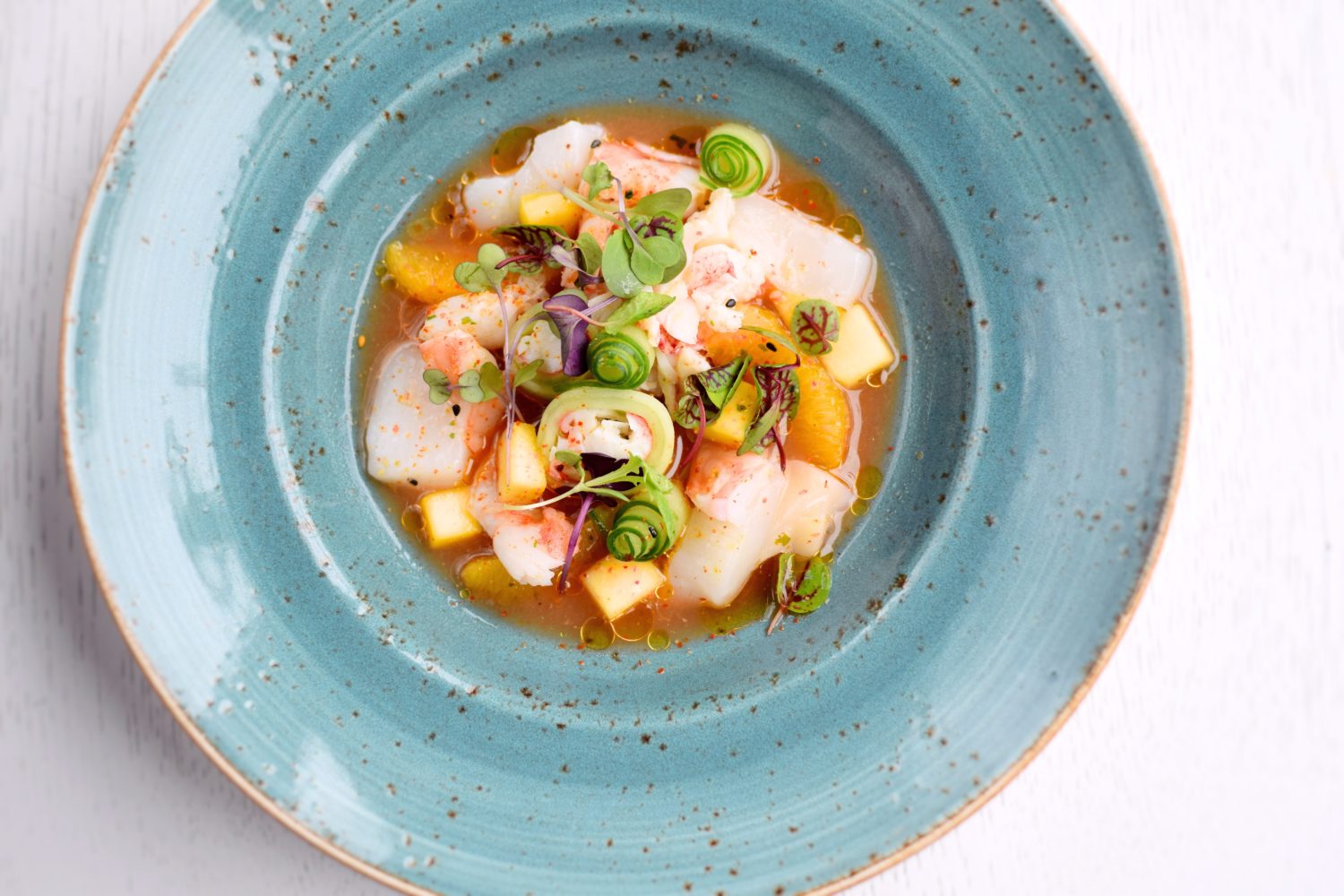 Zingy and flavourful, the Hamachi carpaccio is perfectly enhanced with a jalapeno dressing. Further exploring the 'Raw and Seared' section, the Beef fillet tartare with an orange flower atop the Grilled bone marrow, sounds saporous, accompanied by thin, homemade, rosemary crackers.
The Tartufo, black truffle, mascarpone and mozzarella pizza is a beloved classic — it's aromatic, creamy and topped with a ton of truffle shavings. Paired with the homemade, truffle and parmesan fries, it's a truffle love affair.
Take a trip to heaven with the Lobster risotto. It steals the spotlight, outshining all the other dishes with its silky texture, rich taste and generous portion size, filled with huge chunks of tender lobster.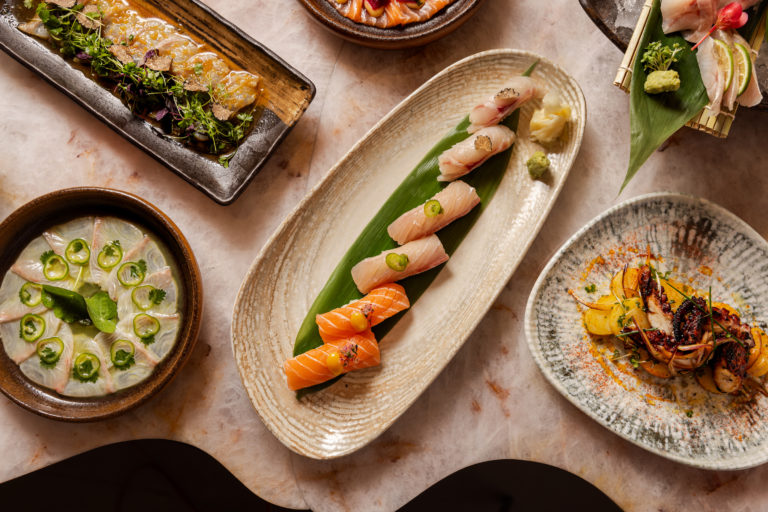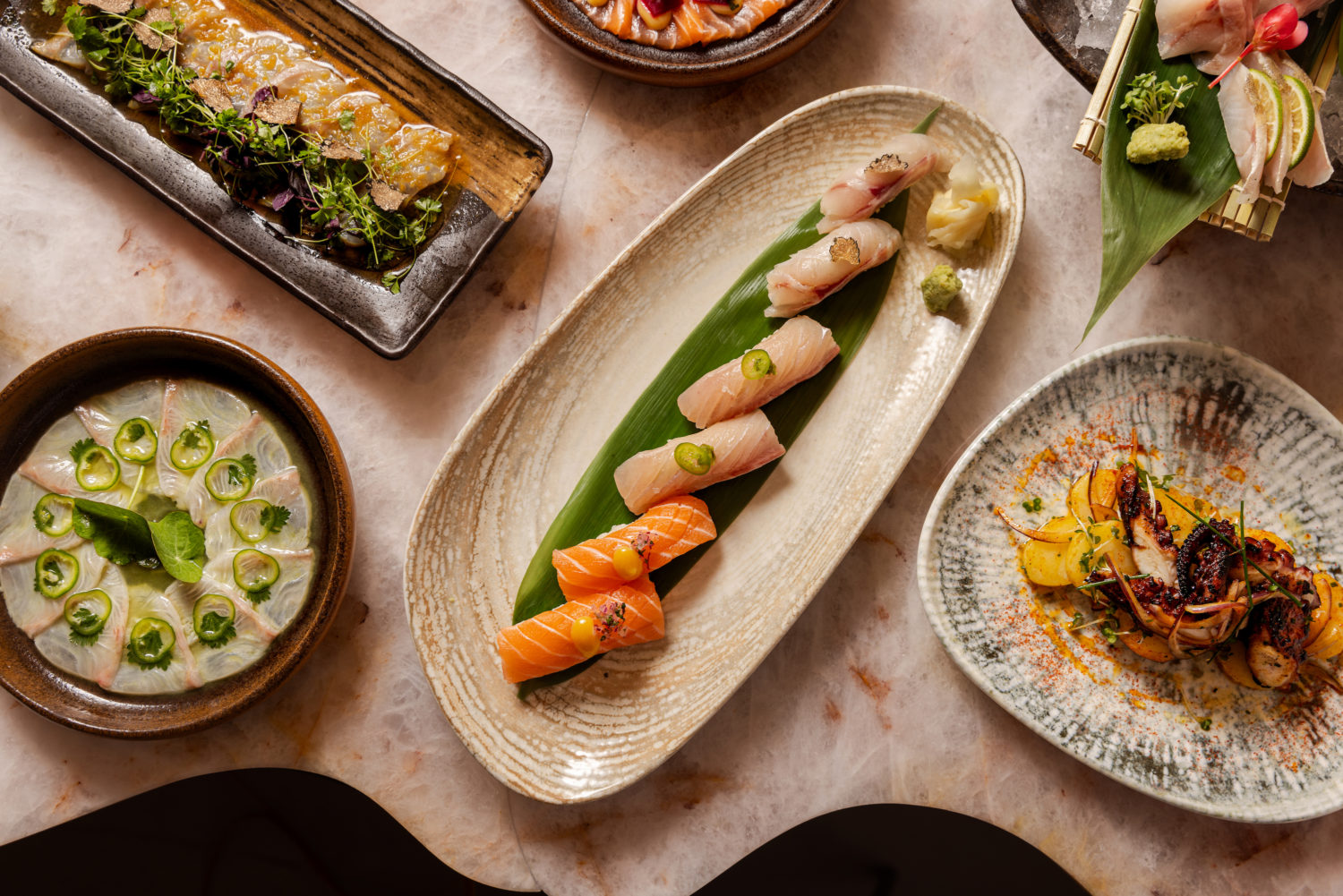 There's always room for dessert and the selection leaves guests spoilt for choice, once again. Pick your poison: a classic, indulgent Affogato, featuring a sunken chocolate and hazelnut ice-cream bombe or a Matcha sponge, rolled with mascarpone, white chocolate cream and a delicious raspberry insert. The pistachio Paris Brest is a treat with its delicate choux pastry, filled with pistachio mousseline and drizzled with cream sauce. And the traditional fluffy Japanese cheesecake served with strawberry and shiso compot is calling out your name.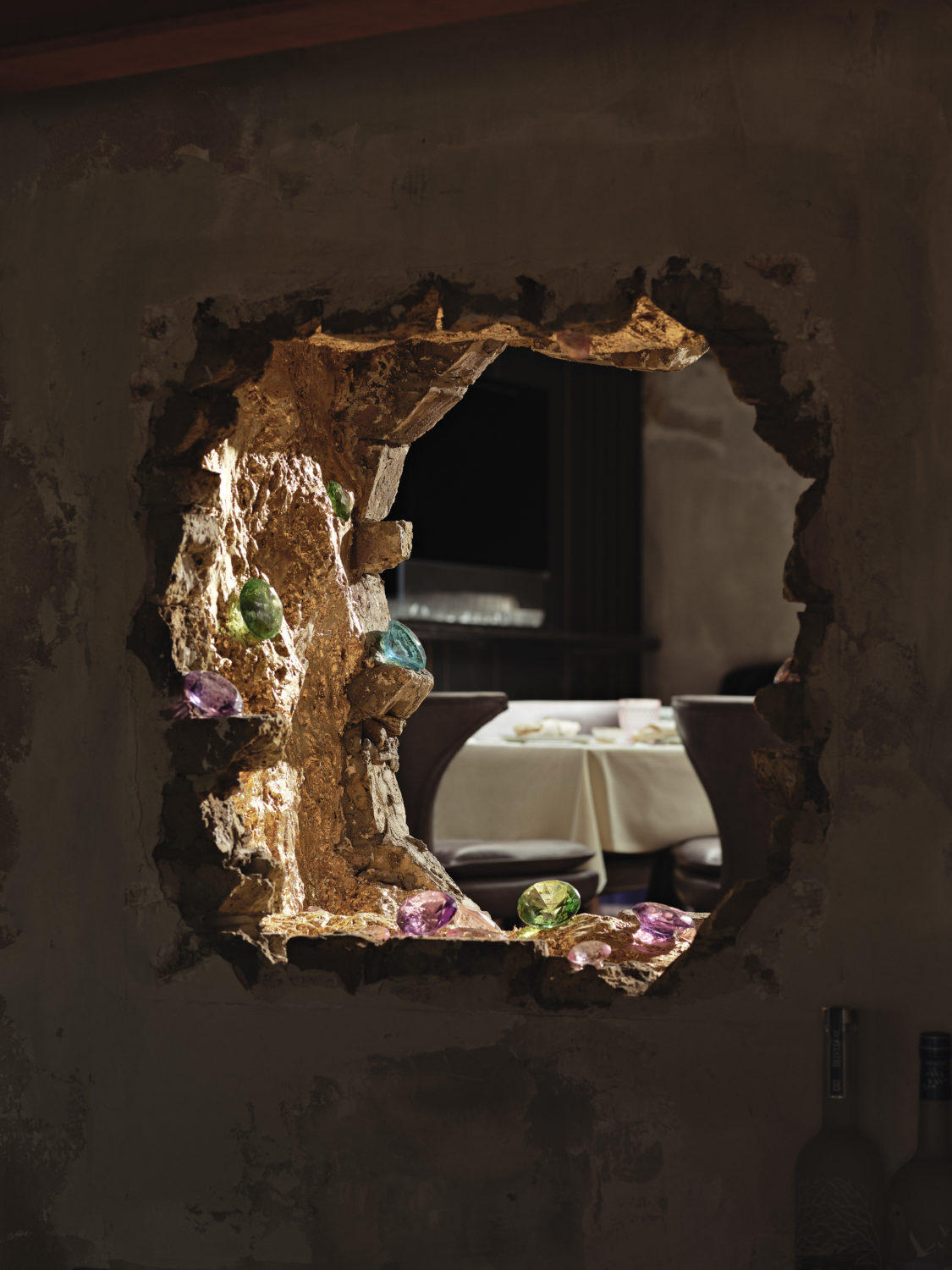 After Hours:
There's no need to look for an after-party, Geode's "vibe-dining" concept is designed to offer guests an opportunity to savour the night in one location. Live music, DJ sets and flowing wine or cocktails can keep you going until the early hours of the morning.
Studded with jewels, amongst the stripped-back, exposed brick walls, the interiors mirror its name, replicating a diamond in the rough with its shabby chic aesthetic. It's dimly lit and cosy, sprawling across the Georgian townhouse, complete with a mezzanine conservatory and open-plan kitchen. Teal blue, lavender purple, olive green, terracotta and brassy gold are laced through the decor tastefully, offering it a quality of old-school glamour. Geode awaits your visit. 
14-15 Beauchamp Place, SW3 INZ, London