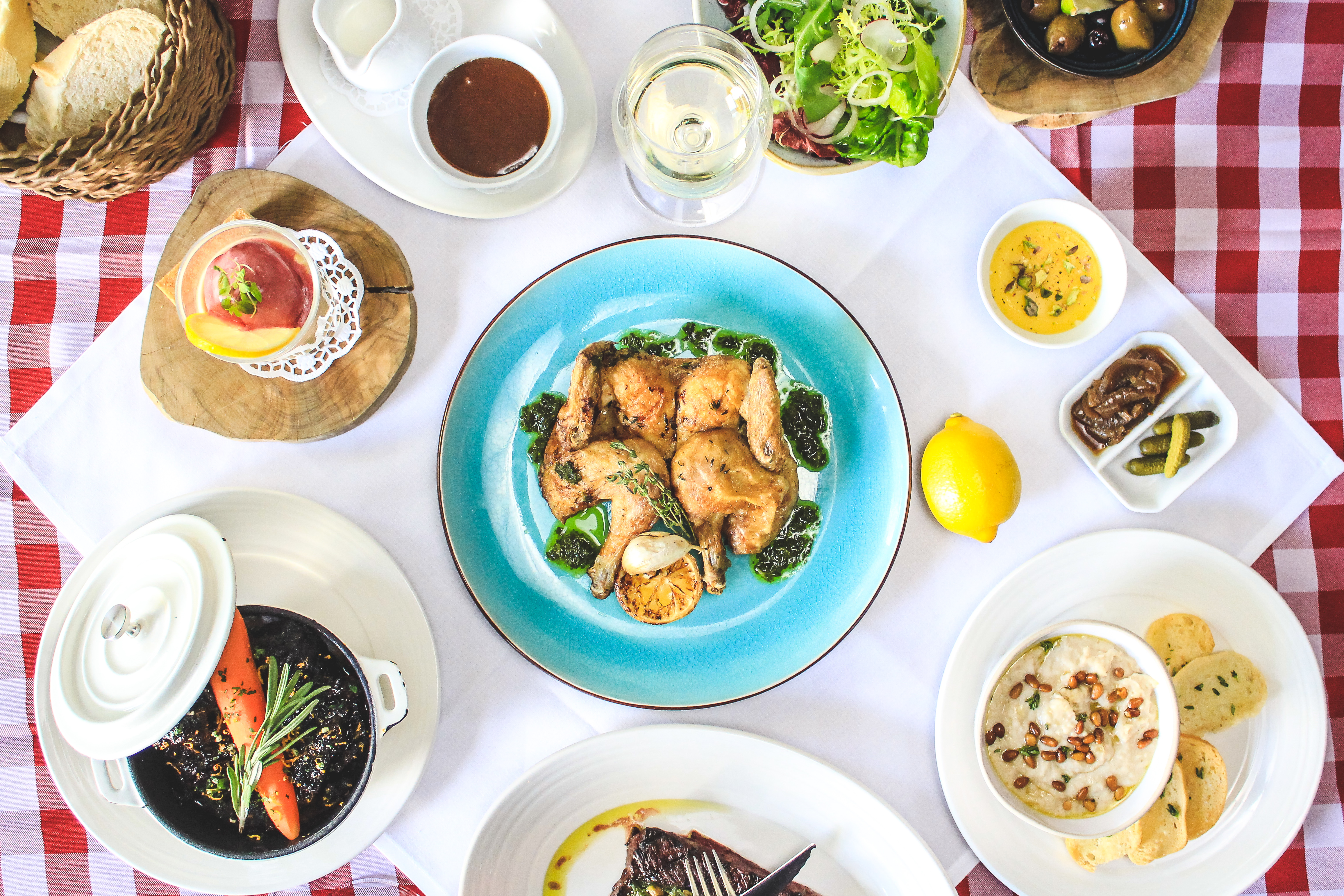 There is no better way to spend a Saturday evening than enjoying a delicious meal, so I headed to Le Petit Citron a French bistro situated in the heart of Hammersmith to treat myself.
My choice of starters – yes I had two! A warm baguette with pastis butter and soup de jour with persillade and garlic croutons. The baguette was evenly sliced into small circular pieces and served in a wicker basket accompanied with the pastis butter. The slices of baguette were so warm that the  aromatic herb-infused butter melted into the bread, a real pleasure to see.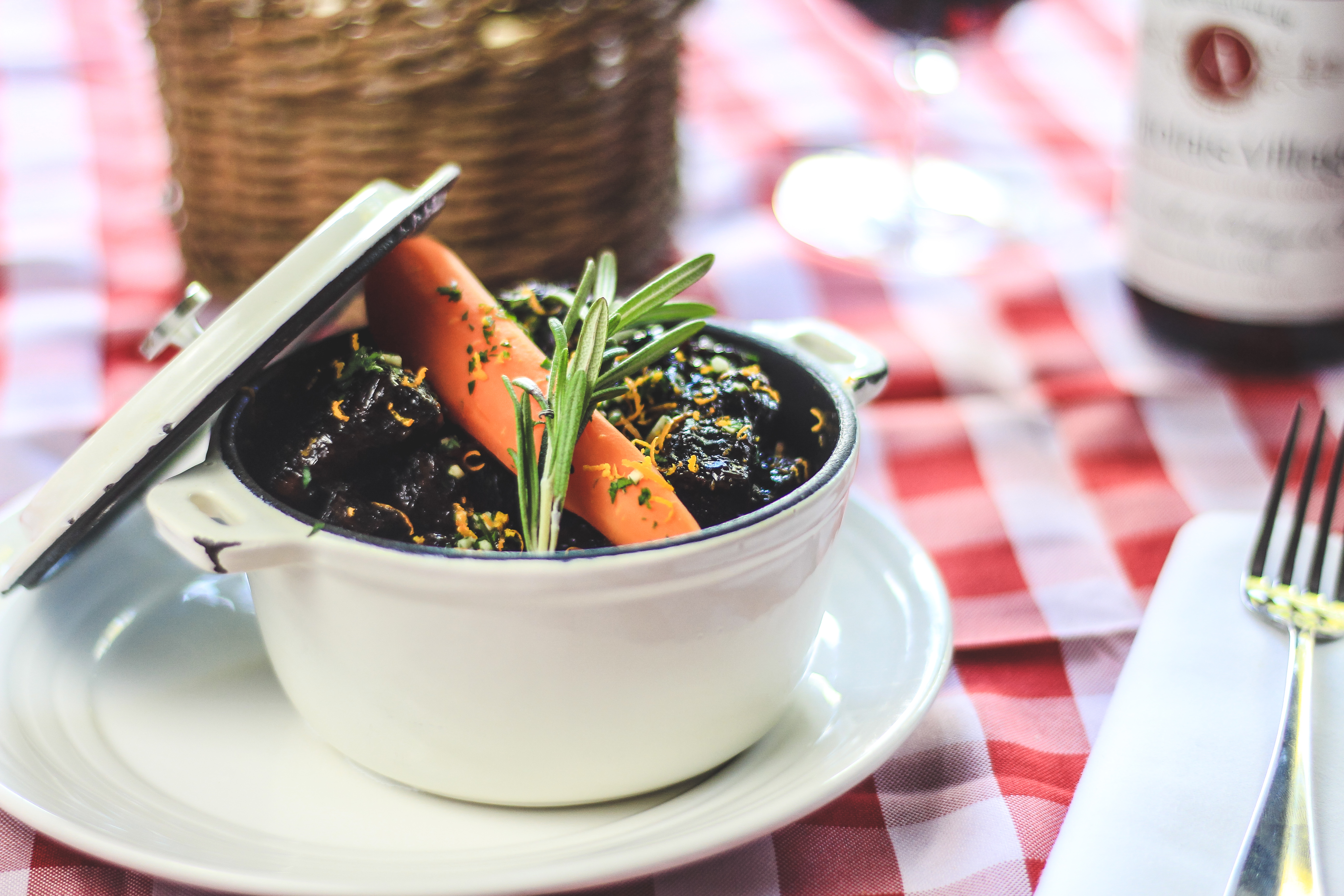 There are few things in this world that I love more than garlic. I adore everything about the pungent, tangy taste. So, of course I chose the soup de jour persillade, a bold and flavourful garlic soup with parsley. The mellow yellow soup with purée parsley drizzled in circle motions, was the perfect second starter and an ideal warm antidote on a cold winters evening. The portion was beyond generous and the soup was as smooth as silk and light on the palette.
For my main, slow cooked double beef, haricot bean purée and orange gremolara with golden crispy frites. The slow cooked beef was presented on a bed of haricot bean purée and orange gremolara in an inviting mini red crock pot. A celebration of simplicity, the beef was cooked very well and the puréed haricot bean wasn't something I would usually opt for but it offered a bold accompaniment to the beef.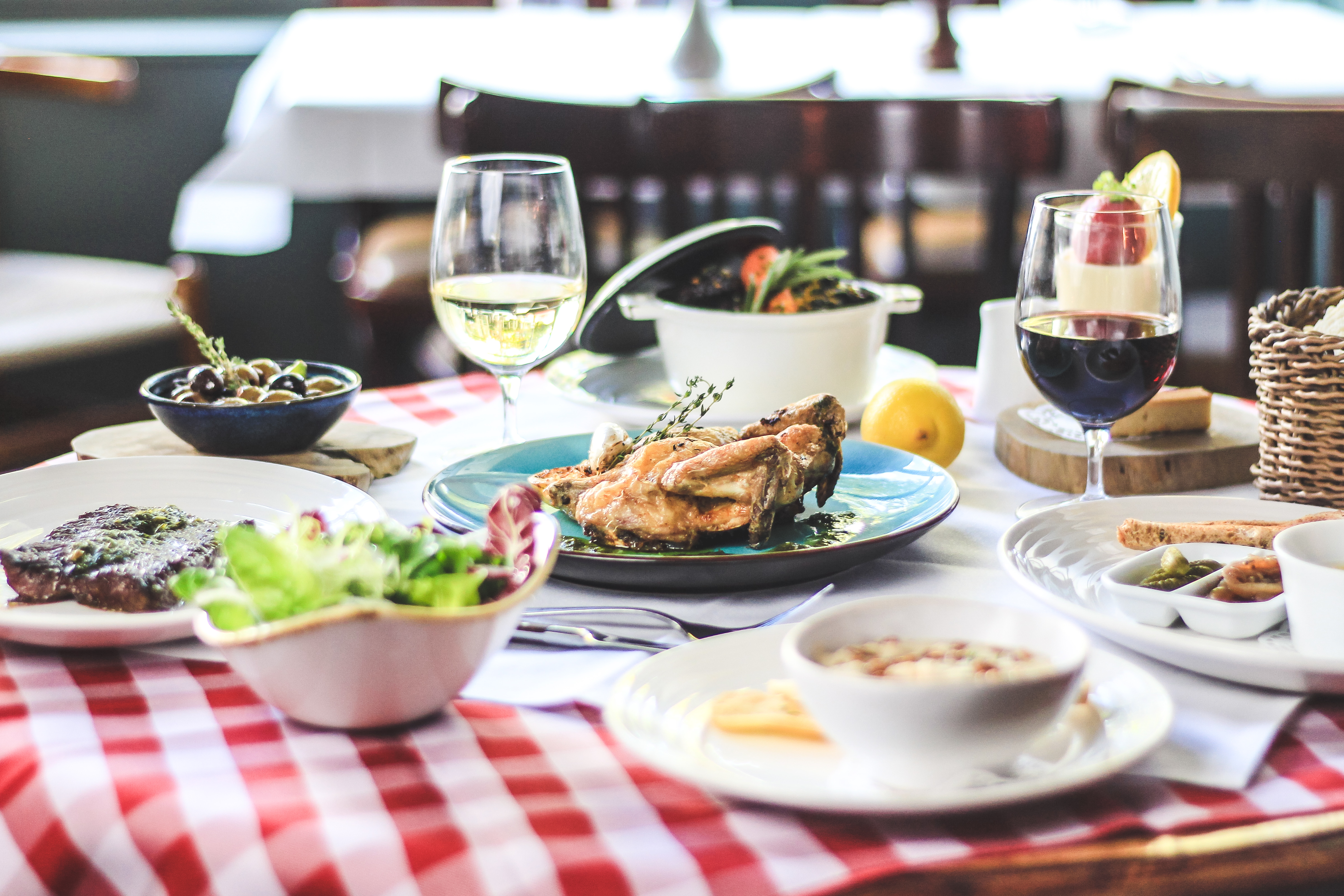 Before we get to best bit – the dessert, let's talk about Le Petit Citron itself. The service was friendly, responsive and ever so welcoming. The bistro was beautiful; everything was finely decorated and an ode to its French roots with a charming rustic feel. From the checked white and red table cloths with a white overlay to the impeccable woodland bar which lit up the room and flattered the antique lamps that hung from above. If your company or conversation disappoints the wall art will not. It has a very homely feel which allows you to relax, talk and dine in serenity.
Now for the pièce de résistance – sticky toffee pudding. I was instantly in sweet, warm and gooey heaven. The cold vanilla ice cream made the sticky toffee pudding smoothly disintegrate on the tongue.
So, if you're looking for the rustic character and delicious cuisine of France – Le Petite Citron is always the answer.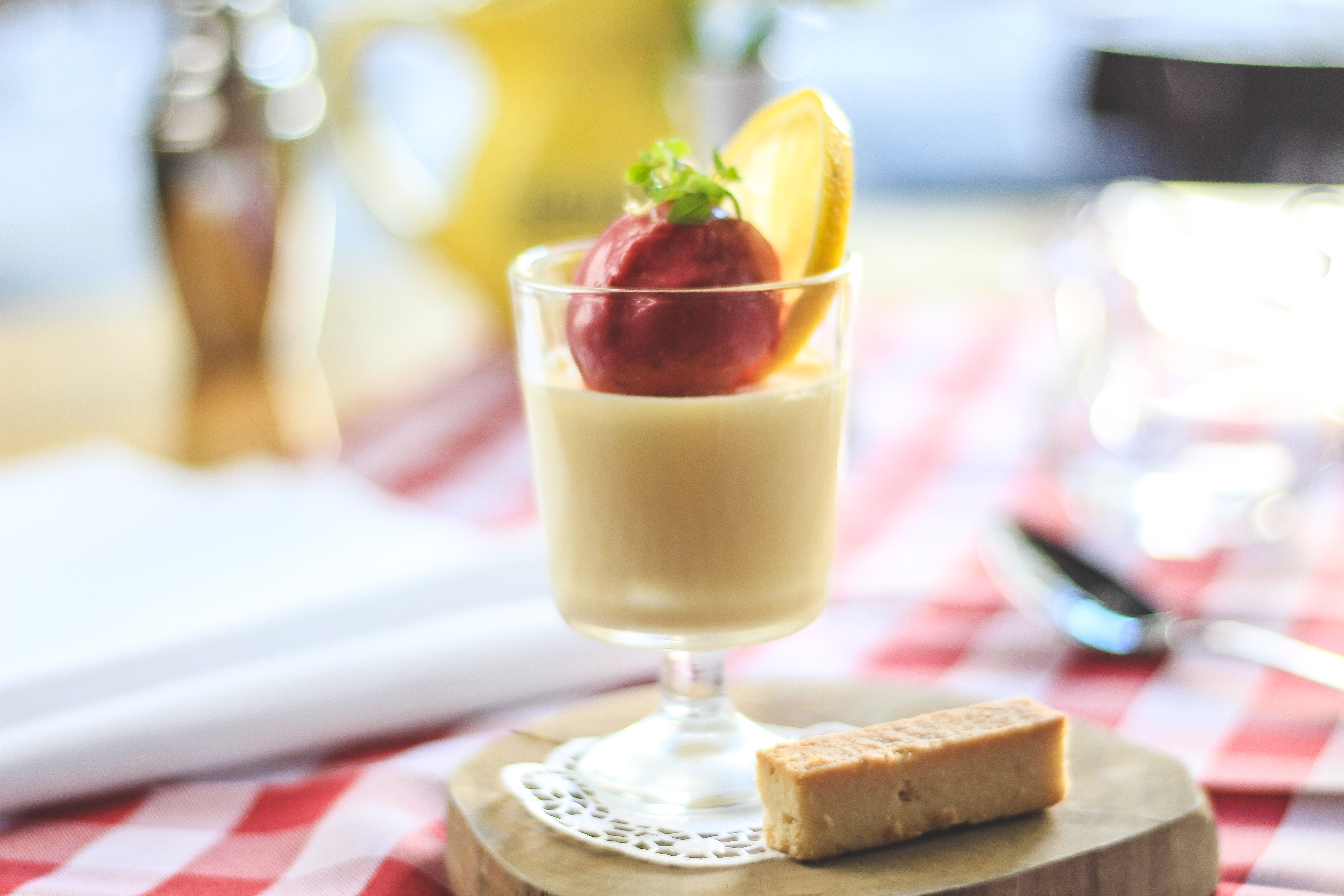 Le Petit Citron
lepetitcitron.co.uk
98-100 Shepherds bush road, Brook Green W6 7PD
020 3019 1175