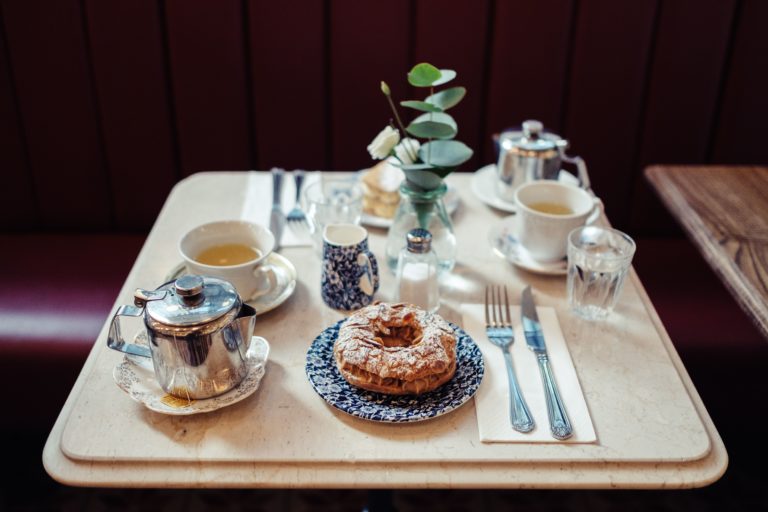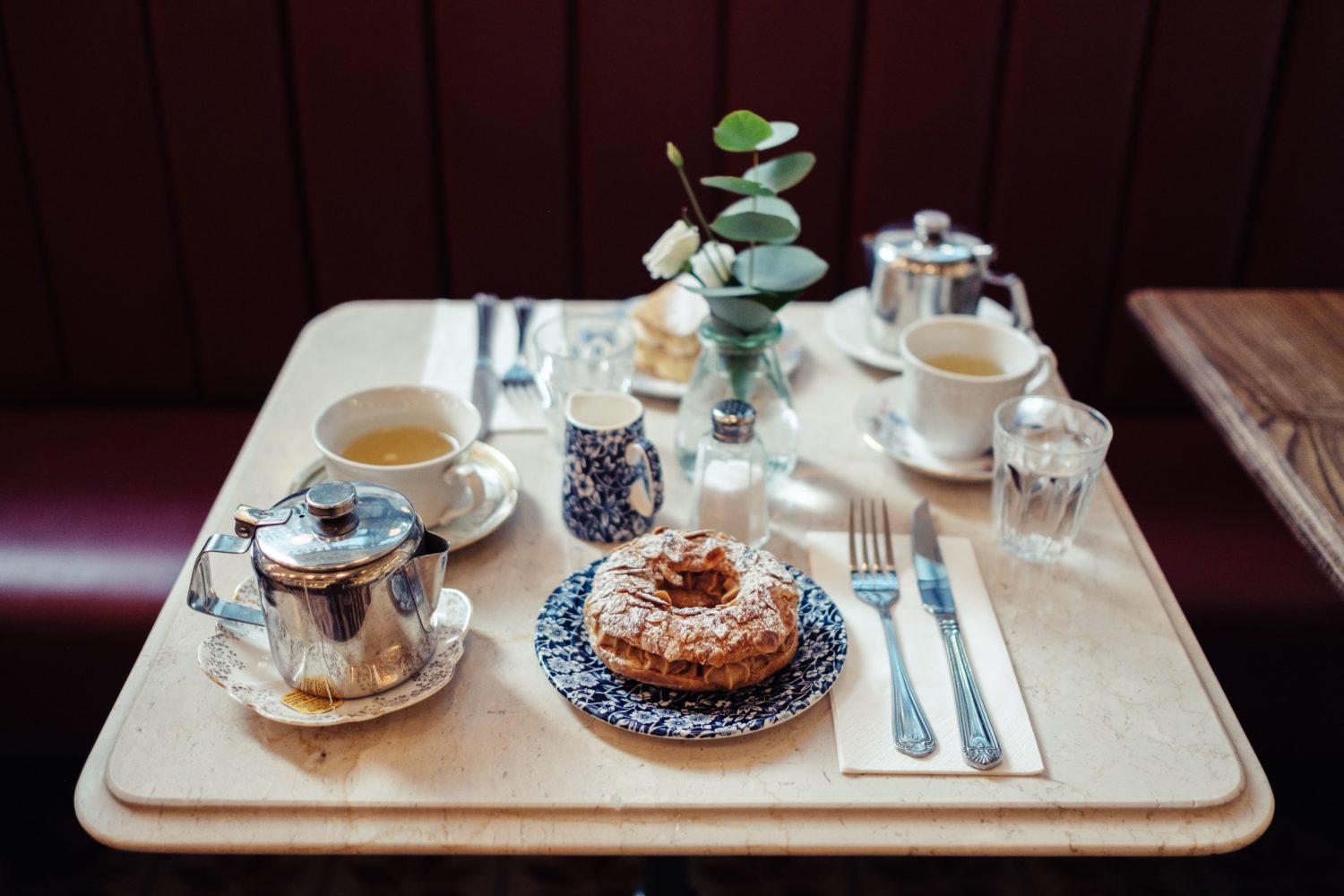 Truly one of Victoria's best-kept secrets and the perfect petit dejeuner spot!
Located a short walk from St. James Park station, this Parisian-styled bistro is tucked away behind the local streets of Victoria's business district. Offering modern interpretations of classic French delicacies, Chez Antoinette uses the highest-quality, seasonal ingredients sourced from both French and local suppliers.
As you approach the bistro, the undeniable smell of freshly baked pastries fills the air whilst La Vie En Rose elegantly plays in the background. Serving as the epicentre of social and culinary life, Chez Antoinette brings the joys of authentic Parisian café culture to Victoria.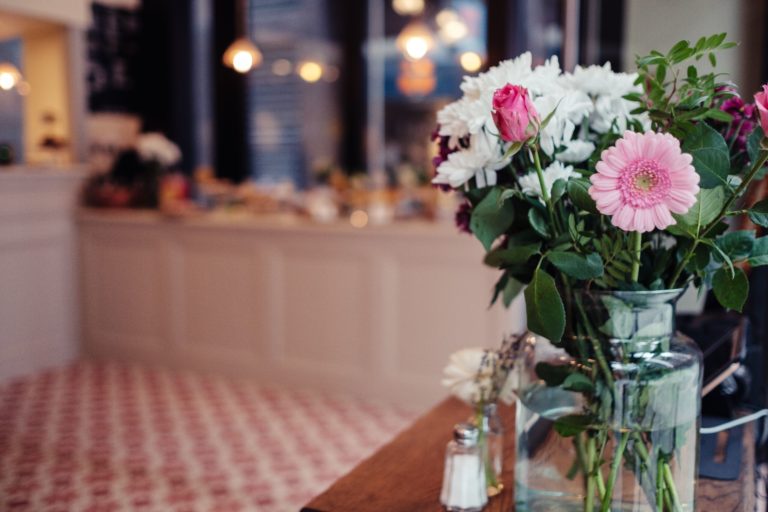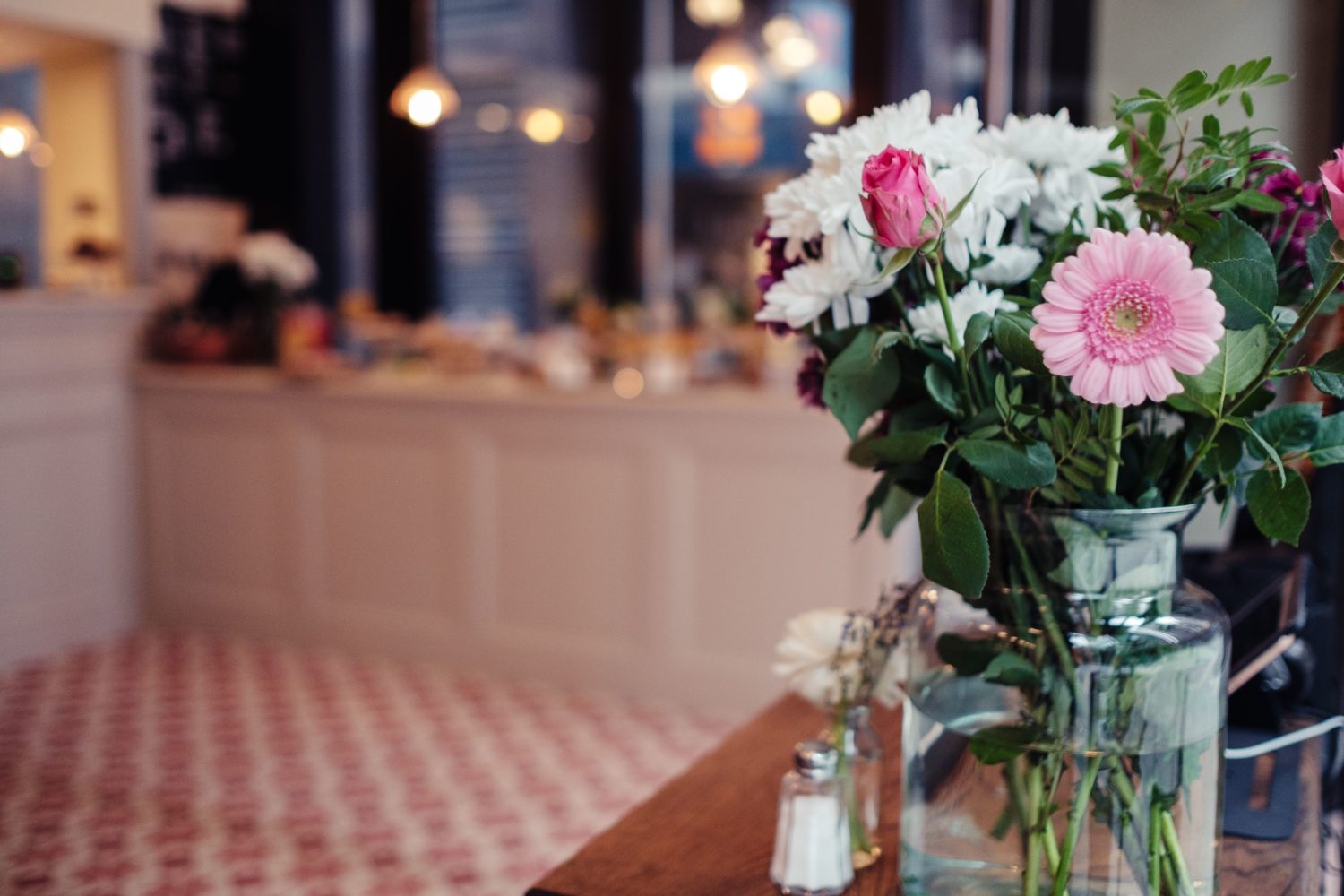 'Prepared with the same love and joy that [her] Grand-Mère imbibed into [her] family dinners', co-founder Aurelia explains the mission behind the cafe and her dream to recreate her childhood, which she now successfully shares with diners in Covent Garden and Victoria.
Chez Antoinette has been loved in Covent Garden for quite some time. Now, their new home in Victoria allows them to provide the perfect spot for their extensive network of patrons, through their individual and all-day dining menus.
Open six days a week, from Monday to Saturday, the breakfast menu features scrumptious, traditional dishes such as the irresistible Croque Monsieur and Croque Madame. Truly mouthwatering, they consist of hot, grilled sandwiches layered with creamy Béchamel sauce, Ham, Gruyère Cheese and Dijon Mustard.
The differentiating factor of these crunchy delights, however, is the fried egg that is meticulously placed atop the Croque Madame, oozing a golden yolk which is said to signify a lady's hat. My personal favourite, Eggs Royale (smoked salmon, muffin, poached eggs, and hollandaise sauce), and a simple yet tasty Scrambled Eggs on Sourdough Bread are also available to order.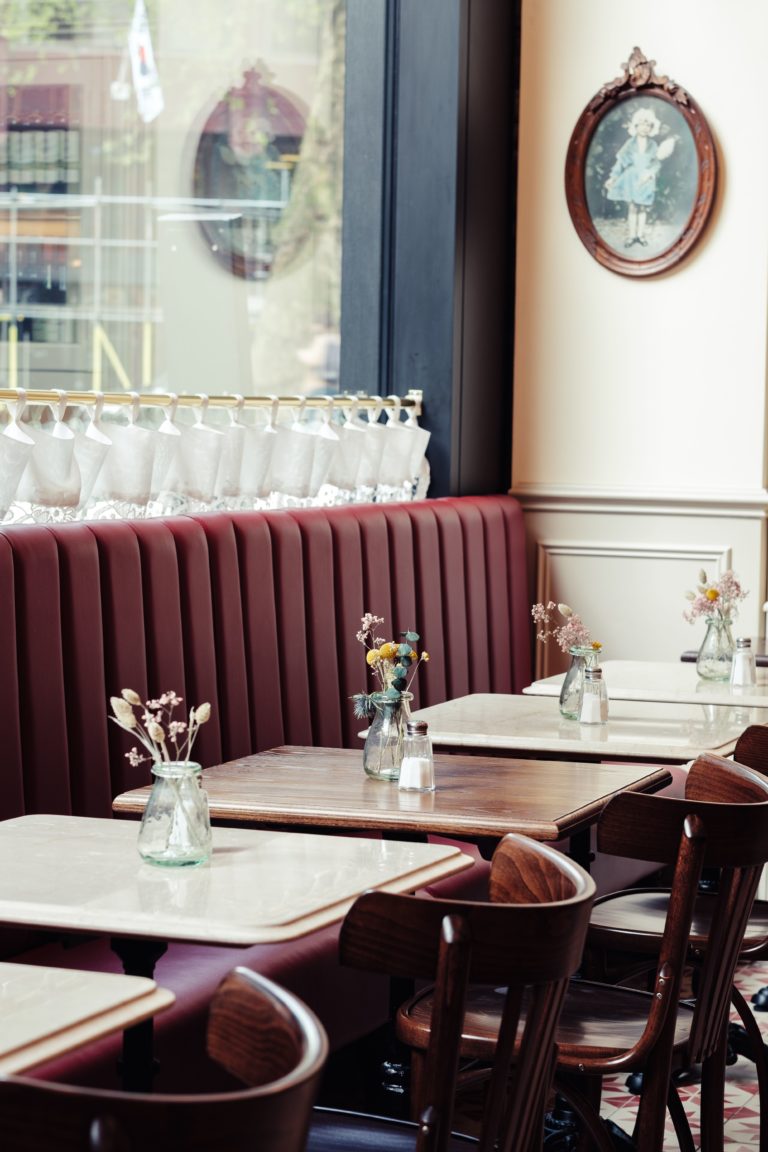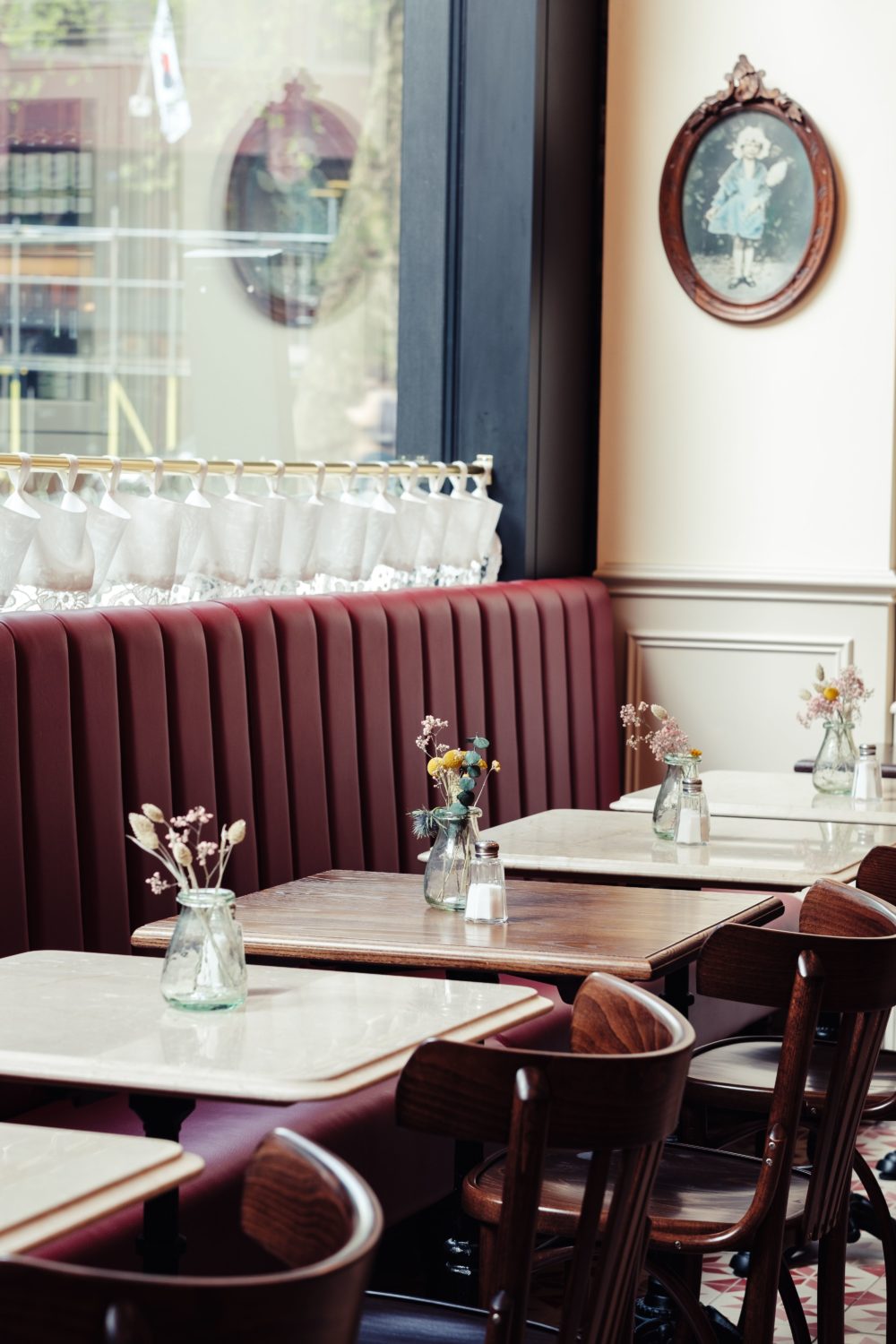 Choosing the Victoria, Rose, or Elderflower Fentimans lemonade will ensure that these breakfast dishes go down a treat. However, if the weather is not on your side, there is a delightful selection of classic hot drinks and teas, such as French Breakfast and Marco polo-black tea available.
With a range of sharing platters, salads, baked Camembert charcuterie boards and classic French dishes such as the French onion soup with Emmental toast and Rib-eye steak served with French fries & béarnaise sauce, Chez Antoinette provides a tremendous all-day spread whether you are looking for a light bite or a heartier meal.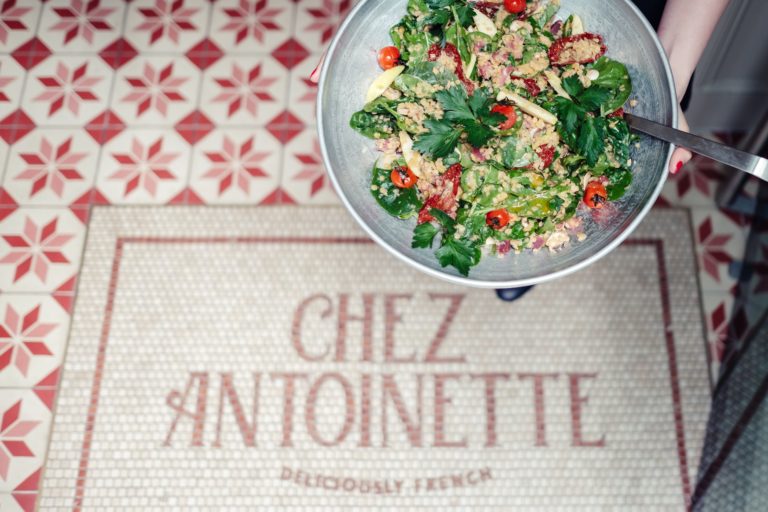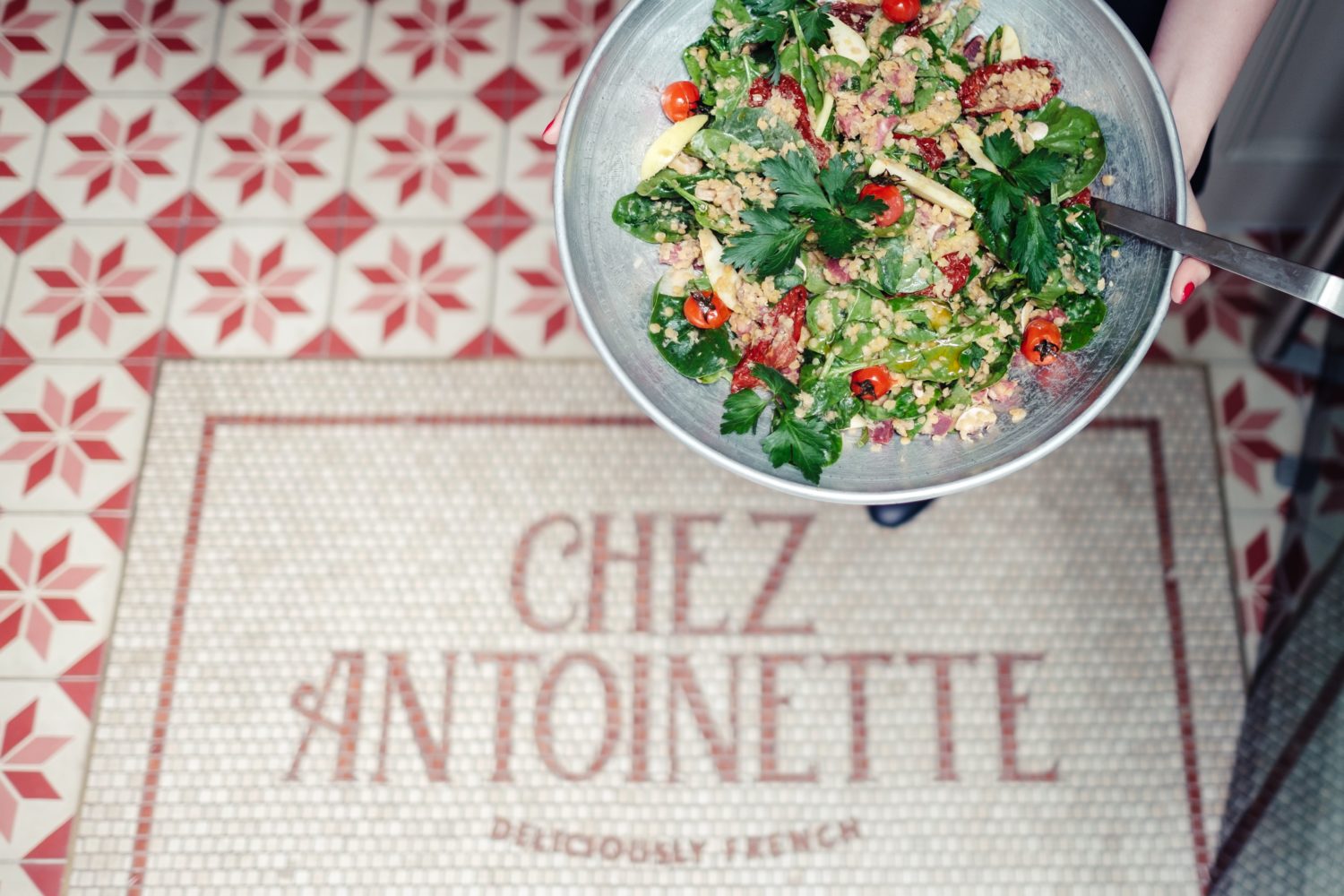 Set over two floors, the interior is chic, and the atmosphere is warm and homely. The red and cream leather banquette booth seating and high stools along the open kitchen perfectly add to the Parisian bistro theme, with encased wine bottles representing the many regions of France, including small production and boutique wines to make up their extensive list. There are French oil paintings and a mezzanine filled with bistro tables and chairs.
Chez Antoinette is a quintessentially French delight, and a great new addition to Victoria. 
22 Palmer Street, London SW1H 0PH