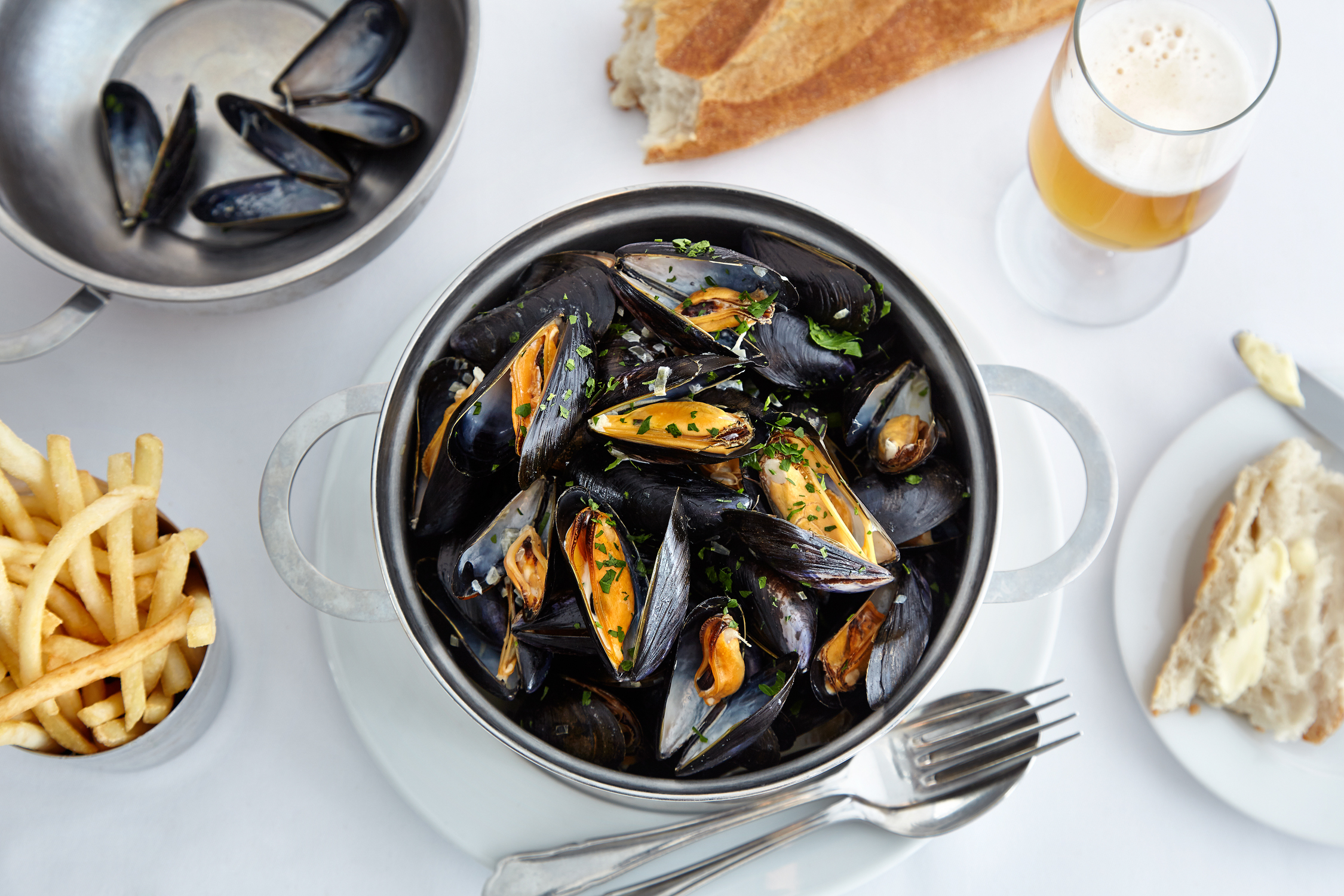 Ideally situated in the heart of theatreland, just off the iconic Trafalgar Square and around the corner from the London Coliseum, Les Deux Salons shines like a beacon amongst the row of shop fronts. An inviting golden light emits from under its signature green awnings and spills out onto the dark street.
Recently acquired by world-renowned designer Sir Terence Conran, Vicki Conran and Peter Prescott, it is has undergone an extensive refurbishment in collaboration with Isabelle Chatel de Brancian of Spin Architecture.
The moment you enter Le Deux Salons your senses are clouded by the unmistakable fragrance of fresh bread and salty butter that fills the air. The ground floor features a more relaxed all-day café, bistro, bar, épicerie and cave à vin, whilst the first floor offers a more sophisticated dining experience.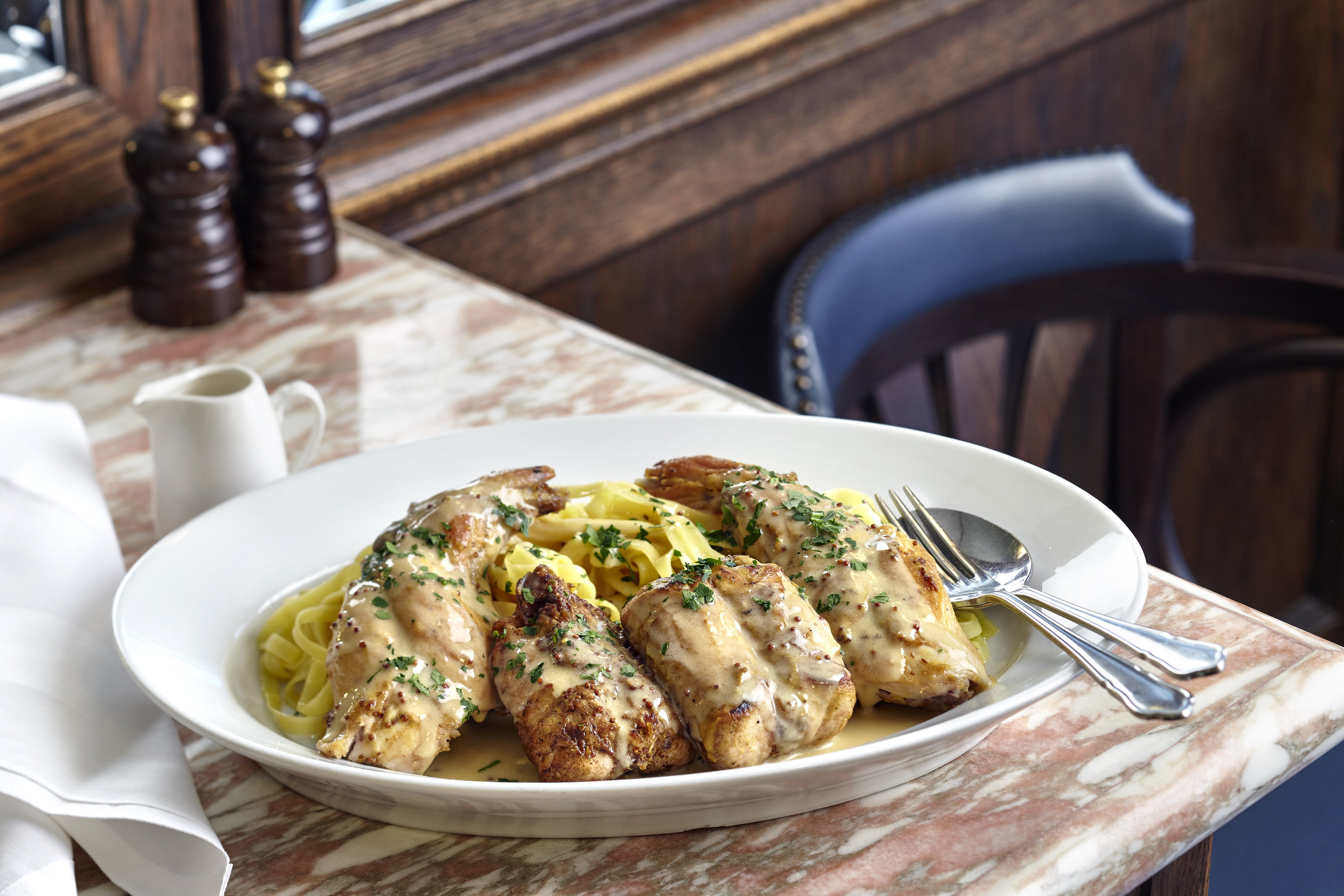 My guest and I were seated upstairs in an intimate red velvet booth, adjacent to the double-height atrium under a glass roof. The candlelit table was dressed in a crisp white tablecloth and crowned with fresh white flowers. Our waiter was immediately by our side with a selection of warm breads including a traditional baguette and sourdough, served with cool Normandy butter.
I was indecisive about what to drink. Without hesitation, the waiter said in a rich French accent: "Tell me your favourite ingredient, I'll surprise you." I told him blackberries and he responded with a swift nod of his head.
He returned moments later with a towering deep violet drink in a crystal glass. He laid it before me and walked away, a small smile playing on his lips. It was delicious, a smooth blend of blueberries, blackberries and raspberries, decorated with a juicy blackberry and a sprig of fresh mint.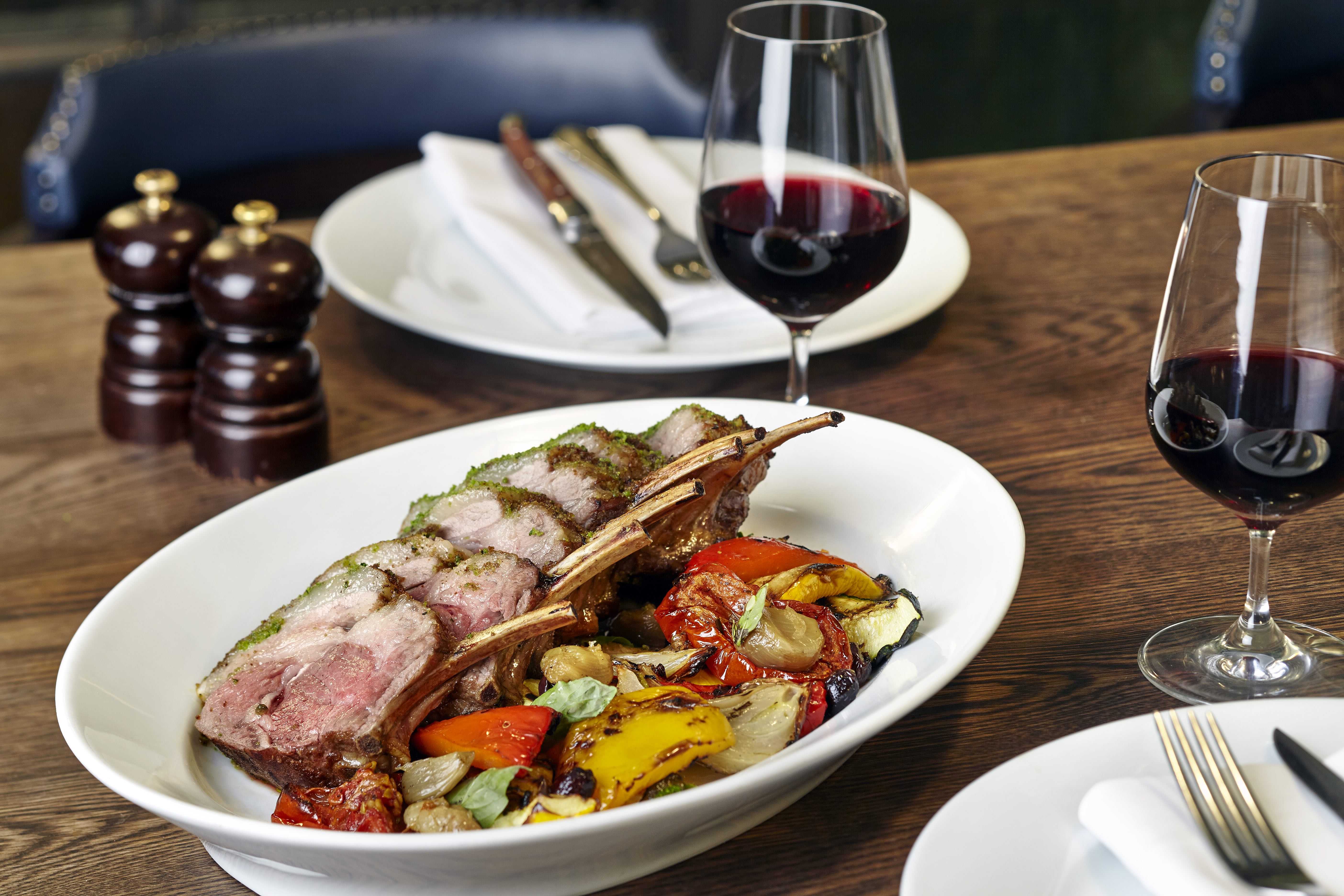 The menu was based firmly on classic regional French cooking with a contemporary touch, which reflected the iconic bistros and brasseries of Paris. To start, we had a delicious warm French asparagus dripping in butter and served with a golden Hollandaise sauce.
For our main course, we opted for 'L'Entrecôte Béarnaise', succulent Josper grilled rib-eyed steak served with Portobello mushrooms and roast tomato with a aromatic blend of fines herbes. The steak was unforgettable, tender and bursting with flavour. It was accompanied with a golden mound of frites with truffled cheese and delicately steamed green vegetables.
We were thoroughly impressed but little did we know that the best was yet to come. Dessert was the crown jewel of the evening, the delectable 'Cafe Gourmand', a choice of tea or coffee with four mini desserts. I chose a black tea, which arrived in a sleek glass teapot. The desserts were served on a piece of charcoal slate and included; a buttery pastry dressed in white powdered sugar, a rich chocolate tart, a lemon pastry decorated with a flower of white meringue and a smooth praline disc topped with hazelnuts.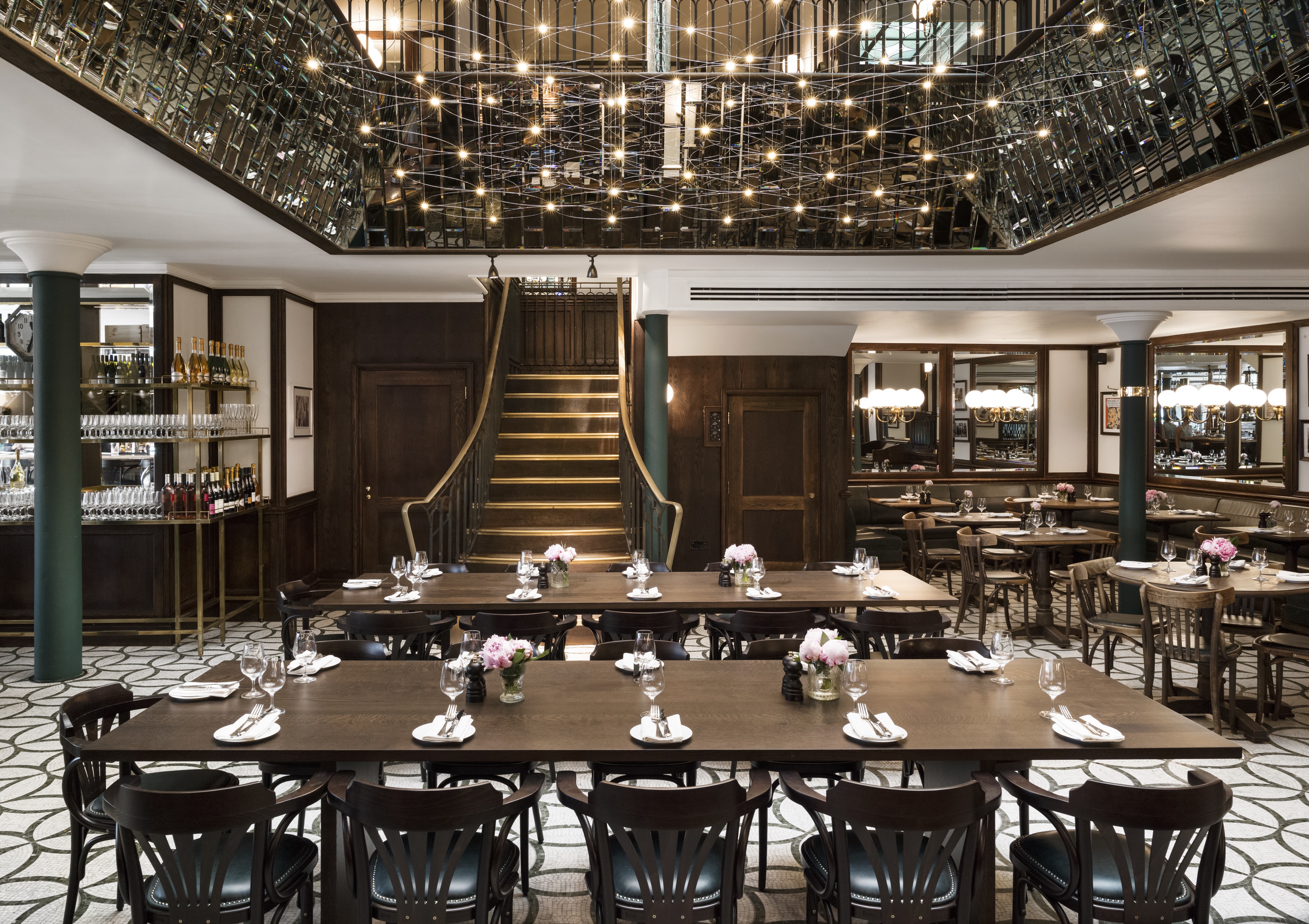 Les Deux Salons has succeeded in creating an authentic Parisian brassiere in the heart of London. The menu displays the finest French haute cuisine that is as authentic as it is memorable. What a treat it was, to be transported to Paris, even if just for one night.
Le Deux Salons
40 – 42 William IV St, London WC2N 4DD