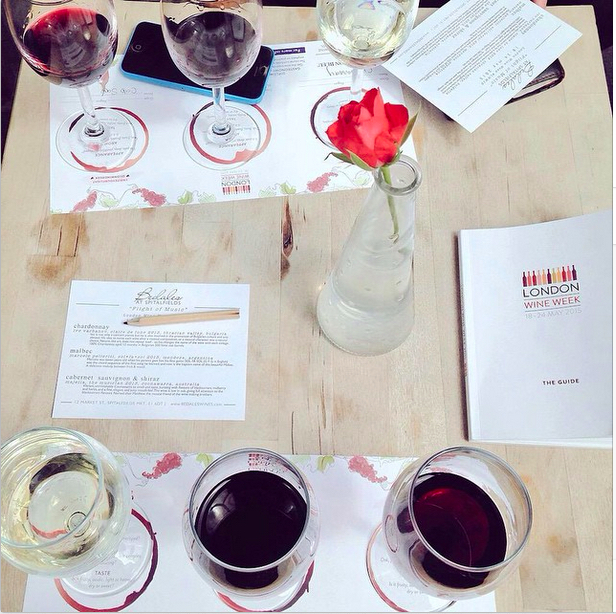 I only had two days to review one of London's most heralded events. I set out with the aim of discovering new wines, for this is what the week is all about. Discovery. This being said, I obviously wouldn't be able to resist a world-renowned Kiwi Sauvignon or Pinot Noir.
With so many interesting bars and incredible wines to choose from, my tastebuds were treated to everything from the aforementioned classic Pinot Noirs and Sauvignon Blancs to relatively new English Sparkling Wines from Nyetimber (the first producer of English Sparkling Wines to exclusively grow the grape varieties Chardonnay, Pinot Noir and Pinot Meunier). I also sampled the wine-based cocktails of Shoreditch's Bengal Bar and, of course, London Cocktail Club who never fail to delight.
There were even wine flights from countries I'd have never thought to sample – Bulgaria, Hungary & Lebanon to name a few. Each venue offered a unique three wine flight, with 75ml per glass in celebration of the Capitals' rich wine culture and some even offered delightful 'Sip & Snack' food pairing options. Focussing on the wines and the venues in which they were sampled, I have devised a summary of some of the high and lowlights of the event.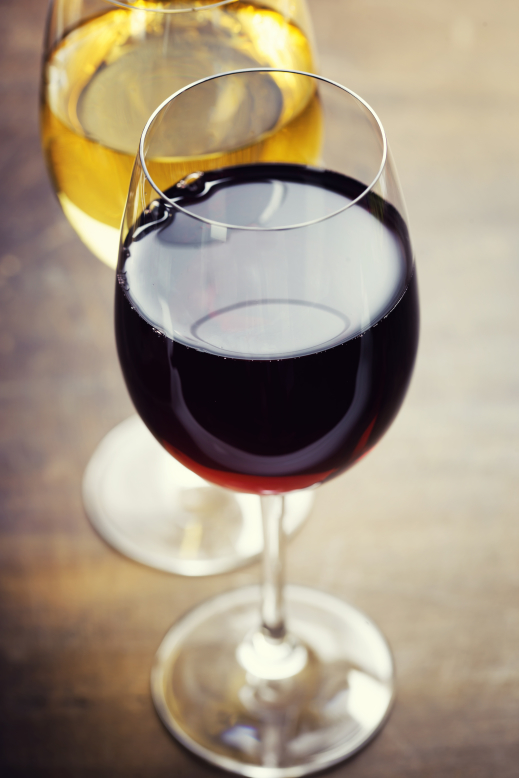 10. Kettner's
29 Romilly Street
Soho
London
W1D 5HP
Phone: 020 7734 6112
The flight here was unavailable so they offered a glass of champagne from the Kettners 'K'ollection at £5. Still, it was a shame – Kettners excelled themselves during Cocktail Week of 2014 but they really didn't live up to the name here, even limiting the offer to one drink per wristband holder.
9. Skylon
Royal Festival Hall
Belvedere Road
London
SE1 8XX
Phone: 020 7654 7800
Part of the D&D Group, Skylon at The Royal Festival Hall was one of the few Sip & Snack offers I sampled during the week, and it was certainly the best in terms of affordability. They offered a cheese sharing board for two with a glass of red each for £22, a charcuterie platter with the same for £23.50 and a smoked fish sharing platter with a glass of white each for £25.75. Although we mustn't forget that pesky 'discretional' service charge. I opted for the plentiful charcuterie platter and was utterly delighted.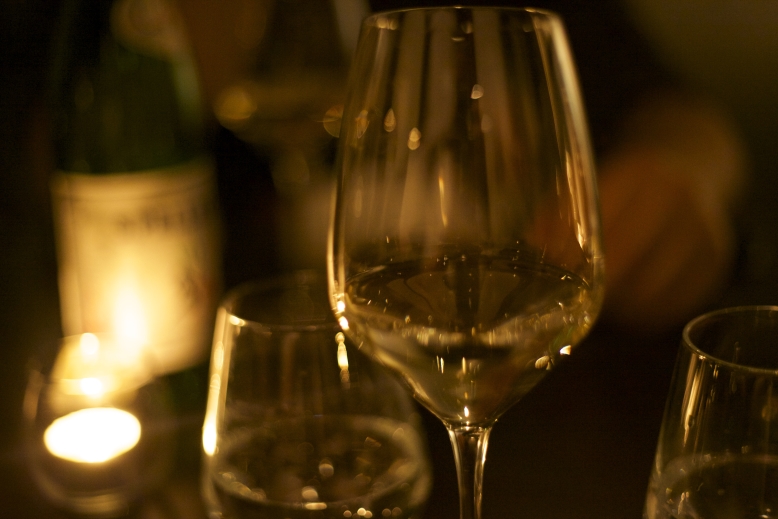 8. Gordon Ramsey's Bread Street Kitchen
One New Change
10 Bread Street
London
EC4M 9AJ
Phone: 020 3030 4050
gordonramsay.com/bread-street/
Now, this was quite the discovery. Bread Street Kitchen is part of the Gordon Ramsey Group, although you wouldn't know it. The venue offered the aptly-named Flight of the Old/New Frontiers which comprised of the fairly new Hungarian Tokaj and the refreshing Lebanese rosé from Bekaa Valley contrasted with a Quinta do Valladolid from Doura Valley, one of the oldest Quinta's in Portugal.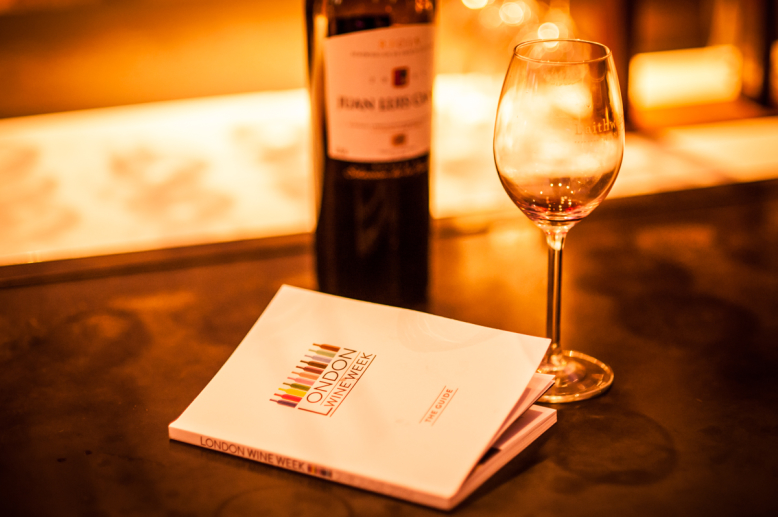 7. Harvey Nichols Fifth Floor
109-125 Knightsbridge
London
SW1X 7RJ
Phone: 020 7235 5250
A trip to any DrinkUpLDN event is not complete without a visit to the prestigious Harvey Nics. This time around they offered up a fantastic trio of their Own Label organically grown white wines comprising of an unoaked Spanish Treixadura, a fragrant Italian Pecorino and a zesty Chilean Chardonnay, the latter winning over most of our group, like the venue oozing decadence.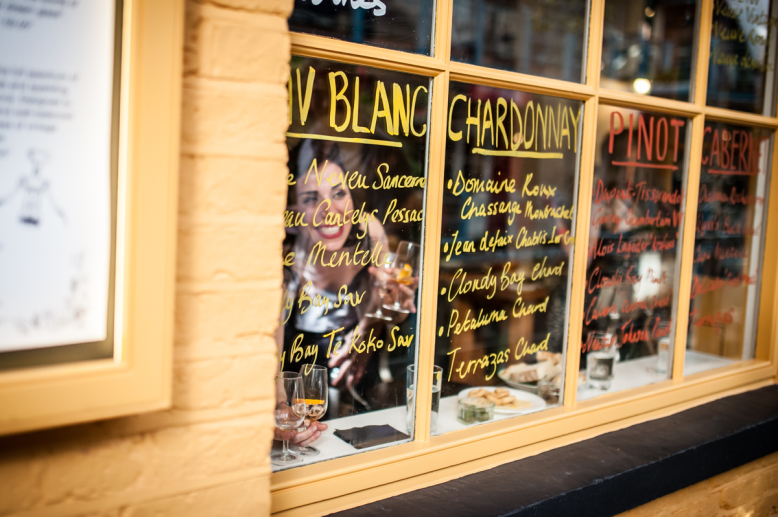 6. Nyetimber's Hub Pop Up
9a Bengal Warehouse
Devonshire Square
London
EC2M 4WQ
Nyetimber's pop up was housed in the historic Bengal Warehouse. It featured an extensive range of sparkling wines to try, starting with a free glass in exchange for a cork, given to you at wristband collection. If you wished to stay for more, a flight of their most impressive sparkles: the 2010 Classic Cuvée, their '09 Rosé and their prestigious Demi Sec. This was a definitely a highlight of the week.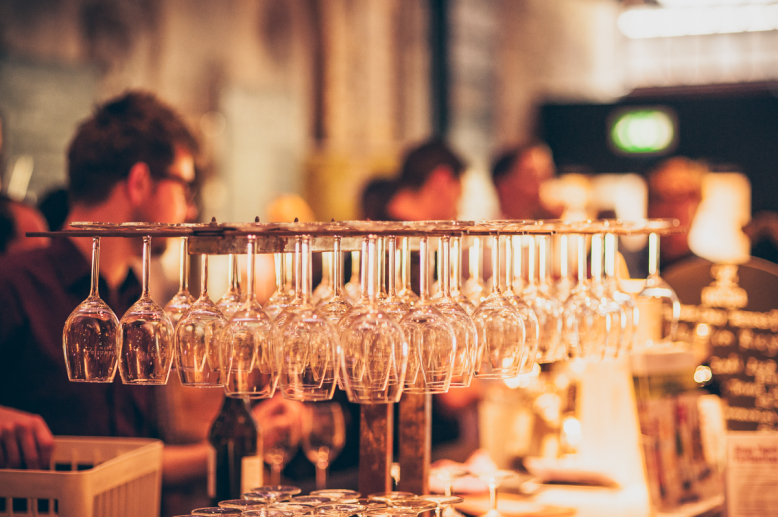 5. New Street Wine Shop
16c New Street
London
EC2M 4TR
Phone: 020 3503 0795
This venue, only a few minutes walk from the Nyetimber Hub, offered the first non-sparkling tasting flight. Three Californians – a Pinot Noir, a Viognier and a Syrah – battled each other for control of the palate, the full-flavoured Viognier emerging triumphant. I could have done with a palate cleansing glass of water between each sample as the Viognier really overpowered what should have been a rich and luscious Pinot noir. Although primarily a wine shop, the venue displayed a wide selection of high end spirits, offering temptation from novice to connoisseur.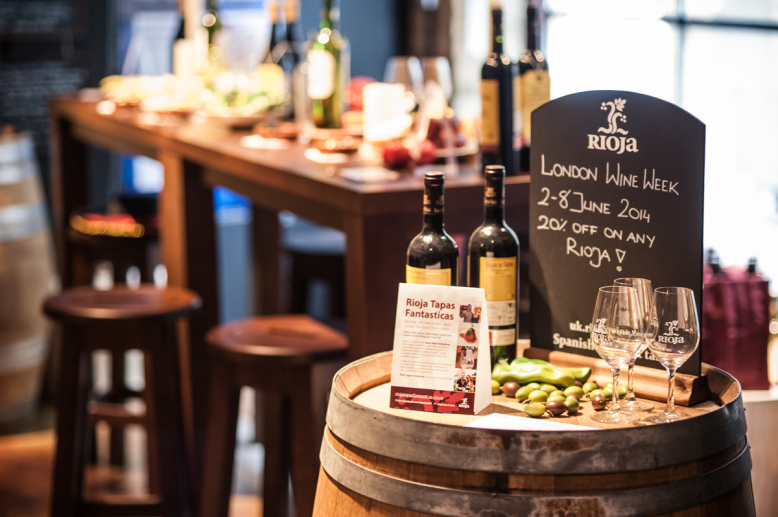 4. London Cocktail Club – Oxford Circus
4 Great Portland Street
London
W1W 8QJ
Phone: 020 7580 1960
I have always been a great fan of the London Cocktail Club and yet again they certainly didn't disappoint. The LWW Cocktail was, as always, amazing. Whatever the week, LCC delivers intricate details and exquisite flavour combinations and, during Wine Week, it was one of the few cocktail options who got truly creative outside of your standard Royale/prosecco serve. Their famous French Letter marked the occasion, a refreshing, citrus but sweet, delicate drink made with Vodka Poire and smooth Chenin Blanc, shaken up with a cherry tomato garnish for a fantastically fresh combination of flavours.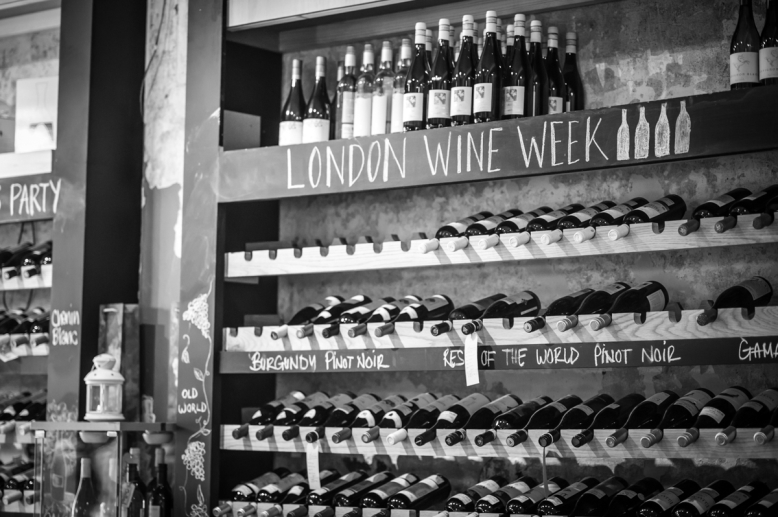 3. Bedales
5 Bedale Street
London
SE1 9AL
Phone: 020 7403 8853
Bedales is an incredible series of venues. During Wine Week I regret not finding the time to visit each and every one but unfortunately time was not on my side. It's Leadenhall venue is a hidden wine bar set beneath the cobbled alleys of a Victorian Market, it's Shoreditch offering sits in Spitalfields Market and its Borough venue, their original, is laced with history.
I was thoroughly intrigued by the description 'three wines all linked by music'. These included a dark, berry-led Cabernet Sauvignon & Shiraz blend, a Malbec 'with beautiful melody between fruit and wood' and a Chardonnay aged for 12 months in Bulgarian oak barrels. I contacted Stephanie Flanagan at the Borough venue who kindly talked me through each wine's interesting story.
The Chardonnay was produced by Bulgarian concert pianist Ivo Varbanov and named 'Claire de Lune' after the iconic piece by Claude Debussy. She explained that Ivo is not only a concert pianist but that he is also highly involved in the promotion of Bulgarian culture and arts abroad. She told me that his idea to name each wine after a musical composition was a natural one. Nature, like art, Ivo believes does not repeat itself. It is constantly changing and therefore Ivo changes the name of the wine with each vintage.
The Malbec was produced by another musician – Marcelo Pelleriti – who was seven years old when his parents gave him his first guitar. SOL FA SOL (Argentian for G F G) was the first chord sequence he learned and is now the name of his exceptional Malbec. The final wine of the Flight of Music, Stephanie explained, is called The Musician. It was produced by two Australian brothers and named after Matthew, their musical friend.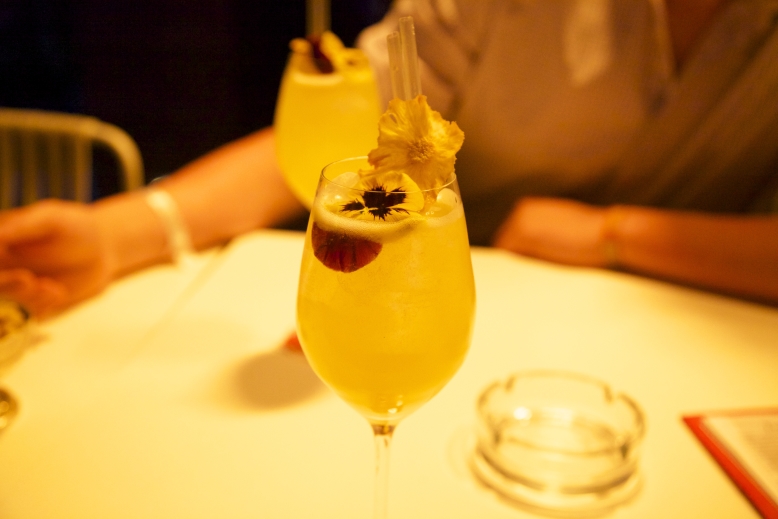 2. Old Bengal Bar
16 New Street
London
EC2M 4TR
Phone: 020 3503 0780
The Old Bengal Bar seemed to act as a retreat for Shoreditch's trendiest. Its dimly lit interior played host to a DJ set of the best tracks from the last decade, the soundtrack to any great evening. Behind the bar, experts prepared cocktails from a menu divided into sections by spirit and a separate menu displayed an exquisite range of whiskies, vodkas, gins, tequilas and rums, the latter hosting 25 different options culminating with 50ml of Bacardi Gold 1930 at £195. If, however, you're not feeling quite that flush, Wrey & Nephew, Myers and Appleton a Estate offer bank balance friendly alternatives.
There's even a vintage cigar menu to treat yourself to as your night nears its end. Their Wine Week offering came in the form of a delicious Prosecco Cocktail – the Spring Fizz – which mixed Gin, Elderflower and Fresh Lime and was garnished with large edible flowers.
If you're planning a visit, get there early – The Old Bengal Bar gets extremely busy and closes at 10:30pm each night.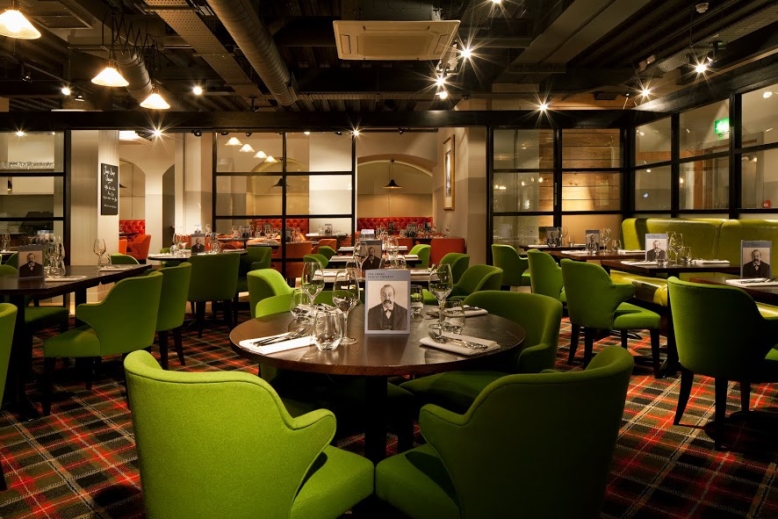 1. Jones Family Project
78 Great Eastern Street
London
EC2A 3JL
Phone: 0207 739 1740
This bar's 'Old Street Lemonade' saw them place second in our review of London Cocktail Week 2014. Below this great little cocktail bar, it seems, is an even greater restaurant and wine bar and, for this reason, The Jones Family Project takes the number one spot in this Top Ten. Although I personally didn't appreciate the spicy overtones of the French Syrah, the other two wines in the flight seriously made up for its shortcomings, the Italian Sangiovese triumphing alongside a coupé serve of delicate bubbles.
Bartender Alejandro explained that each of these wines was awarded 91 points or more at competition level, hence the flight name '90 Points+: The Overachievers. When combined with such an electric atmosphere, such attentive staff and even an exfoliating hand scrub and moisturiser combo in the bathroom, there was really no other place for The Jones Family Project than in the top spot. Stay tuned for our exclusive, full review of this incredible Shoreditch restaurant, I can't get enough.