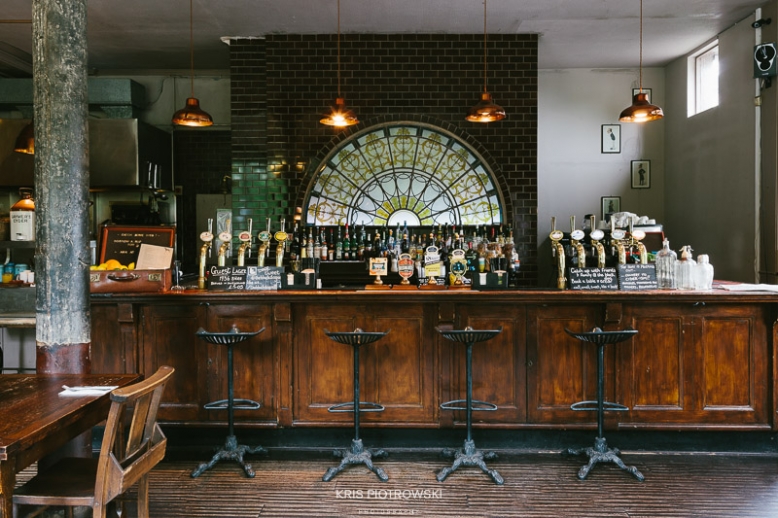 Looking out over Vauxhall Pleasure Gardens, the rain driving hard against the ground outside, we carefully perused the Black Dog's extensive menu and varied wine list, grateful to be warm and comfortable again. And the Black Dog really was just that. The staff – each different to the next in their personalities – greet you with a warm smile and a call of 'good evening' upon your arrival, enticing you to stay for more than one drink before you even get to the bar. And what a bar it has! An array of spirits, draughts and wines are temptingly laid out in front of you, amongst them such high end gins as Tanqueray Number 10 and Hendricks, alongside such big name whiskeys and bourbons as Macallan, Johnny Walker Black Label and Bulleit, the latter complementing a pint of hoppy, golden ale perfectly.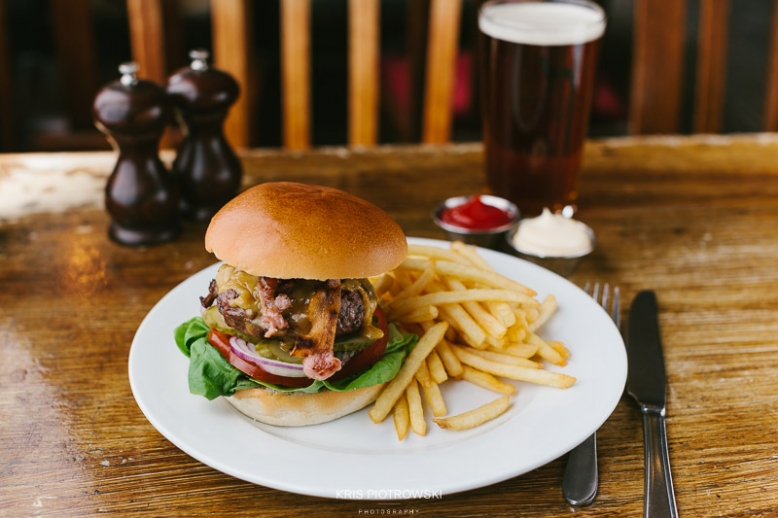 The Black Dog is obviously a very popular place. And it is not exactly hard to see why. It's in Central London, but not so central that it takes 20 minutes to get served. Although for a Tuesday evening the venue was really busy, (packed, almost) the team of staff seemed to communicate brilliantly with one another, dealing with each customer quickly but effectively, said customer never feeling rushed. The service was exceptional, and the atmosphere even better.
Lighting wise, The Black Dog is dimly but warmly lit, with most of the warmth coming from its open-plan kitchen space in which its excellently trained chefs freshly prepare every dish on the menu, including the beef burger with cheese, bacon and rarebit which, cooked perfectly to medium rare will woo even the toughest of palates, melting in the mouth. This brings me on to the menu. And what a menu it is.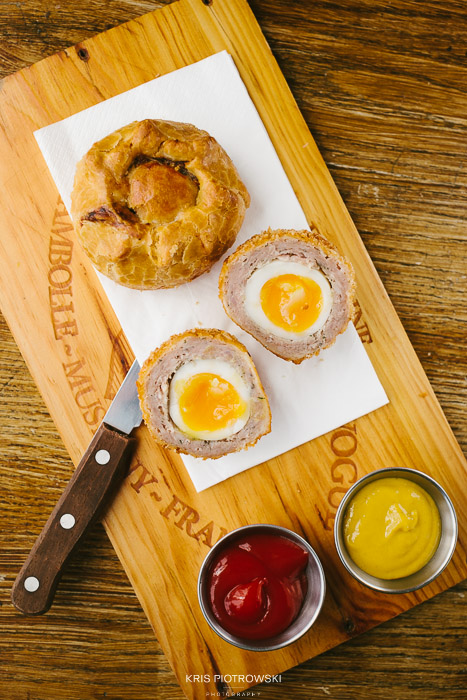 The daily-changing menu – which is printed on fully recycled paper, have no fear – boasts a wide range of options, with sharing plates, gastro pub classics and a decent amount of vegetarian options, including a gorgeously green gnocchi. A mini Camembert, although not specifically a sharing dish, is plenty for two and is served with rustic toast, a deliciously sweet chutney and a sprig of fresh, aromatic rosemary.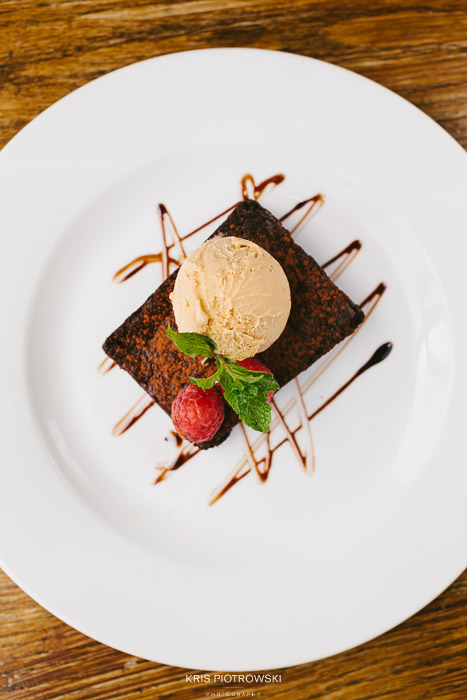 Elsewhere on the menu you can find such freshly homemade delicacies as The Black Dog's Scotch Egg & Pork Pie among the starters and an insanely good (but definitely not dieticious) Chocolate Brownie served with Salted Caramel Ice Cream. We think you'll agree that any concept of a diet can wait… And if you just can't decide, The Black Dog offers a daily changing 'plat rapide', which includes a pint of Becks, House Ale, a 175ml glass of house wine or any soft drink for just £12. A pretty good deal, don't you think?
All in all, The Black Dog is an absolute gem.
Call ahead on 020 7735 4440. Ask for Joe, tell him we sent you!
112 Vauxhall Walk, London SE11 5ER