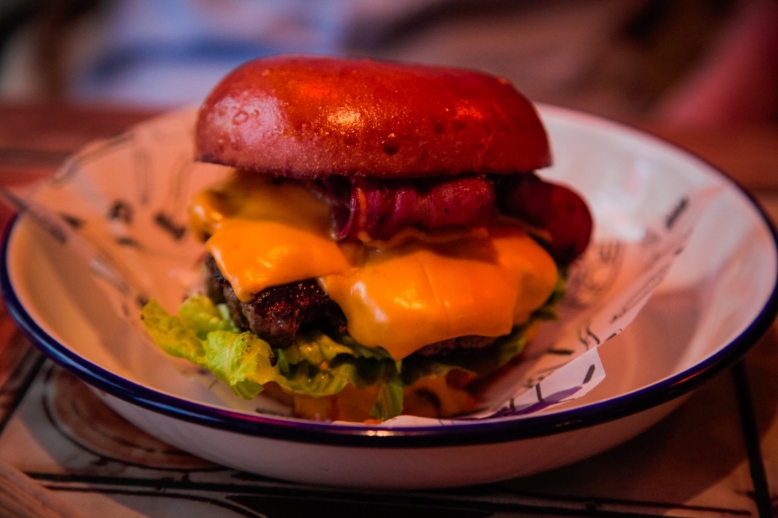 The Miller is pretty extraordinary, with a lot more to offer than your generic gastropub. It has a venue on the top floor that plays host to an array of events, and regularly hosts some of the most talented artists and comedians in the city.
In addition to this, there's a rehearsal space in the basement, a function room turned art gallery and a roof terrace with a ping-pong area for those warm summer evenings. Of course, if it's not warm enough outside, you can always settle in for an evening around The Miller's red-clothed pool table.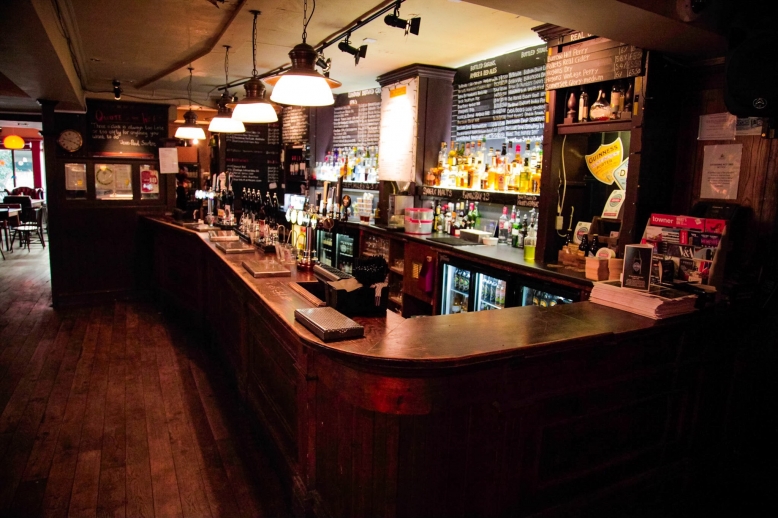 The bar area itself is spacious, well-lit and carefully decorated with handpicked artworks, furnishings and hardwood flooring. Behind the bar awaits a haven for beer and cider enthusiasts. Each available drink listed – hand-written and constantly changing – on the chalk-board back walls is helpfully divided into clear sections: "Bottled Saisons, Amber & Red Ales"; "Bottled Stouts, Porters"; "Real Ciders" and a separate section for London Brewed Craft Beers, IPAs & Pale Ales. The chalk below these notes that the average mileage from brewhouse to The Miller currently stands at a mere 4.3.
Delving deeper into The Miller's extensive drink list, little touches and comical flourishes stand out. The selection of whiskies, for instance, is divided into Single Malts, Bourbons and "Blended Nonsense" and, on the back bar alone I counted 37 different whiskies. There were also 14 vodkas, 6 rums and a wide array of liqueurs, gins and tequilas. Clearly then, The Miller has something to offer each and every discerning drinker.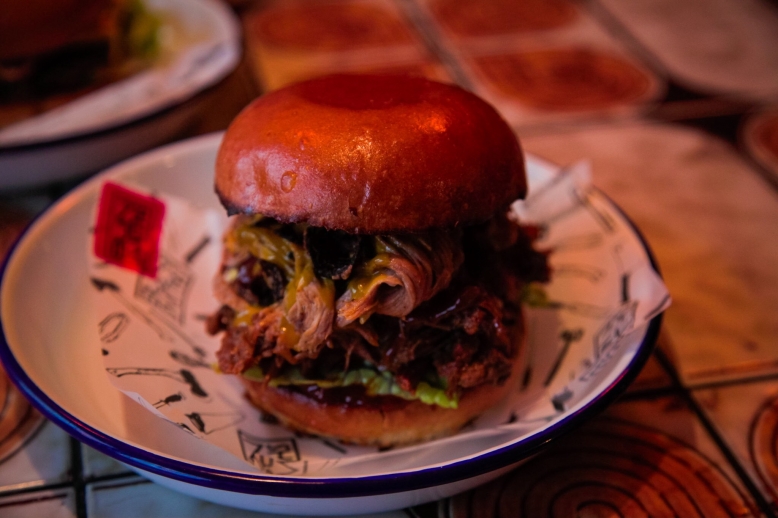 And don't even get me started on the food.
The menu, served from 12-3pm then 5-10pm is supplied in its entirety by Bunsmiths, who work with The Miller's  sister pub, The Sebright Arms. They offer a range of slow-cooked delicacies inside a simple yet delicious brioche bun. The result is, frankly, incredible and the words that come mind upon your first bite fill the realms of 'wow', 'mouthwatering' and 'can I have some more please?'. Simply put, if you weren't impressed (somehow) by The Miller's drinks, facilities and entertainment, then their carefully selected Bunsmiths menu, with beer pairings upon request, is sure to win you over.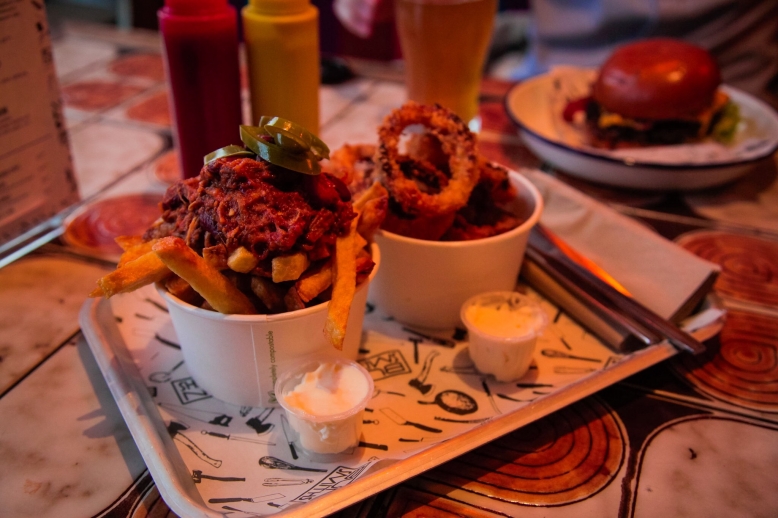 With so much appealing fare on the menu, we left it to GM James Pain to surprise us with his recommendations.
We tried the Cheese Burger with added Smoked Bacon, the BBQ Bun (which consists of 12 hour hickory smoked pulled pork, 10 hour hickory smoked beef brisket, burnt ends, lettuce, fried shallots and smoked tomato – which was, obviously, excellent). Then we demolished a mountain of chips topped with slow cooked pork and beef chilli con carne and a generous portion of Onion Rings in panko breadcrumbs.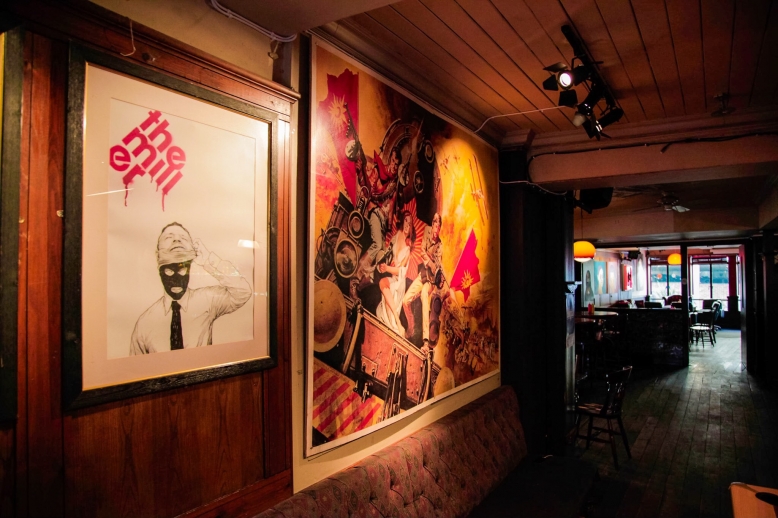 All of these flavours, combined together make for a private firework display on your palate as you enjoy each delectable morsel, desperately attempting to fit the bun into your mouth without losing all the filling. I failed, but the Bunsmiths menu, like The Miller pub, was incredible and well worth a try.
96 Snowsfields, London Bridge, London SE1 3SS
020 7407 2690