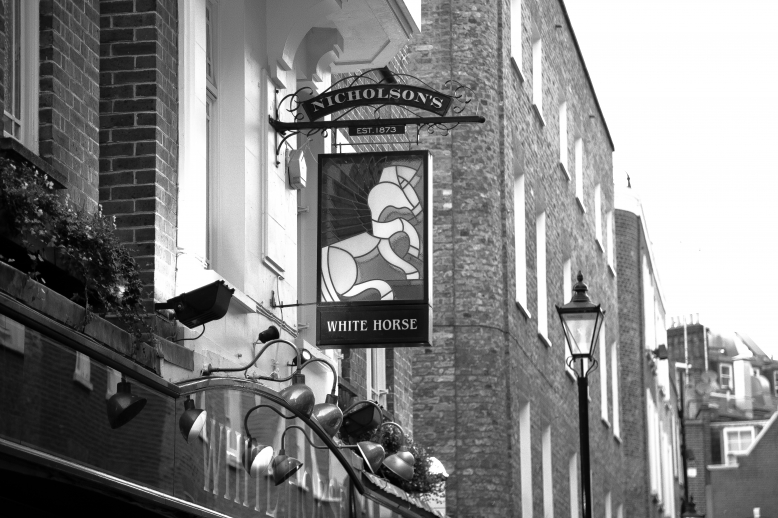 In London, ales on tap vary massively from one pub to another. As do the pubs themselves. This series of features – London's Best Pubs – will show this variance and highlight the reasons why each and every pub in this series is a must-visit.
The White Horse has been a pub since 1930. It has some stunning original features, such as; the wooden backwalls, the White Horse sign that is displayed proudly outside and the iron railings above said sign. Inside, it feels like any really good pub should: homely, welcoming, warm.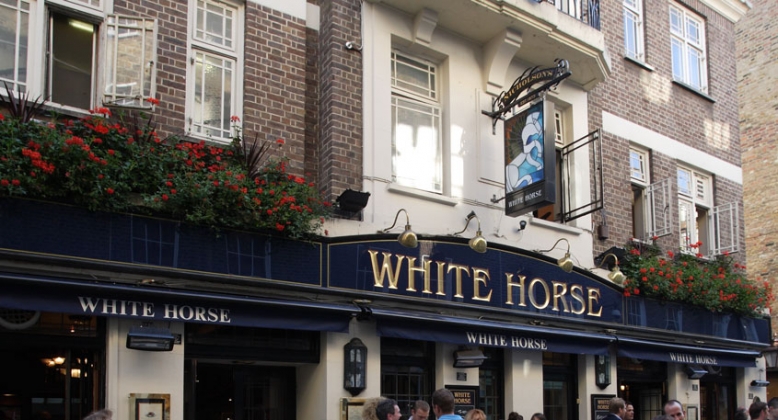 It's a fairly dimly lit space, but features such as the large glass chandelier hanging over the island style bar, chilled bottles of white wine and prosecco sunken into ice wells bring a touch of understated elegance to the place. There is subtly romantic red-toned lighting above it's high tables, which really highlights the pubs' quietly impressive atmosphere.
Both the pub and its staff provide well for an extremely varied customer base. "We get older locals, businessmen and, recently, lots of the younger generation are getting back into ales". "At £3.85 to £4.20 a pint, ales are much cheaper", explained Bar Manager Mona. She continued: "Obviously this isn't always a great thing but, with moderation, a really great culture is being reborn".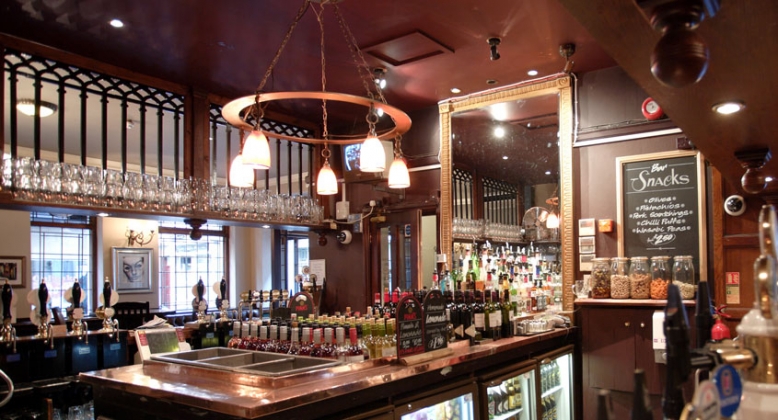 As a Nicholsons Brewery pub, Nicholsons' Pale Ale, London Pride and Trumans' Runner stay on all year round, while three other guest ales change almost every three days. "We buy a few barrels of each guest ale – based on customer requests sometimes – and when they run out we bring in a brand new beer!"
I tasted Thwaites' Nutty Black, a heavy, dark ale with fruity top notes and, my favourite of the day, Firebrand Brewing Co.'s Big Hop which was, as you'd suspect, quite hoppy.
While I tasted these delicious ales, Mona explained: "There have been lots of craft beers and microbreweries coming in over the last few years, and this means that the variety of beers we can offer is ever expanding". Hackney Gold, for instance, is a fruity ale-like lager out of Hackney's Redchurch Brewery. Similar to BrewDog's This Is Lager, it has a heavier feel to it than its contemporaries. It's the texture and flavour of a good ale, with the fizzy, tastebud raising qualities of lager.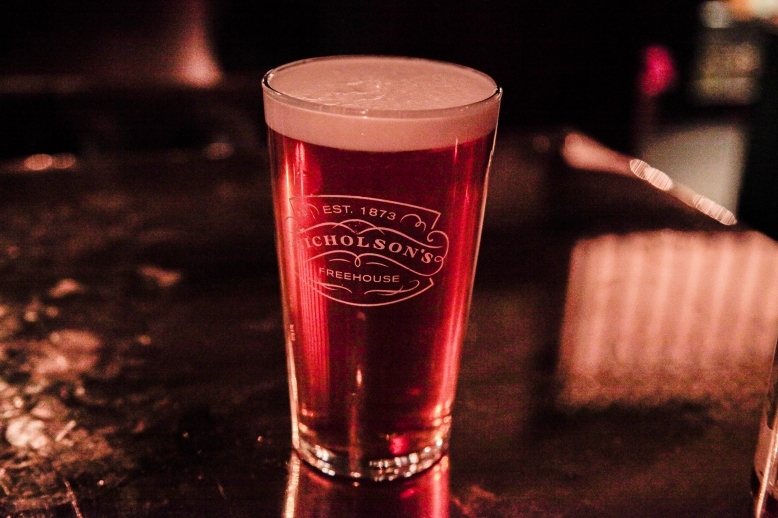 Don't worry if you're not a beer fan (good luck to you over London Beer Week), the White Horse also has an extensive wine collection both by the glass and by the bottle, highlights include; Oyster Bay Marlborough Sauvignon Blanc (recommended alongside their Ocean Pie) and an incredibly smooth yet complex Pinot Noir (also Oyster Bay, New Zealand).
As if these weren't good enough, The White Horse really does have all bases covered. It also features a prestige wine list "for the connoisseur", including; a Chateau de Saint Cosme St Joseph, with "notes of jasmine, almonds, tobacco,  baked bread and raspberry", which sells for just £44.95.
If you have grown tired of generic gastro pub's that prioritise hipster style hangouts over great quality food and drink, and are looking for something a little more authentic, The White Horse is for you.
The White Horse
16 Newburgh Street, Soho, London W1F 7RY
020 7494 9748