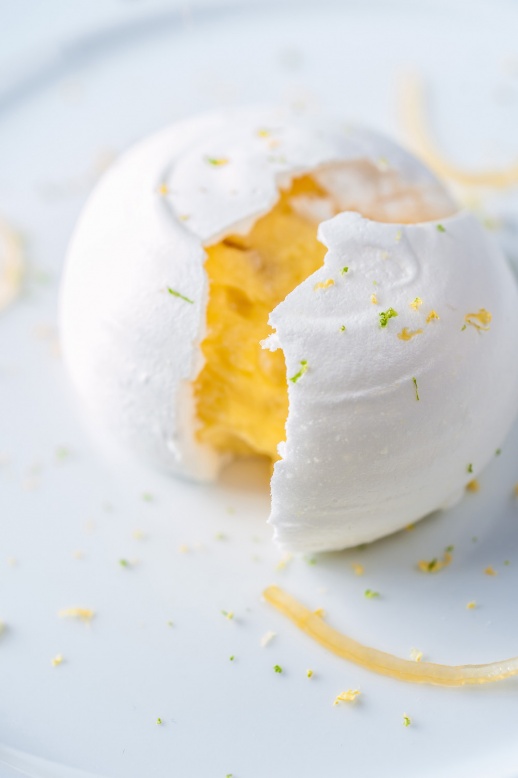 I've said it before and I will say it again, The Dorchester, is a national treasure. It has carved out a reputation as one of the most prestigious hotels in the world and has defined luxury since it first opened its doors to society's elite in 1931.
The Dorchester is home to 250 luxurious suites, affording majestic views of Hyde Park. There is also the recently renovated Dorchester spa, with its grand art-deco interior that would even impress Jay Gatsby. It also houses ten magnificent banqueting halls, including the Ballroom; which has hosted some of history's most iconic personalities, including, Prince Phillip, Elizabeth Taylor, Karl Lagerfeld and Lady Gaga.
The Dorchester is also famed for its spectacular eateries, including, The Promenade, The Bar, China Tang and three Michelin star Alain Ducasse at The Dorchester. At the heart of this is The Grill, which has been the home of culinary greats and the meeting place of Hollywood stars, world business leaders and royalty for over 80 years.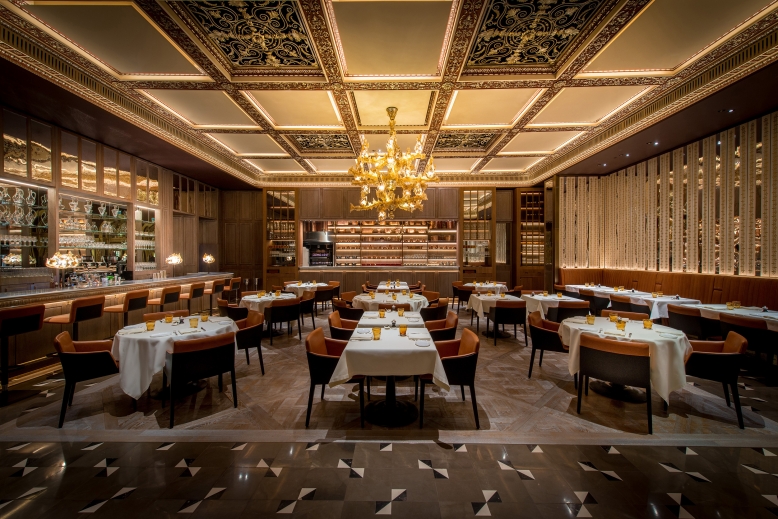 The Grill re-opened last year after undergoing a redesign by famed interior architect Bruno Moinard. I was invited to trial their take on the traditional Sunday Roast.
The Sunday Roast has always played an integral part in my childhood. Every Sunday my grandfather would cook a glorious roast with all the trimmings. We would go for long walks in the woods and twelve of us would sit down to eat as a family. It has always filled me with nostalgia and is a tradition that I hold close to my heart. So for these reasons and for The Dorchester's reputation for delivering nothing less than extraordinary, my expectations for The Grill's offering were sky-high.
The moment I walked into The Grill, I was left speechless by its beauty. It has the kind of beauty that can never really be appreciated in a photograph. It was one of the most spectacular rooms I had ever had the pleasure of being in. It was vast with an impossibly high ceiling, but still maintained an intimate feel.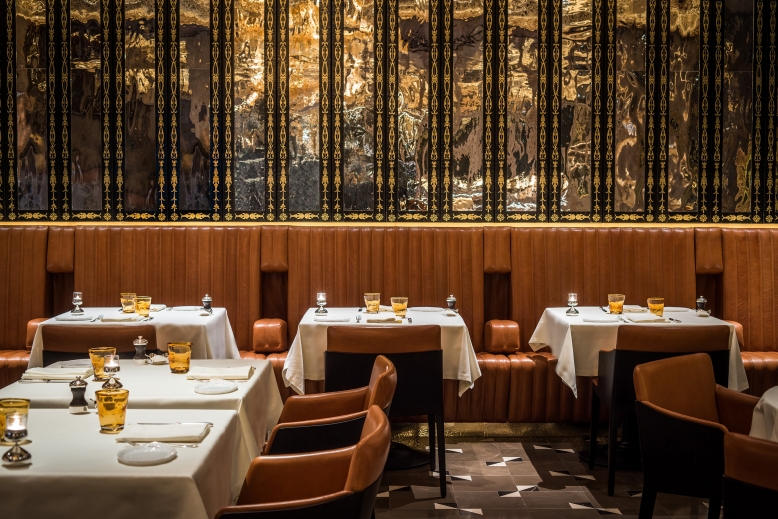 A spectacular chandelier, with arms like molten amber and lights that glowed like golden orbs, hung delicately from the ceiling. It cast a glow on the mirrored panels with intricate gilt borders that adorned the walls.
The room had all the glamour of the roaring twenties, harmoniously teamed with a contemporary feel. I could almost picture F. Scott Fitzgerald, clutching his signature Gin Rickey as a gaggle of beautiful and mischievous flappers, danced around him, leaving nothing but a waterfall of tassels in their wake.
I was seated at a long, regal style banqueting table, adorned with an impossibly white tablecloth and glistening amber glassware. An attentive waiter offered me a perfectly chilled glass of champagne, which I accepted at once.
As the flute of golden bubbles was placed carefully before me, the starters arrived.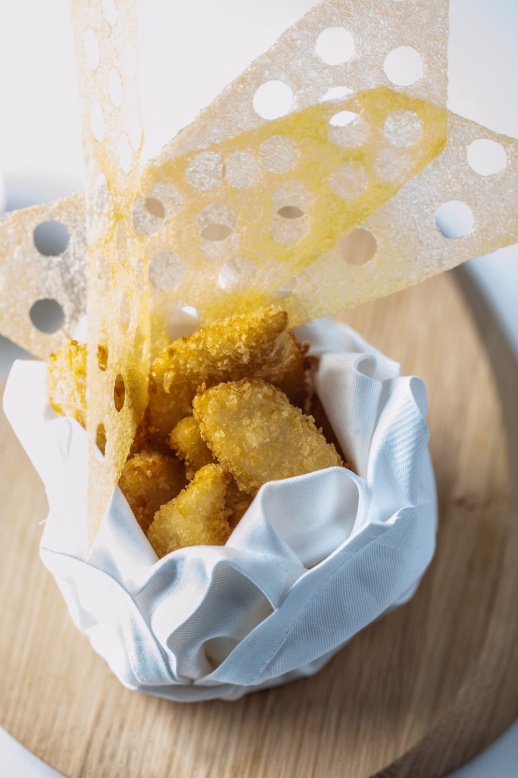 The Grill prides itself on using the finest, locally produced ingredients and the sheer quality was evident.
There was fresh and creamy Hansen & Lydersen smoked salmon, served in a glass fishbowl, accompanied by a clutter of crackers. Next was a dish filled with rustic vegetables of the moment, served with a rich black truffle dressing.
Then two works of art were placed before me, they were so spectacular that they would have looked at home in a gallery, let alone at a dinner table.
The first was The Grill's take on fish and chips. There was a basket, lined with a white cloth and filled with golden nuggets of fresh Lemon sole 'goujonnettes', topped with a magnificently intricate design made from crispy potato. It was accompanied by a deliciously sharp tartare sauce, which perfectly complemented the salty butter flavour of the batter and the bright lemon flavour of the fish.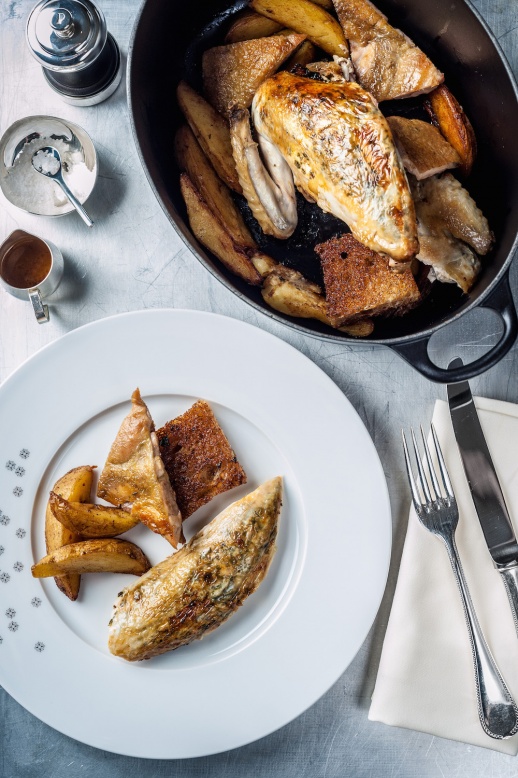 Finally, I set my eyes and fork upon The Grill's version of a chicken Caesar salad. It was surprising to see such a simple dish, served so beautifully. On top of a mountain of crunchy cos lettuce, were lightly grilled pieces of succulent chicken, sweet and nutty cheese and a deliciously creamy Caesar dressing. The dish was crowned in a similar style to the 'goujonnettes' with a delicate and intricate design made from parmesan cheese. It was without doubt, one of the most aesthetically pleasing dishes I had ever had the pleasure of eating.
As the empty plates were discreetly whisked away, I had a sip of champagne. I didn't have long to rest though, as a spectacularly grand silver carving trolley was being wheeled out. The waiter pulled back the lid to reveal one of the biggest pieces of beef I had ever seen. It was organic Aberdeen Angus roast beef from Rhug Estate organic farm in Denbighshire. It shone, dark and delicious like black treacle under the low lights. The waiter sliced it like butter and put a hearty helping on my plate.
The beef was served medium rare, bronze on the outside and a soft pink at the center. I couldn't help myself; I immediately ate a piece and it quite literally melted in my mouth.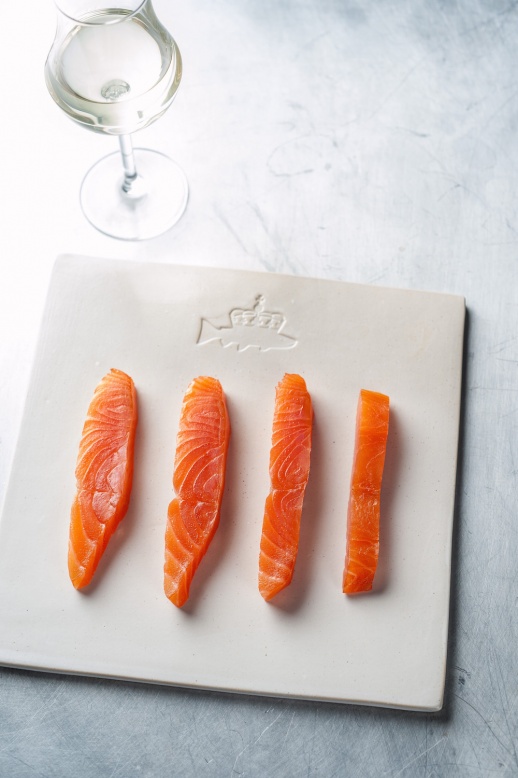 Dishes of slim steaks of Scottish salmon on the table, they were vibrant and glittered like rare jewels. On the rotisserie, sizzled a bronzed Black leg free-range chicken. There were also platters piled high with seasonal vegetables, golden roasted potatoes and bronzed Yorkshire puddings, that were as light as clouds with a dark and delicious gravy.
I took another sip of my champagne and surveyed my surroundings; it was quite a sight to behold. The table was laden with dishes, piled up magnificently like one of King Henry VIII's infamous banquets.
I was gloriously full and didn't think I could manage another morsel, until the trays of delicate desserts arrived.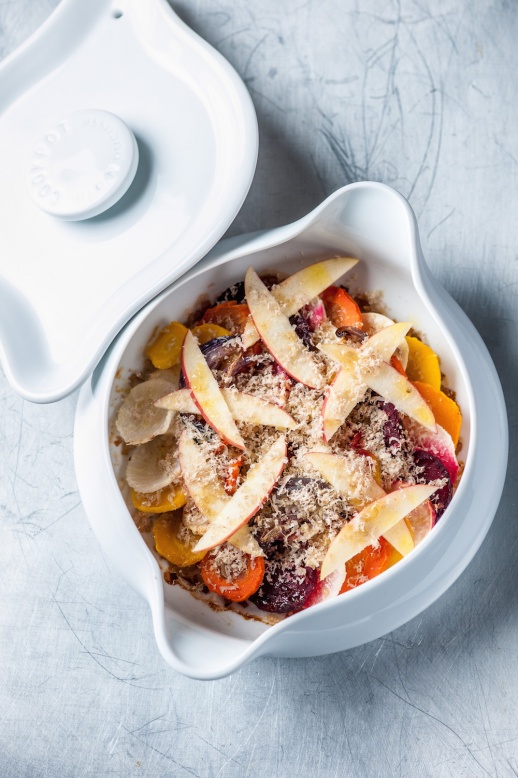 The Grill's take on a lemon tart immediately caught my eye. It was a white snowball of sweet and powdery meringue; I stuck my fork into it and a river of molten lemon sauce oozed out onto my plate.
The star of the table was famed Pastry Chef Ludovic Cuny's own cheesecake recipe, which managed to be both light yet bursting with flavour.
The crowning glory was one of The Dorchester's signature dishes, a hearty golden bread and butter pudding, dotted with succulent sultanas.
What impressed me most about the Sunday Roast was that the portions were generous and the food was decadent but not pretentious. This is real traditional British food, made from the freshest, finest ingredients and served beautifully.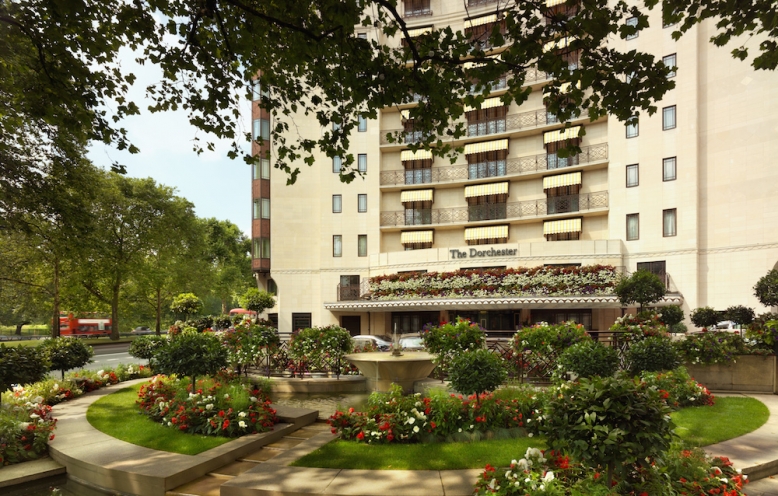 The Grill has taken on a classic British tradition and elevated it from simple yet enjoyable food, to a contemporary experience that exudes grandeur.
The crowd and décor of The Grill may have changed, but their Sunday Roast exemplifies what is at the heart of The Dorchester and that is serving its guests with luxury and the great British experience. With regards to tradition, who better to follow than the Queen herself, The Dorchester.
The Sunday Roast menu is priced at £48 and is available from 12.30 – 2.30pm.
To book a table, contact the reservations team on:
020 7317 6531 or email [email protected].
The Dorchester Hotel
53 Park Lane, Mayfair, London, W1K 1QA