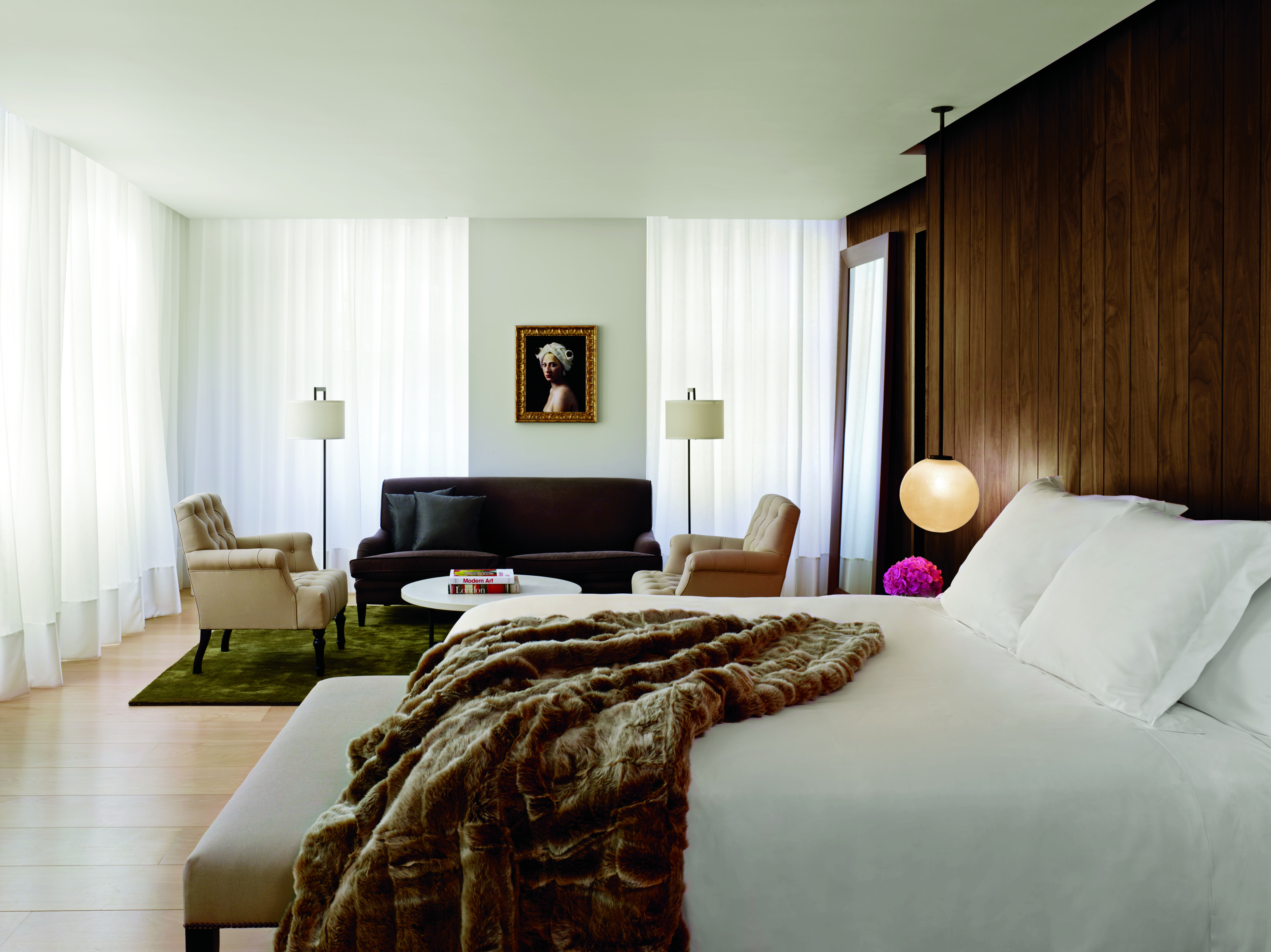 This article was written by Monicha Tully and originally featured in Issue 01 of Arcadia magazine. Buy the magazine here.
Diane von Furstenberg once said, 'when you get into a hotel room, you lock the door, and you know there is a secrecy, there is a luxury, there is a fantasy. There is comfort. There is reassurance'. That was exactly how I felt as the door to the suite clicked discreetly behind me.
The suite resembled the love child of a luxurious yacht and a cozy ski chalet. The floors were a caramel oak and the walls were paneled with rich walnut. The vast bed was dressed in luxurious white linens; a chocolate brown fur throw cascaded off it.
Amongst the wood and the white, there were small touches of quiet luxury. A cream tufted George Smith lounge chair sat proudly in the corner and a Hendrik Kerstens photograph, set in a gold-leaf baroque frame, hung from the wall.
The room was bathed in natural light that streamed in from the floor-to-ceiling window. I was drawn to it like a moth to a flame. The sun was slowly setting over the city, leaving a dusky pink streaked sky in its wake.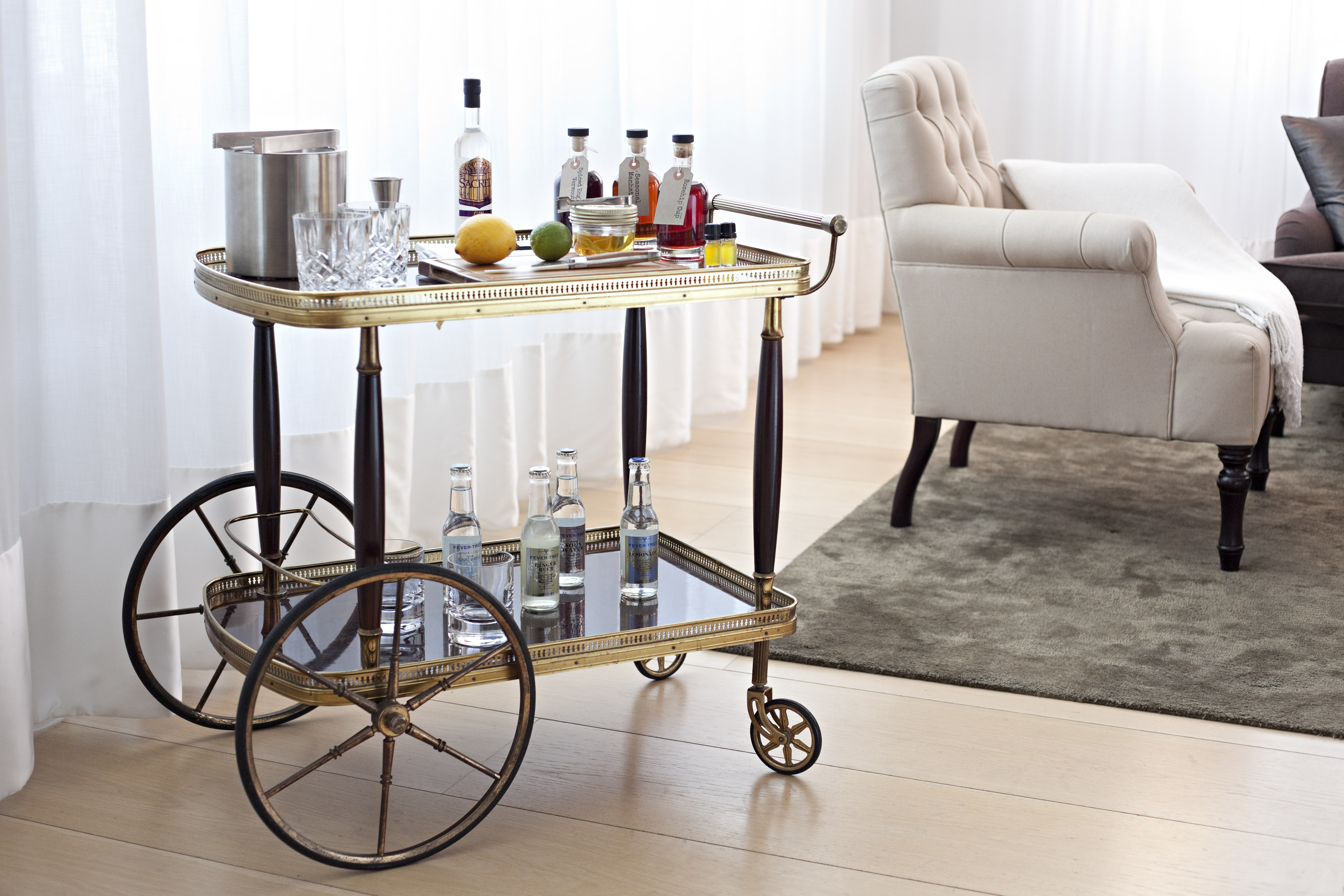 The London EDITION is situated in the heart of Fitzrovia. The view from the suite was spectacular; the city was laid out before me. Over the sea of rooftops, the glowing orbs from the London Eye winked in the fading evening light.
I had an 8pm reservation at Berner's Tavern which was located on the ground floor. So that left just enough time to escape to the lobby bar for a cocktail or three.
The London EDITION attracts the young, the bold and the beautiful. High-profile guests have included, Taylor Swift, Ed Sheeran and Harry Styles. Last year, the hotel even welcomed a hoard of Victoria's Secret models. They took over the hotel, having tea, taking photographs and playing snooker prior to the iconic Victoria's Secret show at Earl's Court.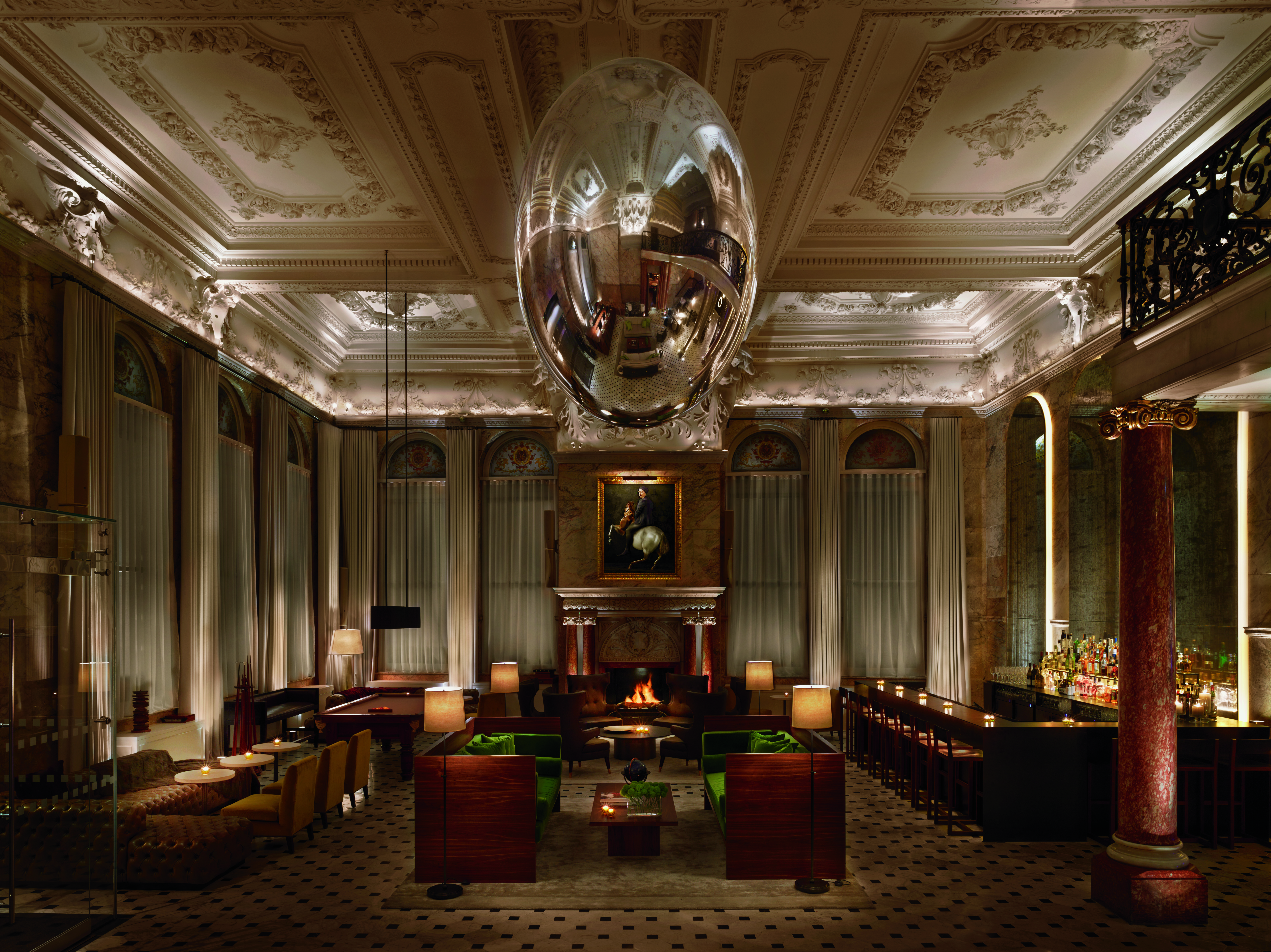 A group of blonde Russian girls, dressed unanimously in white, were propped up on the bar, whilst two young businessmen spoke in hushed tones, hunched over their tumblers filled with amber liquid.
The soundtrack was a playful and eclectic affair that featured Mark Ronson and Boy George's 'Somebody to Love Me', Mark Morrison's 'Return of the Mack' and Gillian Hills' iconic 'Zou Bisou Bisou'.
The lobby bar toes the line between work and play beautifully. There is complimentary high-speed Wi-Fi and Apple desktop computers on one side with luxurious emerald seating areas and the most extraordinary cashmere snooker table on the other.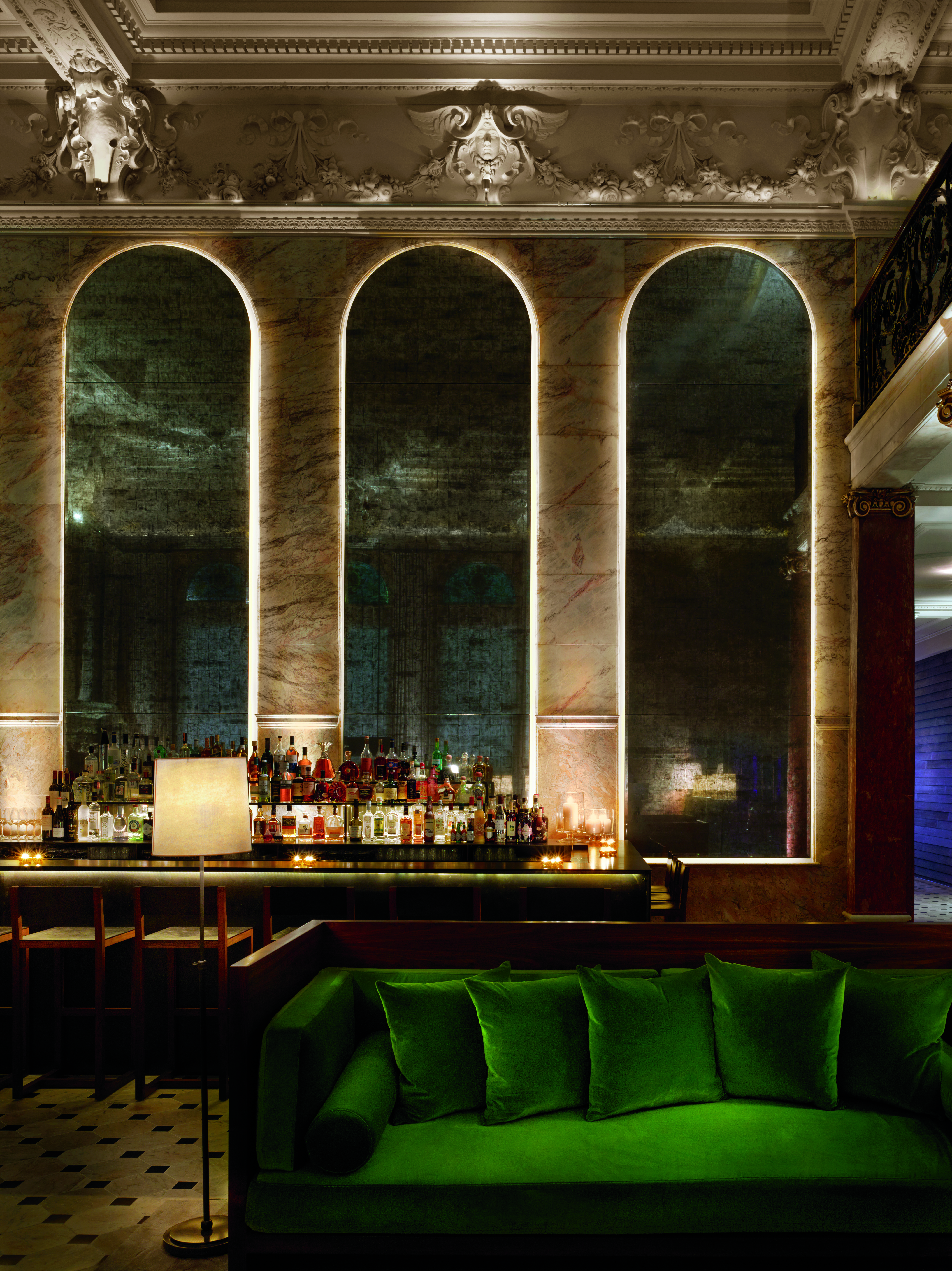 I sunk into one of the emerald sofas and perused the cocktail menu, which was devised by drinks extraordinaire Davide Segat. Surveying all the action was a vast stainless-steel orb by the celebrated industrial designer Ingo Maurer. The orb was suspended from a soaring stuccoed ceiling, that remained as a feature of extraordinary beauty from the hotel's rich heritage.
The building was originally home to five townhouses before it became the Berners Hotel in 1909. It was purchased in 2010 and an extravagant £33m overhaul ensued.
Today, it is a romantic amalgamation of the old and the new. It has been lovingly restored, ensuring that the finest aspects of the iconic landmark building still stand proudly today.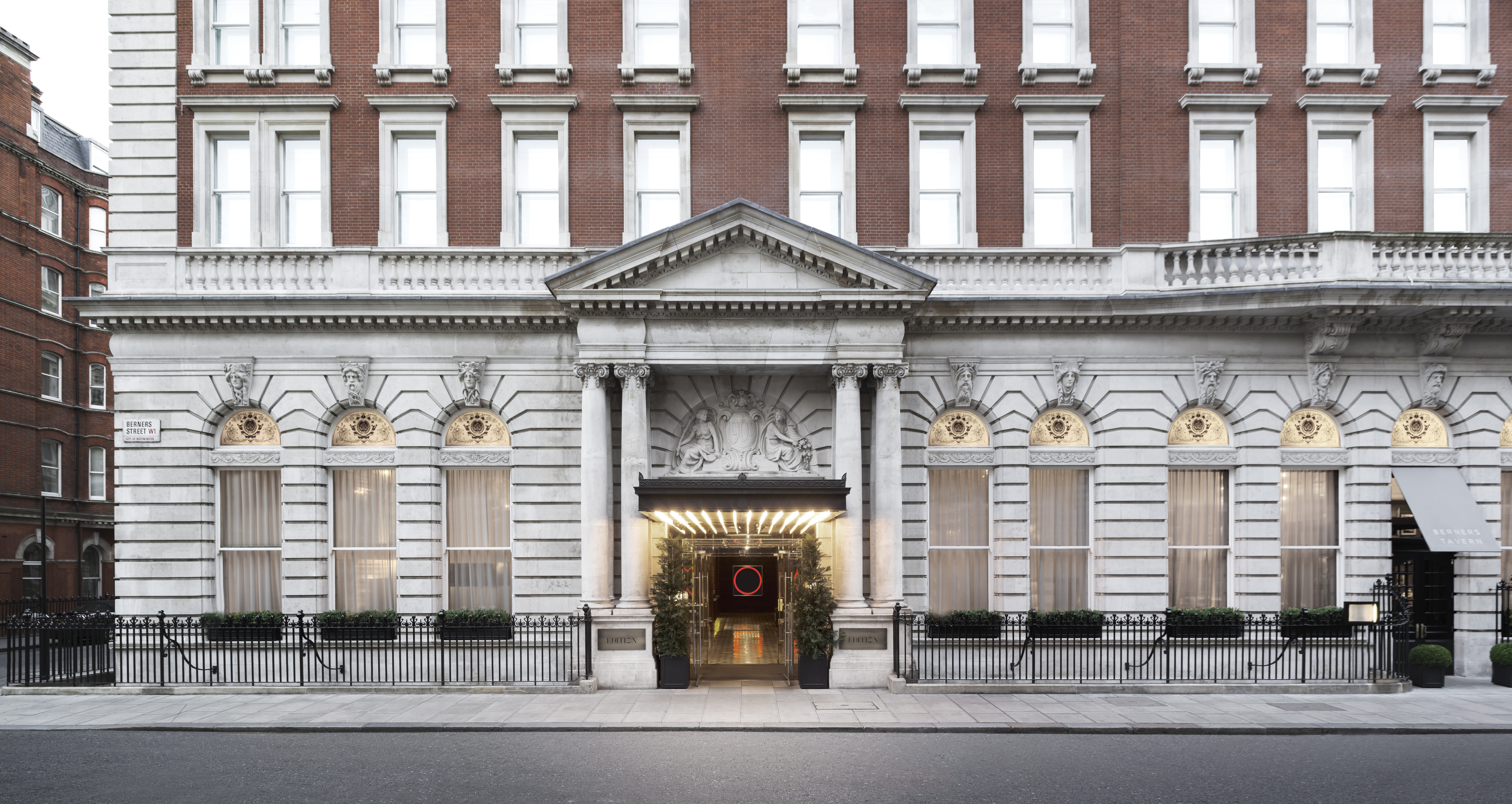 It is impossible to ignore the fact that all the waitresses at the London EDITION look like supermodels. Every one I encountered was brunette, exotic and tall with a willowy figure that was encased in a black leather mini dress. They were incredibly friendly, personal and attentive; if my eyes flittered to the menu briefly, one would immediately appear by my side.
At the waitress's recommendation, I opted for an intoxicating 'Clearer Colada', an exotic blend of three-year-old coconut Havana Club and pineapple cordial, served with a smooth ball of ice that resembled a diamond.
On the table there were a stack of coffee table books and my eyes were immediately drawn to a heavy gold volume titled 'Hollywood: In the 30's'. I lost myself in Hollywood's glittering history for over an hour.
Since it opened its doors in 2013, Berner's Tavern has quickly established itself as one of the most sought-after restaurants in the city. It isn't hard to see why; it is the hotels crown jewel. I had only put one foot over the threshold and immediately fell head over heels for its unapologetic opulence and undeniable beauty.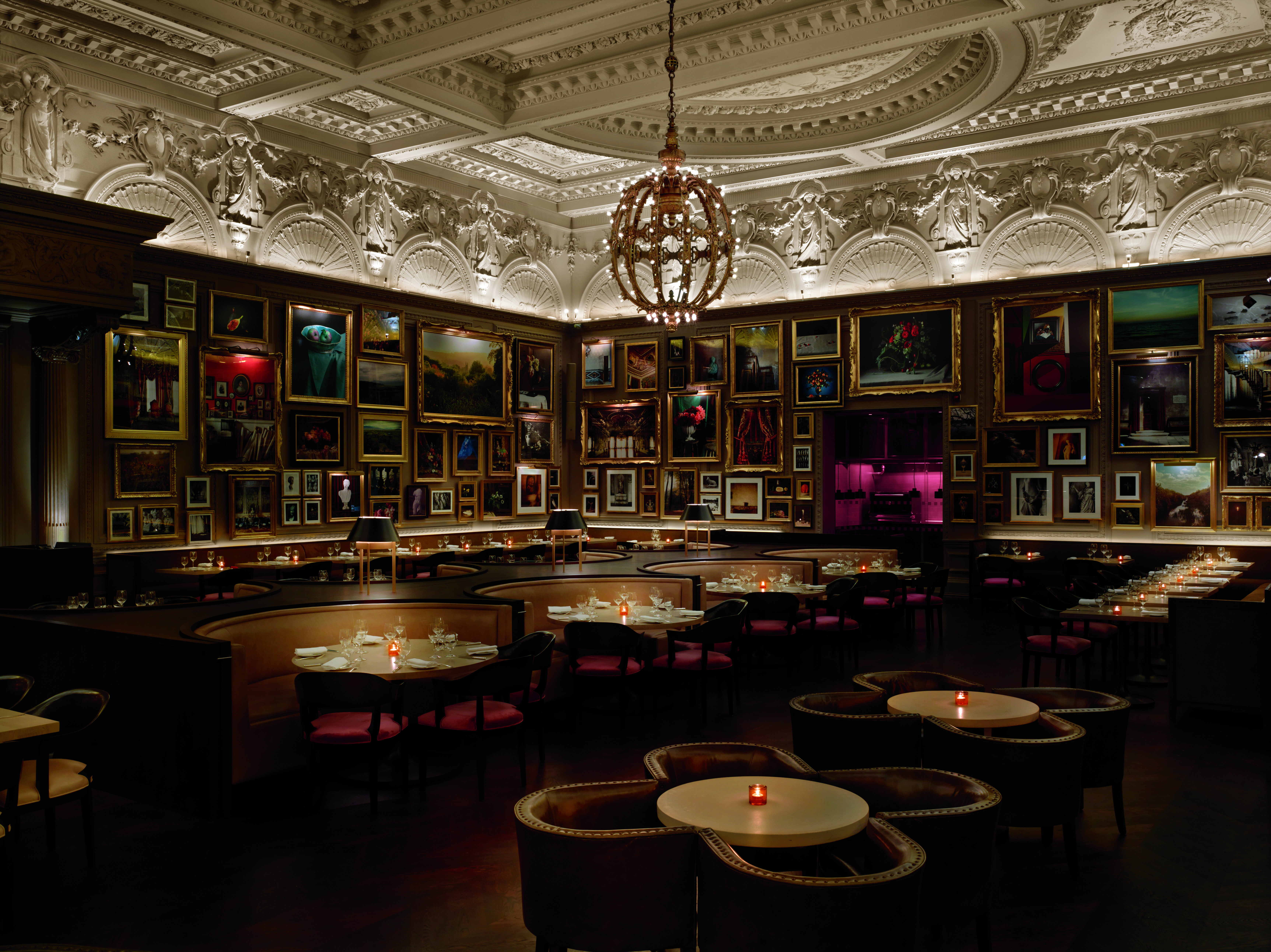 Berner's Tavern resembles a vast ballroom with triple-height ceilings, decorated with over a century old intricate and extravagant stucco plasterwork. The walls are adorned with over 100 eclectic works of art, all presented in beautiful ornate gold frames.
Under the direction of Michelin starred chef Jason Atherton, the food at Berners Tavern is a gastronomic gem. It is a contemporary take on British cuisine that produces generous portions and elegant, yet unpretentious dishes.
I started with a delicious chargrilled chicken paillard, with a warm and extravagant salad. The flavours were like a slap round the face, followed with a kiss on the cheek. It was a hypnotic concoction of garlic and chorizo butter, piquillo pepper, manchego cheese, rocket and red onion.
For my main course, I opted for a phenomenal 8oz filet steak that was cooked on a Josper grill and cut like butter. It was served with golden triple-cooked chips, salad and a rich and creamy béarnaise sauce.
Berners Tavern prides itself on using only the best produce from the British Isles and you can really taste the difference. The restaurant only serves grass fed British steaks selected from Cumbria's most conscientious farmers.
Finally, for dessert I devoured a gluttonous strawberry éclair filled with smooth mascarpone cream and served with fresh strawberries and a decadent chocolate sorbet.
There were an array of seasonal cocktails on offer and I was immediately drawn to 'A Room With A View, a clean and refreshing blend of Belvedere vodka, quince, citrus syrup, apple juice, lemon and prosecco. I sipped my cocktail, utterly mesmerized by the extraordinary ceiling, wondering what kinds of things it had witnessed over the years.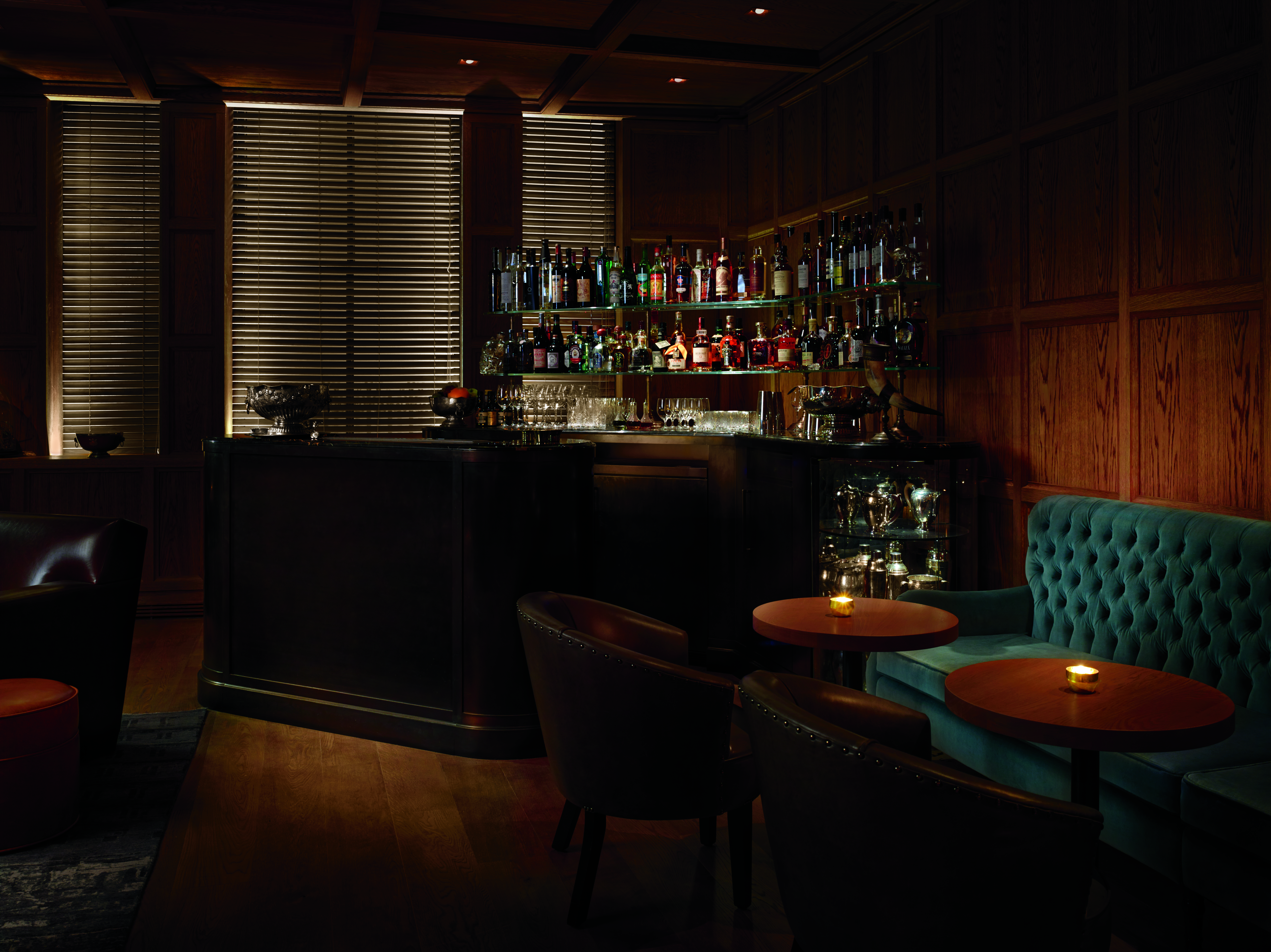 After the most outrageously delicious dinner, I retreated to The Punch Room for a night of music and raucous entertainment.
The Punch Room is the London EDITION's dirty little secret. The reservations only bar is nestled at the back of the hotel and is a dark den of hedonism. It is a fumed-oak paneled space, inspired by the comfort of a manor house library teamed with the discreet feel of a nineteenth-century afterhours club.
I sunk into an inviting sofa and watched singer/songwriter and rising star Zak Abel perform a heart-wrenchingly raw, beautiful and intimate set. The performance was part of Raw Punch, a series of Sunday sessions that team intoxicating punches with stripped down sets from some of the world's most exciting emerging musicians.
The rest of the night was a blur. I instantly became best friends with a group of raucous businessmen from Hong Kong and Australia for the night. We shared anecdotes and laughed over a sea of empty punch glasses.
At a distressingly early hour of the morning, I dragged myself up to my suite feeling as though I had fallen completely in love with the place. A night I will never forget.
Images by Nikolas Koenig.
10 Berners St, London W1T 3NP