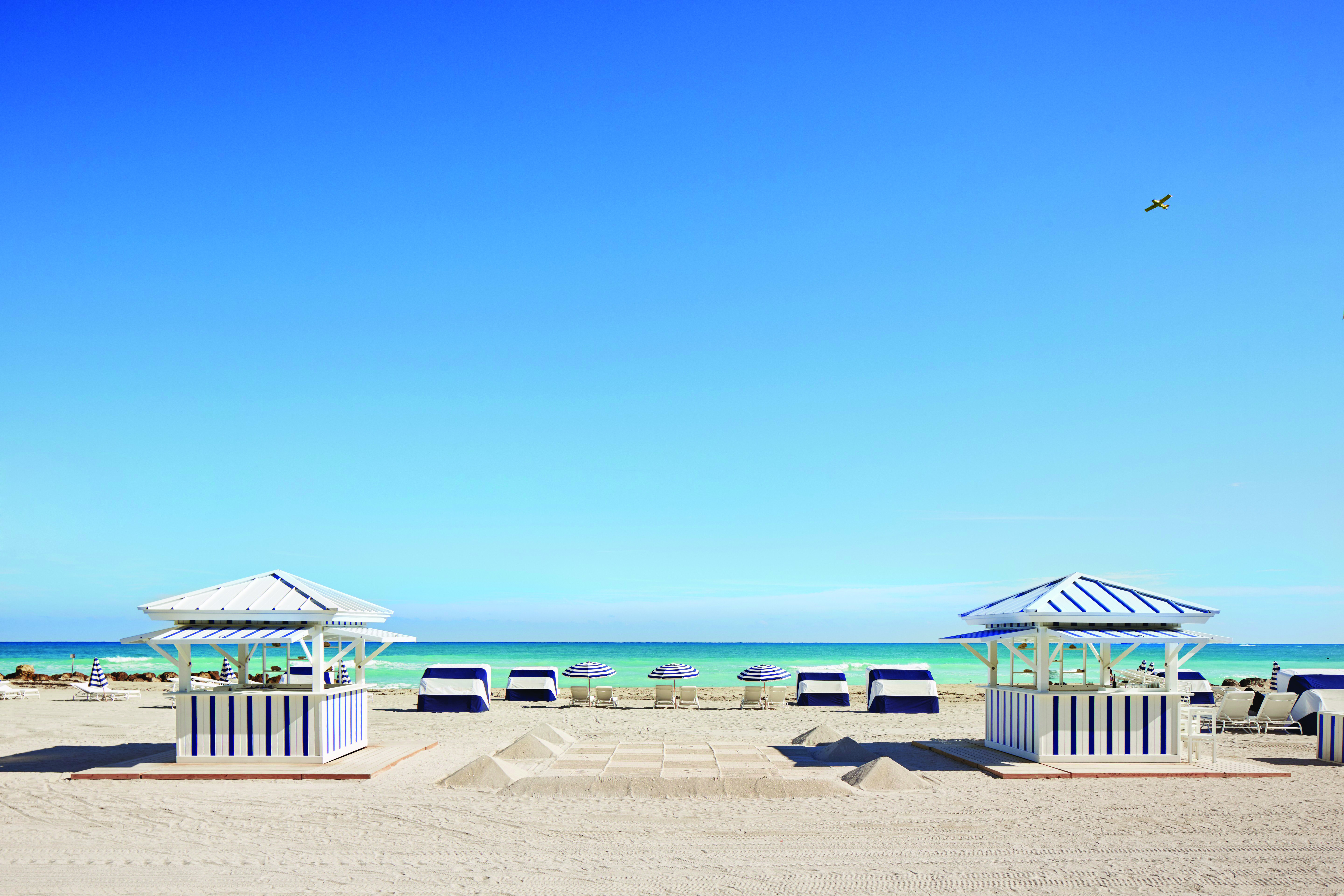 This article was written by Monicha Tully and originally featured in Issue 02 of Arcadia magazine. Buy the magazine here.
Affectionately referred to as the 'magic city', Miami boasts a rich culture, which is far beyond the hedonistic nightlife that it is synonymous for. It has a vibrancy that is unrivalled, with deep roots in Latin American culture and an abundance of tropical Art Deco architecture. This south-sea merengue melting pot has always naturally incited a fierce curiosity in its visitors.
Every December since 2002, the art world has descended on Miami Beach for Art Basel. Its stratospheric success has solidified the city as one of the most exciting places to experience contemporary art. Leonardo DiCaprio, Diane von Furstenberg and Beyoncé are just a few of the famous faces that regularly attend the art fair.
Miami is a paradise of creative neighbourhoods, tropical parks and golden beaches. Its lure rests in the mixture of being a cosmopolitan city that is juxtaposed with the easy, breezy, and beautiful beach lifestyle.
See South Beach
South Beach teases true paradise with its crystal blue waters that hug the shore of the pearly white sand. It is also a modern metropolis; Ocean Drive is famous for its tropical art-deco architecture.
This art-deco playground is also home to an eclectic mix of boutiques, contemporary art galleries and restaurants.
The jewel of the palm-tree lined street is the iconic Breakwater Hotel. On its sun soaked rooftop, Kate Moss was photographed for the infamous Obsession for Calvin Klein campaign by her first love, Italian photographer Mario Sorrenti.
Enjoy a Spa Day at Versace Mansion
Oozing sheer opulence and utter sumptuousness, the Villa Casa Casuarina, also widely known as Versace Mansion, embodies absolute grandeur in all areas.
In the 90s, the Versace Mansion was host to some of the world's most hedonistic and lavish parties. Gianni Versace entertained societies elite, including: Princess Diana, Madonna and Naomi Campbell.
Following the tragic death of Gianni Versace on Ocean Drive, the iconic mansion has been transformed into an extravagant hotel. It still hosts high-profile clientele, including: Beyoncé, Justin Bieber and Kim Kardashian.
Impelled by his adoration of Greek mythology, the late Gianni Versace paid homage to the Classical period. A perfect example of this is the pool, which is decorated in thousands of 24k gold tiles and was inspired by Versace's Marine Vanitas collection.
The decadent pool is still at the heart of The Villa, the hotel's luxury spa. Lie back in the shade of a palm tree and indulge in one of their extravagant treatments inspired by all corners of the world, from the authentic Turkish Hammam bathing ritual to traditional Thai reflexology.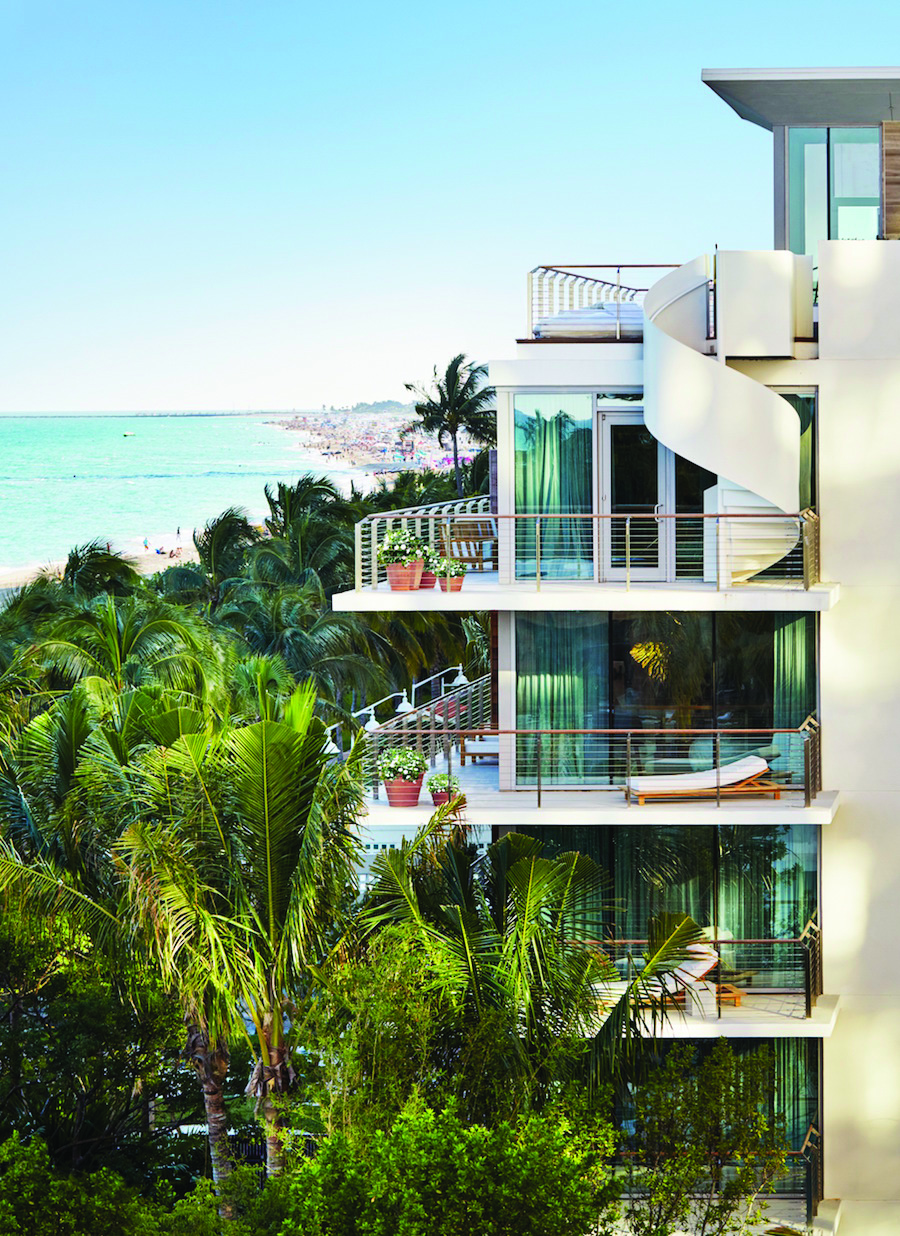 Stay at Miami EDITION Hotel
Situated in the heart of historic Miami Beach, on a 3.5-acre private enclave stretching to the ocean shoreline, the Miami EDITION has redefined luxury.
Aside from all the usual hotel amenities, it is also home to BASEMENT, a spectacular multidimensional entertainment hub that adds a new layer to Miami nightlife.
BASEMENT features a cutting edge nightclub that pays tribute to Ian Schrager's legendary Studio 54. It hosts world-class DJs and a light show by world-renowned lighting designer Patrick Woodroffe, a concert lighting specialist who has worked with the Rolling Stones, Michael Jackson and Beyoncé.
Adjacent to the nightclub is a four-lane bowling alley with oversized LED screen displays, luminescent bowling balls and state-of-the-art sound system.
There is also a 2,000 square-foot indoor ice skating rink. Skaters glide to the beat of the sound system whilst the surface of the ice comes alive as a canvas for a dramatic light show.
Eat At Peacock Garden Café
The Peacock Garden Café is located in the beautiful Coconut Grove. It is Miami's oldest neighbourhood and was founded in 1873 by an eclectic mix of pioneers, artists, intellectuals and adventurers.
The Peacock Garden Café offers a quintessential Miamian essence. Guests can dine alfresco in the midst of a lush tropical garden, surrounded by blossoming flowers. The café famously serves the most magnificent steaks and mojitos in the city.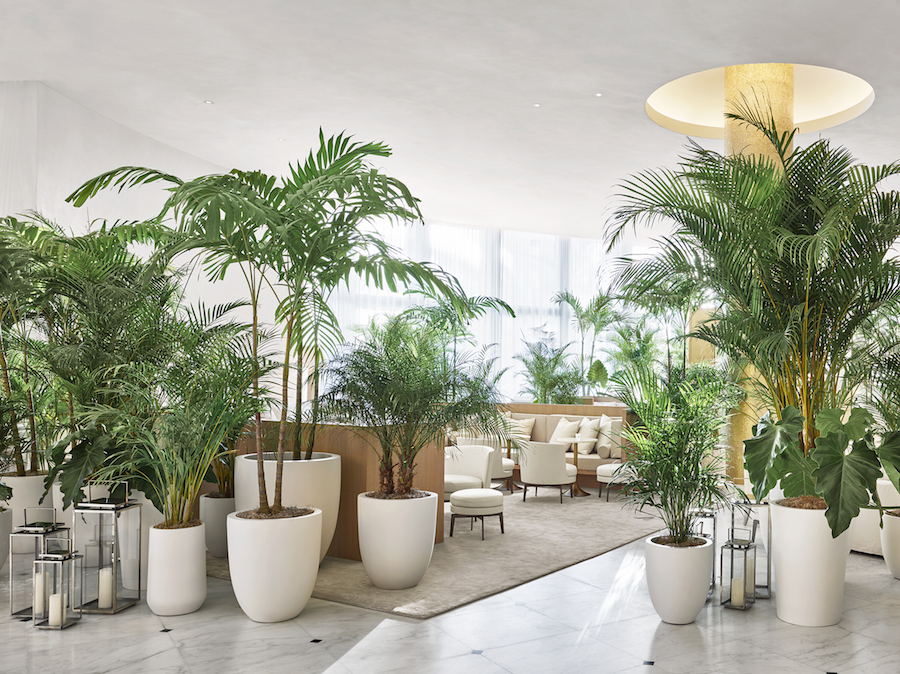 See Wynwood Walls
Having undergone a cultural renaissance in recent years, Miami was often overlooked for its artistic innovation. With a plethora of art museums and Art-Deco architecture, the city is a cultural centre for the decorative and contemporary arts.
Amongst them is an open-air art museum known as the Wynwood Walls that ultimately bridges the gap between graffiti and art. It has transformed Miami's urban landscape into the new graffiti mecca of the world.
Tours are available through celebrated artist Ryan Ferrell, who is better known as Wheelbarrow. Ryan is a self-confessed raving intellectual of urban interventionism that has just returned from a countrywide tour with Diplo, Skrillex and Asap Ferg. He leads captivating adventures through the technicolour streets, showcasing the most innovative murals.
Shop at The Miami Design District
Move over London, Paris and New York, for Miami never does anything half-heartedly, and that includes fashion and design. Miami has an entire neighbourhood dedicated to innovative fashion, design, architecture and dining experiences, all located within the Miami Design District.
Whether you'd like to purchase some art to adorn your walls, or a different kind of art that adorns your feet, the Miami Design District encompasses it all. Boutiques include; Burberry, Hermes and Celine to name but a few. Embodying a singular dedication to the unity of these mediums, the Miami Design District is committed to encourage a neighbourhood comprised of creative experiences.